Where is Sunny in October? Our Top Destinations for October Sun
When it comes to incredible, authentic travel experiences and autumn sun, October is the month for us. Balmy weather, shoulder-season fares, fantastic traditional festivals and not a crowd of tourists in sight, it's the best time to escape the cool drizzly weather of home and follow the sun. If you're looking to extend your summer and escape for some October sun, we've compiled our top destinations and the best experiences to be had in each: from grape harvest celebrations in Puglia, pumping Portuguese surf, Moroccan music festivals and quiet Italian coves, there's an adventure for every type of traveller and we're here to curate an exceptional trip, just for you. Check out our guide to find the best destinations for October sun.
Short on time? Follow this link to contact our incredible travel experts and start planning your dream trip.
Puglia
Why October?
October is a beautiful time to visit Puglia, the countryside takes a deep golden hue, the searing august heat has cooled and the summer crowds have vanished. Visit the top must-sees without the worry of shoulder-barging through the masses, and enjoy an authentic experience as local festivals take centre stage … all under the mellow October sun. Head to Locotorondo and immerse yourself in their grape harvest celebration, the Gara di Pigiatura, and taste fine local produce (the frittelle is a must!) alongside energetic grape-pressing competitions and traditional dancing. 
Where to stay?
Don Ferrante, Monopoli: once an ancient fortress, now a beautiful boutique bolthole in a panoramic location on the cliffs of Monopoli. 
Borgo Canonica, Cisternino: an entire trulli village transformed into a rustic, romantic hotel alongside a restaurant that shines a light on fresh, seasonal produce, making for a well-rounded (and beautiful!) Italian hideaway.
Canne Bianche, Torre Canne: if you're looking for a laid-back, effortlessly elegant beach retreat, look no further. 
 Masseria Cervarolo, Ostuni: 16th century trulli and a stunning fig-and-olive-tree-surrounded pool, alongside traditional cooking and dance classes, owner Patrizia's Apulian pride is clear.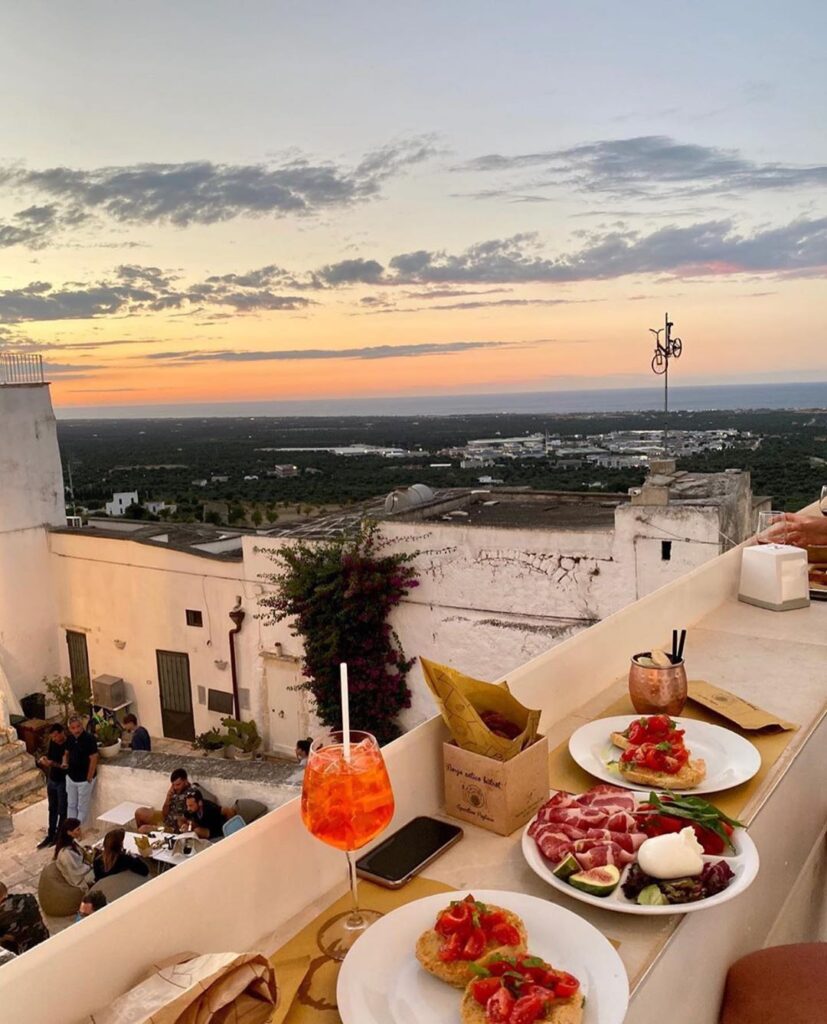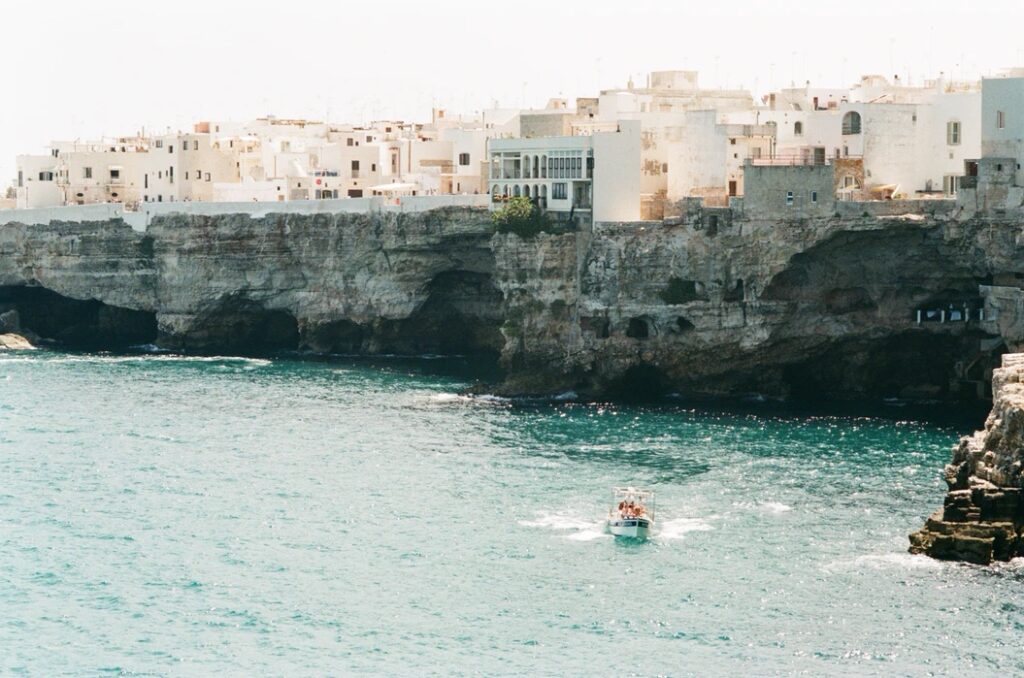 Lisbon & Surrounds
Why October?
This combination is the perfect balance of inner city buzz and a relaxing rural or coastal retreat. Temperatures are much more manageable for exploring these incredible regions and the beaches are far quieter than the peak summer months, so you can enjoy soaking up the October sun in total tranquility. What's more, it's one of the best times to visit Portugal's wineries with the grape harvest in full swing, alongside bountiful harvests of incredible seasonal produce – if it's a foodie break you're after, October is the perfect time to go! Plus, if you're as passionate-a surfer as our resident guru Sarah, you'll find heaven at Santa Cruz or Comporta as the October swell picks and the waves peel perfectly, with no fear of anyone dropping in!
Where to stay?
Lisbon
1. Flora Chiado Apartments: These serviced apartments offer a 'home-from-home' style accommodation in an iconic building in one of the city's oldest neighbourhoods. 
2. The Vintage Hotel & Spa: This vibe-y new property has raised the bar for boutique hotels in Lisbon and is perfectly located for exploring the city's old town. 
3. Santiago de Alfama: This is a phenomenal, family-run hotel filled with history and charm, fantastic for location, style, service, and character – perfect for the curious traveller. 
Alentejo
1. São Lourenço do Barrocal: The family-run hotel is designed with sustainability at its core and to respect the magnificent, historic estate that it is built on. The bespoke activities blew us away when we visited, from horse riding to spa treatments, they've got it all. 
2. Malhadinha Nova: Set among the pristine Alentejo countryside, this rural manor fitted out with a five-star spa and pool is the perfect setting for a romantic getaway. 
Santa Cruz
1. Noah Surf House: Built with maximising the ocean in mind, you won't be surprised to hear that this coastal getaway emulates sustainability, creativity, and exceptional hospitality. 
Comporta
1. Spatia Comporta: Serene is the first word that comes to mind when thinking of Spatia Comporta, with its calm surroundings enveloping you the moment you enter the property.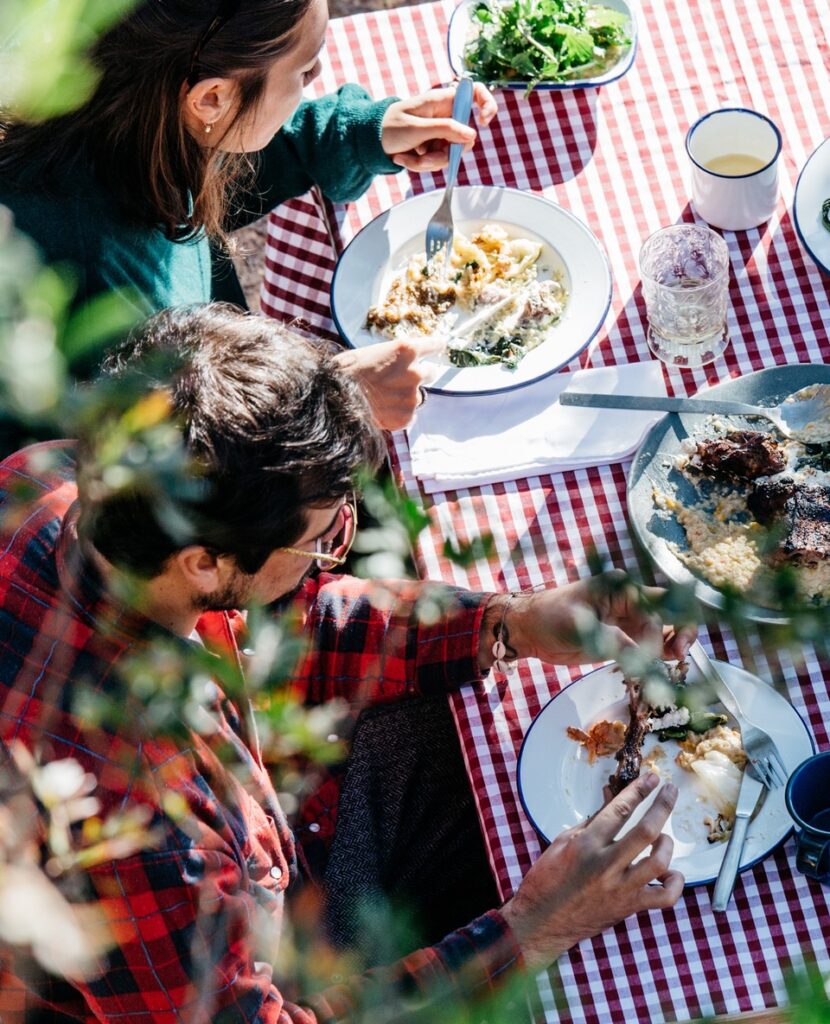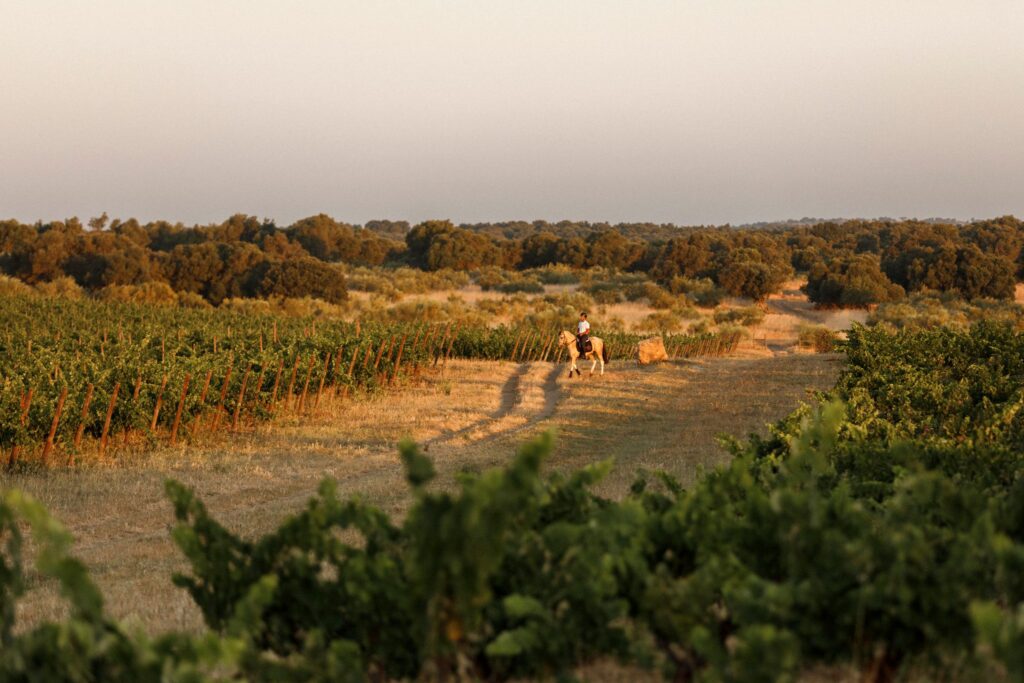 Morocco 
Why October?
October is one of the best months to visit this incredible country, temperatures have cooled from the scorching summer heat but remain well into the 20's, the perfect weather for desert adventures and medina meandering alike! Expect sweet treats galore too as it's peak date harvest time and the date harvest festival in Erfoud is a must. At the start of October the prettily-buzzy fishing port of Essaouira transforms unto the backdrop of the pumping MOGA electronic music festival, our co-founder James headed there a couple of years ago and can personally vouch for its incredible vibe. October is hands down the best month to get the best weather in all of Morocco's incredible regions. 
Where to stay?
1. Terre des Etoiles: Terre offers something a little different, with a pool, seasonal vegetable gardens and livestock roaming the paddocks, it has a lot more going on than your usual desert camp.
2. 72 Riad Living: With its Milanese-Moroccan themed interiors throughout; this towering Riad is well suited to its upmarket and stylish location, guests expecting the hospitality and luxury that has become synonymous with Marrakech's heritage won't be disappointed. 
3. Kasbah Bab Ourika: With unforgettable panoramic views of the surrounding valleys and mountains, Kasbah Bab Ourika provides the perfect retreat in the Atlas Mountains.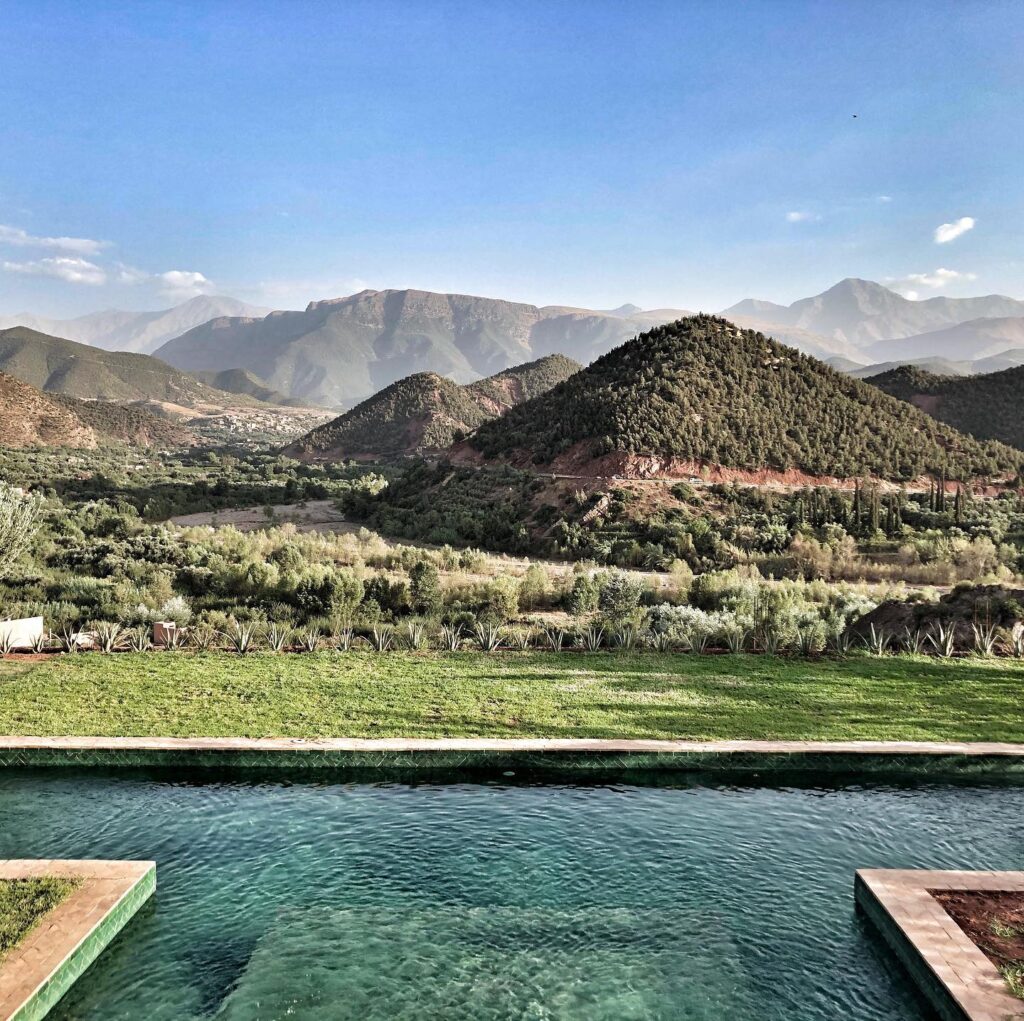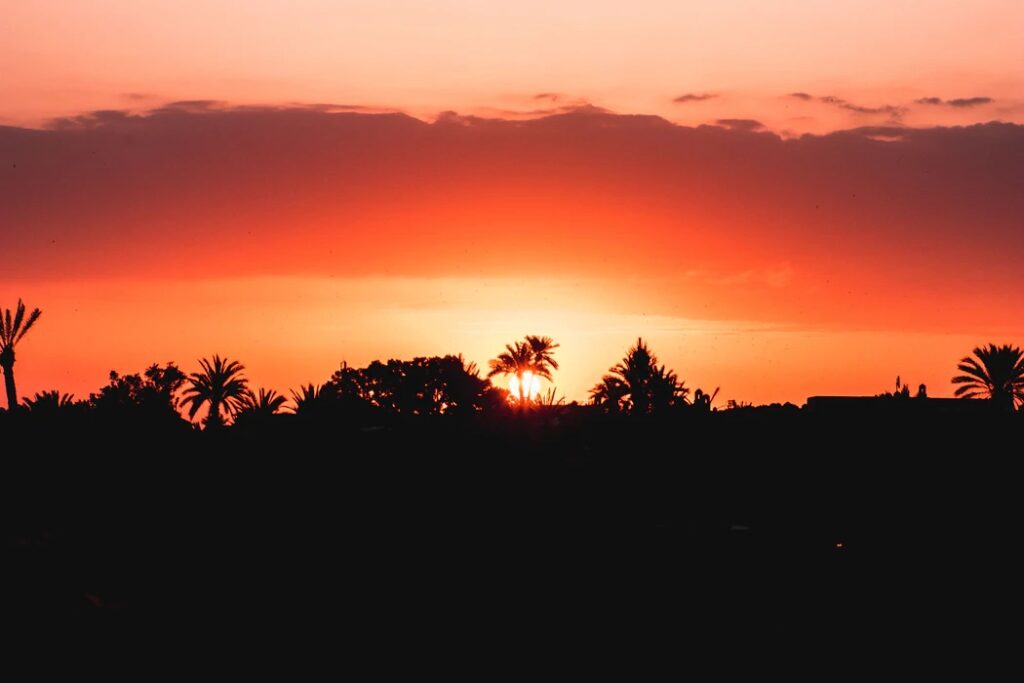 The Mani
Why October?
As temperatures and tourist numbers slightly dip, the region breathes again and locals come to life with a relaxed, laid-back feel to the region. This is the perfect time for walking, hiking, cycling and more activities in the stunning mountains, plus it's a great time to get out on the water as the seas are very calm. Kardamyli is also a great town to visit with the world famous Benaki Literary Festival to tick off your bucket list. 
Where to stay? 
1. Kyrimai: This is one of our favourite boltholes in Europe, with consistently amazing reviews, we don't need to big this one up too much to you. 
2. Elies Resort: This wonderful boutique property has proven to be very popular and is the most established luxury hotel on the island of Sifno, with a beautiful swimming pool overlooking the sea, and direct private access to the beach, you certainly won't find yourself bored. 
3. Kinsterna: Nestled in the eastern Peloponnese and set amongst lemon-orange groves and vineyards, Kinsterna Hotel promises a tranquil escape overlooking the picturesque city of Monemvasia.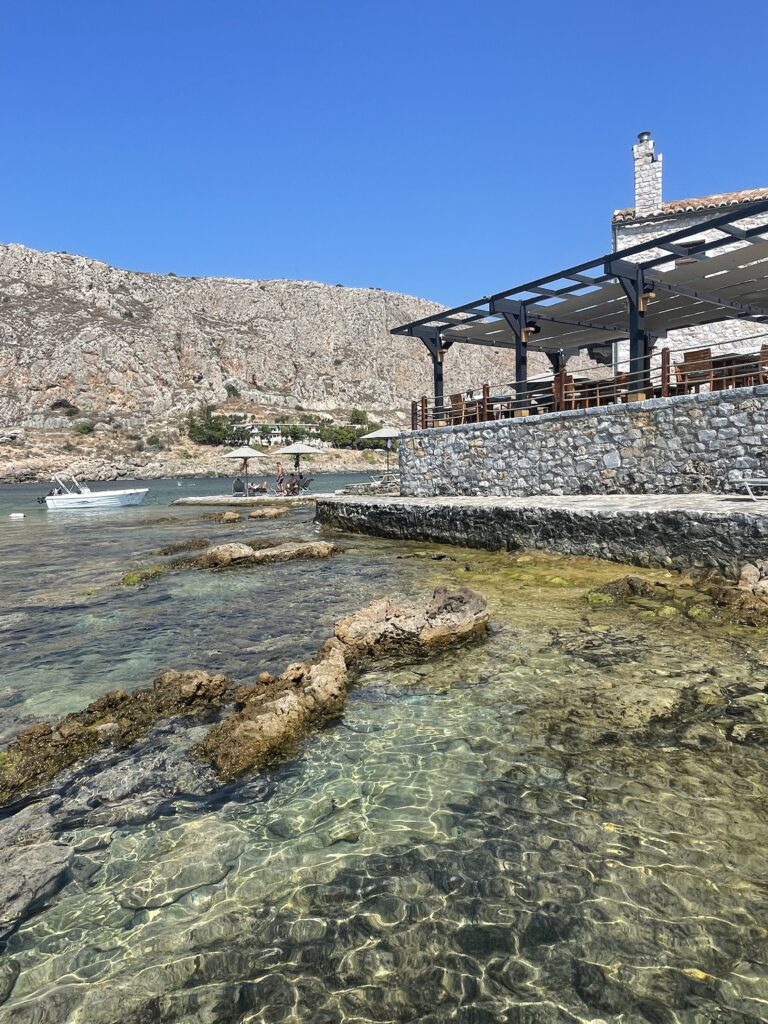 Mallorca
Why October?
October is an incredible time to get out and explore the island. The mountains and coastal paths are restricted to light strolls in the heat of the summer, but as the temperatures lower they becomes some of the world's top spots for hiking, cycling and trail running. The tourist numbers also dip drastically, making for a calm and reservation-free holiday, perfect for those spontaneous moments and last-minute waterside tables at the best sunset spots!
Where to stay? 
Ca's Xorc: This exquisitely renovated former oil mill rests between jagged mountains and Port de Soller. As the sun goes down, swish your way between lemon and olive groves to enjoy a candle-lit, traditionally Mediterranean dinner and feast upon caramelised cod with a saffron foam garnish.
Son Mas: For the laid-back traveller, relax by the stunning infinity pool, wander through the beautiful gardens, explore the library, and indulge in calming treatments at the hotel's excellent spa before enjoying a delicious meal at their restaurant. 
Posada Terra Santa: Tucked away in the labyrinth of picturesque cobbled streets that snake their way through Palma, this 16th-century manor house turned four-star boutique hotel provides a chic oasis for its guests. 
Sa Pedrissa: The crowning jewel at this adult-only hotel is their showstopper of a pool, set on a terrace that's overlooking the surrounding olive groves and azure Mediterranean ocean, it's a truly picturesque setting.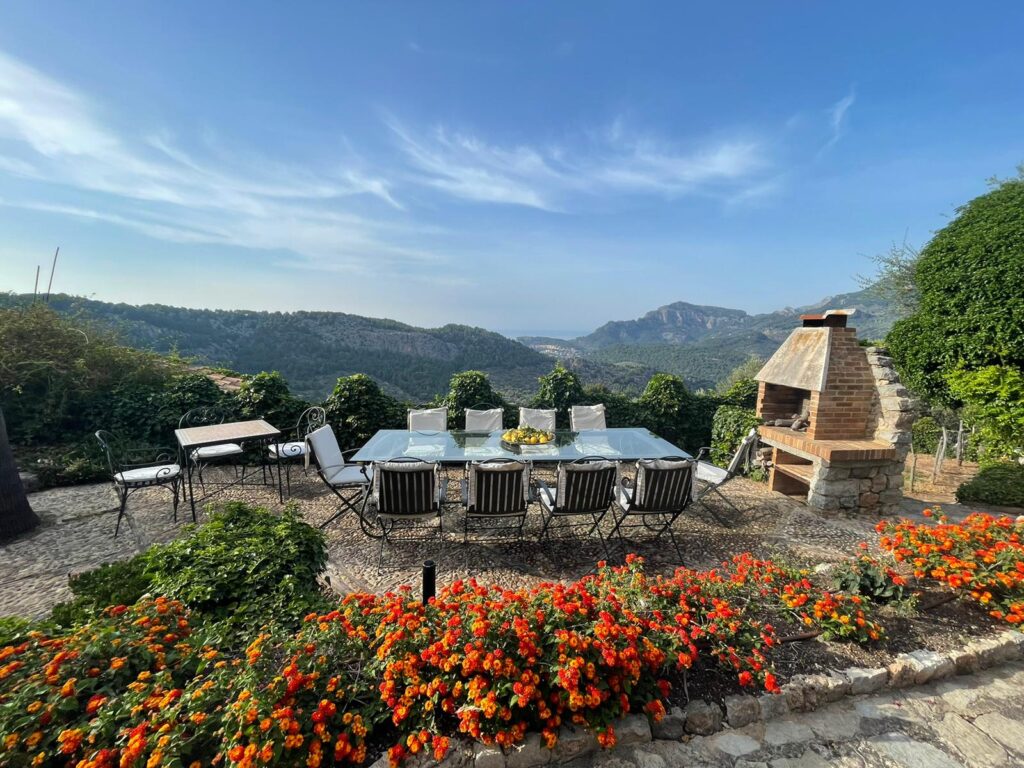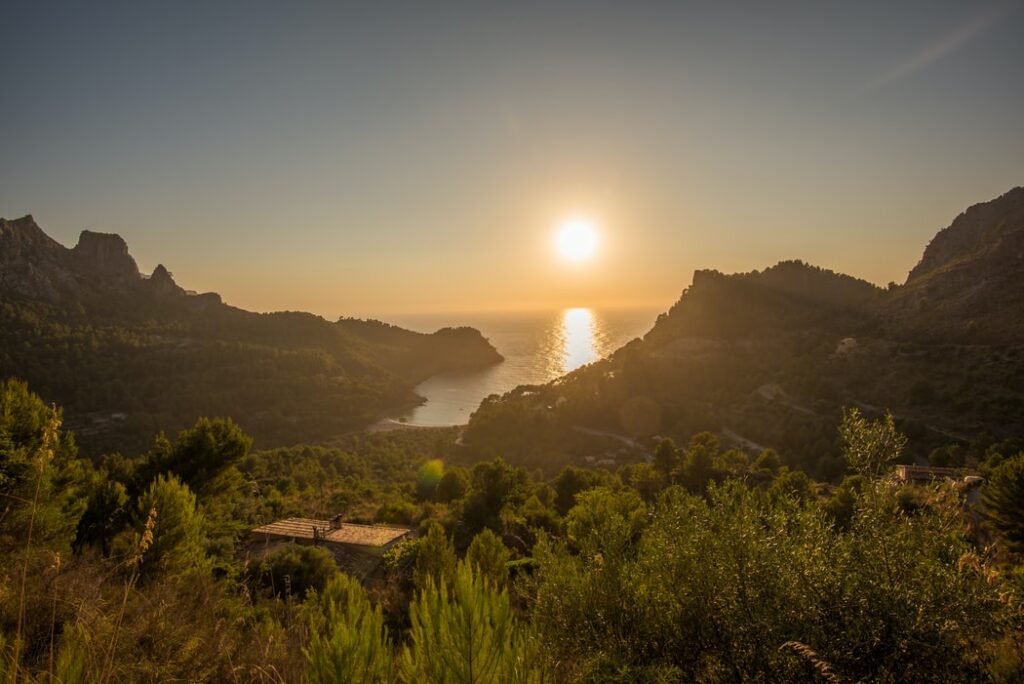 October is the month for the ultimate authentic travel experience and if this has inspired you to escape for an October sun-seeking trip, get in touch – we're here to help!