Letter From a nemo Traveller

We helped Josh and Georgia plan their first trip away in over a year, and what a trip it was! But don't just take it from us, read on to hear all about their adventures in the Cyclades and how we took away all the anxieties around travelling today, making their latest escape truly exceptional. 
The start of of the nemo journey
The past year has been filled with anxiety. Anxiety over lockdowns, furloughs and socialising. Most importantly over the health of our loved ones. As we entered spring and the light emerged at the end of the tunnel, anxiety over travel. Only the latter, we were soon to discover, was entirely unnecessary.
Despite the ambiguity, desperate to get away, we called nemo and after discussing our preferences settled on trip island hopping around the Cyclades. Tom and James took the reins and carefully constructed every aspect of our trip – allowing us to completely switch off for the first time in a while.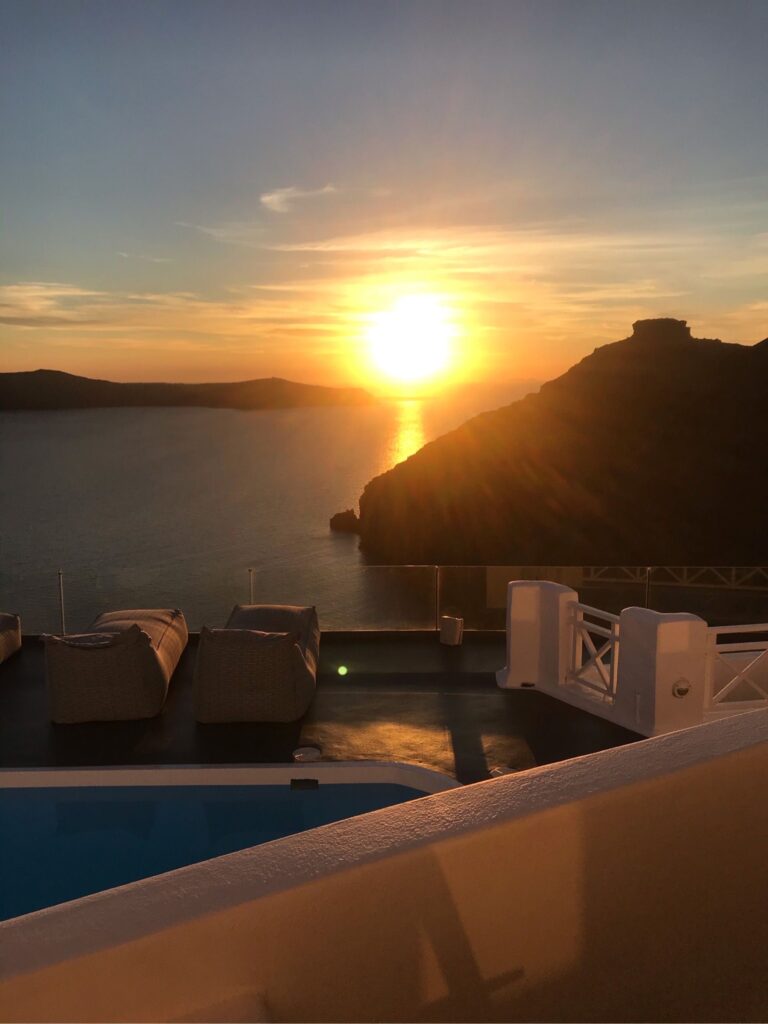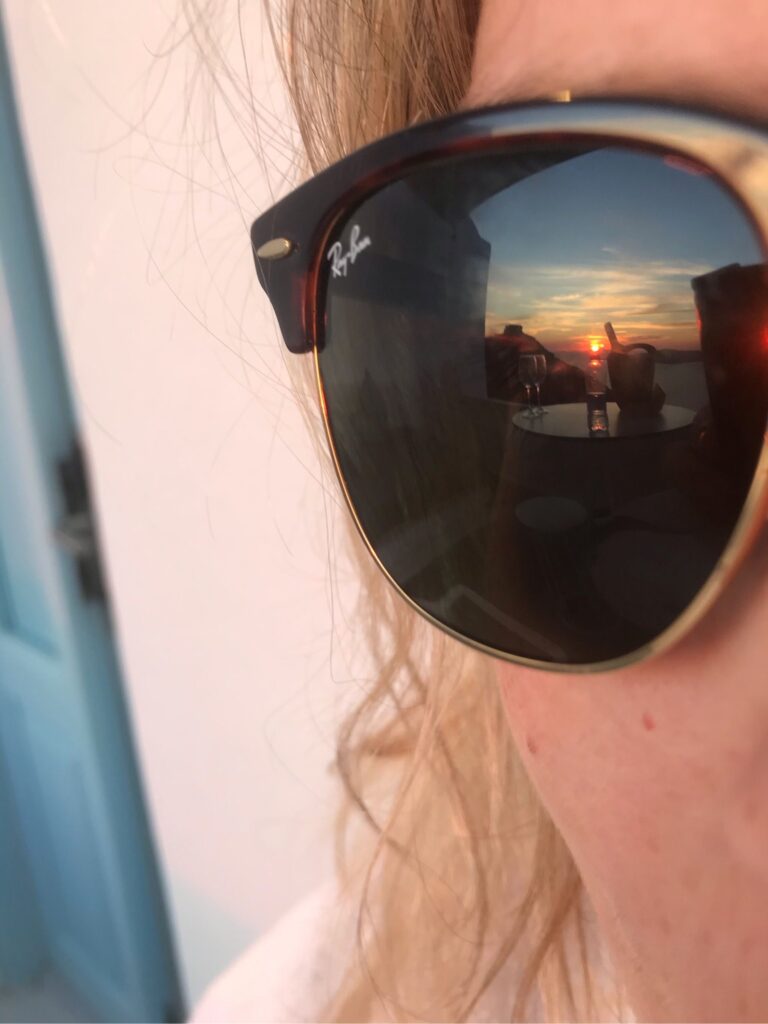 Athens Arrival
Armed with our PCRs and PLFs we boarded a flight to smiling staff eager to get back to doing what they do best. The wave of heat that washed over us as we stepped off our plane was like embracing an old friend after far too long apart.
Practicing our 'Kalimera / Kalispera's' we drove past Athens' towering ruins before arriving at the New Hotel. Cheerful staff, wonderful views and spacious rooms in the centre of Plaka, it was perfectly placed to start our trip with a cold Mythos and a plate of souvlaki.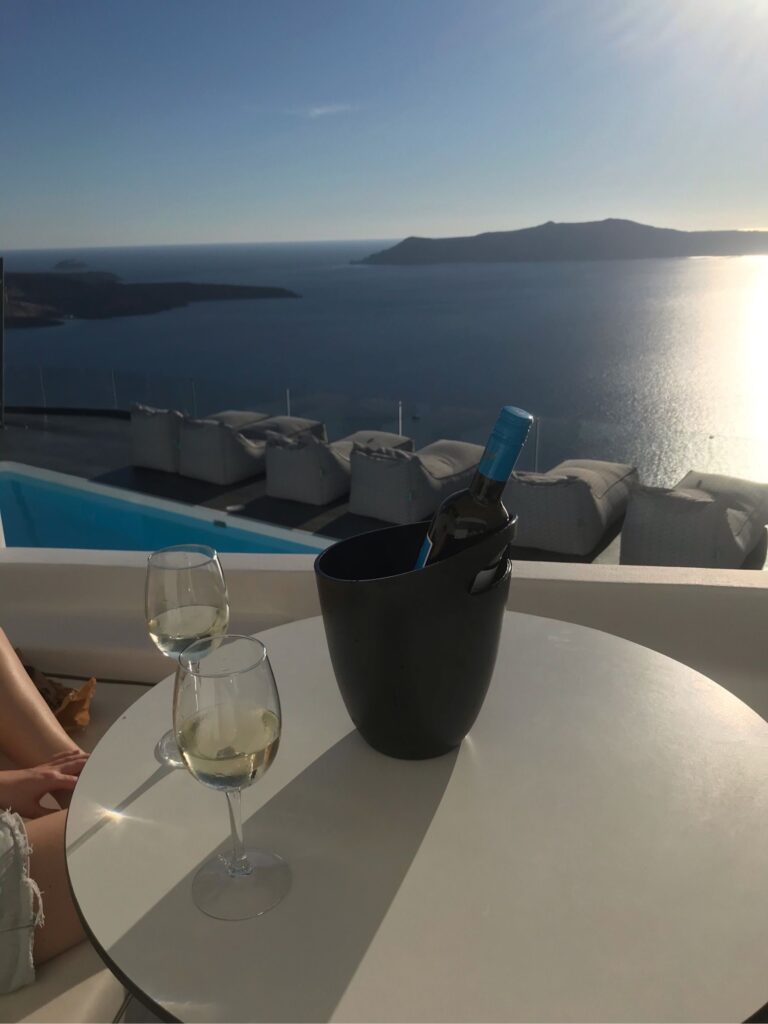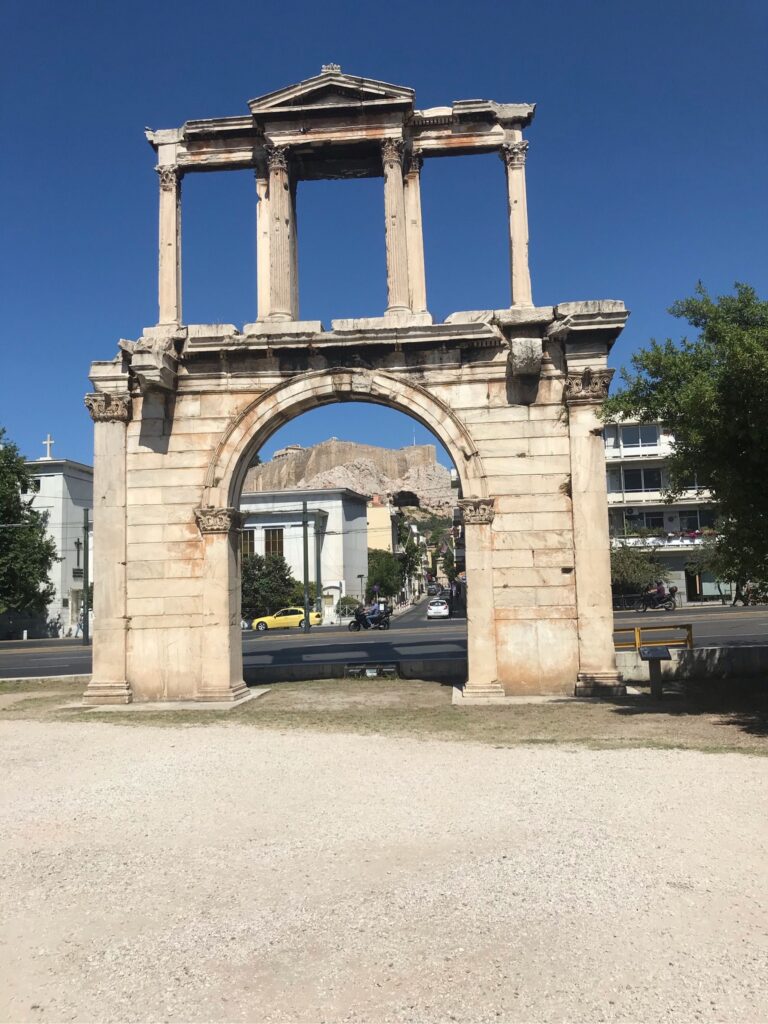 Swanning over to Santorini
The next morning we ate breakfast on the roof overlooking the Akropolis and set off for Santorini. After a short internal flight we arrived at the picturesque Dana Suites. The postcard lapis dome churches, white buildings and black sand beaches are what brings tourists back to the island year after year. But the fact it is a dormant volcano is what makes it so special. Legend says that Santorini was once the location of the lost city of Atlantis and, after seeing the views of the crater from Dana, we can see why.
Tom and James organised a sunset wine tour for us the following day where we sampled the local organic produce at a variety of family-run vineyards. All wine made on the island is consumed there and it's clear why 'save water drink wine' is the local saying.
Kicking-back in Milos
Our next stop was Milos. Far more laid back and less built up than Santorini the two islands couldn't be more distinct. We stayed at the Milos Breeze, situated in the town of Pollonia containing some of the island's best restaurants (Rifaki was our favourite). The hotel's infinity pool and attentive staff make if feel far more high end than the price tag – the perfect spot for us to spend the next few nights.
The beaches of Milos are famed for being some of the best in Greece. You can hire a car or moped but the best way to see the island is by boat. Nemo arranged an all-inclusive catamaran tour of the underwater caves of Kleftiko and Sykia which was definitely the highlight of our trip. We needed a PCR test to board the boat which was seamlessly organised by the crew and included in the price. Fortunately, results are sent within 24 hours.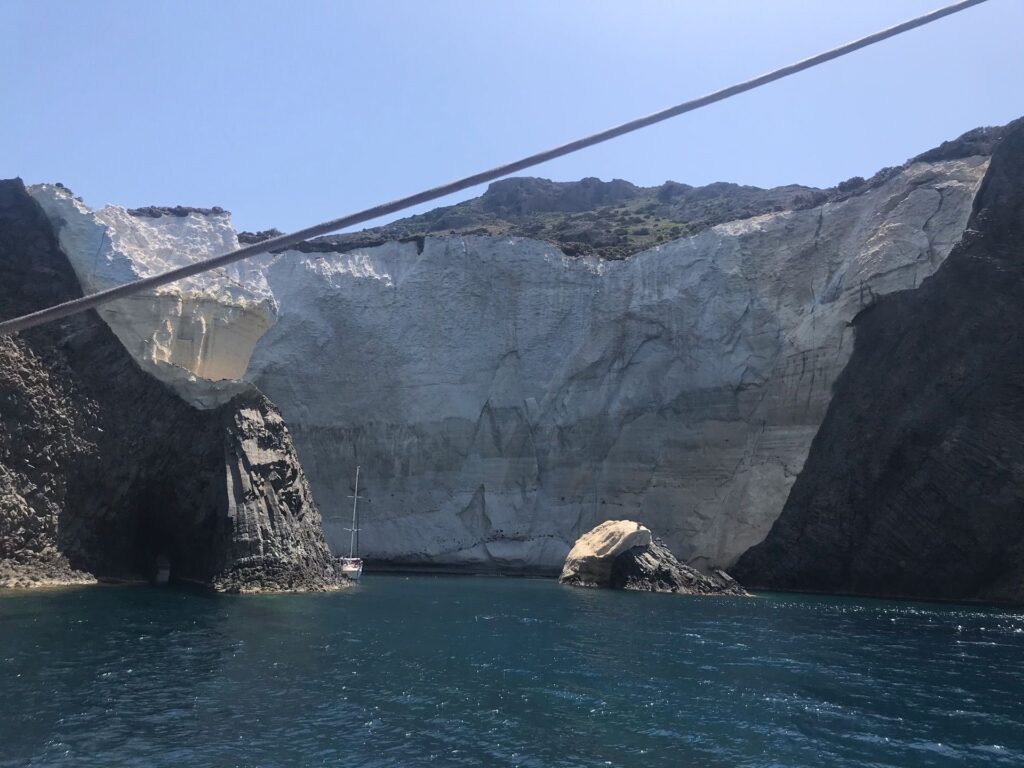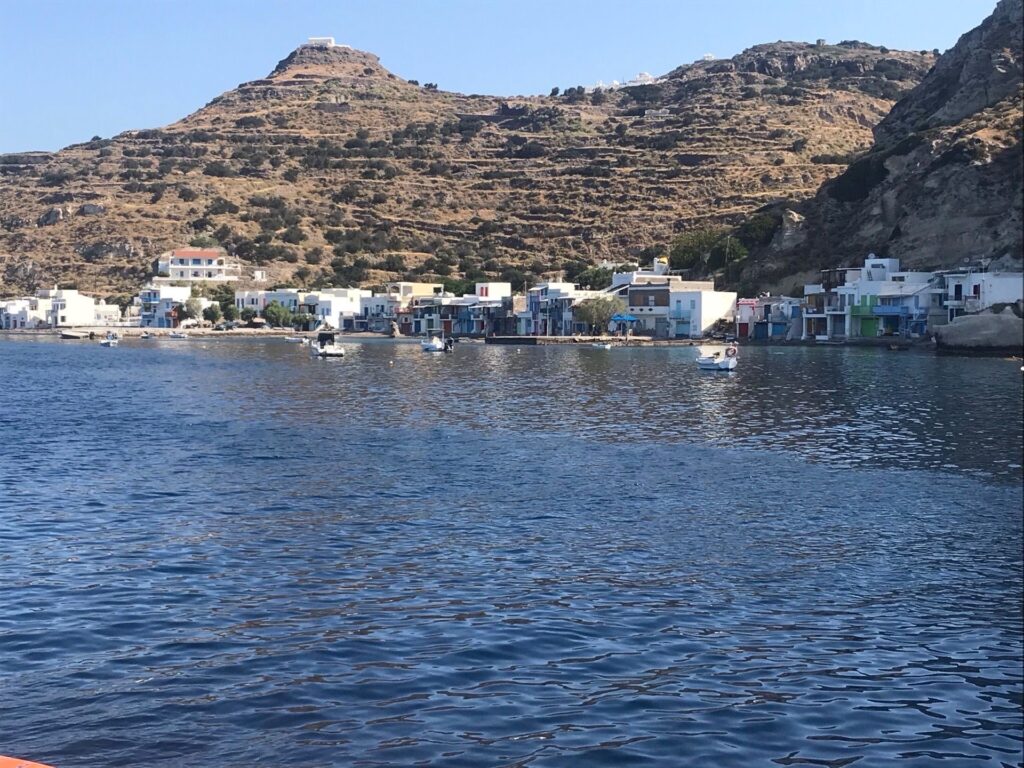 We didn't want to leave!
We headed back via ferry for our final stop in Santorini where we saved the best till last, the Kapari natural resort, a five-star boutique hotel in Thira. After a not-for-the-faint-hearted drive up Santorini's cliff edge, we stopped to take our final PCRs on route to the hotel.
Arriving at the local clinic at 2.30pm we were finally seen and out of the door by 4pm. While the process itself is straight forward, the queues can be long and hot so arrive early and take water with you. Having been informed by our driver that we were slightly delayed the hotel kindly arranged a complementary bottle of wine and fruit platter in our room for us. Our room was also upgraded free of charge to a premium room with spa bath (indoor jacuzzi)!
Not wanting to leave Kapari we decided to eat in the hotel restaurant, where they serve a seven-course tasting menu overlooking the volcano so you can watch the sunset in style. There's also a hot tub on the terrace for those who prefer their sundowners in private.  We spent our final day cooling off in the hotel's splash pool and after our last tzatziki and Greek salad in Oia it was reluctantly time to head back to London.
We can't thank nemo enough for organising such a seamless, stress-free, trip of a lifetime. Despite the uncertainty with the announcements, they regularly checked in with us and let us know we could cancel or postpone at any time without incurring a cost. They sourced and arranged all of our taxis, excursions and PCR tests. Downloading the nemo app was all we really had to do (it contains your full itinerary for those like us who are allergic to admin).
Efharistó Tom and James, we can't wait for the next one!