Where to Minimoon in 2023
The excited rush of wedding planning can make carving out time for an incredible long-haul honeymoon a challenge and anything but the relaxing escape that it's expected (and ought) to be. Enter the minimoon. Rising in popularity, this short break has all the extravagant appeal of the 'real' honeymoon, without the pressure of limited leave or tight budgets and the added bonus that you get to do it twice! A minimoon might be abbreviated but that doesn't mean it's substandard, think of it as the power nap of romantic retreats that leaves newly-weds refreshed and excited to plan a long haul trip further down the line. 
To celebrate these pocket-sized trips, we've curated our top short-haul destinations for the ultimate minimoon inspiration. From Morocco to Italy, read on to discover our hotlist of week-long-or-less trips that are as iconic as the main event.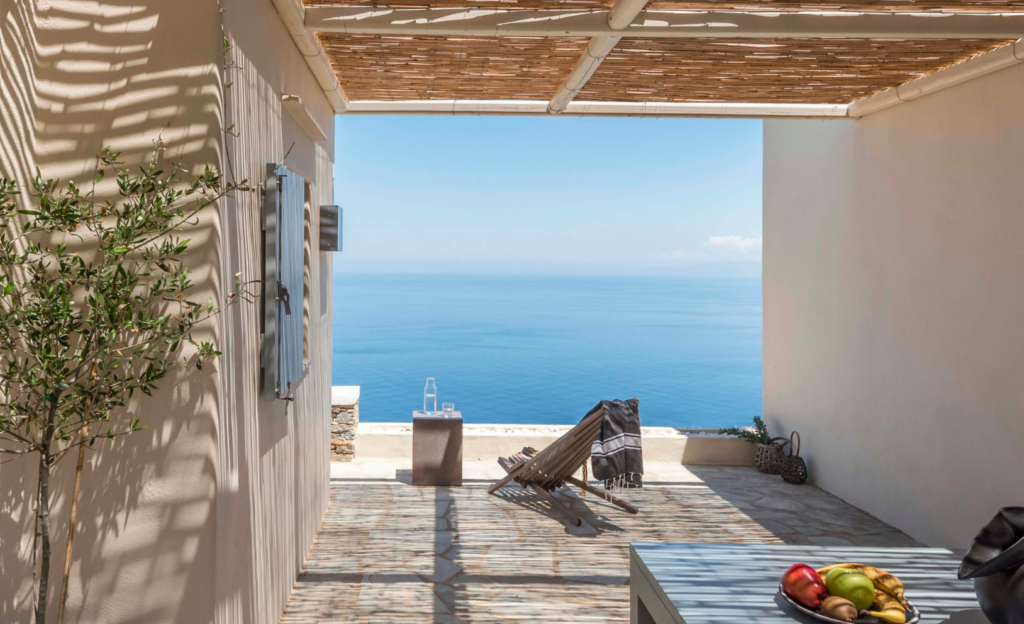 Lying scattered like sun-worshipping jewels in the Aegean and Ionian seas, the Cycladic islands have lured many a traveller with their enchanting whitewashed villages, crystal-clear waters and beautiful boutique hotels. Escape the Santorini crowds and head to our favourite azure-surrounded boltholes on Sifnos', Folegandros' or Milos' secluded shores to enjoy hazy days spent meandering between the pool and private suites.
What Morocco offers in terms of adventure it matches with romantic retreats, and this week-long (or less!) trip combines the best of both, offering newlyweds an unforgettable journey through its most ethereal landscapes. A trio of stops within just a few hours of each other gives plenty of time to take in Marrakech's heady allure, go off the beaten track in the Atlas Mountains and camp beneath a blanket of stars in the Agafay with sweet sips of mint tea in between.
Driving along wide, sweeping cliffside roads with a view of the glittering Med on one side, wild-flower scattered fields on the other and the intoxicating scent of citrus and olive groves in the air, Tuscany is a feast for the eyes as much as it is for flavours (the region is as renowned for its cuisine). Our collection of traditional Tuscan estates offers travellers an intimate space to rest their head after days spent exploring hidden beaches, wild swimming in cooling rivers and long, hazy Italian dinners.
Swap the crowds of the Algarve and head off the beaten track into Portugal's widely undiscovered regions of Alentejo and Comporta, where secluded retreats like Spatia Comporta or Malhadinha Nova lie at the end of every olive-lined street. Its foodie heritage is widely celebrated, and experiences follow a farm-to-table theme; immersive olive harvests, grape picking, trekking through breathtaking mountains and tasting local olive oils are just a taste of what's to come.
A destination that packs a punch no matter the time of year, Iceland's seemingly endless array of experiences might seem overwhelming. But fear not, our customisable adventure holds an array of excursions that range from the exhilarating to the rejuvenating, all of which can be enjoyed in a week or less.
For offbeat couples steering clear of minimoon clichés, Georgia offers a myriad of experiential offerings. From its bohemian capital Tbilisi, home to some of Europe's hottest new hotels, to the mountainous landscapes beyond, this forward-thinking but passionately traditional country's energy is unmatched.
But don't just take it from us
"Where to start – Tom and the team at nemo made our minimoon an unforgettable experience from start to finish! It felt like a real VIP treatment and they just eliminated all the stress from the entire booking process. The hotels they matched us with were phenomenal and we loved the little nemo touches along the way. If you're thinking about using these guys – don't hesitate!!" ~ nemo traveller Sophie