Where to Eat and What to do in Mexico City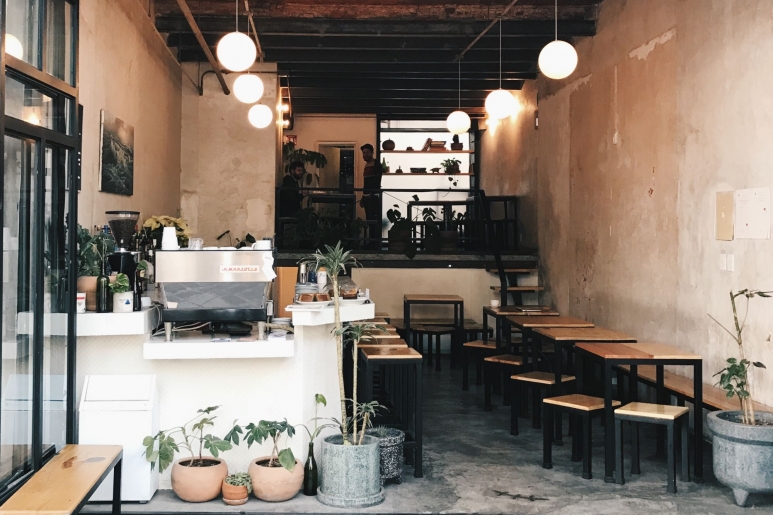 Bounce through colourful streets and uncover the buzzing life of Mexico City from its chic rooftop bars and delicious tacos to the iconic Frida Kahlo-inspired art scene. Outstanding food and epic adventures are never far away, to save you the scrolling we've hand-picked our favourite eateries and bucket list moments in this handy guide. Read on as we reveal the best places to eat, drink, and do in Mexico City.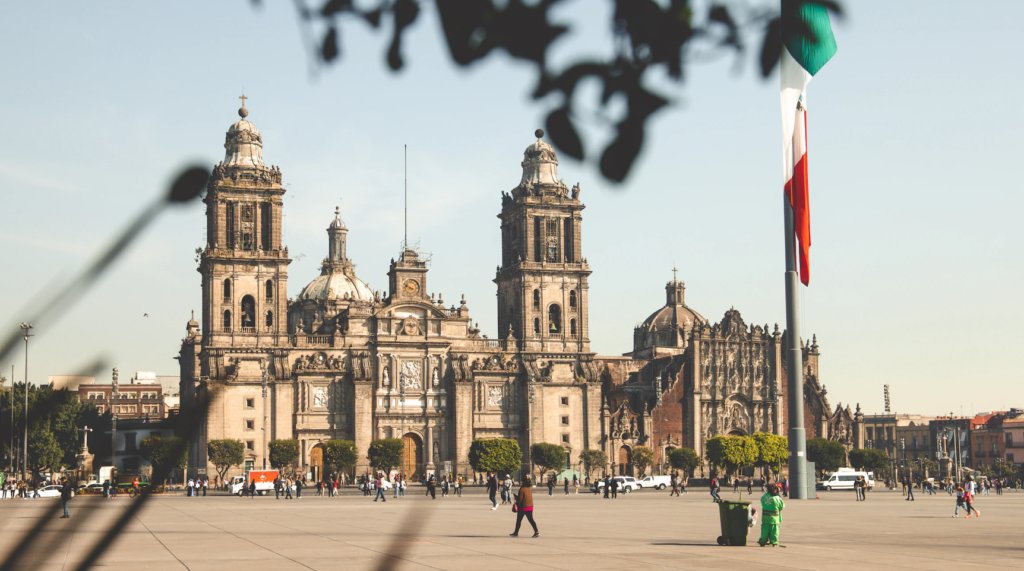 What to do
1. Walk around the Zócalo: Wander through the city's main square (the second largest in the world) and discover its myriad of murals, taquerias, and beautiful architecture that gives this capital its charm. Be sure to capture the iconic shot of the metropolitan cathedral as you go! *
2. Vist Frida Kahlo's house: Art enthusiast? Enter the world of Mexico's most celebrated and influential artist, Frida Kahlo. This space is devoted to her life and vibrant work, a must-visit if you're in the area. *
3. Sail on the canals of Xochimilco: Hop on a colourful trajinera and paddle through the Xochimilco canals, dotted with exotic birdlife. Food, drinks and even live mariachi music often feature on these excursions, so prepare for a full immersion into the vibrant culture. *
4. Palacio de Bellas Artes: An amazing stop for history lovers with inspiring architecture and murals by world-famous Mexican artists such as the influential painter Diego Rivera. *
5. Visit Templo Mayor: This archaeological site was the capital of the mighty Aztec empire, Tenochtitlan. A moving and awe-inspiring destination with the incredible chance to explore the city's ancient past and historic wonders.*
6. National Museum of Anthropology: The most visited museum in the city where you can see the world's largest collection of ancient Mexican art and archaeological artefacts – don't miss the chance to see the Sun Stone, also known as the Aztec calendar. *
*All experiences marked with an asterisk can be booked through nemo, all others can be enjoyed independently.
Where to eat
Breakfast and Coffee
1. Forte: A local's secret as one of the best espresso-style coffee spots in town, with an in-house baker serving almond-topped croissants and freshly baked bread every morning.
2. Quentin Café: This small cafe has a huge reputation and a menu that coffee enthusiasts will adore, take a pew in the minimalist coffee bar and watch the buzzing city life pass you by.
3. Raku: Translating to 'joy' in Japanese, a word that sums up this unique coffee shop inspired by Japanese influence and precision, the people at Raku are cold brew legends and matcha tea treats are served all day long.
4. Cicatriz: A trendy hangout serving wholesome brunch staples and light bites. Hang around long enough and you'll watch as the coffee shop transforms into a buzzing bar in the evening – a great place in which to perch, no matter the time of day!
5. Panaderia Rosetta: This rustic-chic spot offers delicious Mexican-influenced European pastries in a romantic setting. Order the cardamon bun and chocolate-vanilla conch, you won't be disappointed!
Lunch and Tacos
1. Taqueria Orinoco: You might have already heard of this spot, known for some of the best tacos in town (perfect for late-night refuel). Take a seat and soak in the colourful, faux-retro interiors, and try their tacos al pastor, arguably the best in all of CDMX.
2. Jeanie's Taqueria: There are countless incredible street taco options in the city, but if you're looking for a place to start your tasting expedition, head here. Jenni showcases standout Mexican flavours using only the freshest ingredients picked up from the morning market.
3. Gracias Madre: Comforting Mexican cuisine and all vegan! An epic joint if you want a switch-up and fancy indulging in veggie-friendly local dishes, from street-style tacos to zesty guacamole dips.
4. Taqueria Gabriel: A budget-friendly stop perfect for grabbing a quick bite of Mexico's top culinary treats, we could return time and time again – think over-stuffed burritos and mouth-watering fajitas. They also make a mean margarita!
Restaurants
1. Bacal: With a different chef every week, this modern Spanish-style house has a signature Mediterranean influence and a cool wine bar.
2. Imbiss: Inspired by a European speakeasy, this dinner spot is loved by locals and travellers alike. Nestled on a quiet street, you'll relish the inventive European-style menu that's paired with a fine selection of natural wines and craft beers.
3. Pujol: Named by Wall Street Journal as the best in Mexico City, this restaurant's tasting menu ventures into Mexico's most impactful flavours. As noteworthy for its modernist interiors as its memorable dishes, it's a higher-budget option but well worth it for an unforgettable experience (one to book ahead).
4. Maximo Bistro: This farm-to-table eatery has a comforting yet sophisticated feel, blending French cuisines with Mexican-grown ingredients, think black truffle ravioli and chocolate caviar tart.
5. Amaya: A casual take on Baja-Med cuisine with colourful, industrial interiors, the chef behind Amaya is a firm believer that quality ingredients speak for themselves – no fussy presentation here!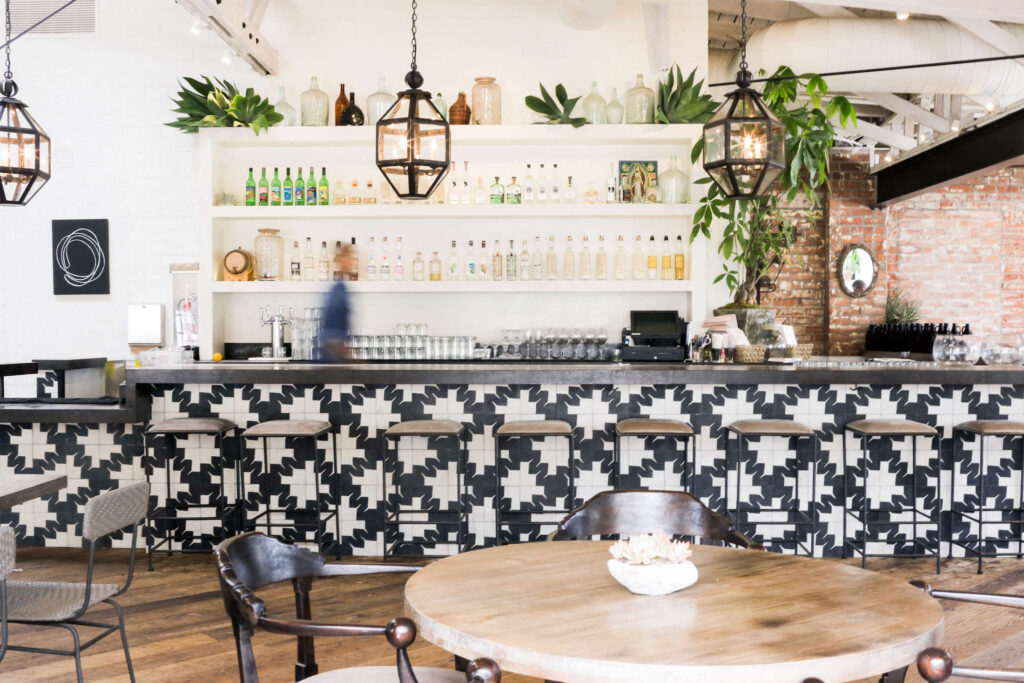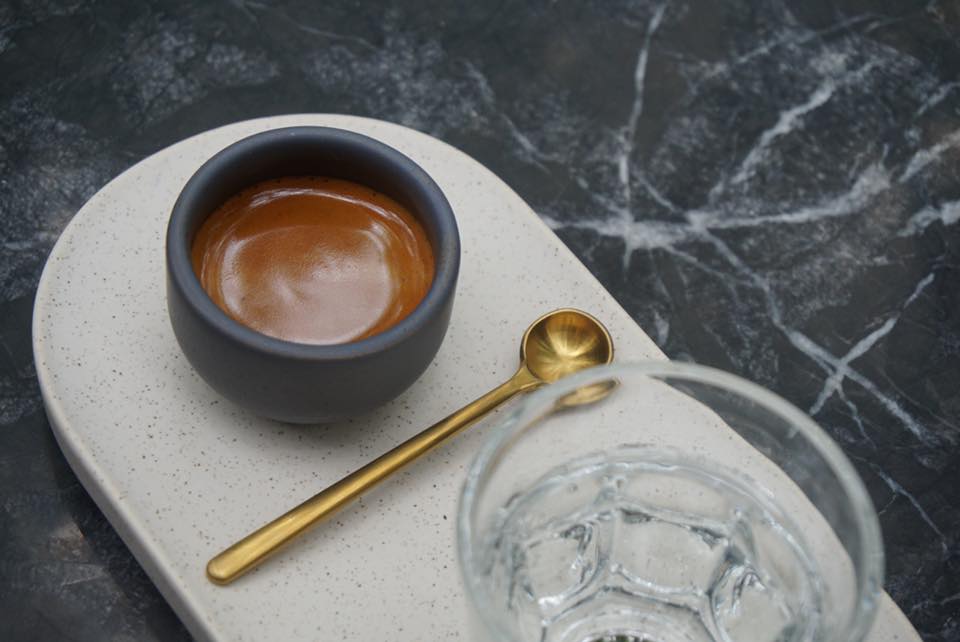 Where to drink
Bars
1. Handshake Speakeasy: This Great Gatsby-style bar has an atmospheric, speakeasy vibe, with black and brass accents and a selection of legendary vintage cocktails.
2. Hanky Panky: A private cocktail bar serving a sense of exclusivity for guests in a dimly lit, retro-chic space. Cocktails combine traditional classics with original creations invented by expert mixologists – head here for a fun vibe, then onto a local spot for a well-rounded evening out.
3. Licorería Limantour: An institution in its own right, listed on 'The World's 50 Best Bars' since 2014. This well-known cocktail bar hits the spot with a beautiful outside terrace, stylish Art Deco decor and DJ sets all night long.
4. Balta: Flaunting outstanding city views and exquisite interior design, Balta offers a contemporary experience with fusion dishes and a unique drinks menu – think a Margarita made with avocado purée and raspberry-infused Espresso Martinis. The choices here are endless!
5. Supra Roma: If you are looking for a bohemian rooftop vibe, this is the place for you. Supra Roma boasts with gorgeous 360º views over Mexico City, a shisha bar and on-trend tunes.
Clubs
Fancy heading out into the night? Mexico City has many well-frequented clubs and bars in which you can dance into the early hours…
1. Fünk: A funky basement venue with well-priced drinks and EDM-infused beats, guaranteeing a good night ahead.
2. Yu Yu: Stylishly designed club in an intimate basement setting in the heart of Mexico City, with weekly music events and concerts.