Where to Eat and What to do in Florence
Oh, Florence, a city that spans centuries of stories and reveals secrets in every palazzo, pizzeria, and architectural marvel. It's no surprise that this captivating destination features on so many nemo itineraries. While there are countless hidden gems and Tuscan dishes to discover, the question remains: where to begin? That's where we come in. To save you time, we've curated a list of our favourite eateries, rooftop bars, picturesque places, and the best gelatos in town. Keep reading for the ultimate Florence city escape!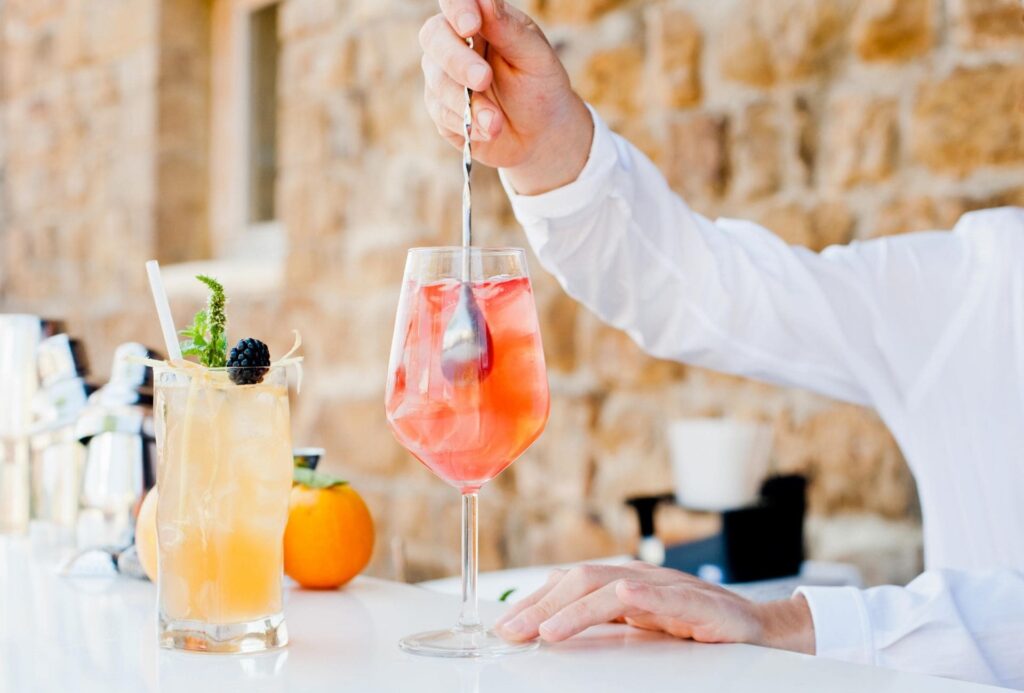 What to do…
1. Walking tour: There is no better way to discover a city than by foot, so set out on a guided walking tour of Florence's historic charms and stroll through narrow streets uncovering both lesser-known curiosities and famed landmarks. Fast-track tickets can be arranged by the nemo team to see the top sites and attractions in the city. 
2. Piazza del Duomo: Located in the heart of the historic centre of the city, venture here to catch sight of the beautiful Cathedral of Santa Maria del Fiore, Giotto's Campanile, and the Florence Baptistery.
3. Piazza della Signoria: This historic plaza is the political heart of Florence offering a glance into the immense artistic presence of this Renaissance city, home to significant landmarks including the Palazzo Vecchio, Loggia dei Lanzi, and Uffizi Gallery. 
4. Uffizi Gallery: Art enthusiast? Check out one of the most famous galleries in the world, dating back to 1560 and designed by the great architect Giorgio Vasari. It's renowned for its rich collection of artwork and paintings by Italian artists spanning the Middle Ages to the Modern period. One of the must-see destinations in Florence, so be prepared for crowds!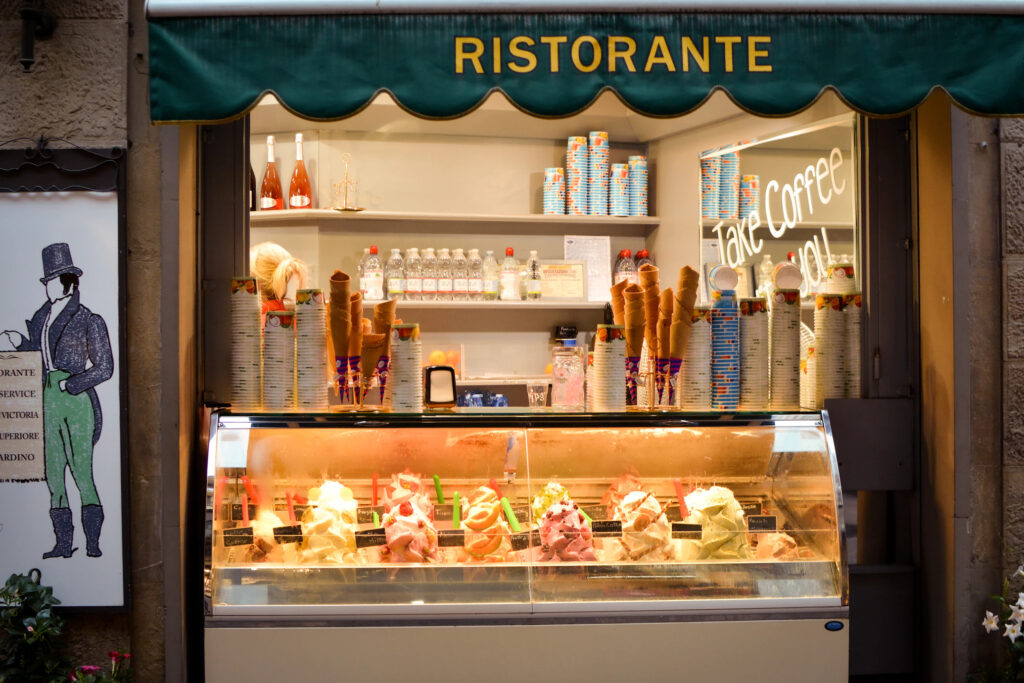 What to do… 

continued

5. Palazzo Pitti: Explore one of Florence's largest architectural monuments, designed by Filippo Brunelleschi. The palazzo, a true masterpiece of Italian culture, art, and tradition, is home to a series of galleries and some of the most significant museums in the city.

6. Explore the markets and local shops: From high-end boutiques to lively street markets, this city of creativity and style has it all. Head to Via Roma and Via dei Calzaiuoli for the main shopping hub with plenty of bars for a post-shop spritz. Florence is famed for its leather so be sure to take home a stylish, custom-made leather bag or jacket as a memento of your Italian escape.

7. Academia Gallery: Another one for art lovers! This beautiful gallery houses some world-famous sculptures, tapestries, and early Italian paintings by some of the most notable artists of all time such as Bartolini and Giambologna, with, of course, the celebrated Michelangelo's 'David' sculpture. *

*All experiences marked with an asterisk can be booked through nemo, all others can be enjoyed independently.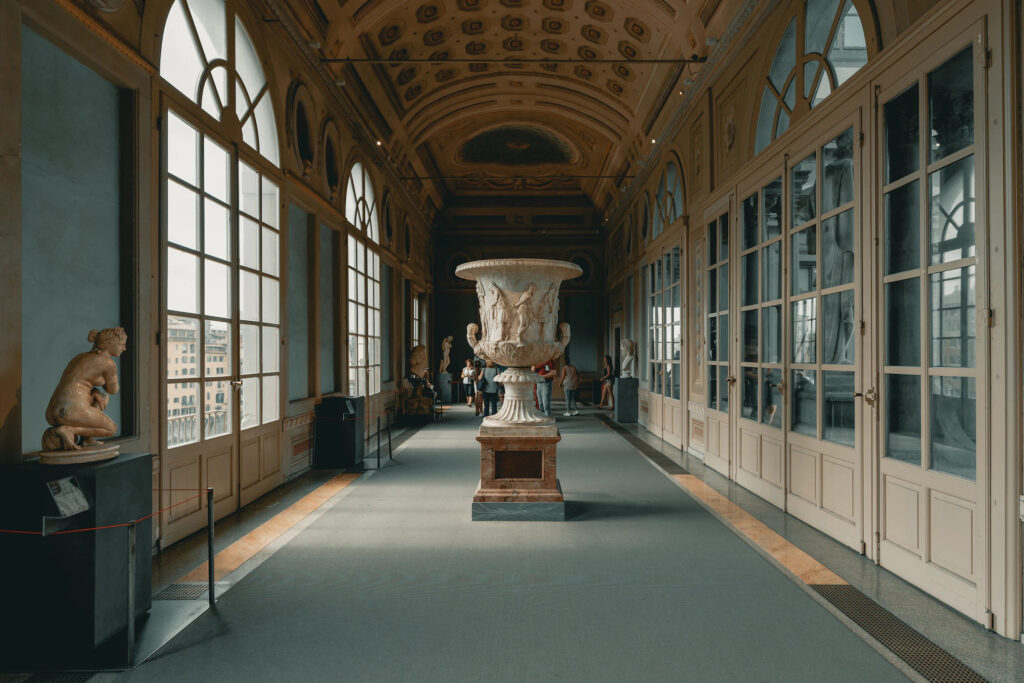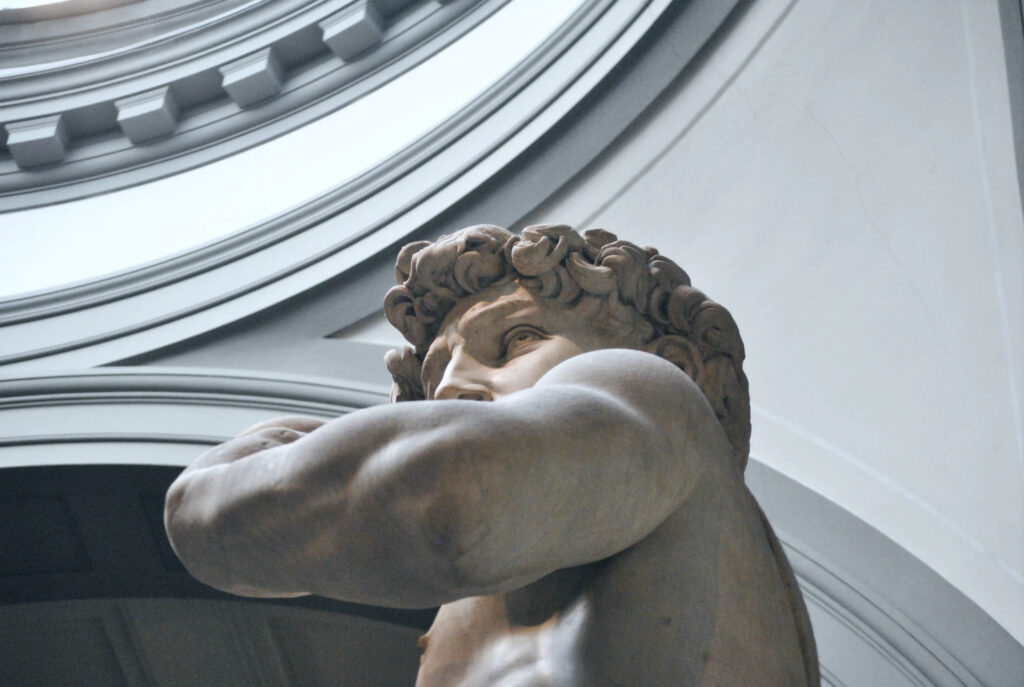 What to do… 

continued

8. Gucci Garden: A go-to for aesthetes! Gucci Garden opened its doors back in 2011 on the 90th anniversary of the iconic Italian fashion house, and now this three-floor multi-sensory experience is devoted to all things, well, Gucci. Creative director Alessandro Michele revived Florentine cool when he opened this luxurious exhibition and restaurant collaboration with the master of Italian gastronomy, Massimo Bottura. 

9. Santa Trinita Bridge: Located on the Arno River, this graceful historical bridge was constructed from 1566 until 1569. A hotspot for tourists capturing the iconic city view with live street musicians and artists painting portraits of city goers passing by.

10. Piazzale Michelangelo: This 19th-century piazza has undoubtedly the best panoramic view of Florence and is our top recommendation to watch the sun go down over the city. 

11. SUP down the Arno River: Travel through the Renaissance heart of Florence without the crowds on a stand-up paddle board down the river Arno. Navigate the calm waters as you float by the city's top sights and glide beneath the medieval Ponte Vecchio bridge. Admire the beauties of the city from a different perspective! *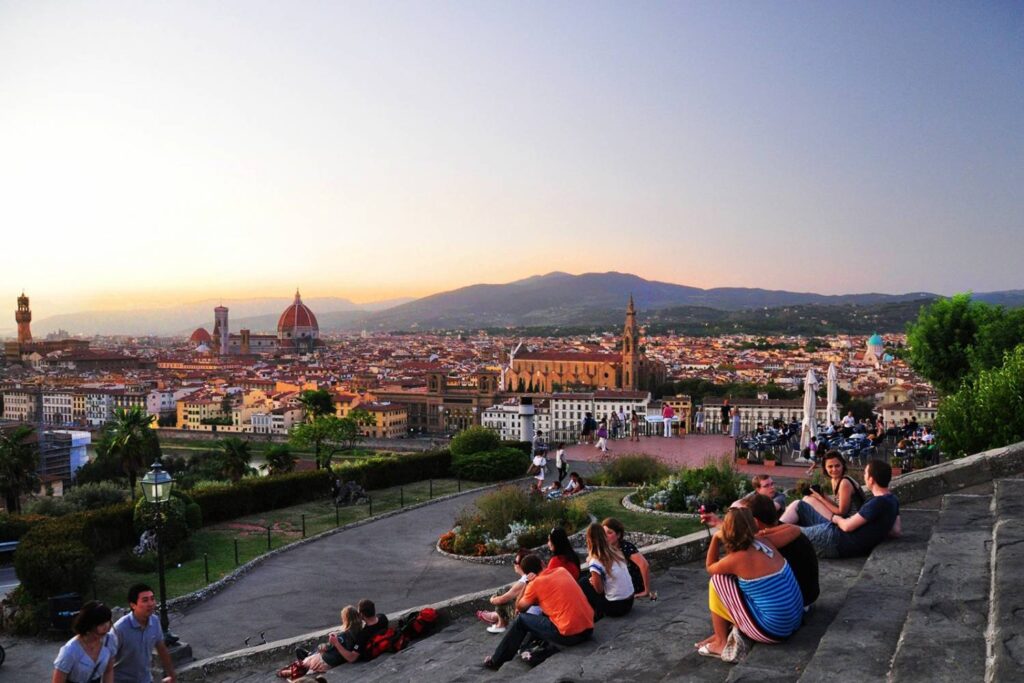 What to do… 

continued

12. Mercato Centrale: A gastronomic treasure trove in the heart of the city. This spectacular food market hosts traditional vendors selling fresh veggies and meat, as well as an upstairs food court where you can sample the best Tuscan cuisine on the spot, from truffle tasting to fresh Buffalo mozzarella. 

13. Stroll Florence's streets and piazzas: Wander the ancient streets and hop from bar to bar for your afternoon refreshments. The very best way to people-watch in the city!

14. Tuscan countryside visit and wine tasting: Enjoy a day trip to a fairy-tale land of rolling hills, stunning vineyards, and top-rated wineries and prepare to be dazzled by Italy's finest wines and culinary delights on our wine-tasting tours around Tuscany. The nemo team are on hand to arrange wine tours along with transfers in and out of the countryside. *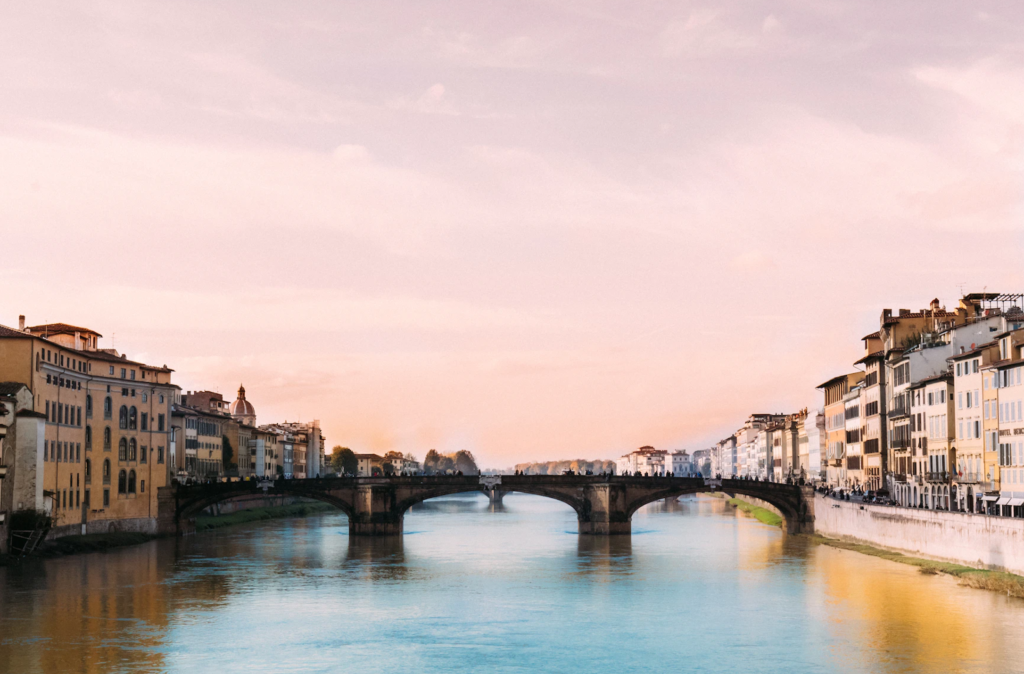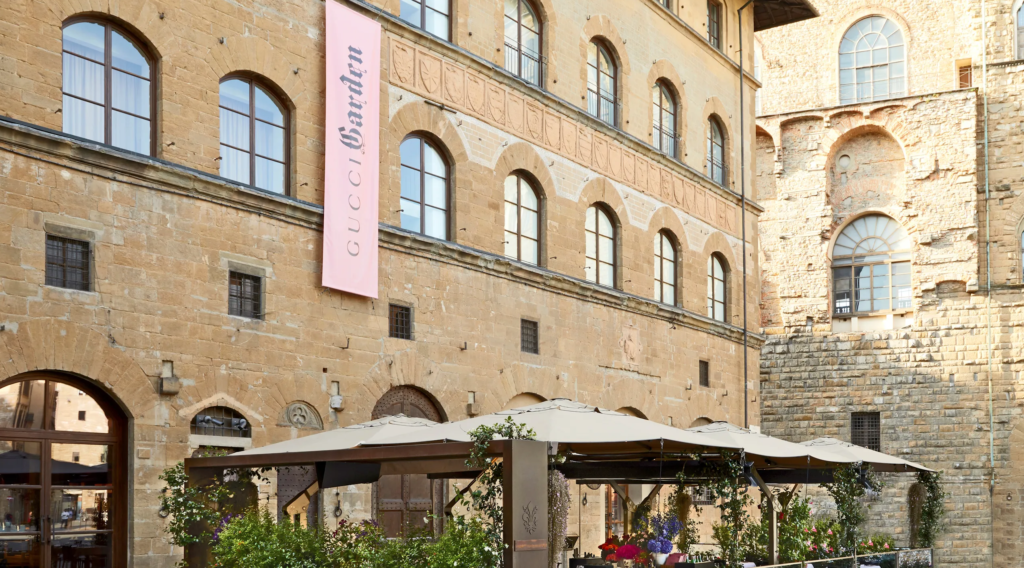 Where to eat…
It's important to keep in mind most restaurants are open for lunch from 12:30 to 14:30 and for dinner time from 19:30 to 23:00.
1. La Giostra: This restaurant, located within the city's mediaeval walls and 16-century brick archways, serves upscale comfort food infused with ancient flavours, passion, and heritage. The Florentine T-bone steak on the menu is a must-try.
2. Il Profeta: An elegant Tuscan eatery serving culinary delights and gourmet takes on Italian classics. A special mention of the creamy 'John Travolta' pasta, one not to be missed!
3. Osteria delle Tre Panche: With impressive views over the city, this restaurant serves the best of traditional Tuscan cuisine with a touch of casual elegance. The king of the menu, is without a doubt, the famed Tuscan truffle.
4. Trattoria 13 Gobbi: A popular, country-chic haunt among tourists and Florentines alike. The lamb ribs and roast beef dishes are must-tries on the menu, which both combine Italian culinary tradition with a contemporary twist.
5. Trattoria Za Za: Nestled in the bustling heart of the city, the Central Market of San Lorenzo, lies Za Za. Serving excellent innovative Tuscan dishes from fresh 'gnocchi with gorgonzola cheese' to 'Florentine-style beef loin with rosemary potatoes', there is something on the menu to satisfy everyone's cravings.
6. Gustapizza: A wood-fired pizza joint famed for its soft dough and delicious toppings. One of the most popular hangouts for pizza in the city, so be prepared to find a line out the door from 5pm onwards.
Where to eat

… 

continued

7. Antico Noe: The Florentine sandwich shop famed for its overflowing Tuscan panini! A great option for a light, quick, and affordable lunch to refuel after a morning exploring the city.

8. Osteria Vini e Vecchi Sapori: An old-school, cosy osteria serving hearty pasta dishes and regional wines, with a wood-beamed ceiling and handwritten menus.

9. Trattoria Sostanza: Tucked away in a Florentine backstreet, Sostanza's interiors boast old-world charm and characterful chefs whip up dishes that are simply a work of art. The Florentine steak and the sizzling butter chicken are well worth the visit.

10. Alla Vecchia Bettola: A real local gem. This trattoria is no secret among locals, thanks to its reputation for delicious home-cooked Tuscan fare. The backdrop is calm, and the cuisine is old-style, simple, and absolutely outstanding.

11. Trattoria Gargani: Boasting an artistic Italian-style ambiance, this eatery has become a popular spot for international foodies and artists to congregate, making it a destination well worth seeking out. Plus, if you're a meat lover, this is the perfect paradise for you to indulge in your passion.

12. Vivoli Gelato: The city's oldest gelateria serving everything from handmade gelato to traditional Florentine desserts. This old-fashioned shop excels at the gelato classics with hazelnut and pistachio being our team favourites. 

13. Restaurant il Paiolo: A relaxed and romantic destination just a few steps from the Duomo located in one of the most enchanting streets in the centre of Florence. The menu offers local specialities, rustic dishes, and Tuscan gastronomic traditions.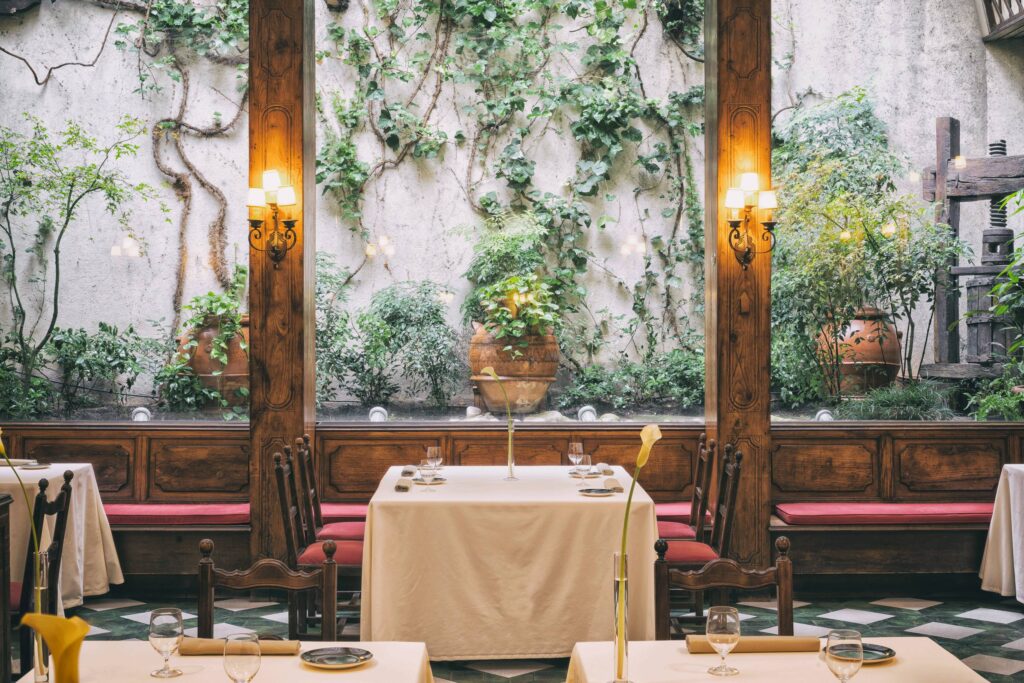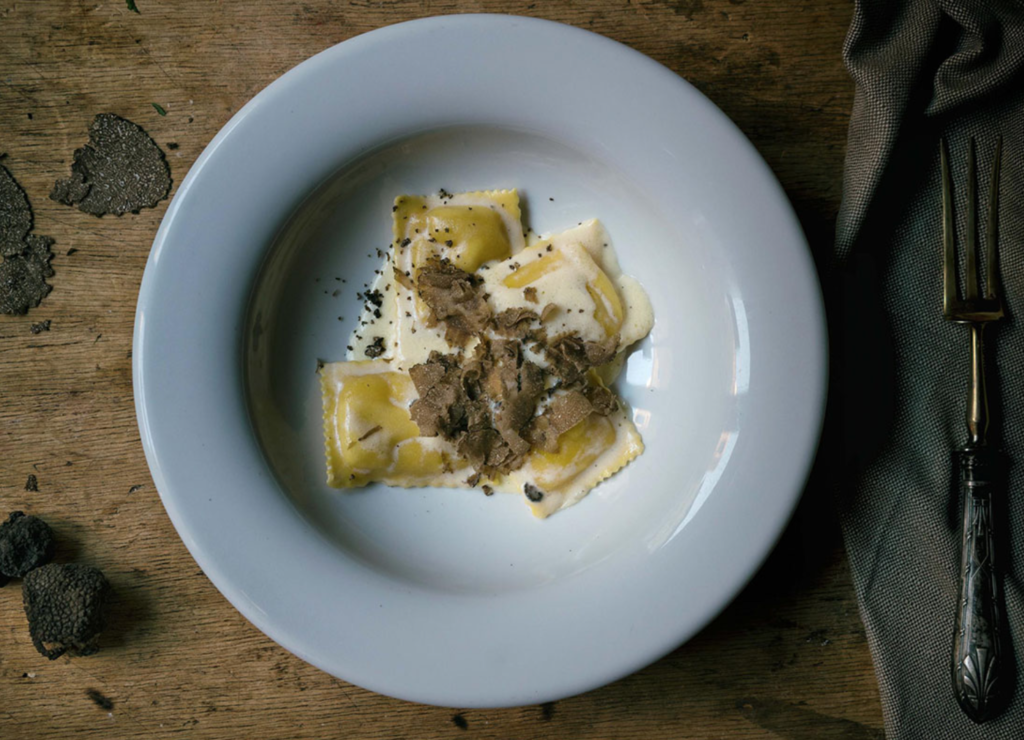 Where to drink… Bars
1. Manifattura: This glam, made-in-Italy-themed hangout is the first bar in all of Europe to use only Italian liquor, serving classic vintage-inspired drinks like Negronis and peachy Bellinis.
2. Arts Inn: 100% worth the visit especially for art buffs who love all things aesthetic. Enjoy a chilled cocktail and local wines with, as the name suggests, a richly-hued, art gallery backdrop.
3. Il Rifrullo: This classy bar is located in the heart of the historical district of San Niccolò, a great option for Italian-brewed espresso and an afternoon aperitivo. It also serves amazing lunch and light bite options that are guaranteed to satisfy all palates.
4. Rasputin: One of the first secret cocktail bars in the city boasting sophisticated style and vintage furnishings – think plush velvet chairs, an ancient grand piano, and a retro music soundtrack. This place is a must to tick off your Florence bucket list.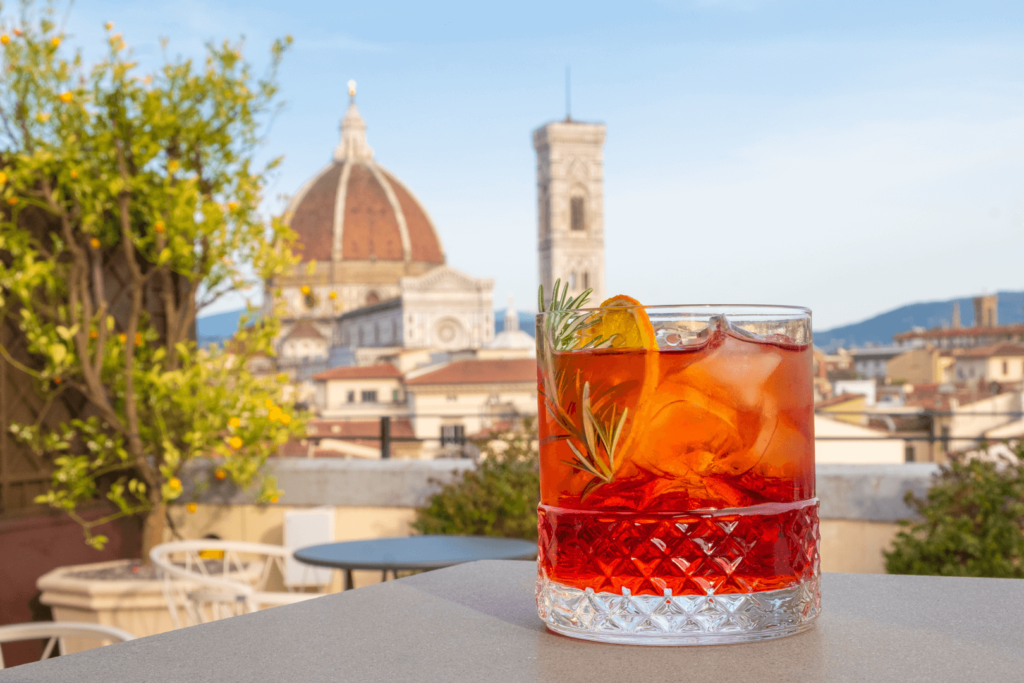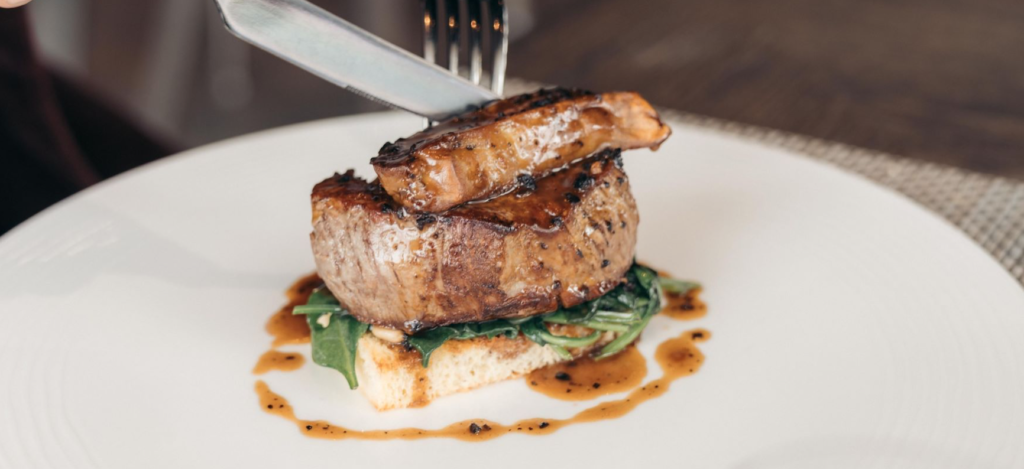 Where to drink… Rooftop bars
1. Loggia Roof Bar: This panoramic terrace bar is the pride of Hotel Palazzo Guadagni. The perfect romantic setting to sip your zesty spritz while admiring the idyllic views of the city and its surrounding Tuscan hills.
2. SE·STO: Tredndy SE-STO is a fantastic venue to enjoy a drink, whether alcoholic or otherwise, while taking in the breathtaking 360° views of the city from its glass-enclosed rooftop bar.
3. La Terrazza: Floating on the rooftops of Florence, this skyline hangout is the ultimate location to drink lavish mock-and-cocktails while taking in the mystical views of the city's greatest treasures from the Arno and Brunelleschi's Dome to the Palazzo Vecchio and beyond.