Where to Eat/Drink and What to do in The Winelands
Home to some of the most prestigious wineries on the planet, the Winelands region offers boundless rolling vineyards peppered with historical Cape Dutch houses all set against a misty mountainous backdrop. Outstanding food and epic adventures are never far away, and our Africa Travel Expert Laura has recently returned with a fresh collection of hand-picked recommendations. So, from fine dining fare and casual courtyards to paragliding over vineyards and beyond, read on to discover the best places to eat and drink in the region and explore all the Winelands has to offer – nemo style.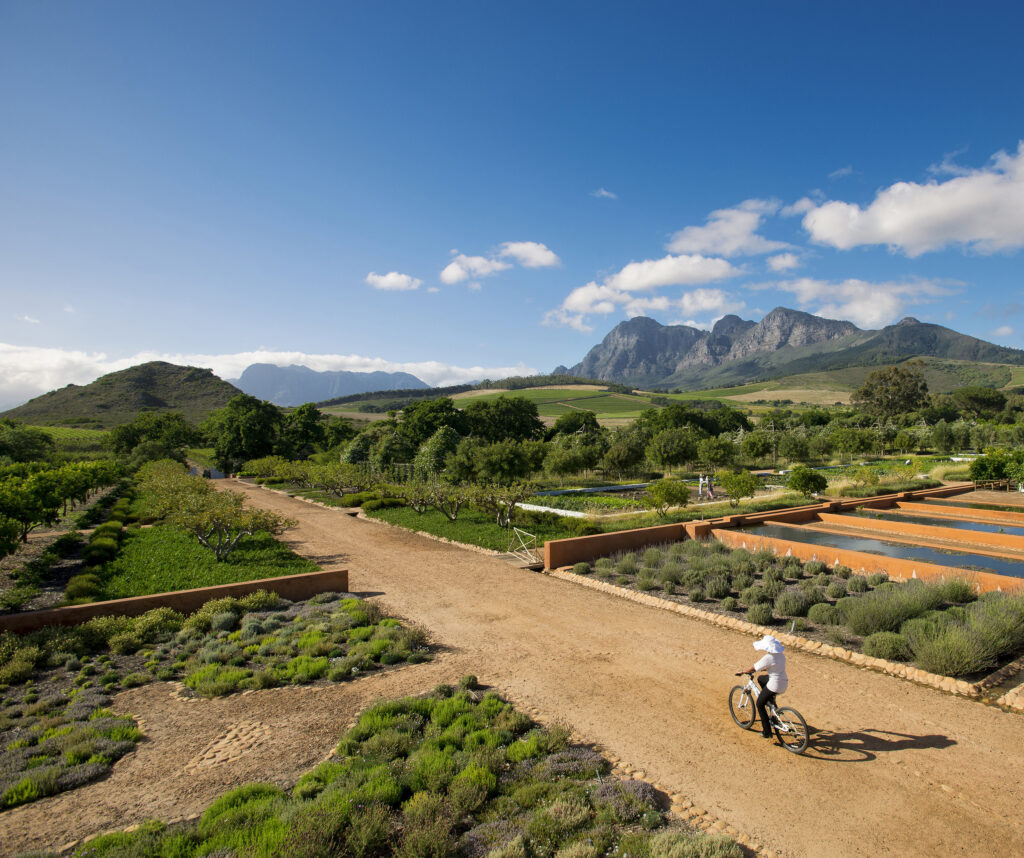 What to do… Wine Tram
One of our favourite experiences is the Franschhoek wine tram. Hop on and off as you please and experience the array of activities on offer from delightful wine tastings and cellar tours to strolling through the scenic vineyards – the best value way to see the region's top wineries with our nemo team on hand to book a restaurant pit stop along the way. *
We recommend three options for the wine tram; we advise starting between 10-11 am. You are able to hop on and off as you wish, visiting the estates along the way.  
 A. Yellow Line (start at Franschhoek Terminal) with lunch at Maison.  
Wineries (in order): Grand Provence, Rickety Bridge, Franschhoek Cellar, Le Lude, Maison, Eikehof, Lynx, Paserene. 
B. Pink line (start at Franschhoek Terminal) with lunch at Haute Cabriere.
Wineries (in order): Grand Provence, Rickety Bridge, Franschhoek Cellar, Leopards Leap, Chamonix, Dieu Donné, Haute Cabriere & Klein Goederust.
C. Purple Line (start at Goot Drakenstein Terminal) with lunch at Babylonstoren.
Wineries (in order): Boschendal, Solms Delta, Plaisir, Noble Hill, Babylonstoren, Anura, Bacco, Vrede & Lust.
We will provide you with the timetable for the wine tram, depending on the line you choose. This will also include the activities that each estate may provide.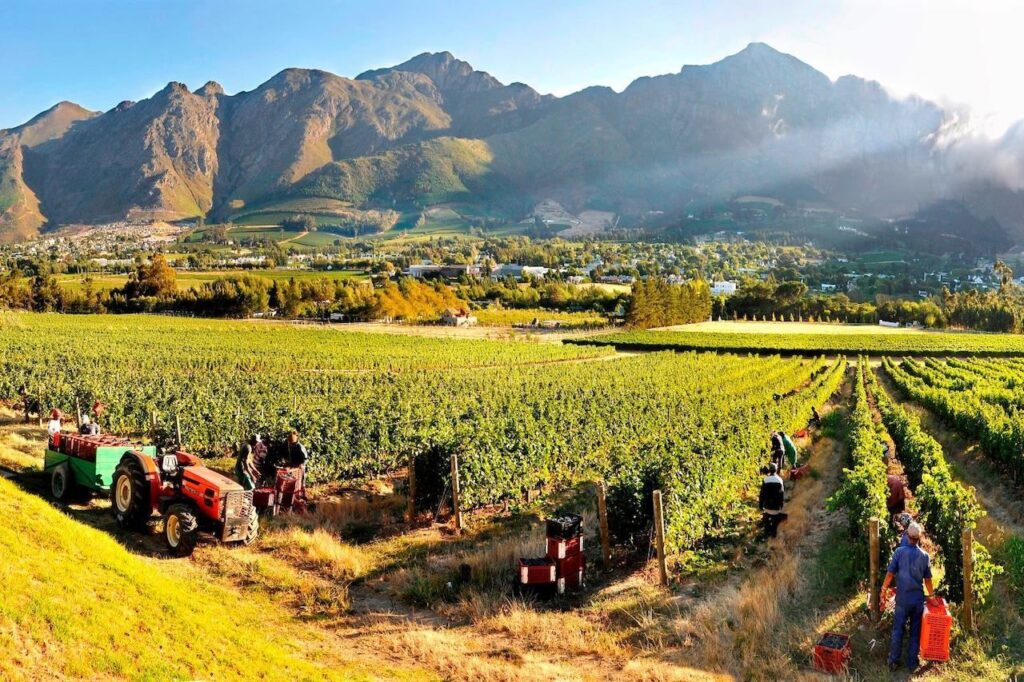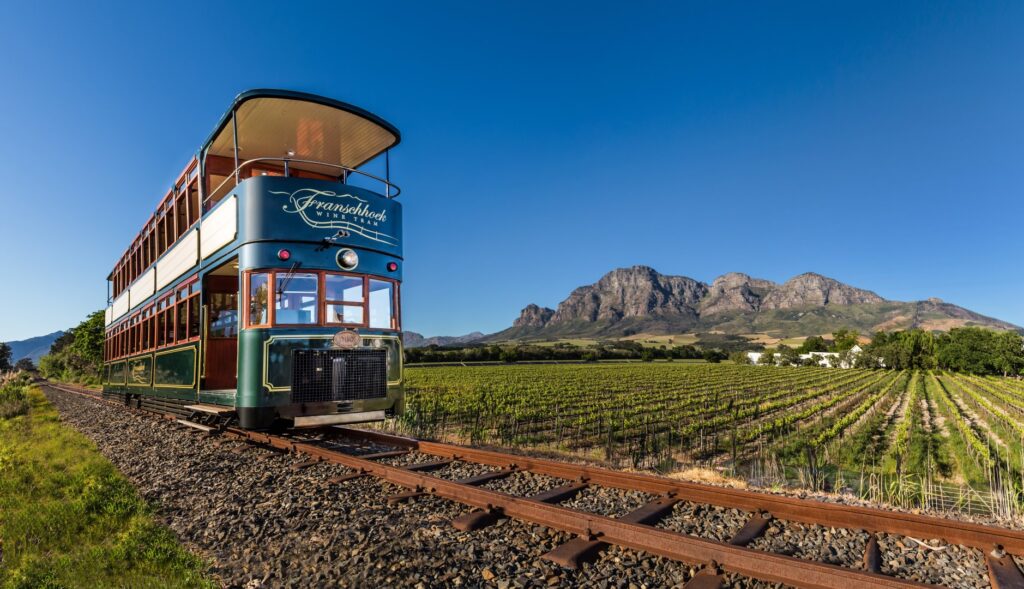 What to do… Continued
Bespoke Winelands Tour: We'll hook you up with one of our top guides who'll you drive through picturesque vineyards, stopping at 3 wineries en route and a delicious gourmet lunch to refuel – one not to be missed! This can be a full or half-day tour.  *
Cycling or Horse Riding: Work off that wining and dining with action-packed activities and epic backdrops along the way. Hop on a bike and cycle from winery to winery, hike through the Western Cape's beautiful Jonkershoek Nature Reserve, or why not explore all the wonders of the Winelands on horseback? No matter your choice, we'll make it happen. *
Babylonstoren's Gardens: Stroll around the lush gardens at Babylonstoren, a world-class hotel with a beautiful working farm and wine estate. Wander through mazes, rosemary-lined paths and lush gardens at your own leisurely pace.
Picnic at Boschendal: Spend a wholesome afternoon and enjoy a luxury picnic hamper at one of the most picturesque Winelands locations. Feast on locally sourced produce including freshly baked bread, free-range charcuterie cuts from the Boschendal Butchery, and their celebrated desserts – a foodie's dream!
*All experiences marked with an asterisk can be booked through nemo, all others can be enjoyed independently.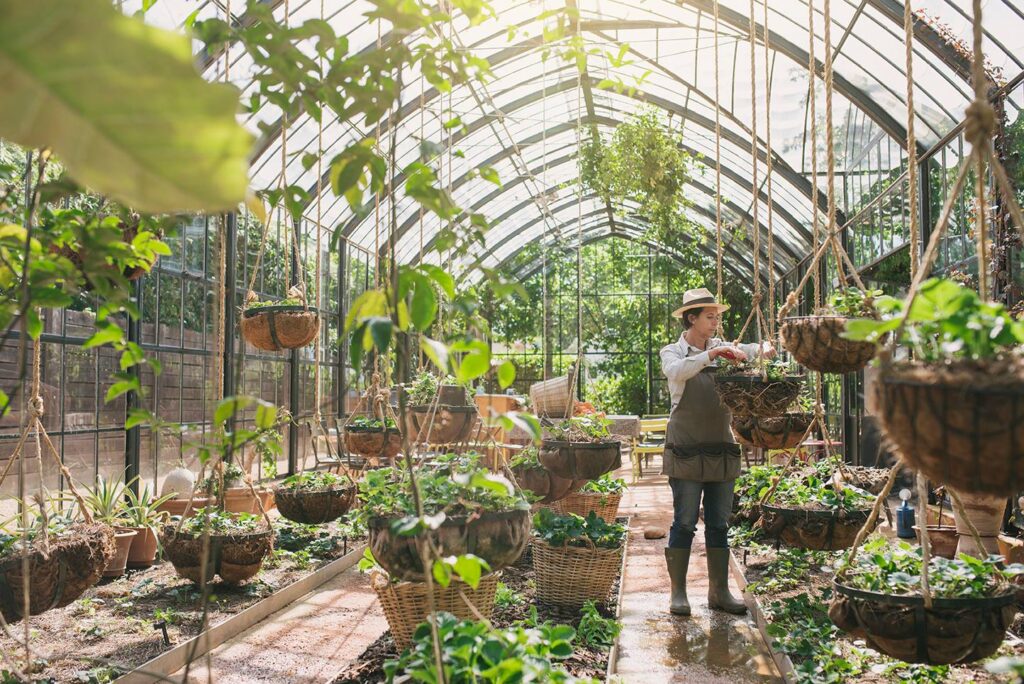 What to do… Continued
Paragliding in the Winelands: Take to the skies on this thrilling paragliding adventure. Glide above dramatic landscapes with an expert instructor alongside you every step of the way – a really once-in-a-lifetime moment for the adrenaline junkies among you. *
Art Galleries: A lover of all things art and design? Delve into the many art galleries on Franschhoek's high street showcasing incredible pieces inspired by the dazzling beauty of Africa, or potter around the chic boutique shops in Stellenbosch. 
Bites and Sites, Guided Tour of Stellenbosch: Connect to the heart and soul of Stellenbosch's cuisine, art and culture with the best bites in the Winelands from local nibbles to luxury gin-tasting tours. Our expert guides will walk you through the region's fascinating historical past. *
*All experiences marked with an asterisk can be booked through nemo, all others can be enjoyed independently.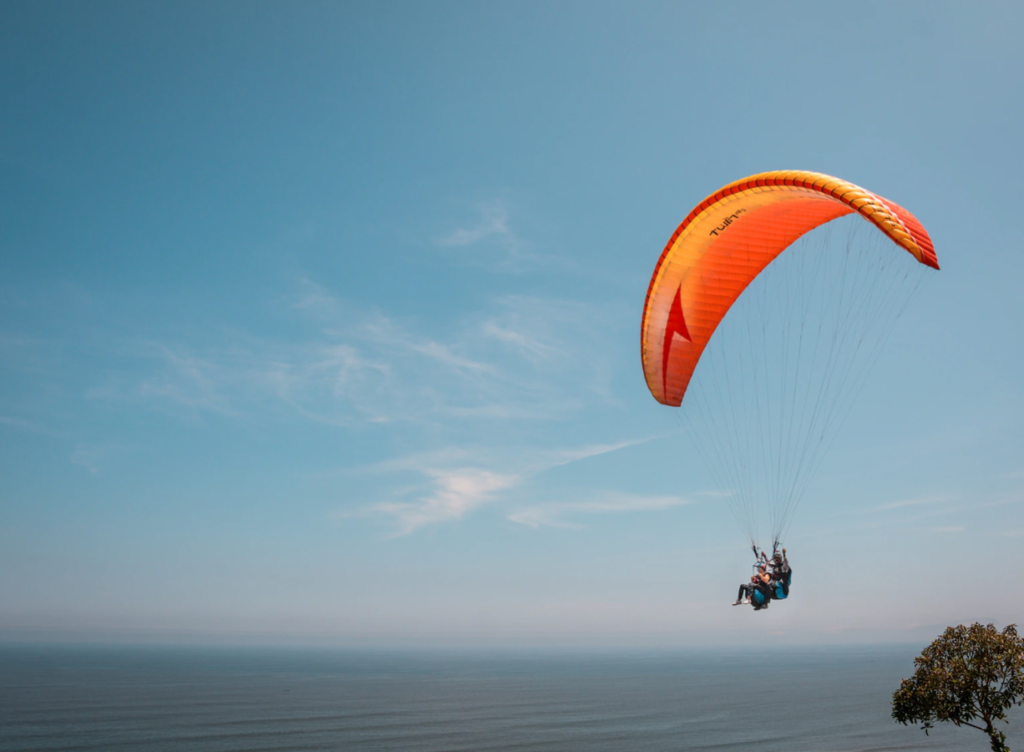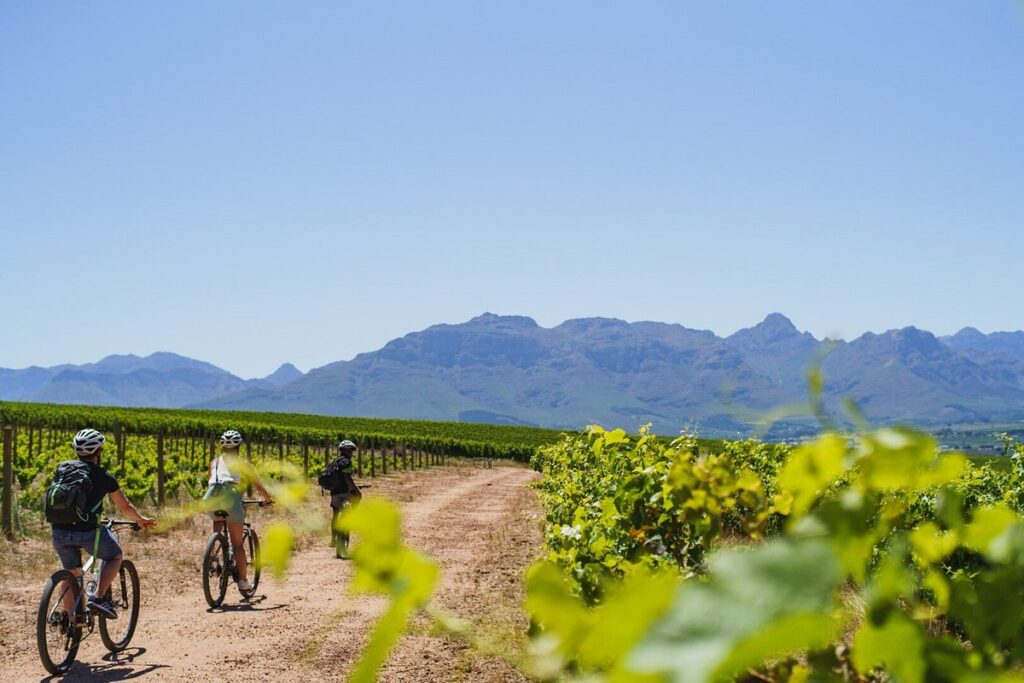 What to do… Hiking
Mont Rochelle Nature Reserve Hiking Trails: Closest to Franschhoek, this reserve offers lots of breathtaking different routes of varying lengths and levels of difficulty. Permits are currently ZAR70 and can be paid on entry, online, or at the Franschhoek Information Bureau (FWV). Check out more information here: Mont Rochelle Reserve Hikes. 
Jonkershoek: Closest to Stellenbosch and offering waterfall trails, mountain vistas and a variety of route options, you'll just need a permit. This is available at the entrance gate, and you can also request it in advance from the MTO website and App. This and other useful info can be found in the handy Jonkershoek Nature Reserve Info Sheet.
Top Tips:
– Download All Trails, a great app for finding good hikes in any area across the world. 
– Certain hotels offer picnics, prepared in advance for you to take out on your own adventures. Or prepare your own from the amazing delis, markets and cafes around.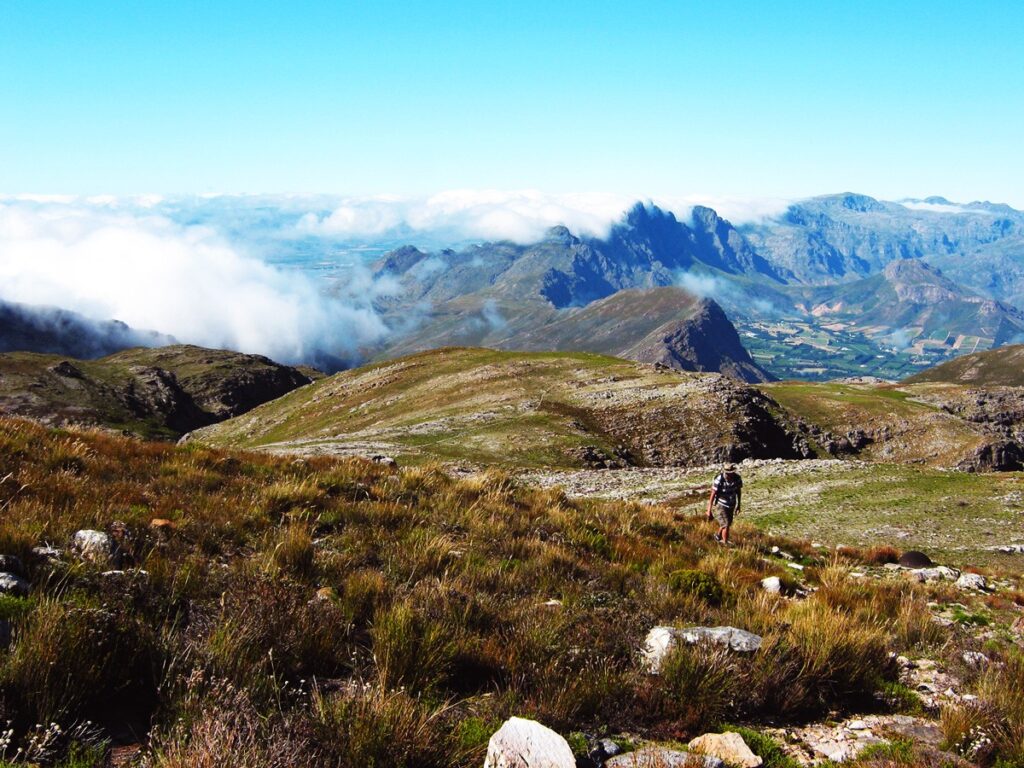 Where to eat… Lunch
Tokara: Located just outside Stellenbosch, each morning local farmers drop off the day's produce before world-class chefs whip up epic fine-dining creations. The fish was one of Laura's favourite meals on her trip! 
The Table at De Meye: Picnic-style lunches in a really amazing setting, focus on delicious and honest food, not very touristy but adored amongst the locals. 
La Petite Ferme: A great lunchtime pit stop, with light options such as polenta or local trout on offer alongside glasses of Estate wine. If you're in the area closer to dinner time then La Petite Ferme can still fit the bill, just make sure to book an early table for drinks in the garden first to make the most of the sunset, really amazing spot for the views.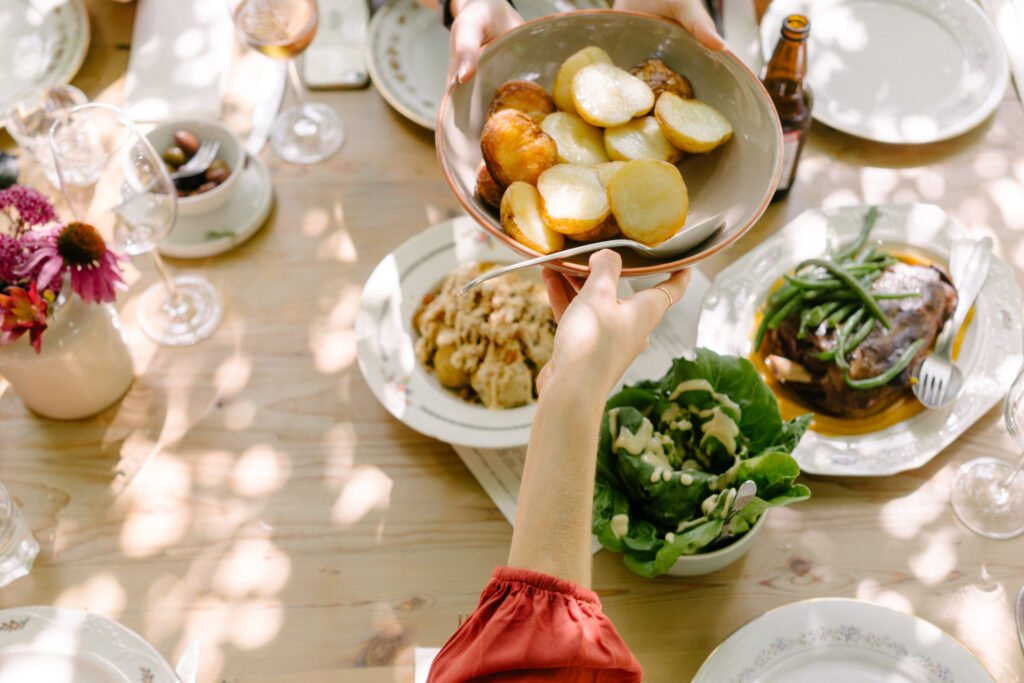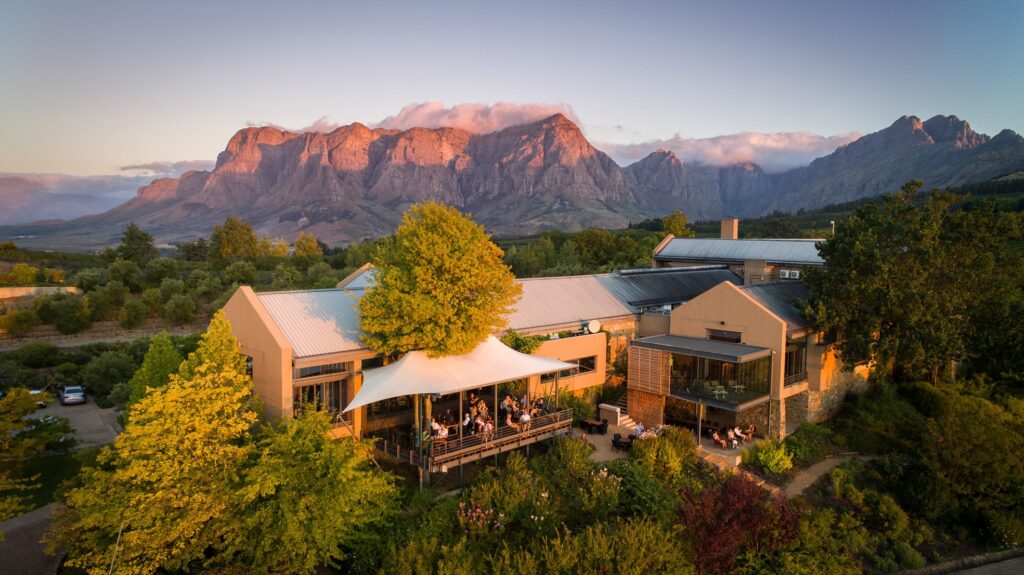 Where to Eat… Dinner
Maison (Chefs Warehouse): Arrive for sunset and take a pew in the garden with fairy-lit trees for drinks. Order the 'Maison Millionaire' miso chocolate pudding… Because, to quote Laura, "It's the best pudding I've ever had, good God." Maison is also a great place for a lighter lunch bite.
Oku Restaurant: A seriously delicious Japanese-tasting menu enjoyed in a minimalist, formal setting inspired by traditional Asian culture. 
Yama Restaurant (Oku's more informal sister restaurant): Sharing a portion of its menu with Oku, Yama has a more laidback atmosphere, with a fairy light-lit courtyard and laid-back evening vibes. 
Tuk Tuk Microbrewery: Fine dined out? This unique Franschhoek haunt is full every night of the week thanks to its epic array of burgers, home-brewed beers and tacos. It might be part of the same collection as La Petite Colombe, but expect a much more laidback vibe. 
Reubens: Much loved by locals and visitors alike, Reubens offers a delicious, failsafe menu (lamb rib tacos, seafood risotto, Franschhoek trout sashimi) plus a wine list the envy of any connoisseur. 
La Petite Colombe: Nestled in the midst of lush vineyards and manicured landscapes, offering a high-end, impressive, tasting menu experience and design-led interiors.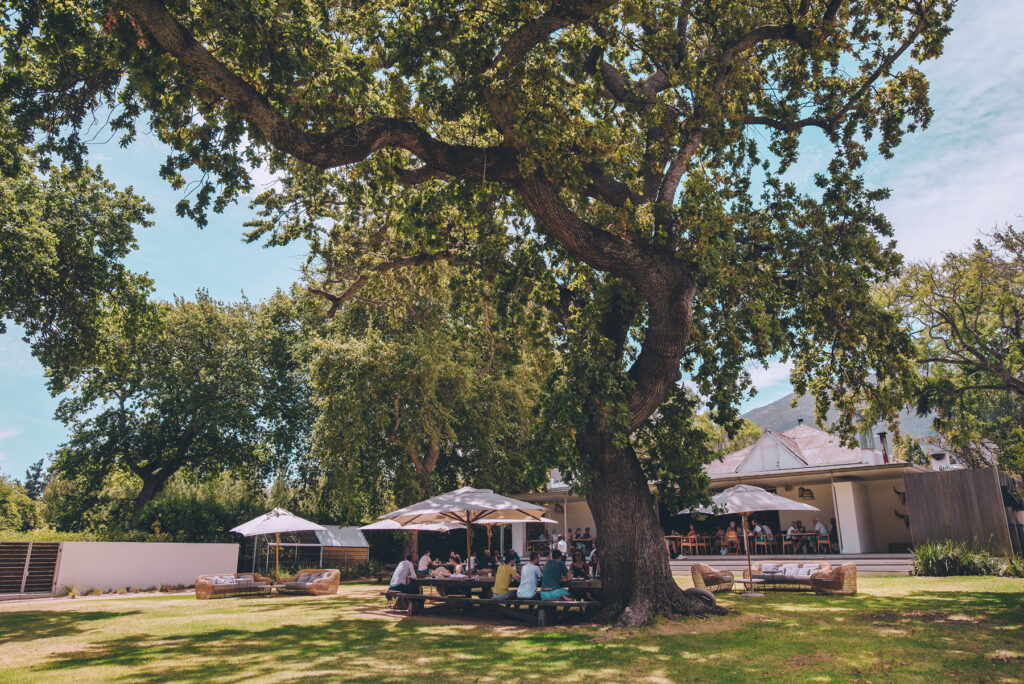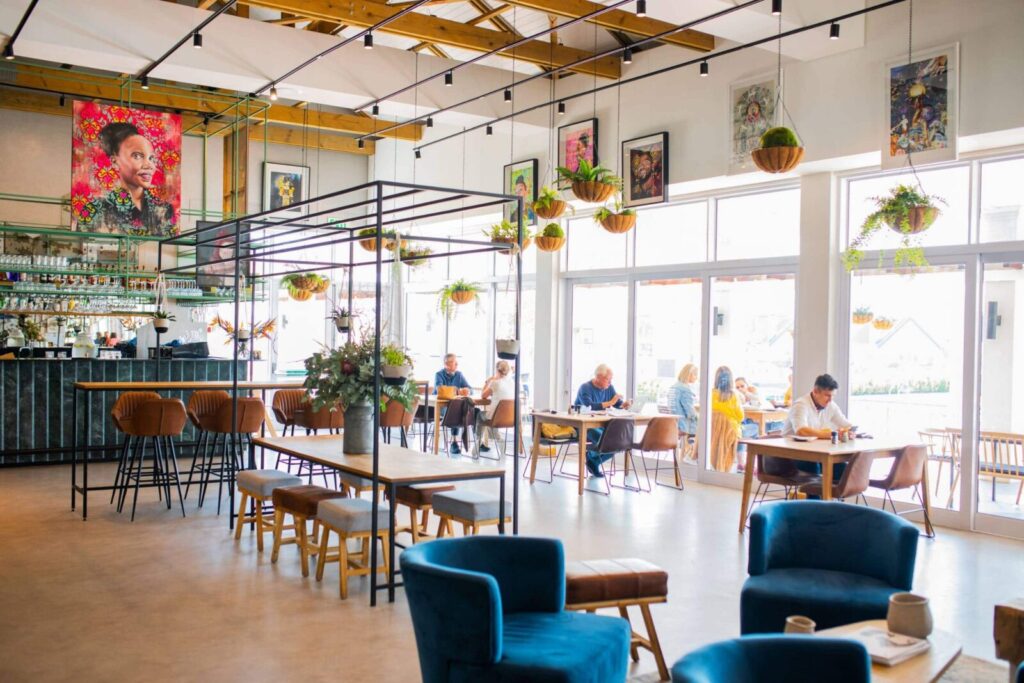 Where to Drink
Tuk Tuk Microbrewery: Perfect for pre-dinner, relaxed drinks if you've had your fill of wine (be sure to book a table in high season or at weekends). 
The Elephant & Barrel Pub: A locally loved pub that stays open late for Franschhoek (approx. 2 am) and sometimes some simple live music for an evening groove!
La Cotte: Lovely bar open at the weekends, get there pre-sunset for amazing views and a dinner-party-at-a-friends-pad vibe. Call to make sure it's open, as often booked out privately for weddings! 
Plaisir Gin Tasting: Located on the orange/blue Wine Tramlines, this is another great option if you're seeking an evening off the vino, come here for cocktails and tapas.