Where to Eat/Drink and What to do in Cape Town
A city that offers it all; whether you're looking to hike to Table Mountain, ride the waves at Noordhoek beach or frequent one of the many fantastic eateries on offer – Cape Town is your oyster! Our Africa Travel Expert Laura has recently returned with a fresh collection of hand-picked recommendations that we've compiled into this handy guide. So, from sustainable wine bars and exotic eateries to epic South African experiences, read on to discover the best places to eat and drink in the city and explore all that Cape Town has to offer.
What to do
1. Table Mountain: Take the cable car up to the top of the mountain for epic views over the city and beyond, tickets are valid for your whole stay so there's no rush here. Fancy taking the adventure up a notch? Swap the cable car for walking boots and hike up the mountain with our expert guides or abseil down for an extra adrenaline kick. *
2. Robben Island: An iconic day trip to Nelson Mandela's incarceration point is a historic and emotional journey into South Africa's past. You are met at the Waterfront before taking a pre-booked ferry across the water (just let us know your preferred time) and enjoy a guided tour by a former resident of the prison. *
3. Bokaap Tour and Cookery Class: For the foodies amongst you, get behind the city's spirit with this epic tasting tour of the vibrant Bokaap district, enjoy a cooking experience with a local street food chef, ensuring you head home with delicious dishes to add to your repertoire. *
4. Winelands Tour: Venture out to our top recommended restaurants and vineyards in Cape Town's own Constantia region or head out a little further on a full-day trip to the majestic Franschhoek and Stellenbosch with a guided tour to gain some local knowledge and ensure nobody has to forfeit themselves as designated driver. *
5. Kirstenbosch Botanical Gardens: If you're in the Constantia Winelands region, we highly recommend strolling through these scenic gardens and keeping an eye out for the showstopping music concerts held here throughout the summer months. 
*All experiences marked with an asterisk can be booked through nemo, all others can be enjoyed independently.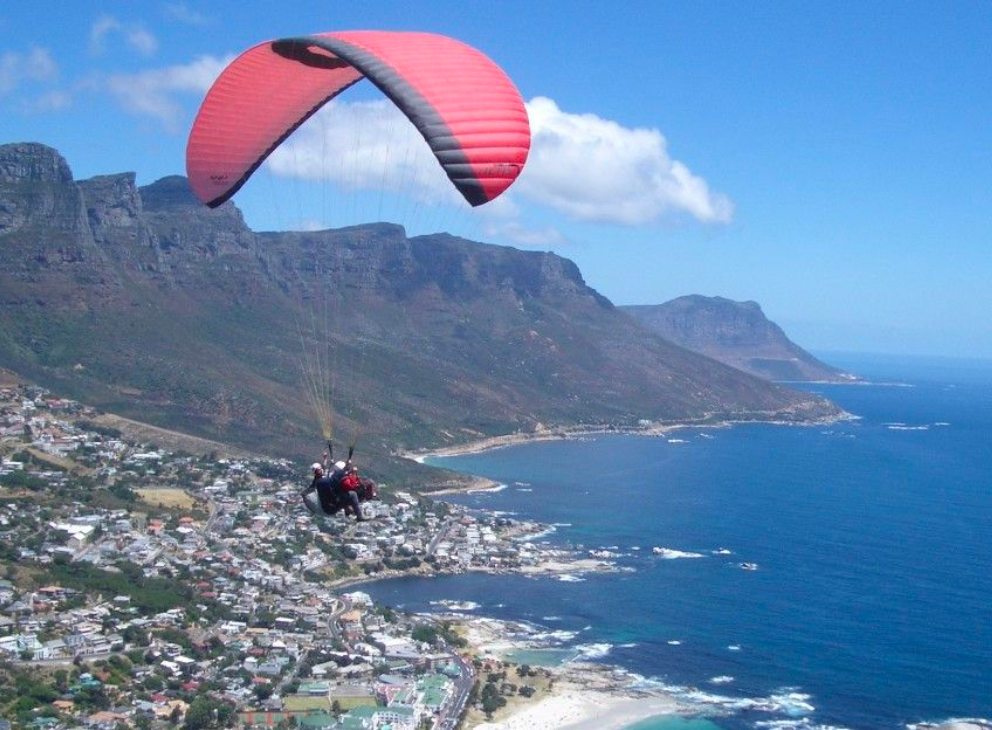 What to do… Continued
6. Paragliding or Heli Flips: If you're looking to splash out or arrange an amazing surprise for someone, there's no better way than to take to the skies on this exhilarating paragliding adventure over Cape Town. *
7. Zeitz Modern Art Museum: Art enthusiast? This architecturally striking museum (a disused silo given a new lease of life thanks to Heatherwick Studios) holds the world's largest museum dedicated to contemporary art from Africa and its diaspora.
8. Padel: How about a game of Padel overlooking Lion's Head, or some of Cape Town's other epic vistas?
9. Markets: Oranjezicht Farm Market is perfect for a weekend lunch spot, with loads of local nibbles to try, stalls to browse and a fun atmosphere with packed tables of locals. It's open on Wednesday evenings too from 5-9 pm. Neighbourgoods Market in Woodstock is another great option, open on weekends and has a similarly vibrant atmosphere and local produce to sample.
*All experiences marked with an asterisk can be booked through nemo, all others can be enjoyed independently.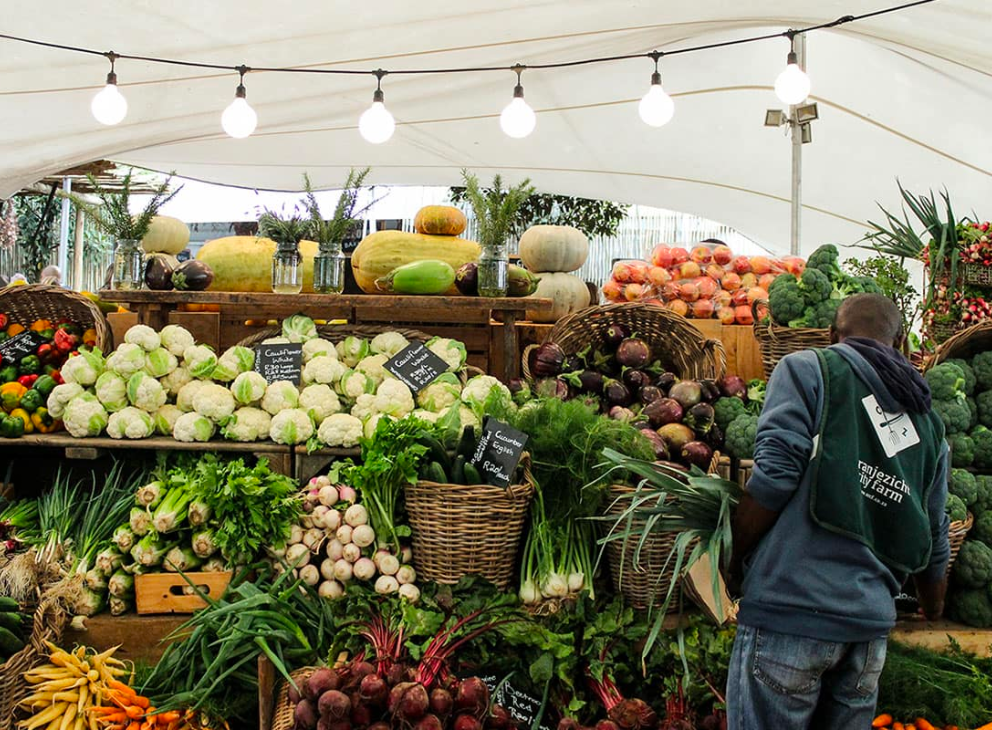 What To Do… Hikes
Lions Head and Signal Hill: Two epic routes for mountain enthusiasts! Choose between sunrise or sunset to hike to avoid the midday heat and be rewarded with breathtaking 360-degree views over the beautiful city below.
Post-Hike Beach Time: With Camps Bay, Muizenberg, Llandudno, Clifton, Long Beach and so on there's plenty to choose from. Camps Bay Tidal Pool is a great spot to exercise the inner Whim Hof with an early morning swim. 
Top Tips
– Download All Trails, a great app for finding good hikes in any area across the world. 
– Certain hotels offer picnics, prepared in advance for you to take out on your own adventures. Or prepare your own from the amazing delis, markets and cafes around.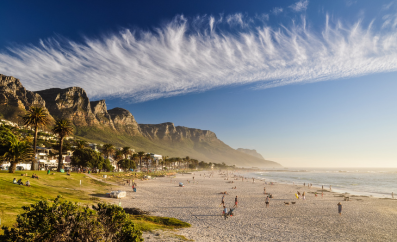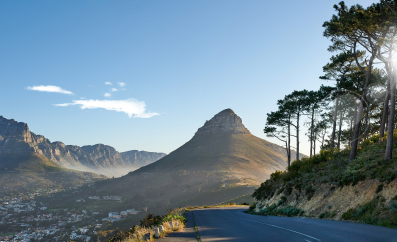 What to do…

Cape Peninsula Road Trip
– Set off at 10 am-ish.
– Drive down the coastal road via Chapman's Peak.
– Stop at Boulder's Beach to see the penguins.
– Park up and walk to/around Cape Point and the Peninsula.
– Drive back via Kalk Bay and head to Harbour House Restaurant for a 2 pm-ish lunch, enjoy amazing seafood with the waves lapping just below.
– Detour west and pop into Hout Bay Market (if open), not 100% essential but it has a great local Cape Town vibe at the weekends. Or, head to The Foodbarn Noordhoek for a bistro-deli lunch pit stop, just remember to book ahead as it's a popular spot.
– Then it's back to Cape Town via the Atlantic Seaboard.
– Or skip Hout Bay if you want a more direct route back, head straight from the restaurant around the back of Table Mountain as per the pink line on the map.
Where to eat… Breakfast/brunch/lunch
Bao Down: This local haunt is a hit with the locals, with dreamy decor and serving up pan-Asian small plates, think Korean fried chicken bao, yellowtail sashimi and pickled shiitake mushroom.
Belly of the Beast: An industrial-mod eatery that caters to a maximum of 24 guests per service, serving a creative tasting menu featuring seasonal ingredients.
Chefs Warehouse Beau Constantia: Keeping things fresh and fun at the top of the breathtaking Constantia Valley, staging one of the best views in Cape Town with five-star tapas crafted from sustainable and seasonal produce. Can do an amazing 2-3 hour walk in Constantia beforehand (find on All Trails) and then have lunch there! 
Our Local: An antique store/garden nursery/restaurant, this trendy stop is a great place for brunch and weekend dinner and drinks. 
Jonkershuis Restaurant: Laidback, great vibe, café-style restaurant with a fun buzz, historical feel and delicious food. 
Nourish'd & Conscious Kitchen: Healthy breakfast/lunch/tasty treats cafe, with plenty of vegan/GF/DF/etc options.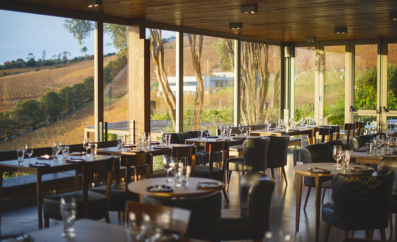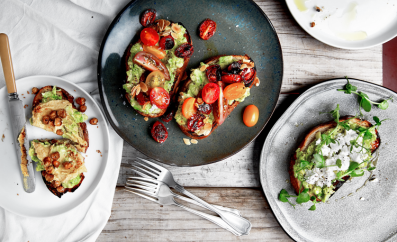 Where to eat… Dinner
Thali: One of the Chef's Warehouse Restaurants but you can't book, just turn up and they'll seat you when available (shouldn't ever have to queue long). Ask for an outside table in the courtyard, for the best vibes and absolutely delicious Indian food. 
Black Sheep: One of Kloof Street's staples. If you haven't booked, give your name at the door and then pop across the street to the Dark Horse (sister bar/tapas restaurant) for a drink and they'll call you over when the table's ready. 
Upper Union: One of our favourite hotels in the city is behind this newly-opened spot. It's already full on most evenings, thanks to its friendly service, fantastic atmosphere and epic tapas menu – great for lunch or dinner. It's Cape Cadogan/More Quarters' restaurant (where CC guests have breakfast – V delicious). 
The Dorp: Arrive in time for sunset for sensational views of Cape Town's lights and Signal Hill. 
Pot Luck Club: An establishment in its own right, hard to book but one of the top-tasting menu experiences in the city. 
Bistro Sixteen Constantia: With a menu that keeps up with the seasons and epic Winelands Valley views, arrive in time for sunset vistas overlooking Cape Town.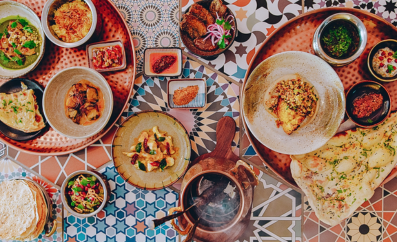 Where to drink
Publik Wine Bar: Serene and earthy-hued, Publik offers organic, sustainable wines and an unpretentious atmosphere, opening up the enjoyment of wine tasting to all.
Blondies: A cool bar on Kloof St attracting a large Capetonian crowd, laidback atmosphere and Mediterranean-inspired food at affordable prices (plenty of V/VG options.
The Gin Bar: A pocket-sized bar with a bijou menu of gin-based organic cocktails. 
Kloof Street House: Experiential, evocative, Soho House vibes, great for drinks or dinner. 
Athletic Social Club: Speakeasy style bar with three different floors, eclectic style and great cocktails and energy most nights of the week.  
The Lawns: Good for sundowner drinks over Camps Bay, phone to book a table at the front with the best views for sunset. The food isn't fantastic, but it's great for a sundown cocktail.