Week Long or Less Escapes This Autumn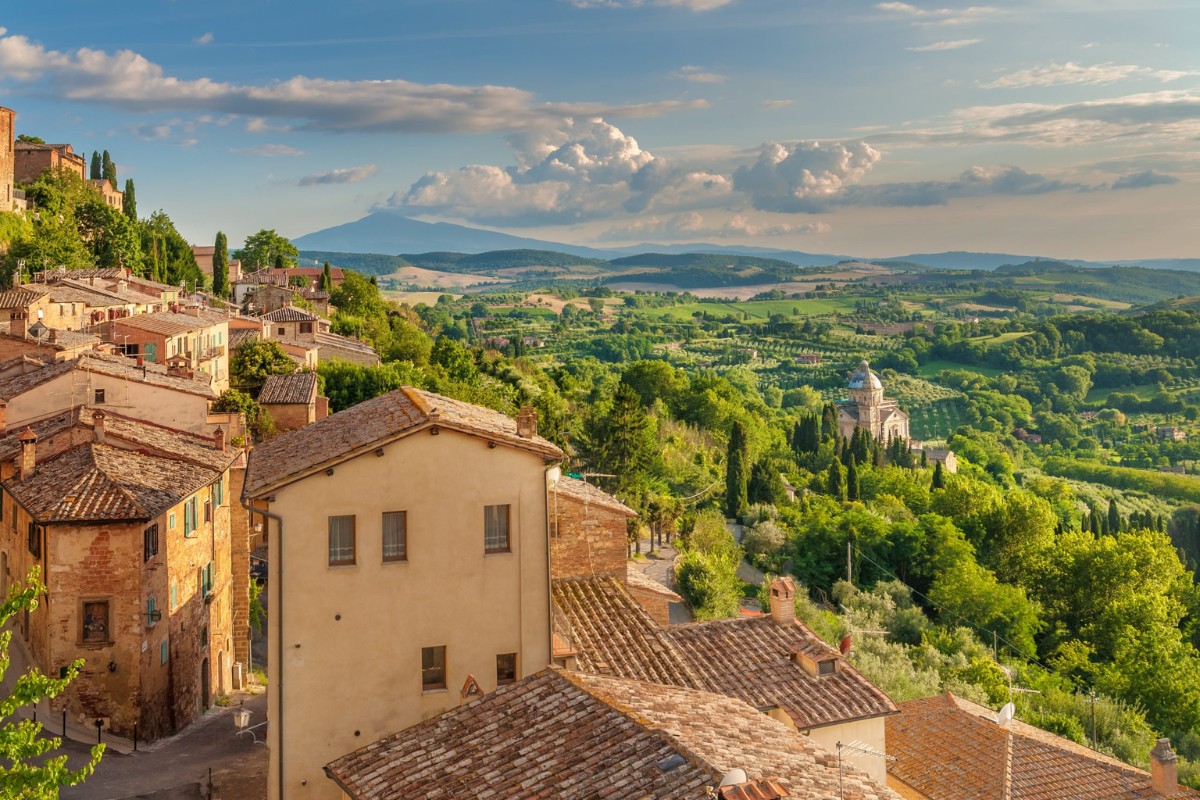 With dwindling days of annual leave, the arrival of autumn could mark a pause in our yearly travel diaries. But this new season brings with it shoulder season rates and balmy temperatures whilst leaving behind summer's heady crowds, and we think it's ripe for adventure.  To celebrate this new season of exploration, we've curated a series of trips that can be enjoyed in a week or less, ensuring every day of leave is put to exceptional use. You'll venture into Morocco's lunar deserts, hunt for truffles in Tuscany's bucolic countryside estates and even glimpse the Aurora Borealis above Iceland's rugged fjords, all in seven days or less.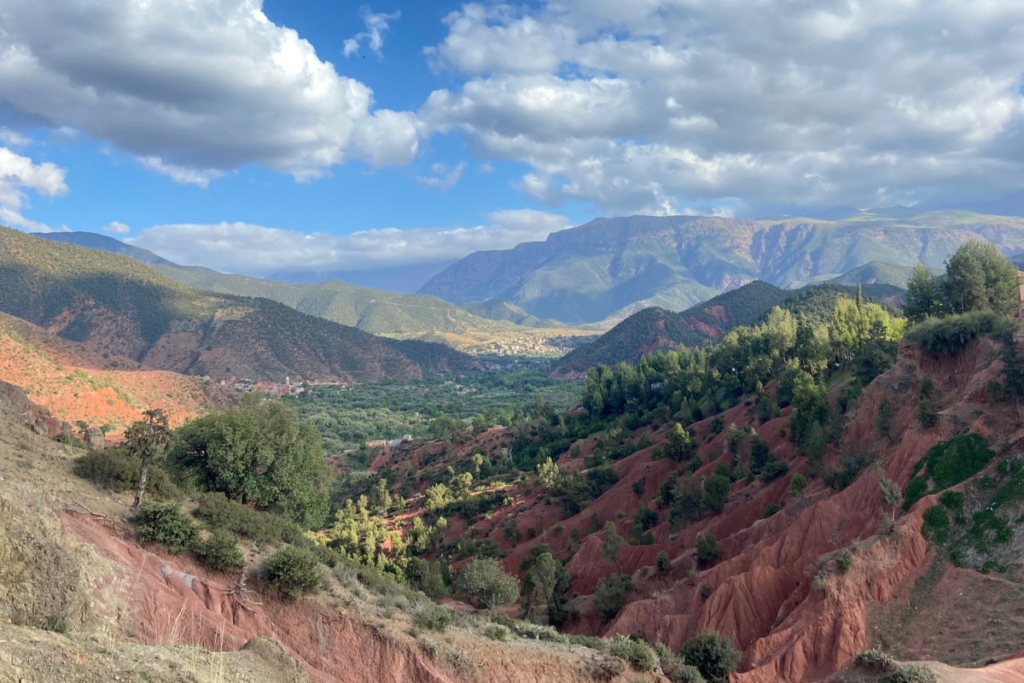 Discover Morocco's Medinas, Mountains and Desert.
From the intoxicating markets of Jemaa el-Fna and Marrakech's opulent riads to trails that follow thundering rivers in the Atlas and bohemian desert retreats offering immersive rejuvenation experiences. Morocco lends itself to that feeling of being somewhere utterly different, yet realising you're not that far from home after just a 3.5-hour flight before you arrive at the tip of Africa. This, alongside its dynamic calendar of experiences, continues to enthral travellers throughout the year… And autumn is no different. Its adventure-appropriate temperatures offer days filled with discovery and a trip combining three standout regions of this diverse country can easily be slotted into a week-long escape without feeling tight for time.
Enjoy a curated selection of Moroccan experiences in this week-long adventure.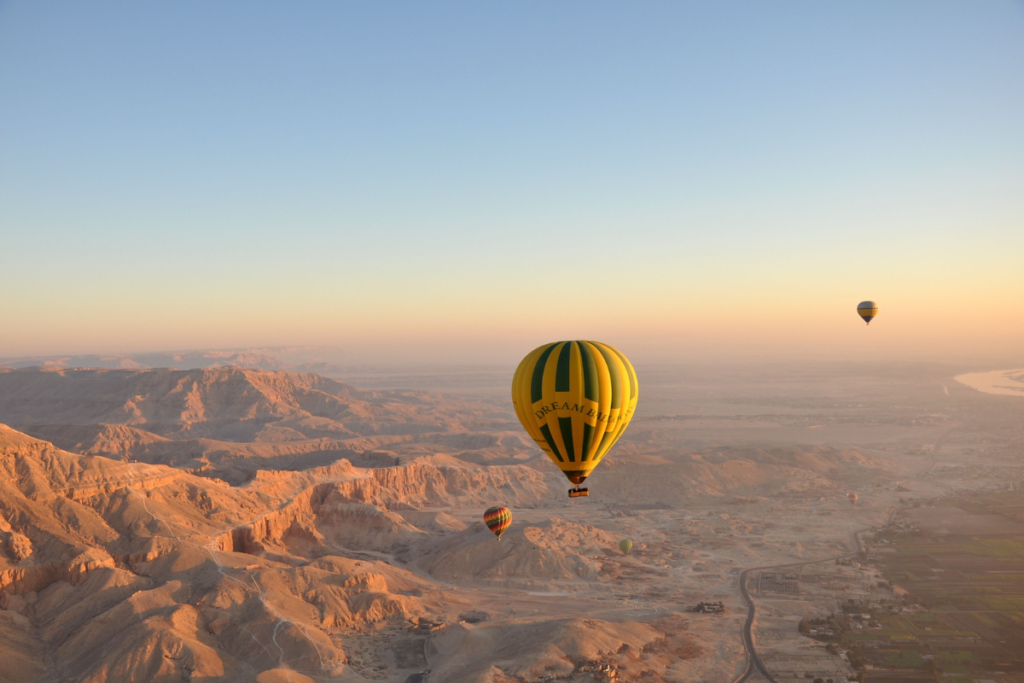 Retrace the footsteps of the Pharaohs in Egypt
Egypt is an epic destination whose history reaches back thousands of years… To put this into perspective, the Pyramids were already considered ancient by the Romans when they invaded over 2,000 years ago. Now, Egypt vibrantly combines the modern with the historic, with a buzzing emerging music scene offered alongside lodgings in Ottoman Palaces transformed into luxurious hotels and the ageless splendour of Aswan. The autumn months are an ideal time to visit, in October the light along the Nile is at its softest, perfect for photographers seeking those iconic shots of Luxor's ancient temples, and November's cooler temperatures offer an idyllic setting from which to journey into the desert for camel treks and hiking. A week (or less) is ample time to uncover layers of this country's rich history, leaving plenty of time to sample the bountiful local produce in season at this time of year (date harvest is in full swing!).
Whilst you're there, check out the Cairo Jazz Festival. 
Uncover Egypt's ancient history this autumn.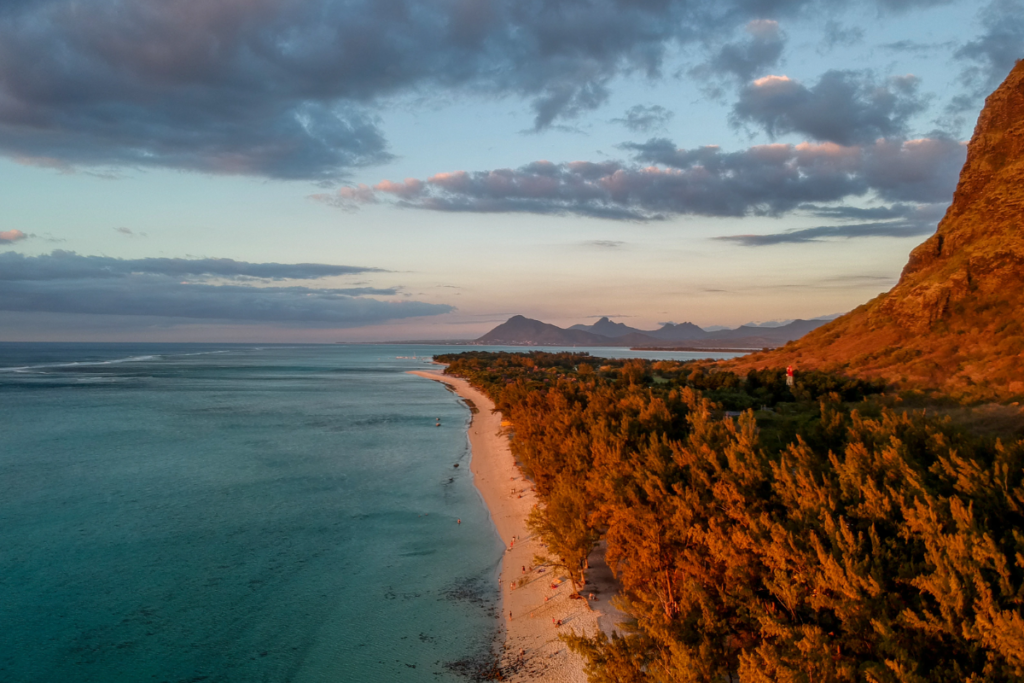 Escape to the tropics in Mauritius
As this tropical paradise bursts into bloom after winter, the rainforests come alive with the chatter of its indigenous creatures and the weather warms but is not yet humid or rainy… An idyllic time to visit. What's more, autumn is the best time of year to glimpse Humpback Whales as they migrate to Mauritius' winter shores.
Mauritius lends itself to travellers seeking a restful retreat, somewhere to soak up the sun whilst toying with the idea of a more adventurous experience alongside; the island offers intrepid hikes through the Black River Gorges National Park and exceptional scuba diving opportunities to boot. Families seeking a tropical half-term escape will fall in love with its child-friendly hotels fully equipped to look after littles ones and romance-seeking couples will be enamoured by its adults-only offerings that offer detox retreats and culinary experiences to the delight of gastronomy aficionados.
Retreat to Mauritius' palm-lined shores.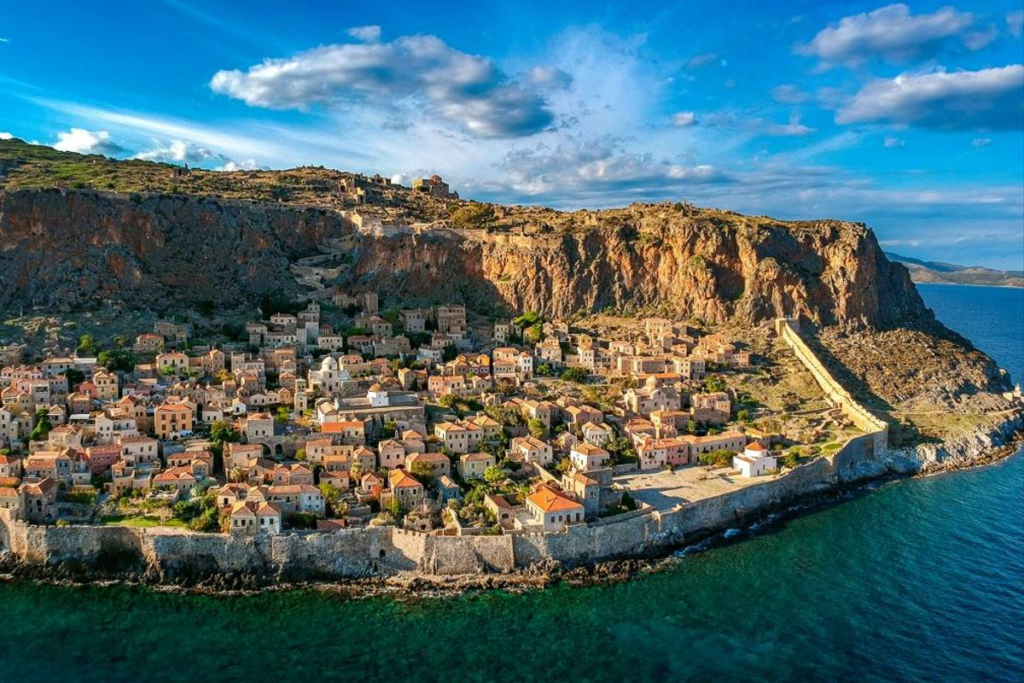 A road trip to remember… The Peloponnese
It's no secret that the Peloponnese is one of nemo's favourite destinations to explore – and a trip here in the autumn is sure to delight. If you're looking for a gem without the crowds, the Peloponnese in September through to early November might just be the one for you. For a drive to remember, fly into Athens, and, once you've got a taste of the capital, hop in a hire car, sunnies on, and cruise your way through olive groves, marvel at Mycenaean palaces and wind your way past picturesque beaches to Kyrimai. History and barefoot-beach-life combine in this week-long or less adventure that offers travellers a chance to explore one of Greece's lesser-known regions… And discover the reason its wonderful locals are so fiercely proud of their home.
Piece together your dream Peloponnesian road trip here.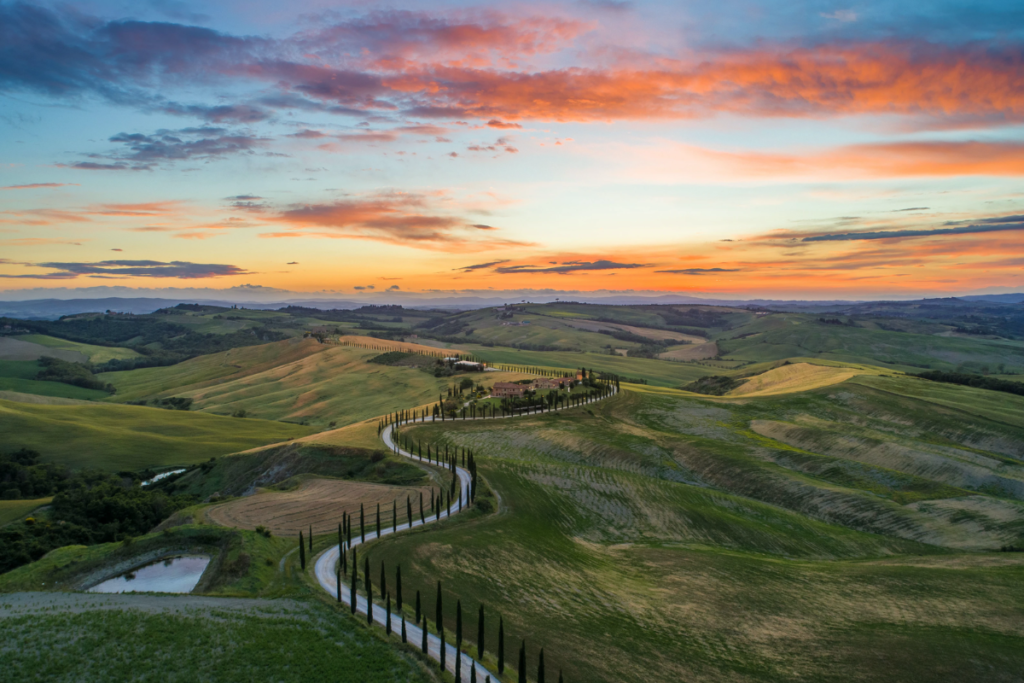 Slow living in Tuscany
One word. Truffles.
Autumn marks the height of truffle season in Tuscany and what better reason to explore its golden-hued countryside than to hunt for these luxuriant, richly-flavoured seasonal delights. This season lends itself to slow travel, you'll spend languid days cycling through medieval villages and take in the kaleidoscope of autumnal colours that decorate the landscape and eat your way around charming food markets. A week-long escape gives plenty of time to add a stay on the coast too, so you can sip local vino on the deck of one of our favourite beachside retreats without a care in the world. If all you're seeking this autumn is time to slow down and reconnect, this trip is for you.
Ease yourself into the slow lane with a Tuscan retreat.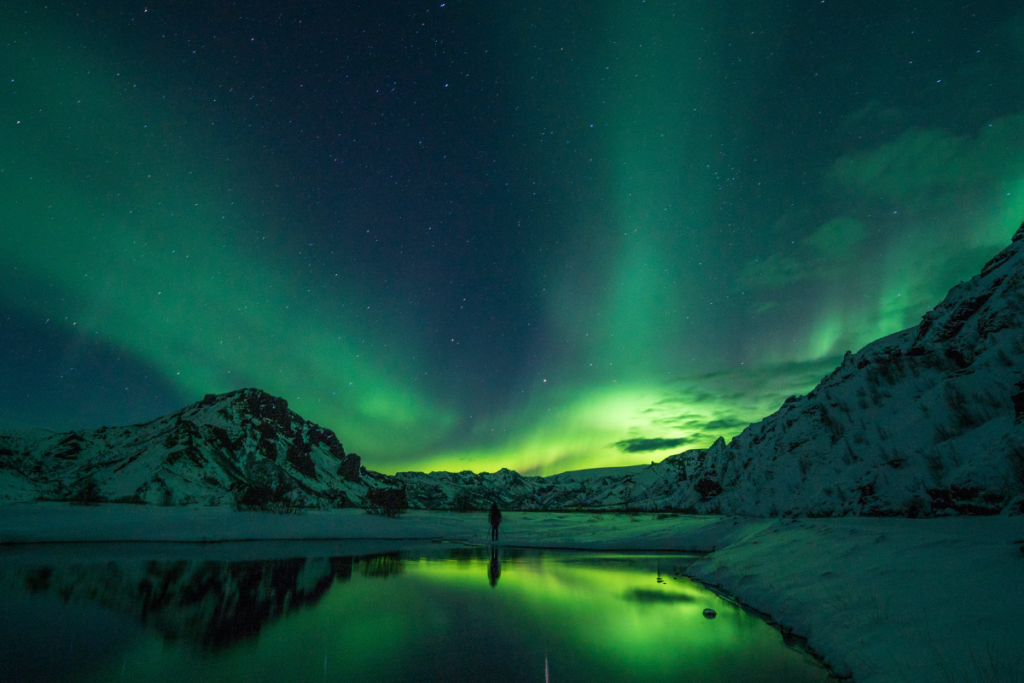 Embrace the chill in Iceland
As we move deeper into autumn, the time comes for the ethereal Northern Lights to dress the skies above lucky regions in the Northern Hemisphere. Iceland is one of those countries, and November through to the mid-winter months are some of the best times to chase the iconic Aurora. Beyond this, travelling to Iceland in autumn combines the best of its summer and winter experiences and in just one week you can explore all at your own pace, from the trendy capital of Reykjavik to the gushing geysers and roaring waterfalls of the Golden Circle, before soaking in the healing geothermal waters of the Blue Lagoon. This is a country of stark contrasts, encouraging travellers to take a less travelled path and discover its wonders through the eyes of the locals.
Head on a self-driving adventure in Iceland.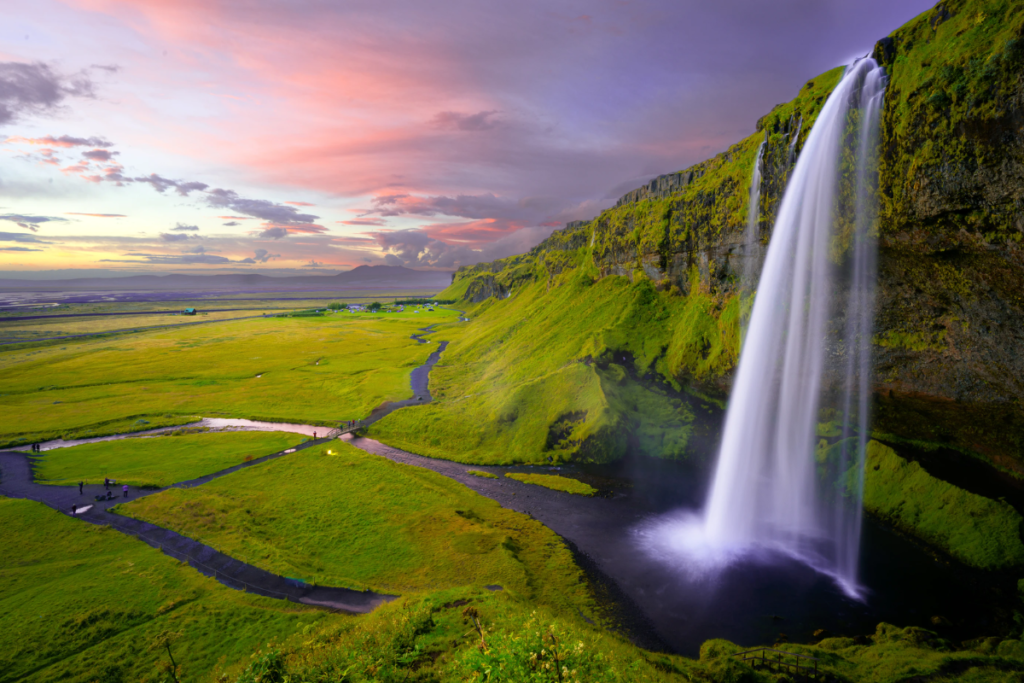 Feeling inspired? Hit the 'Design Your Trip' button on our itinerary pages to start piecing together your dream escape. Need some guidance or fancy chatting it through? We're only an email or call away.