Q&A with Molly Van Amerongen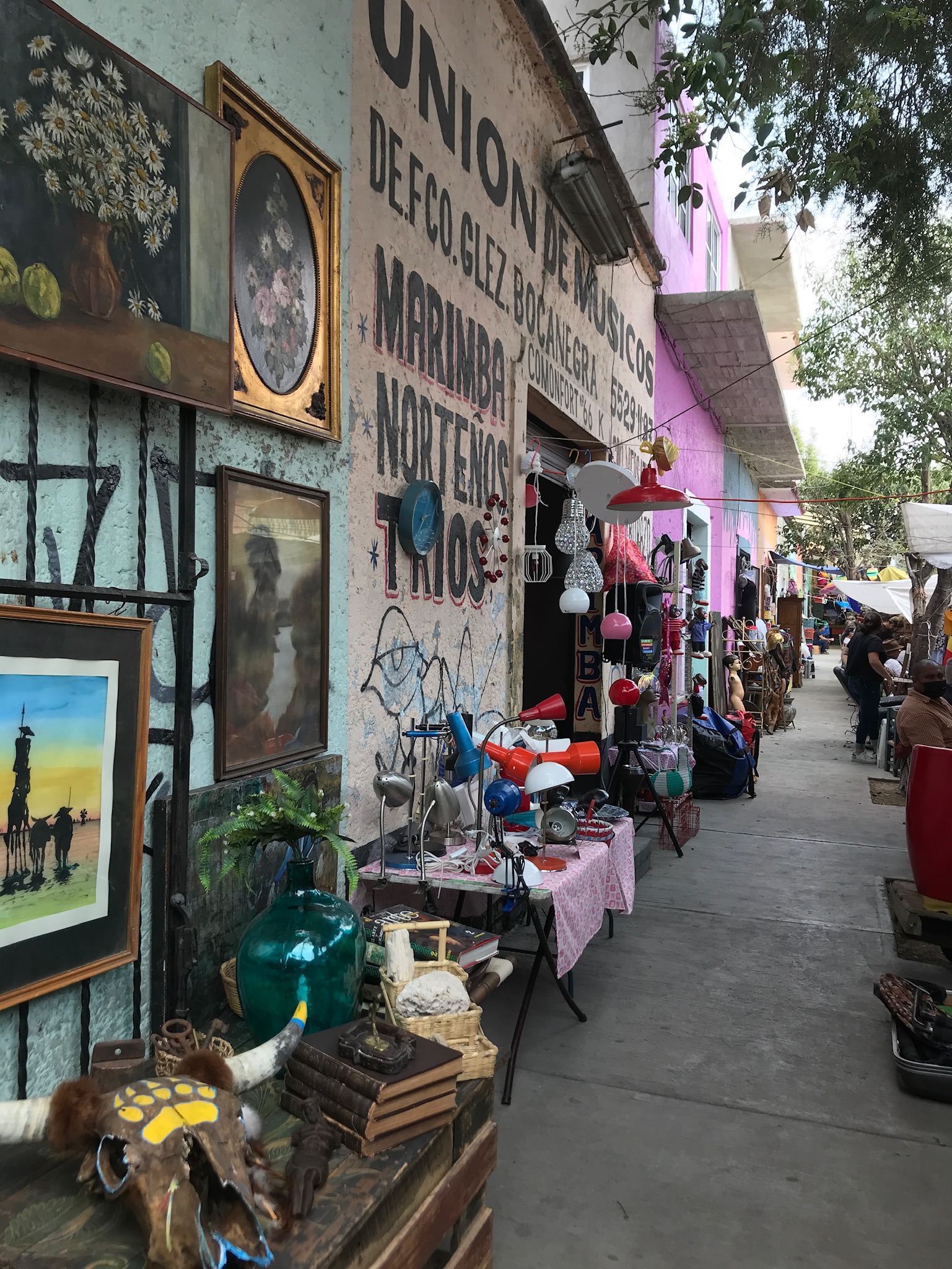 On Travel, Art and Mezcal Margaritas
Molly Van Amerongen headed on an artsy trip to Mexico City earlier this year, where she stayed at the super-stylish Nima Local House. We caught up with her to find out all about her trip, her top tips for drinks in the city and where her passion for art comes from.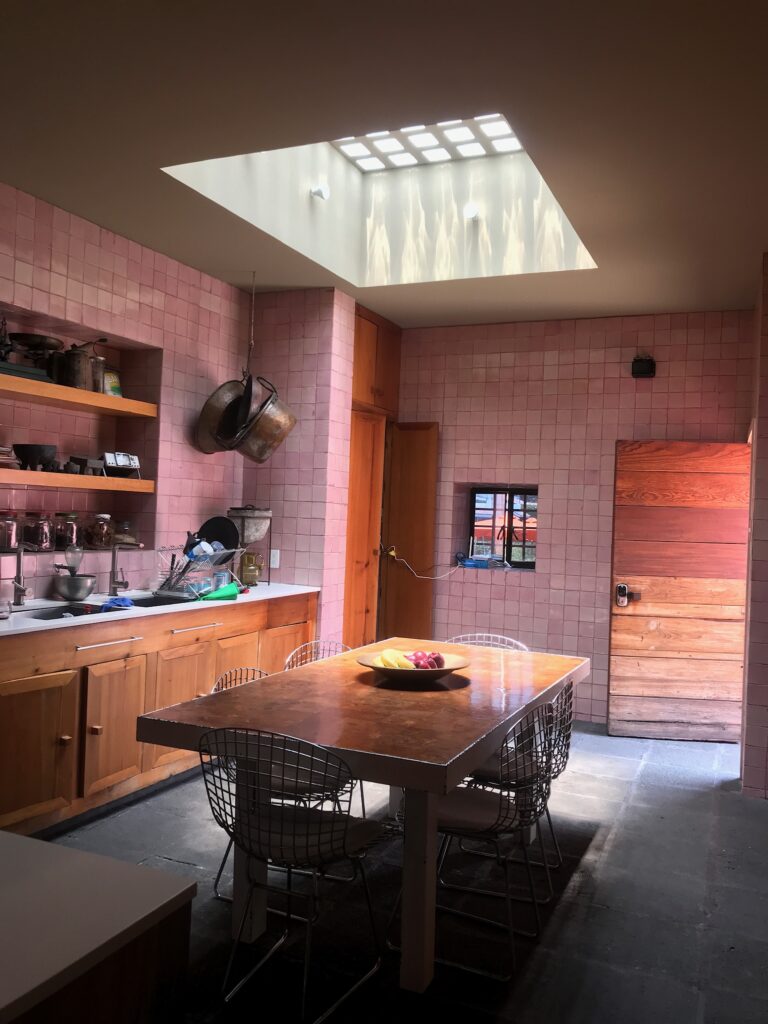 First up, let's introduce anyone who isn't familiar with your incredible artwork – where are you from and what do you do? 
I am a London-based Artist working predominantly in painting and collage. I also work in specialist painting for interiors and sets and plan on launching a painted furniture business in 2022.
What is your first art-related memory? 
My mother has been at various times a graphic designer and is extremely creative. I have early memories of her sitting at the kitchen table, making my sister and I elaborate fancy dress costumes for birthday parties. She would spend hours creating the most marvellous outfits. We grew up in rural Ireland and she used to run children's art camps in the summer which were completely wonderful. We would have art and craft classes along with drama and music. We used to make things like wire chandeliers and sequin papier-mâché shoes. The memories are still so vivid. She has definitely been a huge influence on why I am making art today.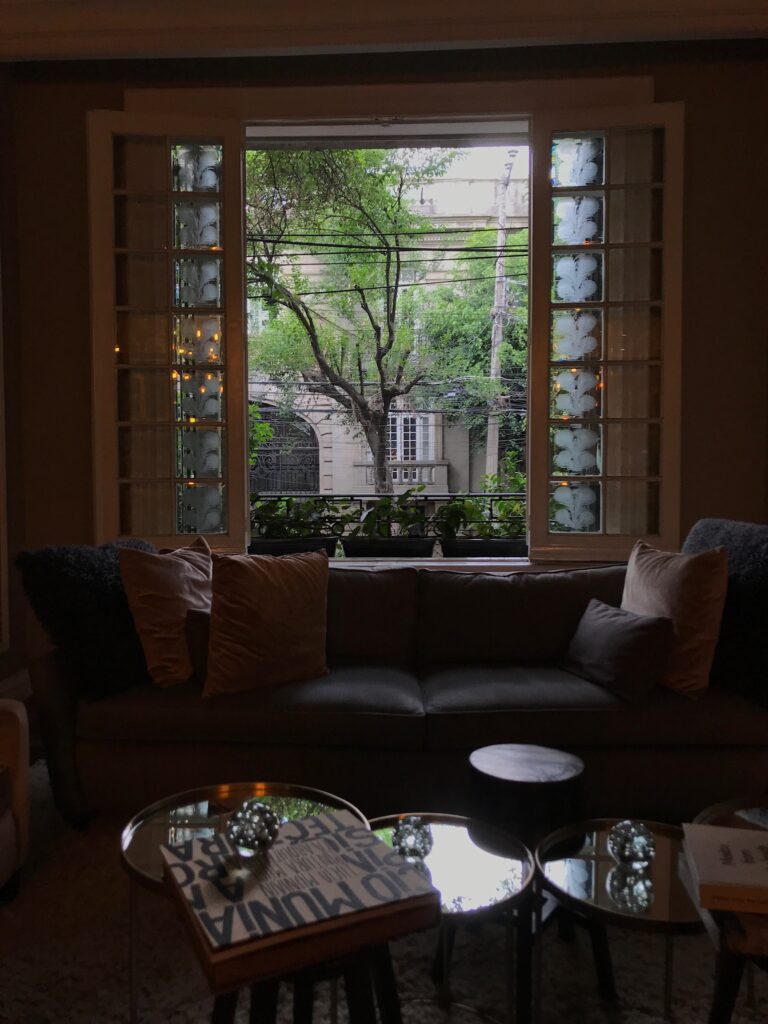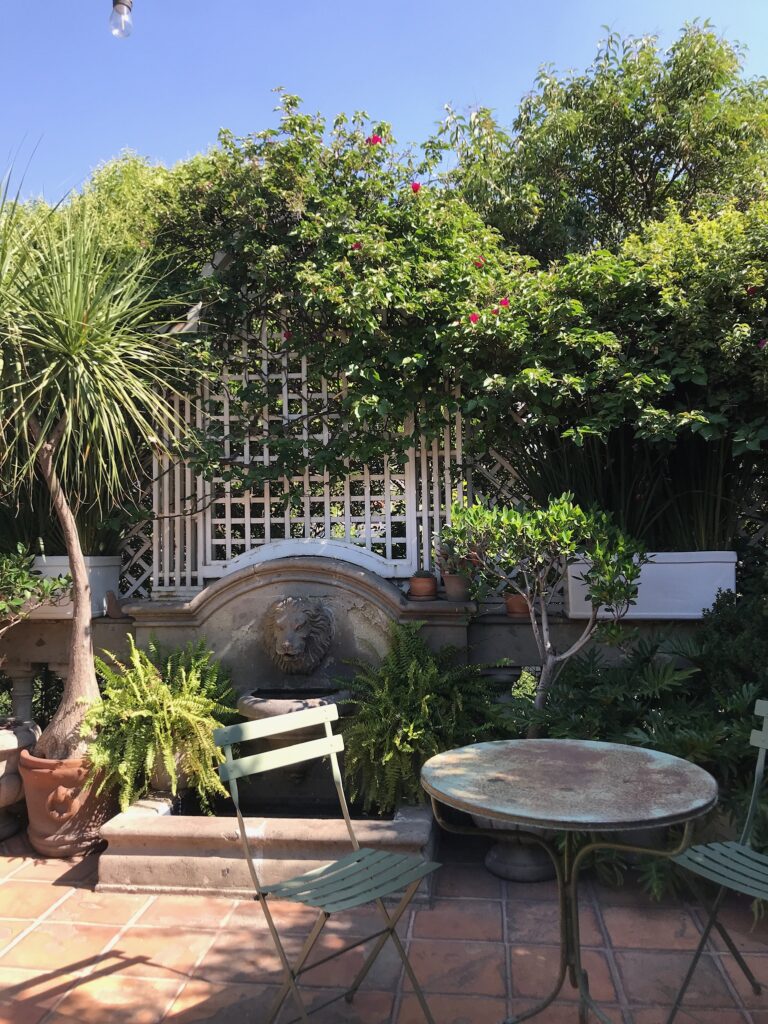 Where does your inspiration come from?
It comes from a mixture of memory of places and imagination. And of course colour. 
 Do you travel for the purpose of inspiration?
Yes – I think it is really important for my work. As a country, Mexico is so visually intense, so stimulating and wild. I have already spent a lot of time in India, and I think it's a good idea to replenish my sight every so often, to cleanse the doors of perception, which London (like any sophisticated European city) tends to close rather than open.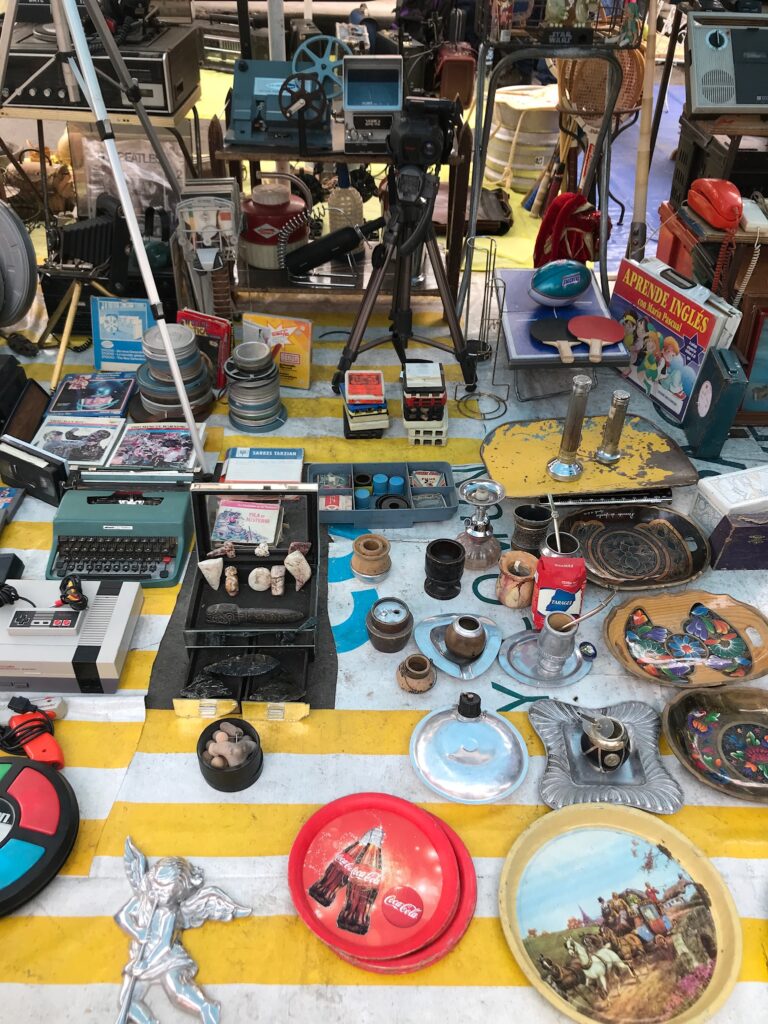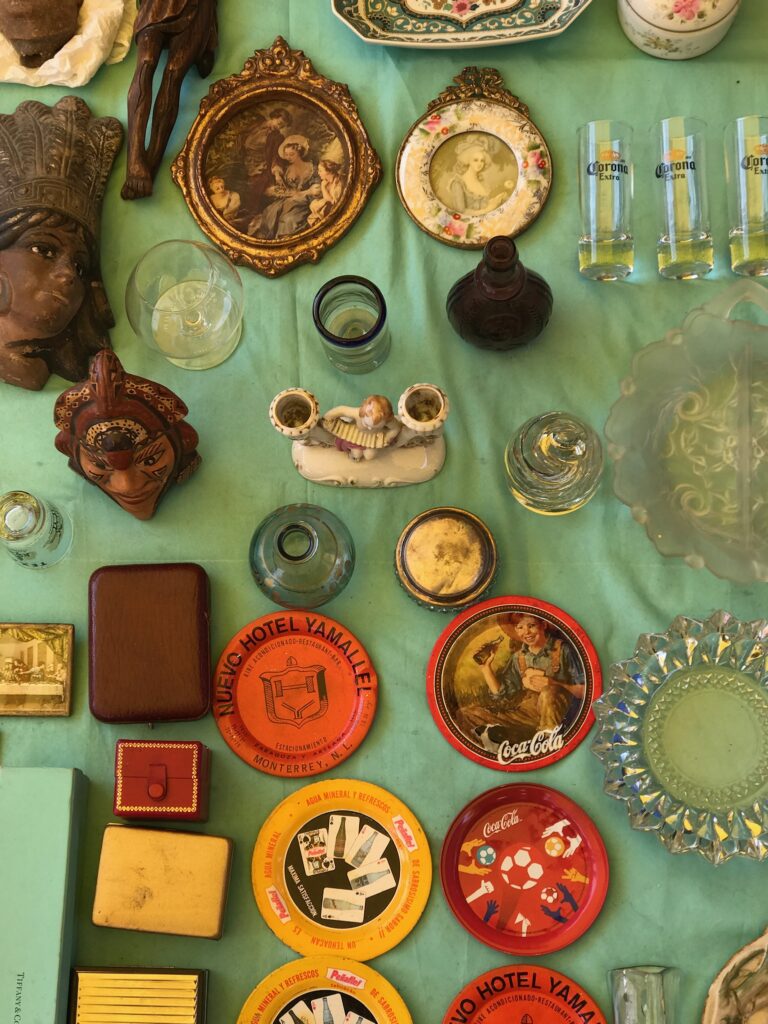 You travelled to Mexico City with us earlier this year and stayed at Nima Local House, how was it? Tell us all!
I absolutely adore Mexico City and have spent some time there over the past few years. It's such a vibrant, electric city brimming with culture and weirdness… Nima Local was really great – it felt like staying in someone's house. It's right in the centre of Roma Norte on Colima which is such a fun, lively area. o What were the highlights from your trip? We went when Zona Maco was on, which is such a fun time in the city. It's a big art fair (almost like a frieze) There are lots of great shows and parties to go to. We also spent a chunk of time in Oaxaca which I love so much.
What was your favourite meal and where was it?
I know it's an obvious one but those tuna tostadas at Contramar are ultimate.
Any top tips or must-visit spots that our followers should know about?
I love going to the old markets and exploring the historic centre. It is so HUGE and has some of the most insane architecture. There are so many great places to eat and drink, and some of the most delicious food I've ever had has been in Mexico City. So just explore and eat and drink yourself into a taco coma.
Quickfire Q&A 
If you could only go to one destination for the rest of your life, where would it be? God, probably Mexico.
Favourite international cuisine? Italian / Mediterranean 
Favourite holiday drink? Mezcal margarita 
A song that gets you in the holiday mood Casanova (Bryan Ferry)
Your next bucket-list destination Japan – gaggin' for it 
One piece of travel advice … Don't over plan??
Molly's Mini-Guide to Mexico City 
Where to … ? 
Stay Somewhere in Roma Norte. It's my favourite area.
Eat So many incredible restaurants! Hugo is new and very delicious – in Condesa. ;
Drink El Faena (an old cantina in Centro) or Barba Azul (an amazing old salsa club in Doctores)
Shop La Laguinilla (the old part) every Sunday. It's a brilliant antique and vintage market.
Sight–See Museo Nacional de Antropología is amazing! So are the pyramids. I highly recommend going to see as much Luis Barragan architecture as you can squeeze in. The stables are wonderful.
Check out our Mexico collection, from beachside hangouts to inner city oasis' there's a hotel match here for every traveller. Which is your favourite?