Why We Love Namibia…
If you're on the hunt for a destination with some epic landscapes, incredible wildlife and fewer crowds – Namibia is perfect for escaping it all and immersing yourself in nature.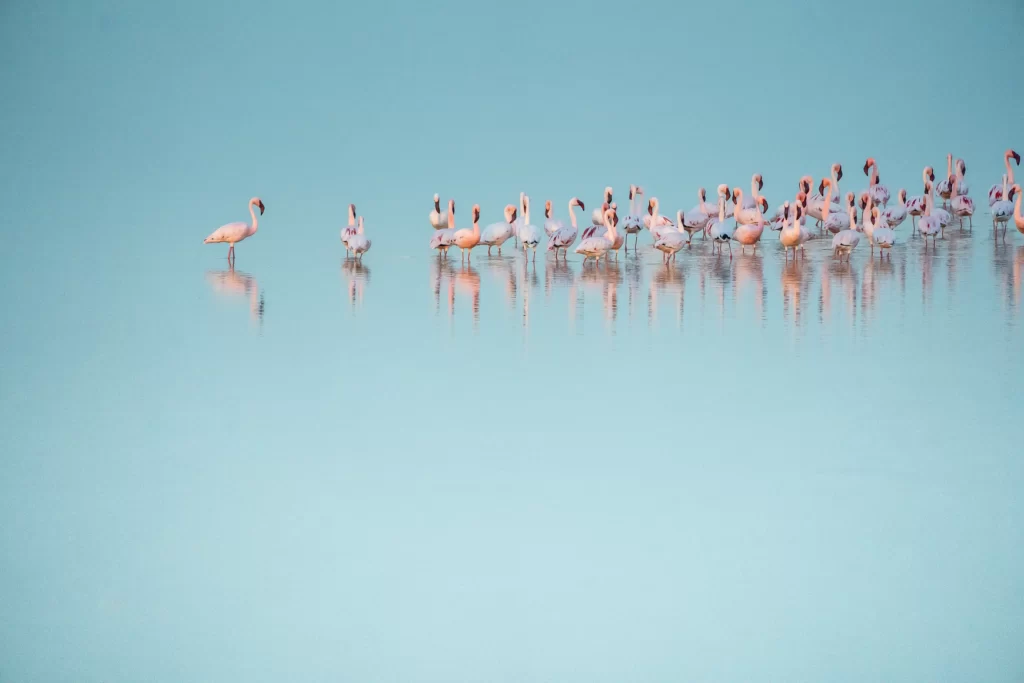 Entry Requirements
Visas
If you are a British or American passport holder your passport should be valid for a minimum period of 6 months from the date of entry into Namibia and have at least one completely blank page for Namibian immigration to use.
British nationals can enter Namibia for a holiday or private visit of up to 90 days without a visa. Before leaving the immigration desk in the airport arrivals hall, check that you have been given permission to stay in Namibia for the duration of your intended visit up to the maximum allowable of 90 days and that you have been given a correctly dated entry stamp by Namibian Immigration officials, as this will be checked on departure. 
Children, under the age of 18 years, who are travelling into or through Botswana must provide a certified copy of their full unabridged birth certificate as well as a valid passport (an abridged (short) birth certificate won't be accepted).
Please check out your local travel advice and let us know if you're travelling from a different territory.
Covid-19 Rules
Please see the British Government information here.
You do not need to show a vaccination card or certificate to enter Namibia.
Returning to England
Please check the Government guidance if you are entering/returning to a different country, and do get in touch with our concierge team with any questions.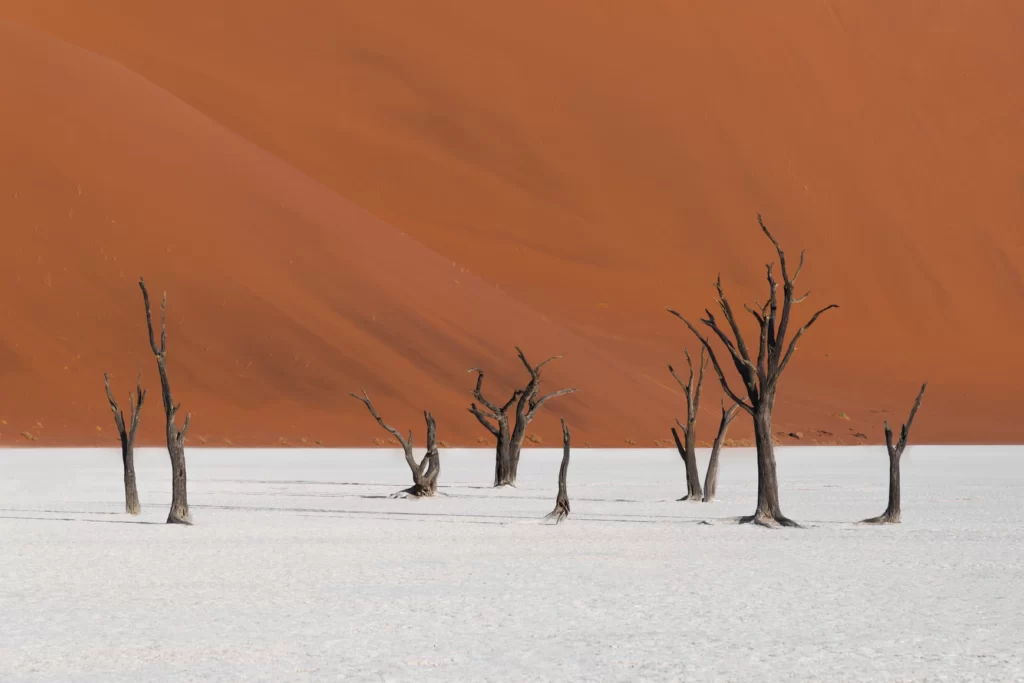 Transfers & Car Hire
We're able to arrange your transfers for you, just let us know your flight number, and we'll plan the route and let you know the cost! For multi-stop trips, we can also arrange your transfers between hotels/regions.
You might have a couple of stops at different airstrips before yours. Schedules are announced on the day and our local partners will inform you of this information and timings locally.
Car hire is popular in Namibia. If it is something you are doing or considering, we advise ensuring each driver carries their full licence with them at all times. You will often be required to place a refundable deposit and provide the car hire with a credit card. We will provide you with accurate directions and advice on how to get between camps, you can also request to have a GPS in the car.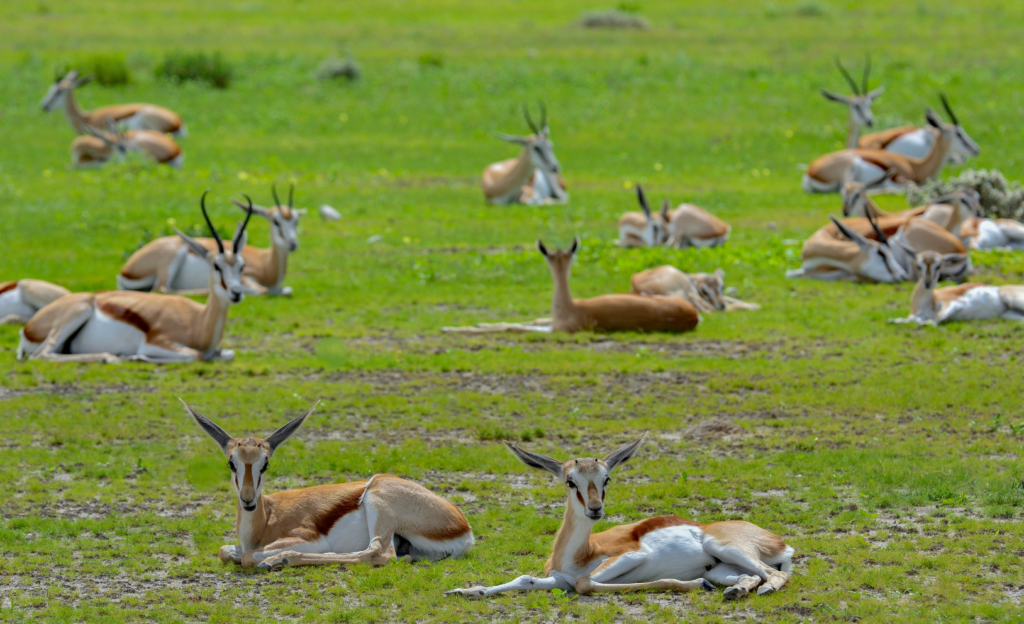 Baggage Allowance
Across Sub-Saharan Africa, there are specific baggage allowances for each country and sometimes even different airlines. Don't worry, we're on hand to make your packing as easy as possible.
See below for Namibia's baggage allowances.
Airline: Wilderness Air
Type: Light aircraft
Weight allowance: 20kg (soft-sided) – total weight including hand luggage
Dimensions: 25cm x 30cm x 62cm
What is a soft-sided bag? The aircraft require light bags as they are small planes, we recommend duffel bags like this one from our friends at Stubble & Co.
Packing Tips
Please see our What to Pack on Safari blog for our top packing tips for your safari adventure.
– We strongly recommend that you carry overnight essentials and any prescribed medication in your hand luggage on international flights, particularly if connecting to an onward destination.
– Most lodges and camps will offer laundry services, with a 24hr turnaround but it's worth noting that almost all do not do women's underwear due to cultural reasons.
Climate
Whilst you can visit Namibia year-round, the dry season runs from July to October – which is also the best time for wildlife viewing, making it peak travel season.
Laws and Customs
Please read the local laws and customs on the Gov.UK website here
Plug Type
You'll find plug types D and M in Tanzania. Plug type D has three round pins in a triangular pattern and plug type M features three round pins.
Currency
You can use both the Namibian Dollar and the South African Rand in Namibia.
Tipping/Gratuities on Safari
We recommend travelling with USD in cash. For a couple, the guideline is $25 per day for your guide and the same again for the combined lodge staff – so around $50 per day total. The camp manager is always on hand on the ground if you have any questions.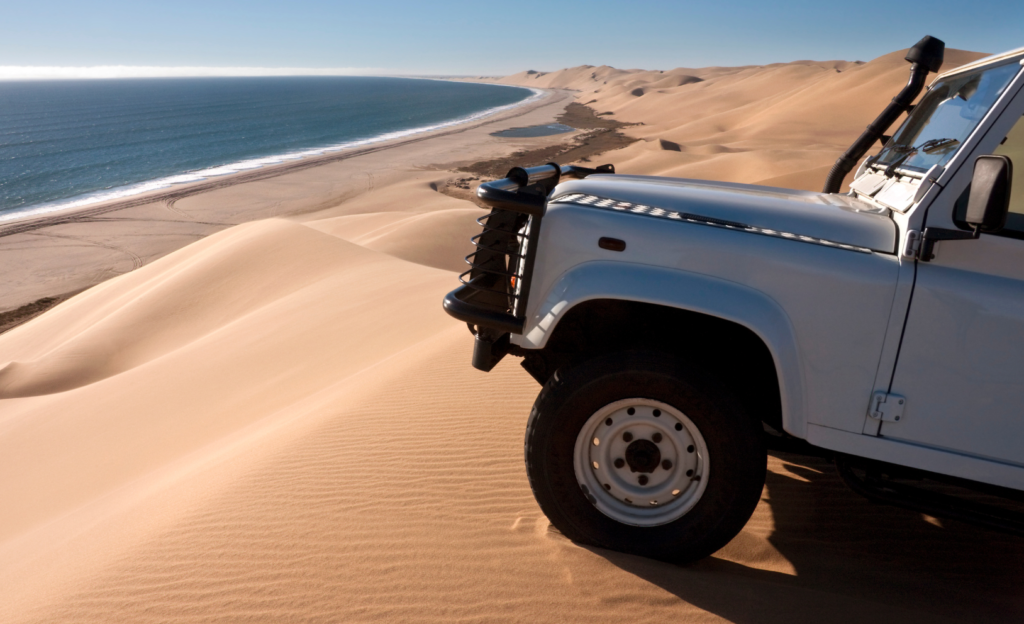 Vaccinations
We aren't certified to give medical advice so always recommend you consult your doctor or a travel doctor, as they will know which vaccinations you have had already and any additional ones necessary for your trip. You can also take a look here for travel vaccination information and advice on bringing medication into the country.
It's worth noting that Yellow Fever Vaccinations are mandatory when coming from a country which has a risk of yellow fever transmission. More information on this can be found on the above link.
Flights & Time Zone
The average direct flight time from London, the UK to Namibia takes around 10 hours 20 mins.
Namibia's time zone is GMT + 2. 
Language
English, Portuguese and Afrikaans are widely spoken in Namibia.
Food
With traditional, German and South African cuisine influencing their dishes, there are lots of cuisines (and a lot of meat-based dishes) to be sampled during your time there.