An Insider's Guide to Lisbon by Lucy Pierce
With the news of Portugal getting the green light for travel from the UK, we asked Lucy Pierce, friend, freelancer, and Lisbon fanatic, to give us her best insider tips for one of our favourite cities in Europe, Lisbon. 
Named by the Roman's as the city of seven hills, there are countless stunning viewpoints across the city and the Tagus river. If you choose to get to know the city by foot, take some comfortable shoes or trainers, and when your legs get weary you can always jump on one of the iconic yellow trams that snake up and down the city's hills.
Known by many as a fantastic city break spot – home of the pastel de nata and gorgeous tiled houses – it is in fact the oldest city in Western Europe and where the Portuguese explorer Vasco de Gama set sail from. Discover our favourite neighbourhoods in Lisbon here.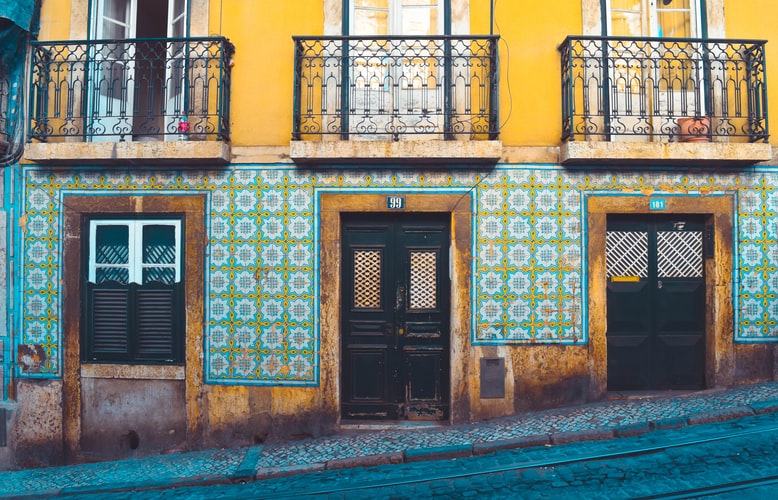 Alfama
This centrally-located historic neighbourhood is one of the oldest settlements in Europe and has some of the finest views across the Tagus. It's name is actually derived from the Arabic word "Al-hamma", meaning baths or fountains, which dates back to the Moorish times.
Thankfully Alfama was largely unaffected from the Great Lisbon earthquake, and you can wander the winding stone streets that have cute restaurants and artisan shops at every turn. Pop into the Fado Museum to uncover the local music and how it became a cultural treasure, followed by the Lisbon Cathedral and the Castle of St George. Don't miss the views from the top of the 11th-century bastiments that look over all the rust-coloured rooftops below.
An area of understated charm, admire the vast and vibrant azulejos – Portugues tilework – and listen to the waft of fado through the narrow streets. For dinner, head to O Baiuca or Boi Cavalo, which is run by renowned Portuguest chef Hugo Brito.
Where to stay?
Tom recently returned from the Santiago de Alfama, a gorgeous family-run boutique hotel where he was very well looked after. Each of the 19 rooms are uniquely decorated with eclectic artwork and luxurious beds and bathrooms. Café Audrey spills out onto a cobbled street and is dubbed one of the best brunches in the city, while the adjoining bar and restaurant are equally illustrious for a jug of Sangria or a bottle of Portuguese wine at sunset.
Another fantastic option is the glamorous Memmo Alfama with its sleek terrace and rooftop pool looking across at Lisbon Cathedral and St George Castle. As soon as you enter, you'll see 'make yourself at home' emblazoned across the reception wall. Made up of 42 chic en suite rooms, don't miss the Memmo's wine bar. It's well worth a visit.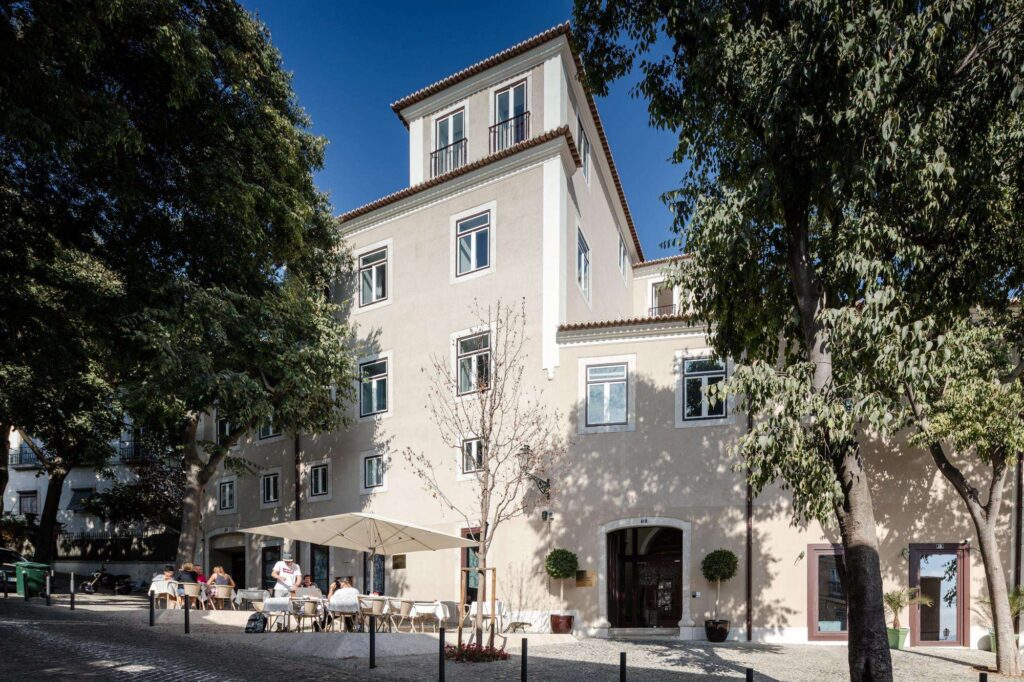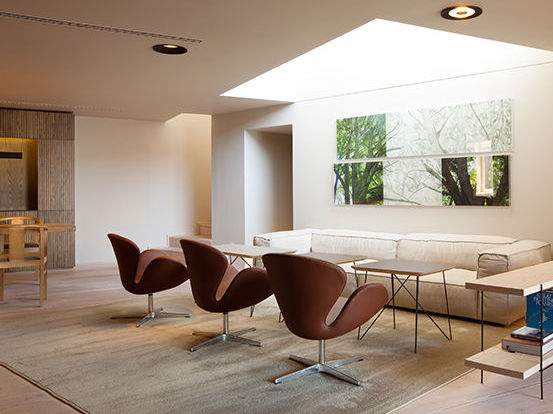 Bairro Alto
Quiet in the morning and bustling in the evening, Bairro Alto is a neighbourhood of contrasts. Ancient palaces sit side by side small family businesses, gastronomic restaurants next to unassuming tascas, and narrow cobbled streets that meet wider boulevards. As you walk around you'll see street art in a variety of forms, from more inconspicuous black stencils to enormous murals that are done by Portuguese and international artists. And, of course, do indulge in some creamy and crispy pastéis de nata – creamy custard tarts – at Manteigaria.
Bairro Alto is right in the centre of the city, so you can easily get around and there are some fantastic restaurants around the corner, including Lapo, DesNorte and Silk Club. For an evening of traditional fado music, head to Café Luso – one of Lisbon's oldest – Tasca do Chico or O Faia. A quick nightcap at Ginjinha das Gaveas for a ginjinha 'con ginja', which is a shot of the Portuguese cherry liqueur topped with a cherry.
Where to stay?
A beautifully renovated 18th-century palace, The Lumiares is in the beating heart of the lively Barrio Alto district. Up top there is a roof terrace with a bar and restaurant led by chef Miguel Castro e Silva. Down below there is a smart spa and stylish rooms with French windows, wooden shutters and inviting beds.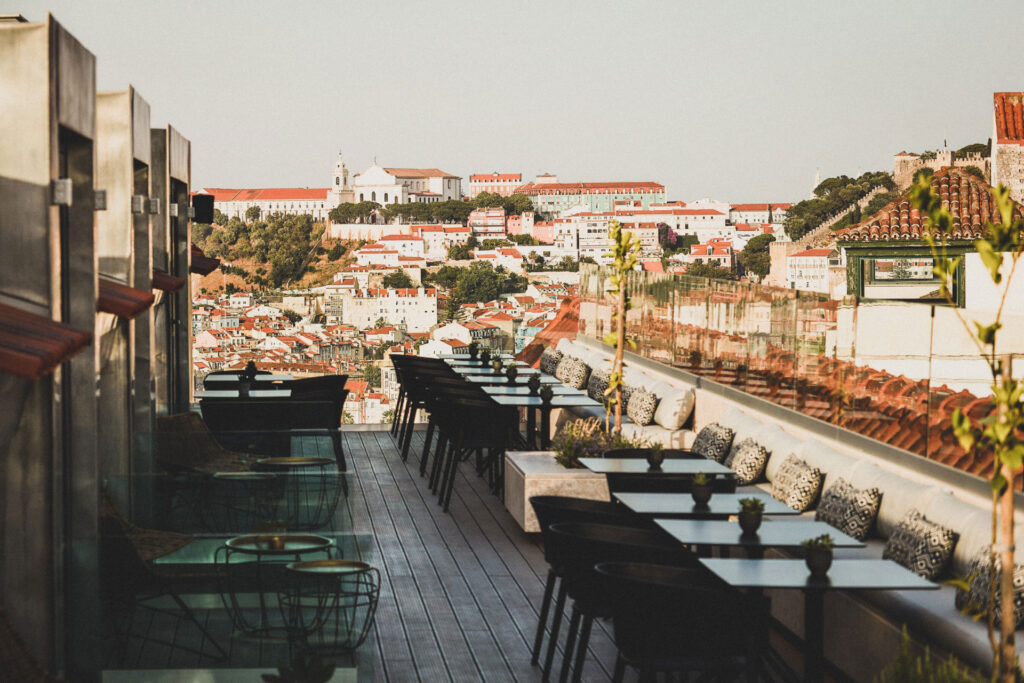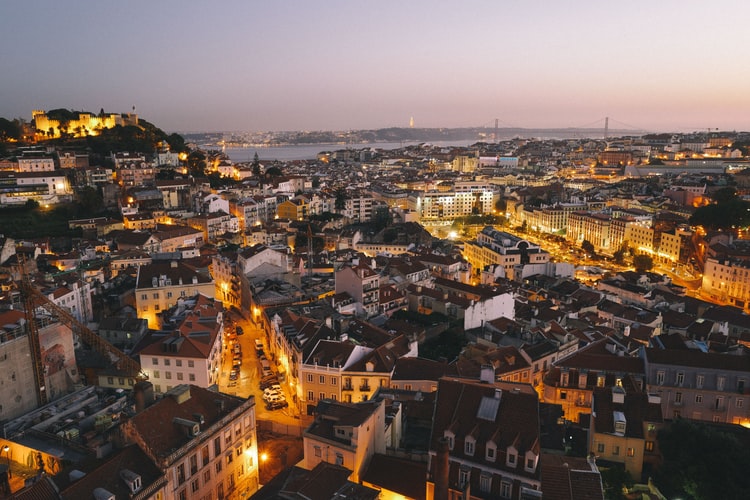 Principe Real
North of Barrio Alto, Rua Dom Pedro V draws the line between the two neighbourhoods. Check out the animals and anthropology at the National Museum of Natural History and Science, or head to the shops in the 19th-century Arabian Palace at Embaixada that showcases Portuguese art and design.
Surrounding Lisbon's Botanical Garden and the Principe Real Garden, life feels a lot slower here. Locals are often found reading books, playing dominoes or shopping at Saturday's farmers market. Dom Pedro does get a little livelier in the evenings as it has a selection of great restaurants and bars, including A Cevicheria, Tapisco and Lost In.
Where to stay?
Little-know, The Vintage is a quirky little place with aesthetically pleasing interiors. The hotel has a glorious rooftop, a fun coffee bar and restaurant – we recommend the roasted octopus with potatoes and turnip greens! There is also a spa, a gym and a tropical terrace with plenty of plants.
Chic and sleek, the Memmo Principe Real is minimalist and modern. The rooftop has a slim pool and has panoramic views across the Tagus. Rooms are sumptuous with a colonial cocktail awaiting you and a Bang & Olufsen tv – we'd recommend a room with an outdoor terrace! Chef Vasco Lello will not disappoint with flavours discovered by Portuguese navigators and colonies, all perfectly paired with the best Portuguese grapes.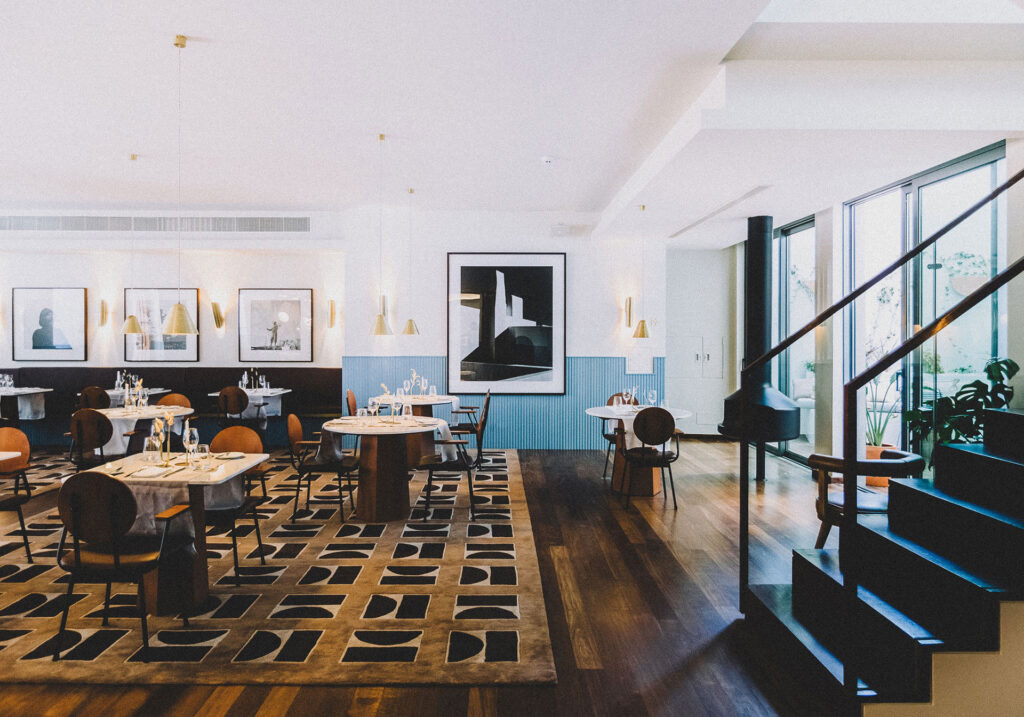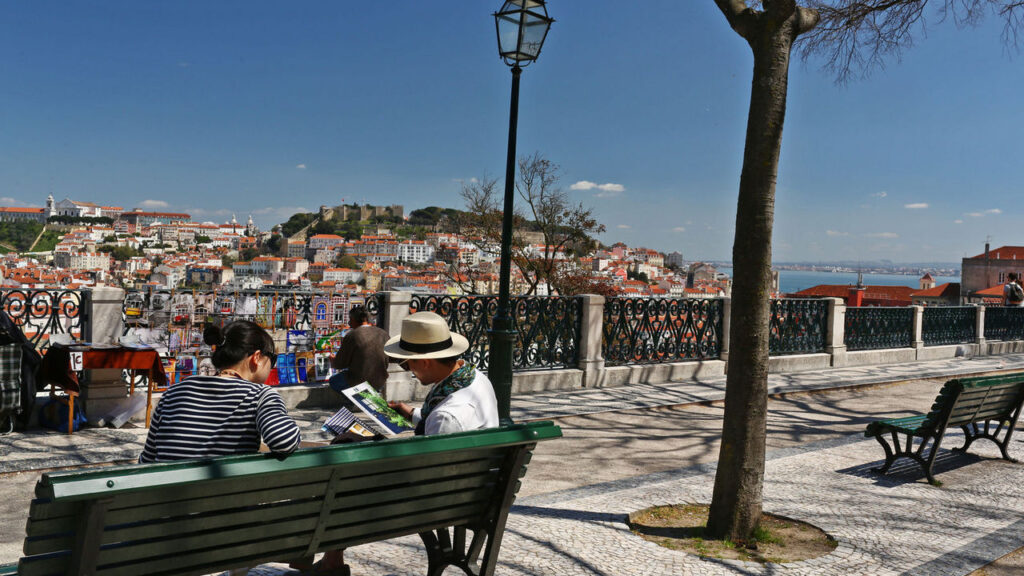 Baixa-Chiado
Wide avenues, tiled walls, ornate theatres and grand squares are just a few of the aspects in Baixa-Chiado that ooze grandeur and neoclassicism. From the main square Praça do Comércio, amble up the hill to the Miradouro de Santa Luzia with its blue and white azulejo tiles and bougainvillea. If you're intrigued by the tiles, head to Fabrica Sant'anna to learn about the history of Portugal's famed hand-painted tiles.
The ruins of the colossal Carmo Convent are a must, it's a stark memory of the 1755 earthquake that shook Lisbon in more ways than one, leaving devastation everywhere. Surviving the shake is one of the oldest opera houses in Europe, the Sao Carlos Opera House hosts symphonic concerts and chamber music.
Oenophiles should try a tasting at By the Wine, or a perfectly paired meal at the two Michelin-star restaurant Belcanto. Or, if you can't choose where to dine, you can take your pick from four restaurants by the acclaimed chef José Avillez at his high-concept food venue Bairro do Avillez. Still hungry? Grab a pastel de nata at the historic bakery, Pastelaria Benard.
Where to stay?
Centrally located, Hotel do Chiado is just around the corner from Rossio Square. With a rooftop terrace where you will find the Entretanto bar, drinks are enjoyed while admiring the St. George Castle and the Tagus. Rooms are minimalist and smart, and most come with a balcony so you can enjoy the warm summer evenings.
Lisbon is a fantastic city break option with plenty to offer, we've barely even scratched the surface! You can also organise day trips to the incredible palaces in Sintra or try your hand at surfing in Cascais. Other notable areas we highly recommend are Belem and the quirky Lx Factory, a community of artisan shops and restaurants. At nemo, we can book any of the hotels and restaurants mentioned, as well as offer any advice about your trip to Lisbon.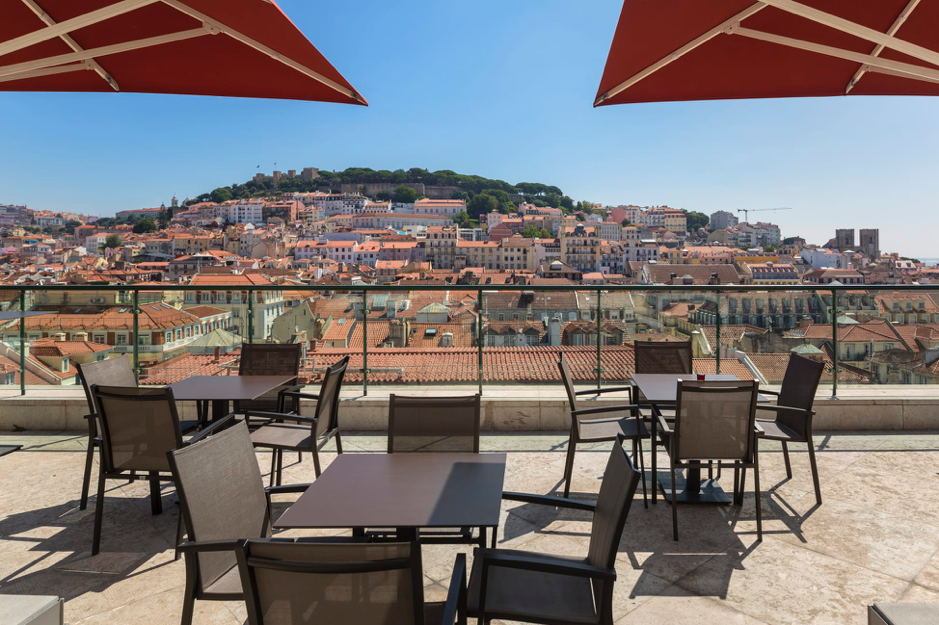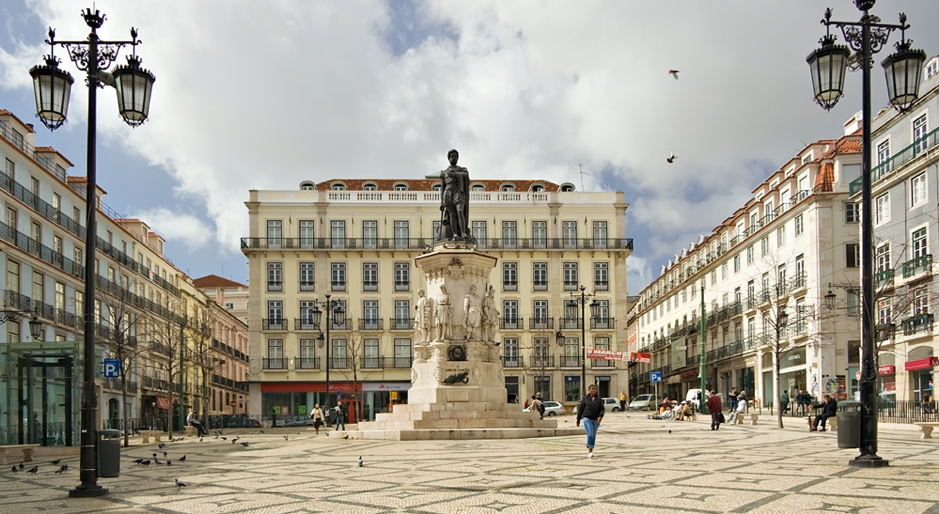 Santos
After a grad regeneration project in 2005, what was once a little-known waterside district is now a trendy, artistic hub. Santos has drawn in many popular artists and architects, who have set themselves up in a hip community of indie-cafes, rambling antique shops and glossy boutiques. Stately 18th-century mansions have been sensitively restored and re-established as luxury hotels and serviced apartments and old warehouses are now contemporary creative hubs.
Immerse yourself in Santos' eclecticism and spend a morning wandering around LX Factory, a sprawling 19th century warehouse now home to funky restaurants, cool pop-up boutiques and artist work spaces. Later, dine at Restaurant Kais a former electricity warehouse housing a contemporary Portuguese restaurant with an incredible, innovative seafood menu and a jazz band to provide a mellow ambience. Then head off into the night and bop to hip hop and R&B tunes at Art Bar, home to Lisbon's impeccably dressed, bohemian youth and saúde-worthy drinks that won't break the bank.
Where to stay?
Located in the heart of Santos, Herminage Castelo Casa Chafariz is a collection of 5 serviced apartments with rich, traditional decor and sleek 21st century mod-cons. Located right next to the famous Chafariz da Esperança, this is the perfect spot from which to explore Santos and get to know its illustrious past.