Where to Eat and What to Do in Paternoster
Welcome to our inside guide to Paternoster, South Africa – a quaint fishing village bursting with coastal charm, natural beauty, and culinary delights you'll remember long after you leave. Our Africa Travel Expert Laura has recently returned with a fresh collection of hand-picked recommendations that we've compiled into this handy guide. So, whether you're a first-time visitor or a seasoned traveller, our Paternoster guide has everything you need to know to make your trip unforgettable.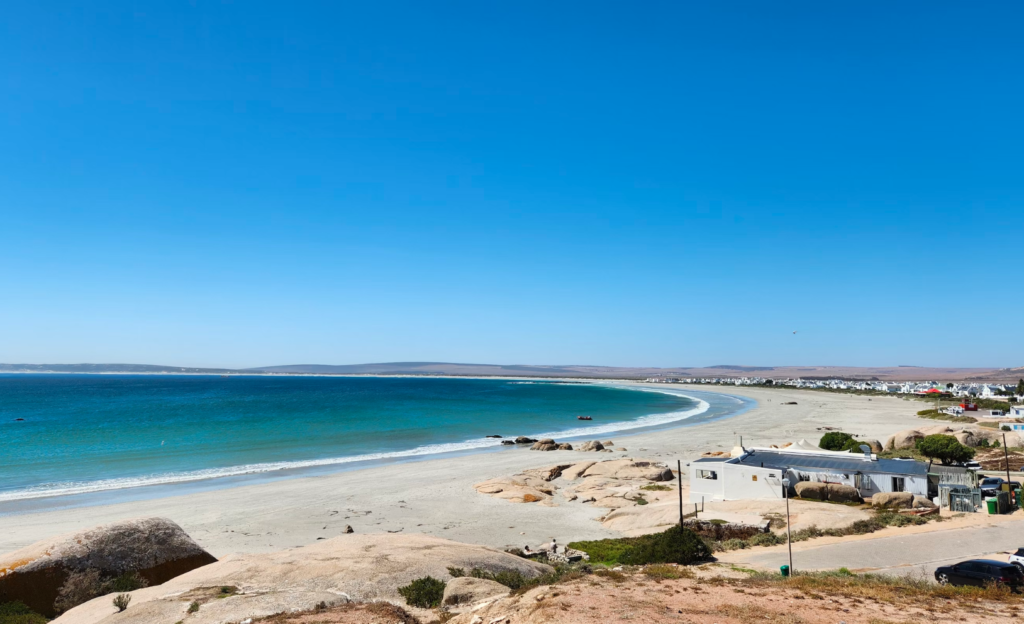 What to do…
1. Explore Paternoster Beach: Stroll past the colourfully painted boats that line the shore, take a (chilly!) dip in the sea and check out the Columbine Lighthouse (open for tours from Mon-Fri, it's the first visible lighthouse to ships from Europe rounding Africa.)
2. Visit Langebaan: The go-to spot for watersports enthusiasts with kite and windsurfing on offer through our friends at Cape Sports… Make sure you check out the Die Strandloper Restaurant whilst you're at it, our favourite place to refuel after a day of water-based adventure. 
3. Road Trip Pit Stop: Visit the much-loved Rosemead Bakery Café en route to or from Paternoster (it's approximately 1 hour away). Their Almond escargot with rum syrup is next-level!
4. Paternoster Horse Trails: For those film-worthy, wind-in-your-hair moments cantering along the windswept shore, or a gentle walk past whitewashed fishermen's cottages and the sea… These horseriding experiences can be tailored to all levels of experience. *
*All experiences marked with an asterisk can be booked through nemo, all others can be enjoyed independently.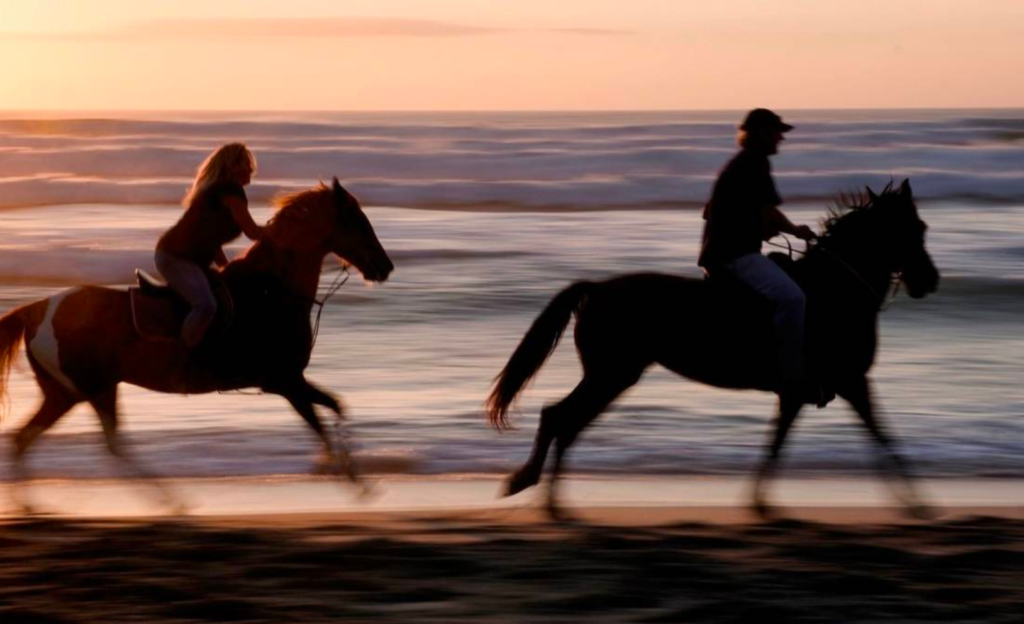 What to do… Strandloper
Horseriding: An all round lovely, relaxing experience, the horses have beautiful temperaments and the activity can be tailored for all experience levels. You'll ride for around an hour, but it can be longer if you fancy heading further off the beaten track! *
Beach Picnic: This is the ultimate long, lazy lunch and is best arranged for late afternoon and into the early evening. *
Quad Biking Tour: This experience takes a slow, relaxed approach as you head out for a leisurely day with guide Dion, a lovely character, to learn about the history of Paternoster, its wildlife, flora and fauna. Fun and fact-filled, it's a great leisurely day out. *
National Geographic Photography: Venture into the Wilderness Reserve (about 30 minutes away) with a professional Nat Geo photographer. Once amidst the wilderness, your guide will show you how to capture incredible shots of the wildlife using just your phone. A really unique experience, definitely not just one for the wildlife nuts! *
*All experiences marked with an asterisk can be booked through nemo if you're staying at Strandloper, all others can be enjoyed independently.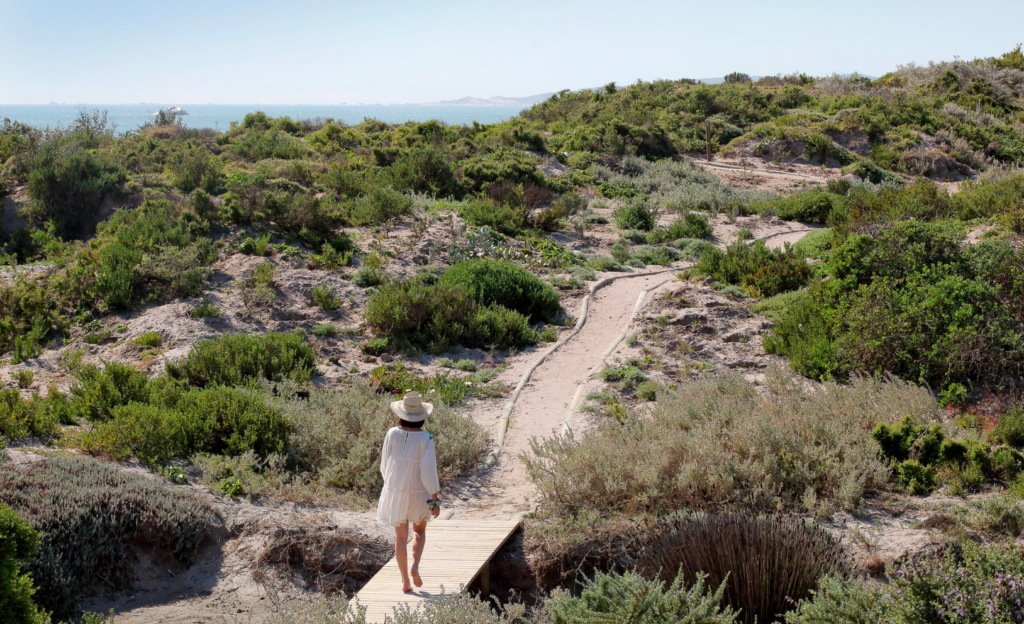 Where to eat… Lunch
1. De Seekat: From crayfish skewers to samosa snack plates, De Seekat is home to an incredible sushi chef and offers a wide-ranging menu satisfying a range of tastebuds. These flavours are partnered with cool interiors and an equally impressive waterfront location, perfect for a pre or post-lunch wander around the little shops and galleries. 
2. Gaatjie: On the shoreline of Paternoster Bay, Gaatije has a delicious seafood-focused menu (the masala prawns are incredible). Its enviable spot right next to the beach is best enjoyed by booking a table outside on the covered terrace.
3. Leeto: Strandloper's own restaurant, whose Head Chef Garth Almazan is renowned for creating inspired cuisine with a local and organic touch, served with breathtaking views of the ocean. Great for lunch or dinner, and if you're a Strandloper guest you'll be reserved a table by default, just in case. As a guest, you'll also have breakfast there or can ask for it on the terrace of your room. 
4. Wolfgat: This cave-like spot is one of the World's Top 50, and has a (worthy) price tag to match. It's one for the serious foodies and is much an experience as it is a lunchtime refuel, with foaming foods and other imaginative culinary creations. It's very hard to get a reservation here, but worth it if you can. 
5. Voorstrandt Restaurant: The most low-key of our top picks and a great go-to for honest, local, family-run fare particularly for families. It's renowned for its child-friendly nature, so expect plenty of kids, not one for a luxe honeymoon meal but great for a lunch stop by the beach. 
6. Die Strandloper: Located 30 minutes from Paternoster in Langebaan, this internationally-known restaurant serves  "a feast of seafood dishes, prepared in true West Coast style, by real West Coast people." Great energy, great food, great beachfront location. 
Best spots for dinner and a drink…
Noisy Oyster: With its playful menu and cheeky course titles, Noisy Oyster is one of our favourite go-to's for dinner. It's set away from the beach, so it doesn't have sea views but does offer a warm, relaxed, atmospheric evening vibe with a beautiful fairy-lit courtyard. Seafood is the name of the game, and we'd order the 'seafood laksa' every time. 
Paternoster Wine & Tasting Lounge: This spot was recently opened by a great couple, who source the region's best wines and showcase them alongside a creative calendar of live events and all-around good vibes. 
The Panty Bar: A locally-loved, quirky establishment and the only place really open for drinks in the late evening – great for a fun nightcap.