In Conversation with Angama Mara
Angama Mara – the people behind the name
If you had your eye on our Instagram last week, you may have felt a pang of envy as you saw Tom on his epic adventure in Kenya. During his trip, he was lucky enough to spend time at Angama Mara. It's one of the Maasai Mara's top lodges, known for its sensational fusion of luxury and traditional design, alongside that famously warm Kenyan hospitality. Over coffee one morning, Tom caught up with Azei, Angama's General Manager who is aptly nicknamed 'The Professor' thanks to his regal bearing and wonderfully sonorous voice. Read on to discover the stories behind Angama Mara, alongside its history and how they have some of the best guides in Kenya.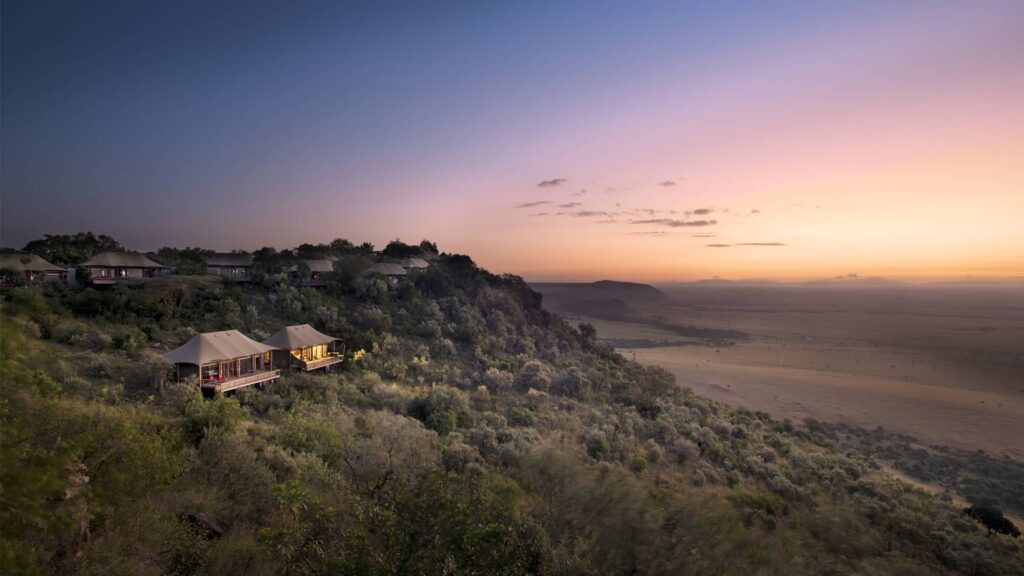 Welcome to Angama Mara
Tom: I'm very excited to be talking to you from Angama Mara in the Mara triangle and I have a very special guest with me – the GM of Angama Mara – Azei. It's great to have you and I think this is by far the most exciting backdrop I've had doing an interview. It's incredible here and you have an amazing home!
Azei: Thank you Tom, it really is amazing and we love it – we're so glad that you love it, that's the most important thing. Angama Mara is open all year-round, 24 hours a day 7 days a week and each day brings a new sighting. Incredible wildlife viewing opportunities are to be had each and every month of the year.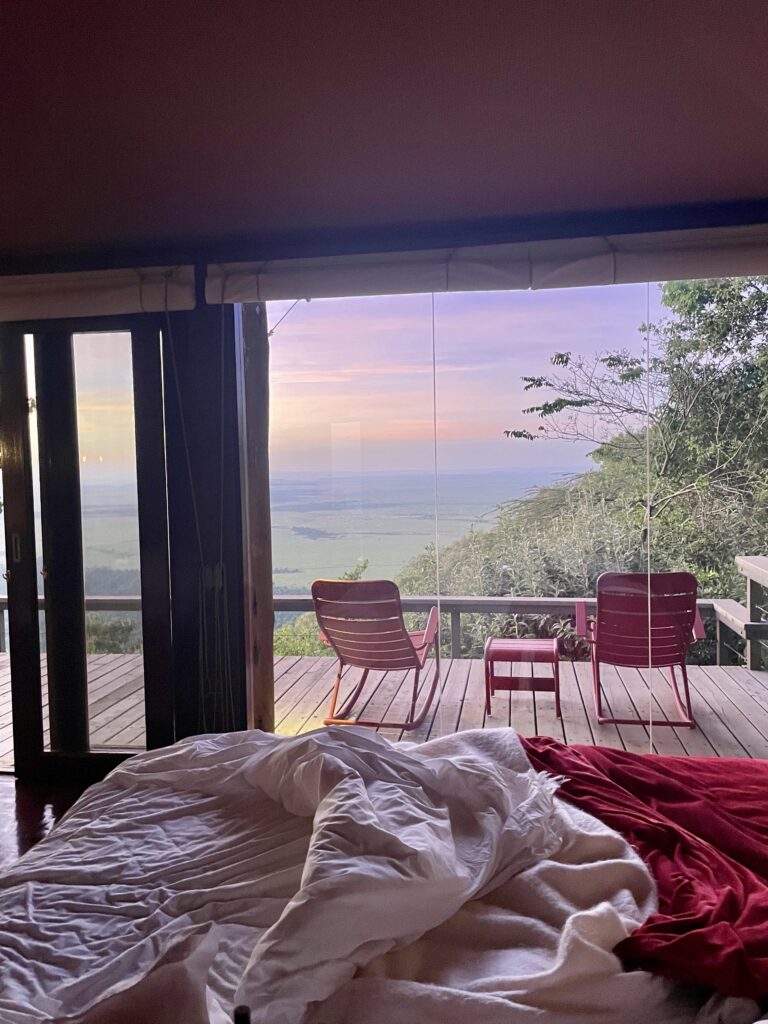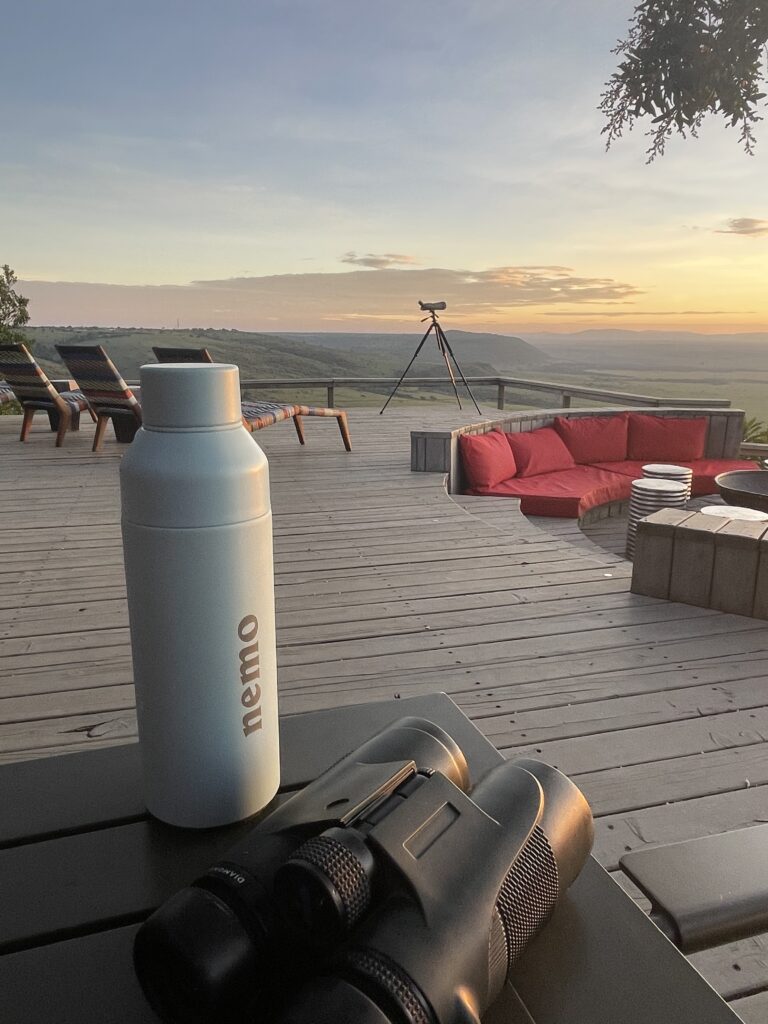 Angama's Story
Tom: I'd love to know more about the story of Angama, and how it started around 6 years ago. As our readers have seen through our Instagram over the week, it's incredible – almost like a work of art. Tell us more Azei!
Azei: We began building Angama back in 2014 and it was completed and ready for opening on 14th June 2015, with 30 tents in two camps. Our location overlooks the Maasai Mara, the Mara Triangle and this area is known by the Maasai as 'Olkurruk' meaning 'pied crow'. This area was famous for the pied crot and Angama Mara's site looking down into the Mara was considered holy for the Maasai. They would come and give sacrifices/supplications to God in times of great disaster or if something was happening in the community. It's a site revered by the Maasai and we're so humbled that they felt we could do it justice with this great piece of architecture up here on this escarpment. The architecture is inspired a lot by the Maasai, but also the traditional African architecture of the olden days such as the ruins of Zimbabwe. Also the colours from the Maasai, the strong reds, blues and all the richness of Africa's metals with the coppers and golds.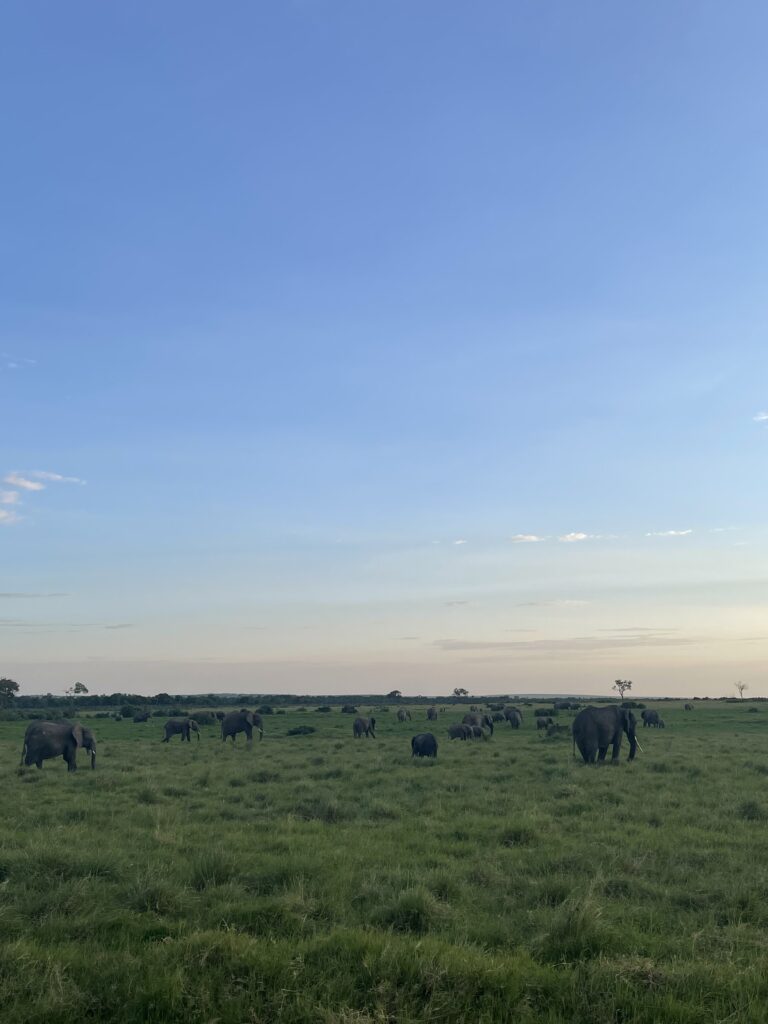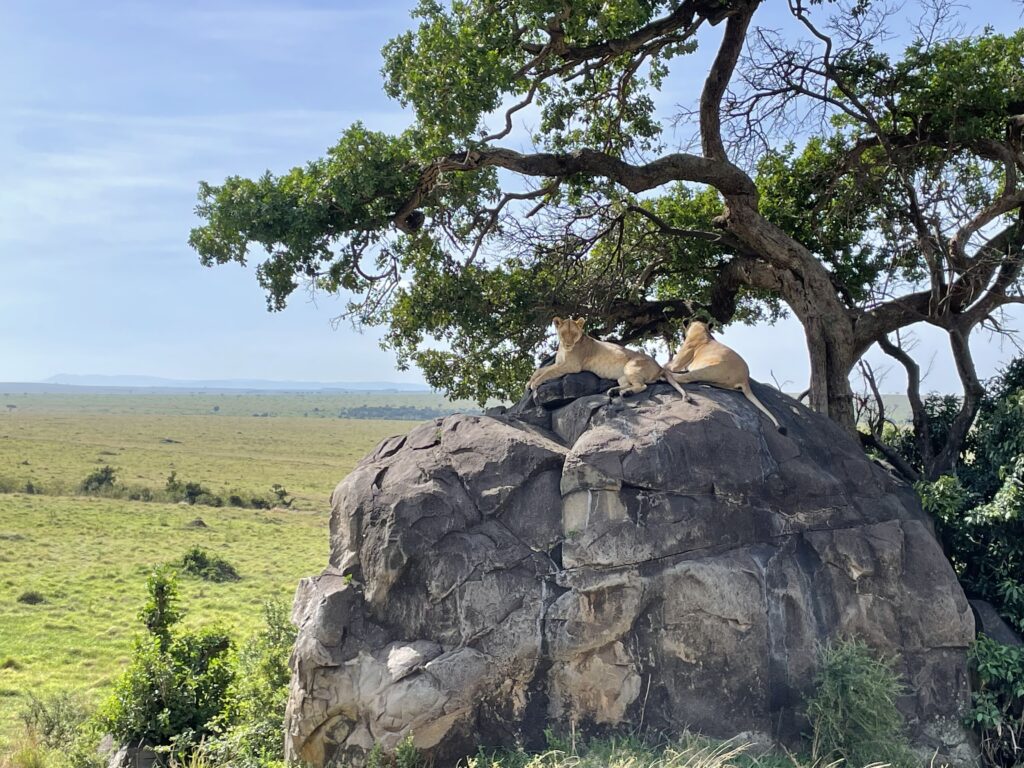 The Angama Way
Tom: There's a real Angama style to this place, an 'Angama Way'. It's incredibly unique, like luxury service but all done in a very laid-back, incredibly friendly way. How do you install that amongst the staff? 
Azei: Our founding directors Nicky and the late Steve Fitzgerald have a history in the culture of hospitality. Our philosophy is human-first, our staff have a very high place in the hearts of everything we do here. If the staff are happy, they'll make sure their guests are happy and at the end of the day if we have happy guests, we shall have happy balance sheets! [Azei laughs].
Looking at it from the staff point of view you'll find that culture has been inculcated just like in any family. We've had a team of 85 right from the beginning in 2015 and since then we've only had new births or new recruits joining the family. It's so deep in our hearts as Kenyans, it's part of our culture. But also Nicky and Steve gave us something unique, something that in the 30-40 years of being in the industry they've cultivated and I really hope it translates into our guests being happy.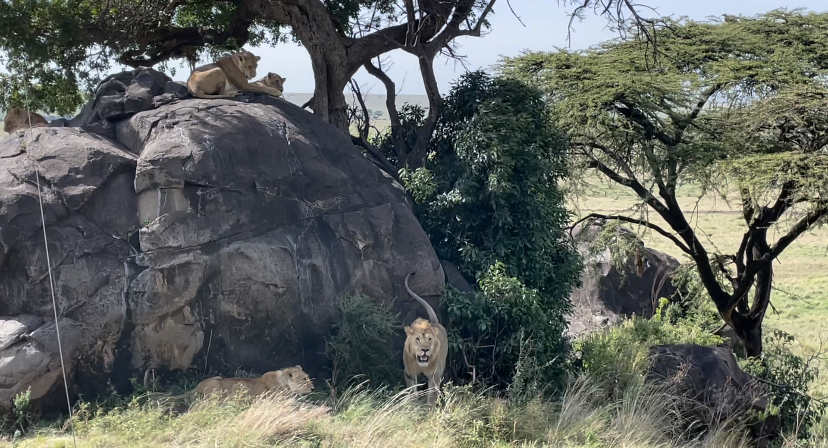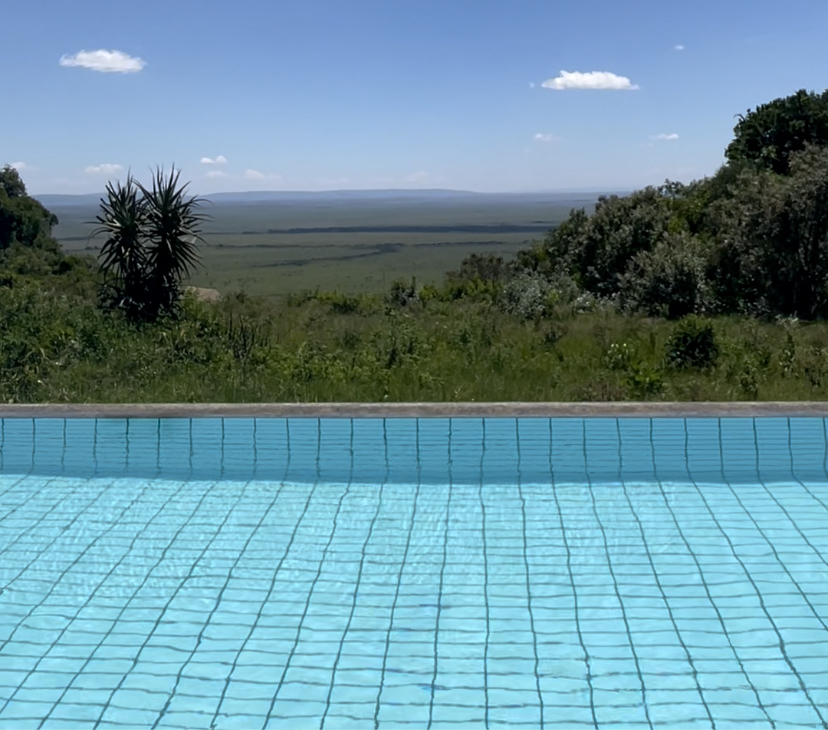 All About The People
Tom: It absolutely does. Now I've been on some incredible game drives with Fred, who's blown me away with his attention to detail and ability to really read his guests. How much training do Nicky and everyone put into the guides and ensure that they really are 'the best'? 
Azei: Well, for anybody who comes to the Maasai Mara it's not usually about the building, it's about the game reserve, the wildlife and the landscapes. So we attach a lot of importance to our guiding team. Our first criteria in recruitment is all about personalities, who are you as a person? All the other skills, we can add and teach. Our guides train twice a year and we always focus on different areas of the guiding experience. Guests spend most time out with the guides, we're talking 8-12 hours, so it's really important that this experience is the best it can be. We'll often have guests from different countries or people who've had different experiences on safari before; when you have three or four in a vehicle, how do you manage and make sure all are happy with their experience?
The guiding team is essential in making sure that happens. So, training combines the human aspect with the technical, and it's continuous. Our guides challenge each other to do the best, always asking each other to build their knowledge. What's the greatest sighting this week? What was a challenge? Working together, always learning to create the best experiences for our guests. Something we hope translates into a great guest experience here at Angama Mara. 
Tom: It really does and thanks so much for all those incredible answers. It's such a pleasure to be here and meet you and we can't wait to send some of our lovely travellers out here to meet you and experience this incredible place for themselves!