How nemo aims to Transform the Industry by Maddy Meacher
In this edition of The Growth Journals I chat with Tom Harding, co-founder of Nemo Travel, a digital travel agency with a strong focus on sustainability. As we know the travel industry has been majorly impacted by Covid and having launched Nemo just 6 months prior the pandemic I was keen to learn how Tom has found his start in entrepreneurship, what Nemo is doing differently to other agencies in the industry and how they are navigating these turbulent times.
Summary
Technology is a power tool to accelerate processes and enhance customer experiences but don't forget the value of human interaction and expertise.
When starting out, finding partners that complement your offering and using them strategically can be a very cost effective way of enhancing your product offering.
Collecting as much data on your customers is extremely valuable but consider how you do this in a 'soft' way that clearly demonstrates a value-add for customers.
Covid has disrupted so many businesses and industries but it can present opportunities to rise above competitors if you can be flexible and pivot to tap into new gaps in the market.
"We wanted to create a new type of travel agency where we use our expertise and digital solutions to open up the travel process"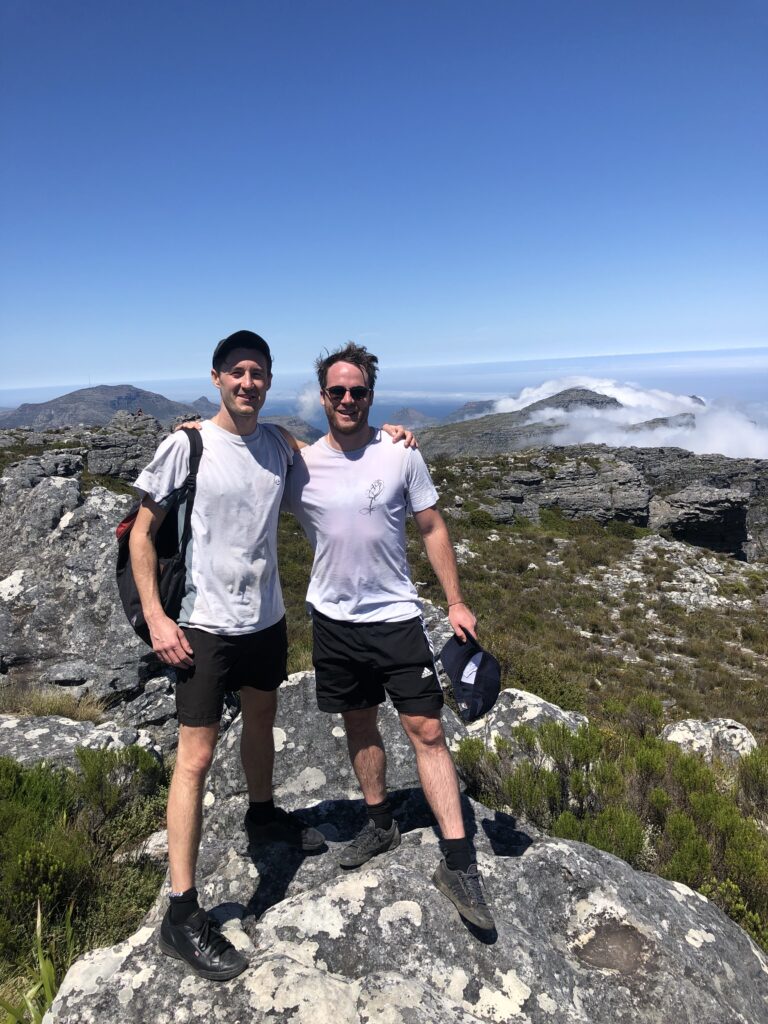 The Nemo Story
Tell me a bit about the story behind Nemo Travel.
James [Nemo cofounder] and I started Nemo Travel having met in our previous jobs at Black Tomato, a high-end luxury tour operator. My background before that was working in safari lodgers in Africa. At Black Tomato James and I had noted a lot of client frustrations, mainly around the lack of transparency and control over their trips. In a traditional travel agency a trip is offered as a fixed package with minimal control and leeway around the itinerary and budget. We wanted to create a new type of travel agency where we use our expertise along with digital solutions to open up the travel process as well as offer a sustainability focus.
What is it about the travel industry so far that you feel hasn't enabled more technology-focused products and services like this?
Technology in travel has made it possible to do live booking through OTAs (Online Travel Agencies) like Booking.com, but what it lacks is a personal service. We see it as two sides of the industry. On one side you have traditional travel agencies which are quite old-school, you have a dedicated travel agent and the process has a lot of back and forth. On the other side, you have instant online booking. There's a sweet spot in the middle that we are trying to hit. Using our expertise to offer a great service but also using tech solutions to make the process come together better.
On your website you have a digital tool called the Itinerary Builder which allows customers to tailor packages. Who are the types of people that you are trying to target with this service?
People love browsing holidays online and they also love doing their own thing. We were very aware at Black Tomato that people wanted to have more control over their trip so what we are doing with the Itinerary Builder is giving people the tools to design their own trip. Our big USP is that we really know our stuff. We aren't going to put every hotel in the world on our site and let you design a holiday where you go from Fiji to Paraguay in a day. Logistically it has to work. I think that's what we've done well with the website, every trip you can build on there works well. Again it's this combination of human expertise and technology working together hand in hand.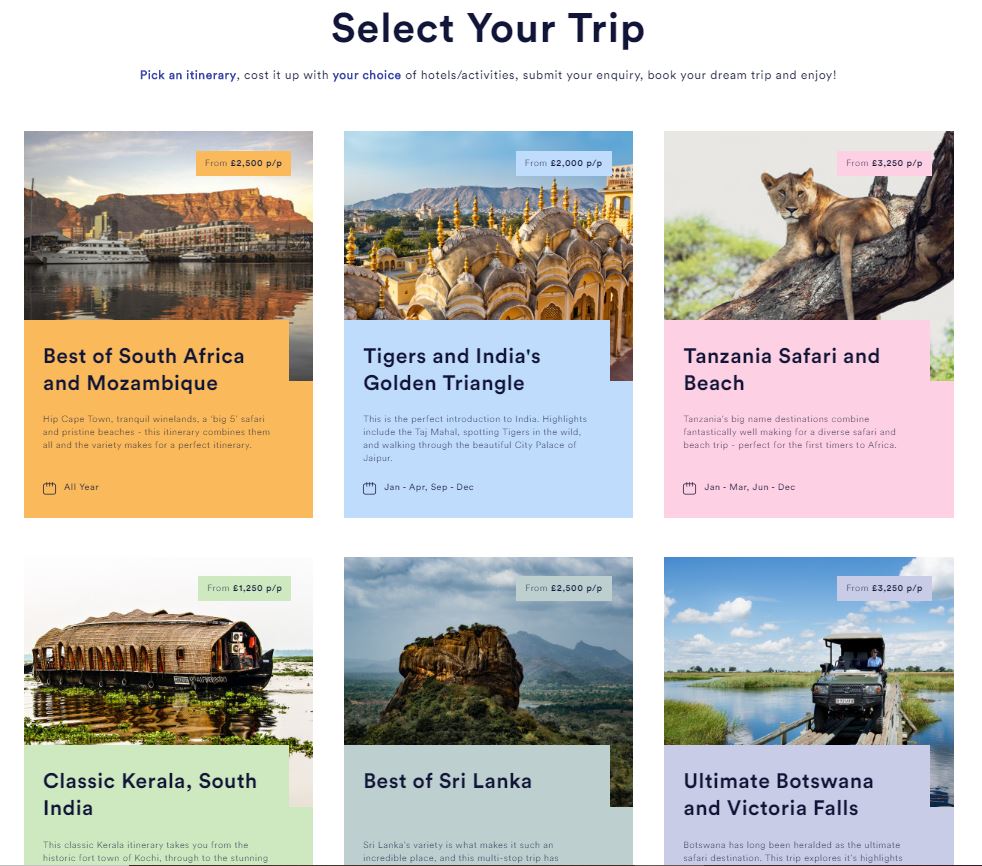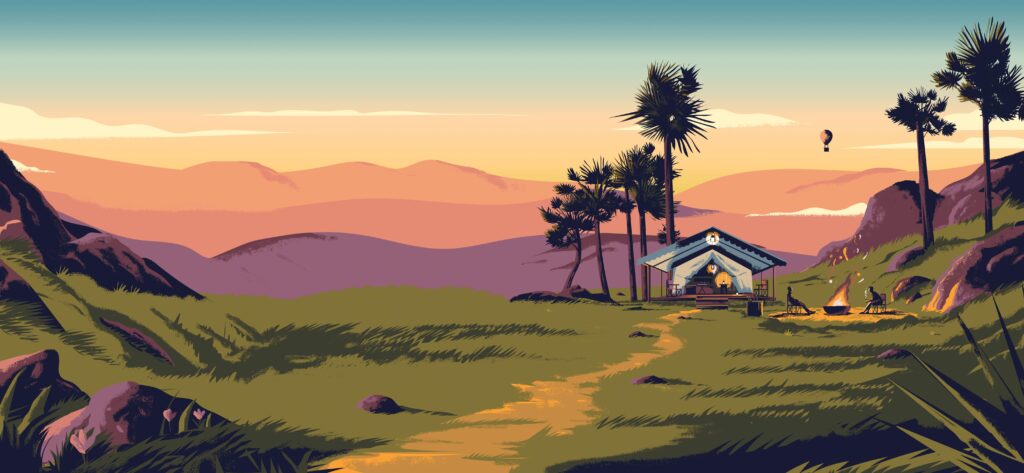 Digital First Approach
What other digital services do you offer or do you plan on offering in the future?
Over the last 6 months we worked hard to get live bookings for certain holidays. But we became concerned that people were booking the wrong things for them and it was jeopardising our service as experts. So we have since pulled it from the website. We need to get the processes right first to make sure that it works for clients, but it's definitely something we want to offer in the future. We work with a cool app called Vamoos which people can download once they've booked their trip. It has restaurant recommendations, a map with points of interest, and stores all your flight details too. One day we would love to have a Nemo app but because we are bootstrapped in terms of financing we have to be clever with partnerships. There are so many amazing companies doing amazing things with tech that we can be strategic with partners rather than try and do it all ourselves.
And I'm interested to know how you strike the balance between digital tools and the personal touch — both in terms of workloads considering your a small team and customer experience?
The idea behind the Itinerary Builder and even our social platforms is to give people a really good, interactive magazine of everything we do. We can learn a huge amount about someone from just 10 minutes on our website if they build their own itinerary and submit an inquiry. We can find out their budget, the kind of accommodation they prefer, the holiday length, etc. Once we have all this info we have probably reduced a 2 week process of telephone calls and emails to a 10 minute browse on our website.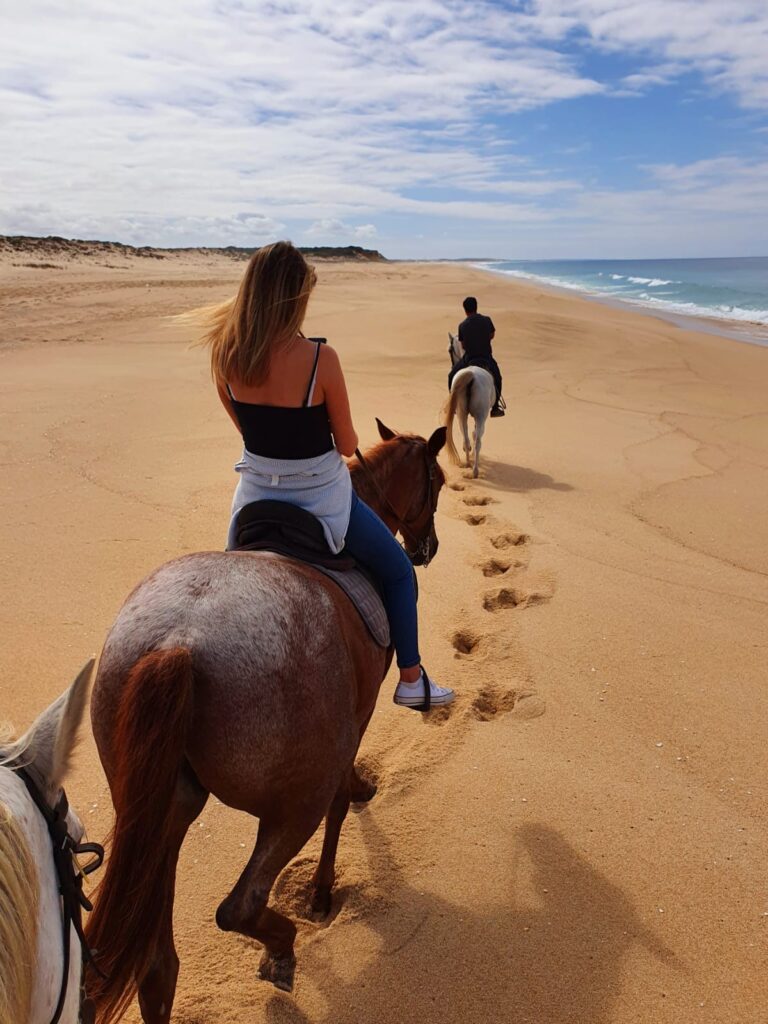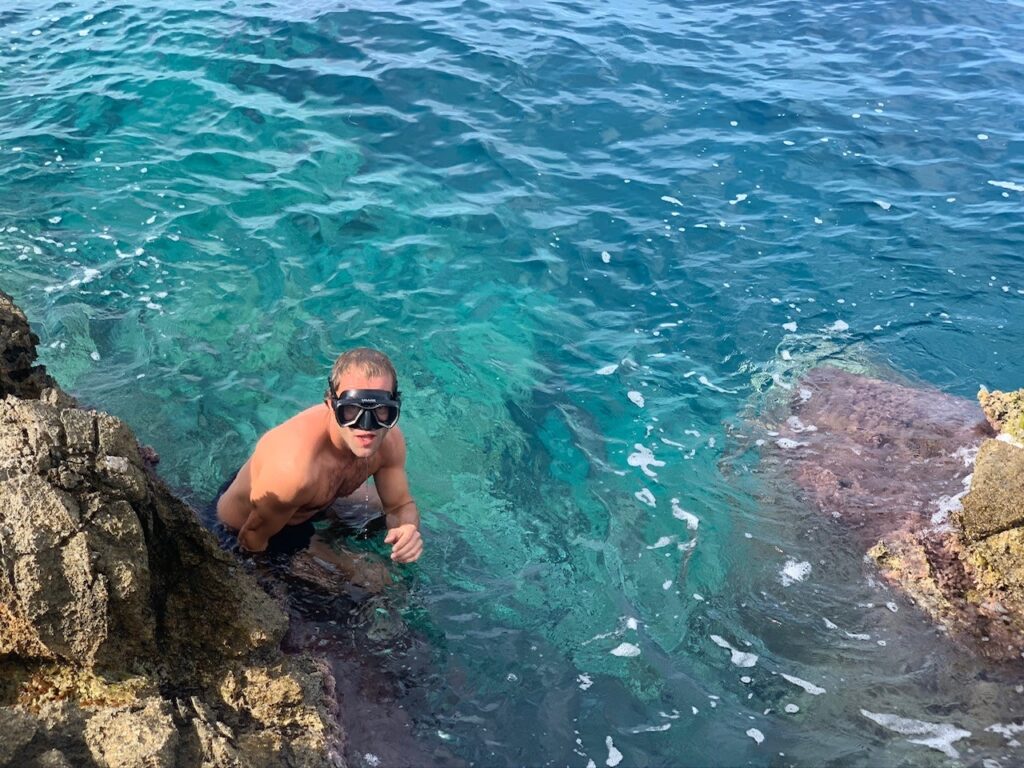 The Impact of Covid
I'm keen to talk about Covid. You launched 6 months before Covid hit which must have been challenging. How do you think that has impacted Nemo?
Firstly when we launched we had 6 good months so we gained the confidence that we could sell good holidays through Nemo. A big benefit of having just started was that we didn't have that many trips to rearrange compared to competitors. Within a week of Covid striking we were able to think about what we were going to do rather than crisis management. During the early month of Covid from March to June we focussed all our efforts on building our brand, enhancing our product and trying to educate people on what was happening within the travel industry. In the long term I see the last year as a huge opportunity for us because there are so many people who don't know about us yet and if we can be known as a company that was born out of the pandemic then it's a really powerful narrative. A lot of our reasons for starting Nemo, like transparency and control over your trip, are more relevant now than ever.
Despite the major uncertainty now, it feels as though with the new vaccine coming out there is more positivity around travel in 2021. What's your thoughts on this and how you'll plan to capitalise on the expected boom in travel?
Since March we have been trying really hard to get ourselves known and at the front of people's minds. And even during the small pockets of travel we've had this year we've noticed the impact of this. So I guess it's about keeping the pedal down. A massive learning from the pandemic is understanding how we can fill the gaps for people where we can, a prime example being our move into staycations. It's not the most lucrative market for us but it gives us an opportunity to showcase our services. We can help people book a three-night stay in Cornwall in the knowledge that next summer they might go to Puglia and then after that to Sri Lanka. It's all about lifetime value basically.
Sustainability is a key part of Nemo's purpose. It is such a huge trend across the industry so what is it that you believe Nemo can do differently to other agencies?
We are trying really hard to get a B-Corp certificate at the moment but it's a seriously long process. We are already doing lots of things that make you eligible for it. We give a percentage of our revenues to a charity called Hello World. They build educational hubs in less developed communities and in destinations we work in like Nepal, Uganda and India. It's all about enabling education for children and using technology as the means to do this. We also plant a tree for every Nemo traveller. So we were doing all these things behind the scenes and just weren't telling anyone about it. Now we have a cool Nemo certificate that we give to our customers to make the sustainability message more tangible and get them to feel like a part of our 'tribe'. Before we were quite scattergun on what we were doing and now it's much more focused on purpose.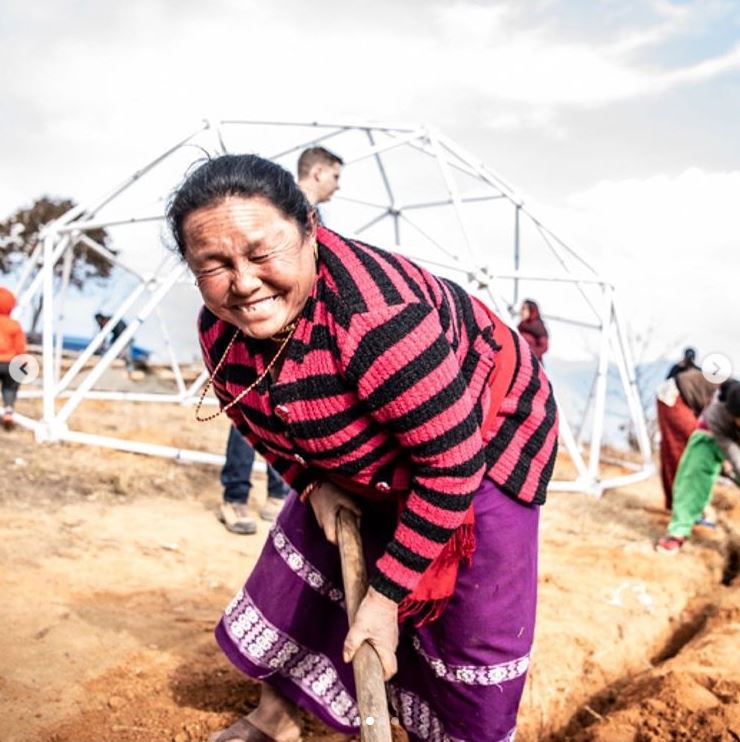 Marketing Plans
And how are you going about building up the Nemo tribe?
We're focussing on social, mainly Instagram. We are being quite clever with paid ads as well so not just targeting our own followers but also people who follow Conde Nast or Suitcase magazine for example. It's perfect for our demographic. We also do it through nurturing, which again is something that we have had more time to do because of the pandemic. So say someone submits an inquiry for a holiday in Kenya, then we will use the data we have on them to send an email with genuinely interesting content on Kenya or information on the situation in Kenya around the pandemic. It's the whole idea of slowing down to speed up.
You started Nemo with your co-founder, James. I'm interested to hear more about your perspectives on going into business with a cofounder versus going at it alone.
There is obviously massive uncertainty in the travel industry because of Covid so it can be pretty anxiety-inducing. I think if we were doing it on our own we wouldn't be anywhere near as far as we are now. Having the two of us makes a big difference to keep morale and motivation high. Covid has also forced us to divide and conquer, so one of us focuses on marketing for a month whilst the other does the product side. It's all about trusting each other, and even more so now when we aren't working next to each other all day. I think we've been way more productive then we were before Covid because we haven't been in the same room.
I'm keen to touch on your marketing efforts and the campaigns you are running over social media. You do a lot of giveaways with other brands and have recently started short films to showcase some of the hotels you offer. What are your objectives behind this social activity?
It's definitely brand building and generating cool content so when people think of luxury travel and boutique hotels they think of Nemo. This weekend we partnered up with a group of travel enthusiasts called Five Women who we shot a short with onsite at the Artists Residence in Penzance. Putting the product at the core of the short creates a great opportunity for awareness but it also ties to the product we sell really nicely. And with the giveaways, by offering a free night at the Riad in Marrakech we are creating an association with Nemo and the hotel. The other thing we are starting up is an Ambassador programme, using influential people as a vehicle to promote our product in a subtle way. For example if we can get the Five Women talking about Nemo and staying in our hotels it's a great soft sales approach. We've also got a yoga instructor going to stay at another Artists Residence in the Cotswolds and she can do a live yoga flow from the hotel. It's all about getting the right people to help promote your brand but we know that it's a long-term play.
And the final question before the quick fire round, what are your priorities for Nemo over the next 12–18 months?
The priorities are to keep growing the brand in a controlled way. What I mean by this is; less is more. Having 200 people who love Nemo is much more powerful than 2,000 people who aren't bought in. This idea of getting people 'enrolled' is key. Then just to keep learning and be proud of everything we do.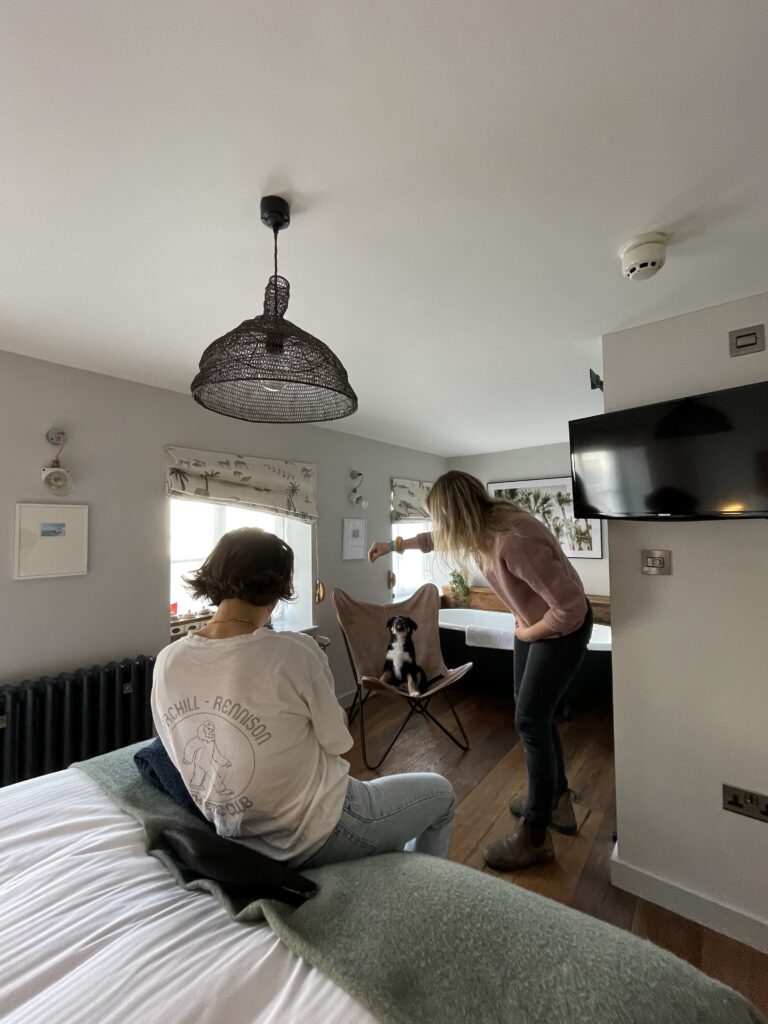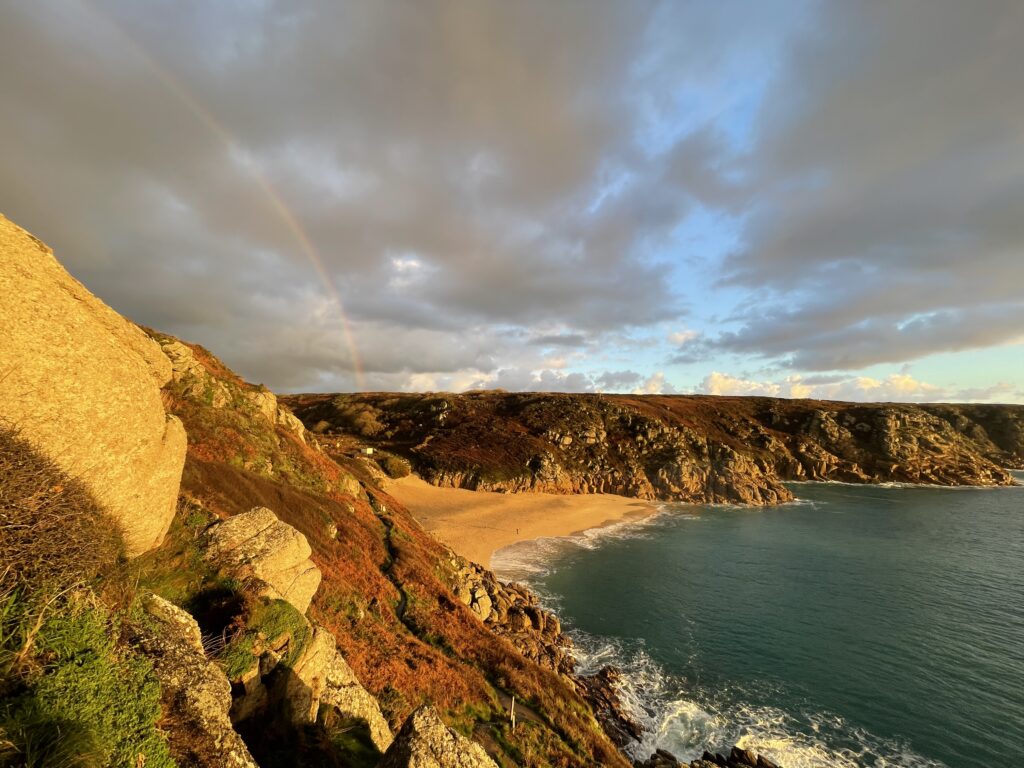 Quick Fire Round
And now for the Quick Fire round. I'll ask you a series of questions and I want you to answer with the first thing that comes to mind…
What was your first memorable holiday? I went to Kenya on a safari with my family when I was about seven. I have such vivid memories from that holiday, like hearing the hyenas at night which was pretty cool.
Where in the world would you most like to go for a cocktail? The Maldives, weirdly. It is so against my usual type of travel but I love the idea of the pool villas with a cocktail!
Angelina or Jen? Jen!
If you had to cast a celebrity to play you in a film who would it be? It's embarrassing but Bradley Cooper came to mind! But it would probably be someone like James McAvoy…
What's your go to karaoke song? Mr Bombastic by Shaggy
Check out Nemo's website to start planning your next trip and their Instagram for pure escapism.