Our Favourite Remote Wildlife Lodges
As the world slowly reopens to tourism, we're looking for ways to reconnect with the incredibly diverse landscapes, wildlife and communities of some of our favourite destinations. Below, we've rounded up our five top wilderness loges around the world, each with a strong sustainable ethos and emphasis on leaving a positive impact on the environment and reconnecting travellers with local communities. 
Our team have years of experience travelling and delivering trips to these incredible destinations, we know long-haul travel can seem overwhelming but we're here to guide you every step of the way. Short on time? Follow this link to contact our incredible travel experts for 1:1 advice and start planning your dream trip.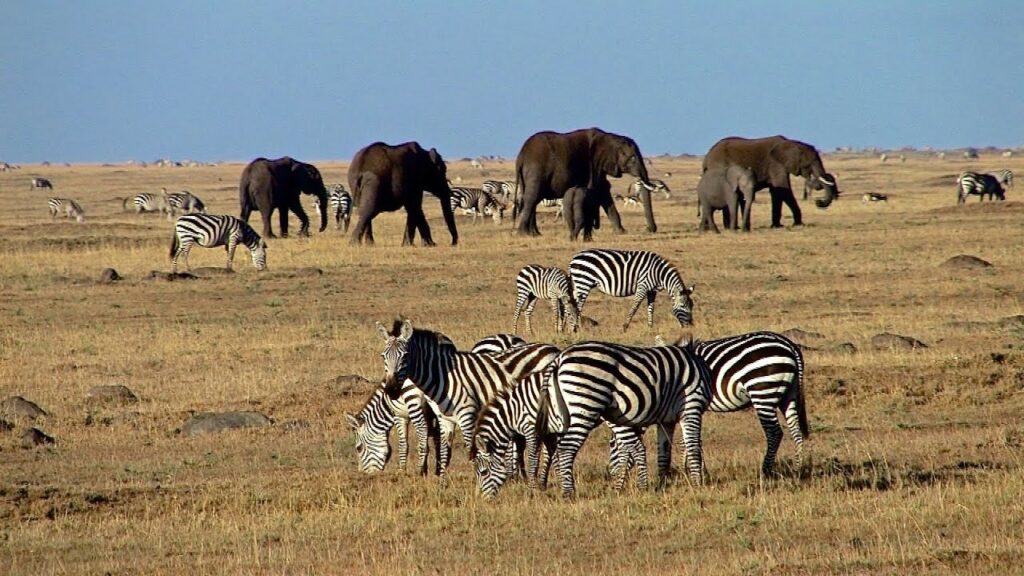 One of the most popular luxury lodges in Sri Lanka, Wild Coast Tented Lodge was designed to blend seamlessly with the beautiful natural landscape through carefully selected natural materials, shapes and colours. Guests can enjoy authentic Sri Lankan cuisine at the gourmet restaurant, or enjoy an al fresco beach picnic complete with creative cocktails. The overarching ethos is to give back to the surrounding environment and local communities … and we absolutely love it.
They're seeking to redefine the 'safari' as an all-encompassing, holistic wildlife experience connecting travellers to the history, culture and incredible stories emanating from the wild landscape. From the otherworldly geology and botanical diversity, alongside the amazing animals that call it their home, to the ruins and remnants of civilisations past as ancient monasteries and archaeological sites jut out from the lush jungle, expert local naturalists will guide you all the way. 
Home to: Yala is home to 44 varieties of mammal and 215 bird species. Among its more famous residents are the world's biggest concentration of leopards, majestic elephants, sloth bears, sambars, jackals, spotted dear, peacocks, and crocodiles.
When to visit? Yala boasts incredible wildlife viewing opportunities year-round; December through to April is peak season, but the shoulder months of May and November can be absolute winners. There's a chance of showers, but worth it for fewer crowds and lower prices.
Tucked into the rugged Highland landscape, this incredible 23,000-acre estate is a nature lover's dream. Boasting three types of accommodation ranging from an opulent Victorian lodge to one of the most remote buildings in Britain, there's something here for everyone. The Alladale team work hard to rewild the surrounding landscape to its former wild glory, reintroducing original flora and fauna alongside peatland restoration, outdoor learning for teenagers, and multiple wildlife projects. 
Expect days spent hiking, fishing, going on ranger guided tours of the rugged moors, binoculars-in-hand to spot the elusive mammals that call the landscape home. This is the real deal for travellers looking to disconnect for a while, without a lengthy plane journey!
Home to Highland cow, Scottish wildcat, golden eagle, pine marten, humpback whale, red squirrel, puffins, red deer, capercaillie, dolphins. 
When to visit?  Peak season comes from June-August and you'll enjoy largely fine weather but it's their busiest time of year (not to mention the summer midges!). For more of an exclusive feel head up in spring or autumn, when the scenery changes colour and the wildlife is in abundance. You might experience a shower or two, but as Billy Connelly famously said about the weather in Scotland 'there's no such thing as bad weather – only the wrong clothes!'
As the latest opening in the Cottar's Camp group, this 'fly camp' has a huge amount of heritage to trace back to. Perfect for those who want to immerse themselves in the local community and culture, this has been designed to help clients go back to what a safari used to be and how, we often feel, it should still be. Taking adventure back to its roots, this camp is an enclave of relaxation and rustic safari simplicity, the accommodation is supported by world-class cuisine, service, guiding and a vast range of activities, offering you a memorable and, most importantly, sustainable safari experience.
Profits generated from safaris undertaken from this camp will go to the Cottar's Wildlife Conservation Trust to support conservation and community projects in this critical wildlife corridor area of the Masai Mara.
Home to: The Masai Mara is home to the famous Big Five (lion, elephant, rhino, leopard and buffalo) and the Big Nine to additionally include the cheetah, giraffe, hippo and zebra, alongside hundreds more from antelopes to bushbabies. 
When to visit: Heavy rains in April and May make things fairly inaccessible. July-October is peak season with hoards visiting to witness the incredible migration, head at the very start or end of the season to catch the wildebeest without the crowds. Expect short rains in November / early December.  All year, pack a fleece for the chilly mornings and evenings.
As well as offering world-class service, delicious gastronomy, and elegantly designed villas, this Maldivian owned resort runs an outstanding coral regeneration programme, proving that luxury can go hand-in-hand with eco-friendliness. With its white-sand beaches, turquoise waters, and staggeringly beautiful house reef, it will exceed every wonderful Maldivian cliché you could ever wish for.
For an all-encompassing reef experience, travellers can take part in their coral regeneration programme, collecting broken, but still living, coral fragments from the seabed and attaching them to our island-made coral tables. Afterwards, spend hours snorkelling, diving or kayaking around the reef to discover the incredible wildlife living beneath the surface. 
Home to: The Maldives wildlife includes an array of fruit bats, hammerhead sharks, whale sharks, whales, dolphins, reef sharks, turtles, reef and marine fish, manta rays, eagle rays, skinks, geckos and many more.
When to visit: The best time to visit the Maldives is between November and April. The climate is warm and tropical, with average highs at a consistent 29°C to 31°C. Temperatures remain warm year-round and May-December are popular times for those looking for lower prices, as long as you don't mind the odd tropical storm!
Set inside the National Park itself, Gal Oya hasn't seen the development the rest of the country has. Here you can find remote local villages, untouched nature, and if you're lucky, wild elephants swimming in the reservoir. The lodge itself is designed with nature in mind, with a great mezzanine restaurant, balmy pool, and expert naturalists to help you explore the area. Gal Oya has managed to strike the perfect balance between culture, activity, and relaxation.
Walk with the Lodge's neighbouring Vedda village chief, through the jungles of his ancestors or take to the water with a local expert naturalist and discover wildlife from a totally different perspective. There's also jeep safaris, bird walks, a jungle cooking course and mountain treks, this is a fantastic destination for traveller looking to immerse themselves in a region of Sri Lanka that's relatively untouched by time. 
Home to – Over 846 species of mammal, bird, reptile and amphibians from sloth bears to leopards and elephants, crocodiles, boobies, flamingos and more. 
When to visit: The best time to visit Gal Oya National Parks is June to December, during the dry season, the best time to see elephants. January to May is the wet season, where the parklands bloom with lush shades of green, this is the best time for birdwatching!