To put it lightly, Sri Lanka's had its ups and downs in the last few decades. From a gut-wrenching Civil War that ended as recently as 2009, to a terrible terrorist attack in Easter of last year, which sadly killed 269 people. But one thing that's shone on above all else is the countries resilience to bounce back, and that's largely down to its people. When I first visited Sri Lanka back in 2015, I was astounded by the friendliness of the locals and the willingness to accept the pass. Instead, they looked forward, and this led to a brilliant tourism boom which has helped the country get back on its feet. With this came beautiful boutique hotels and our interviewee today, George Cooper, was one of the first to define these stunning hotels on the island. He now owns two properties, Kahanda Kanda and KK Beach, a lovely boutique shop, and is often involved in design projects throughout Sri Lanka. He's the man in the know and we were delighted to speak with him about his hotels and what it's like living on the island.
Hi George, thank you for taking the time to speak with me today. How are you? Between running your two properties and your interior design work, things must be pretty busy your end?!
Luckily business is picking up after the atrocities at Easter last year. There are some wonderfully loyal clients who come back every year, and they have not been deterred at all, along with lovely new clients coming to stay and enjoying Sri Lanka. Christmas was not as busy as earlier years, but we have seen a stronger growth of bookings of recent – possibly helped by the General Election in the UK!
I know you have some interesting family history in Sri Lanka, can you tell us a little more about this?
My Great grandfather came to Ceylon around 1860 and was a rubber planter. He had two estates, one he called Frocester after the village he lived in Gloucestershire, and the other he called Glan Rhos after a property he owned near Ross-on-Wye. Sadly my grandfather sold it all-around 1920, but I first came to Sri Lanka in 1999, as I wanted to find the places they had lived in. Frocester is still a working rubber plantation and it was fascinating to learn how they make the rubber from the milky white sap that they "tap" from the trees.
Glan Rhos had morphed into GlenRoss – I guess the Welsh subtleties were too much! Interestingly my great grandfather was an amateur artist and he painted Glan Rhos just after he built it and when I went there, you could recognise the original house, although it now has a second floor to it. His painting is hanging in Kadju, one of the new Luxury Pool Villas here at Kahanda Kanda.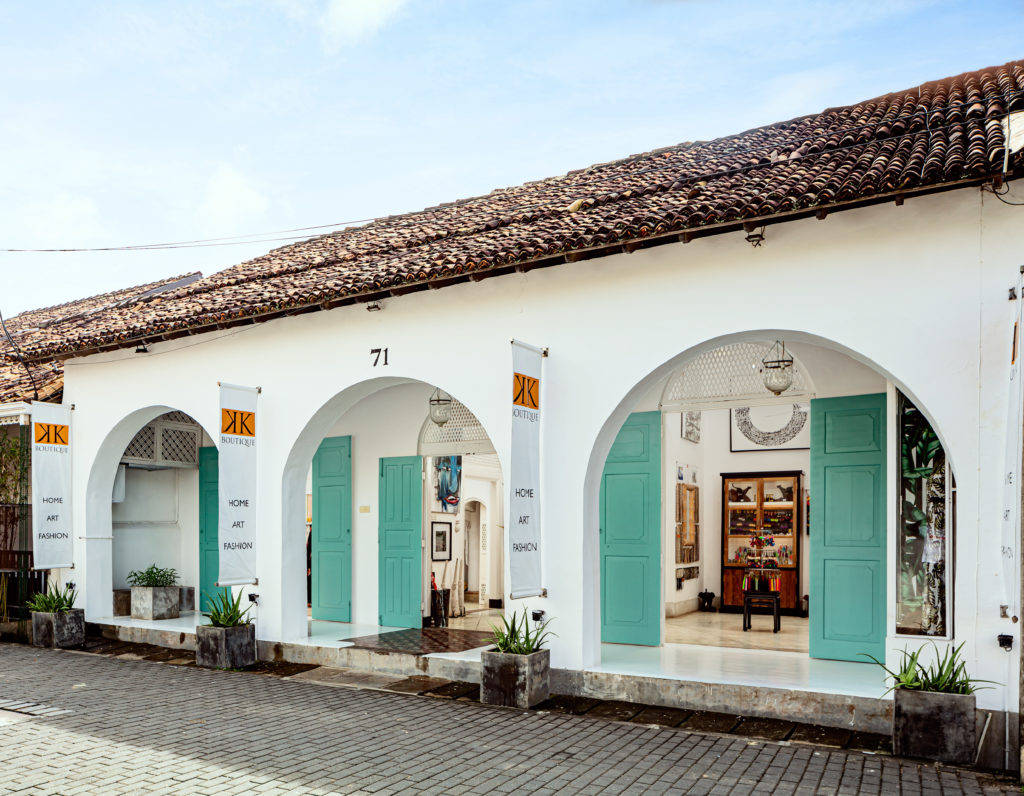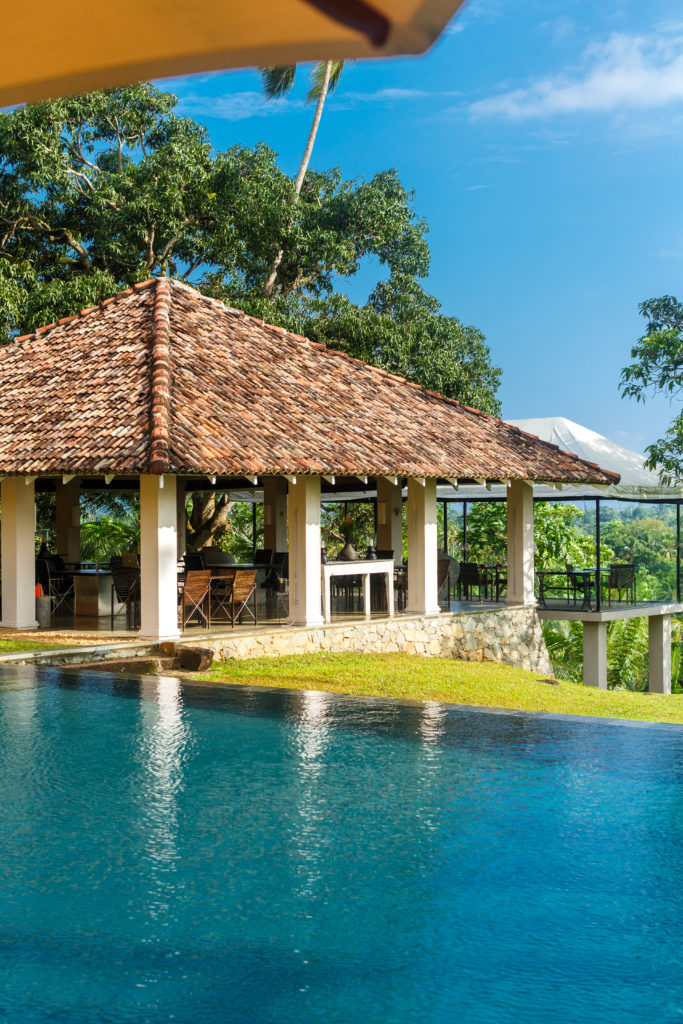 Do you feel like the old traditions in Sri Lanka are surviving during the current tourism boom, or is this influx helping to preserve them in a way?
There are still wonderful traditions here in Sri Lanka, and I suppose sadly some of these will get eroded with development and technology. We make an effort to display and use indigenous vegetables – many of which our guests would not have seen before – and we have built a traditional village mud house, in which we do our cookery demonstrations. We are trying to preserve some of the old ways and will continue to do so.
To me, the saddest aspect is that there are some terrible high rise developments going up on the coastline and they are ruining the coast. Due to Civil War etc, in terms of tourism and development, Sri Lanka is rather a blank canvas and I only wish that developers, etc would look around the world and see all the mistakes that have been made in other countries and not repeat those mistakes here.  It would be such a shame if the coastline here in the south became like the Costa Del Sol in Spain.
Now onto your hotels. The interiors of Kahanda Kanda and KK Beach are absolutely stunning. Where does this inspiration and the wonderful pieces that fill the properties come from?
Before becoming a hotelier, I ran my own interior design and project management business, and I decorated homes, offices and a couple of hotels all over the world. In my travels, I had always collected pieces – either art or furniture or ceramics – and when I moved here, I brought most of it with me.  Some pieces of furniture with inlay etc I sold or left in England as I knew that it would never survive the humidity here.
I guess I am inspired by the nature that surrounds us, and it is important that wherever you are, your eyes should be able to rest on something harmonious and relaxing. It should not jar, and of course, the two most important factors are comfort and practicality. Designing rooms in the hotel means I have to remind myself that whilst I must love what it is I create, it is not just about me, but all the different guests who come to stay in each room, so it has to have a more universal appeal.
I remember having one of the best meals I had in Sr Lanka at Kahanda Kanda. I assume KK Beach has similar incredible food and local chefs?
We try hard to offer guests comparable standards of fare, although we have sought to make evenings at KK more fine dining, and down at KK Beach more informal, because I think that is what guests want. We have one executive chef who is in charge of both hotels – he started with us 10 years ago as a kitchen helper, and is only 30 years old, but very dedicated and is passionate about food. We do traditional Sri Lankan food two nights a week, including rice and curry, hoppers and chop chop!  Two of the chefs we have sent to Thailand and so we offer quite a few Thia dishes – it works well here as so many of the same ingredients used for Thai food are grown here. Down at KK Beach, we do a seafood bbq two nights per week and western food the rest of the time. We encourage guests to go and have lunch or dinner in the sister hotel and offer free transfers and their bill goes on their bill where they are staying, so it is nice and easy for the guest.
With ecotourism and sustainability at the forefront of everyone's minds at the moment, what are you doing at your hotels to do your bit? Are there any major challenges in Sri Lanka at the moment on this front?
We can always do more. We have banned plastic bottles for drinking water, we use only paper straws, we do not use plastic bags for shopping and we recycle our waste.  Last year we had planned to create a tank for capturing surface water to use on the tea estate during the dry periods, but we had to postpone that project after Easter. We plan to create it this year instead. We have planted roughly 2,000 trees around the perimeter of Kahanda Kanda (we have 12 acres) – in order to offset our carbon footprint. So we are trying, but like everything today, we should try and do more.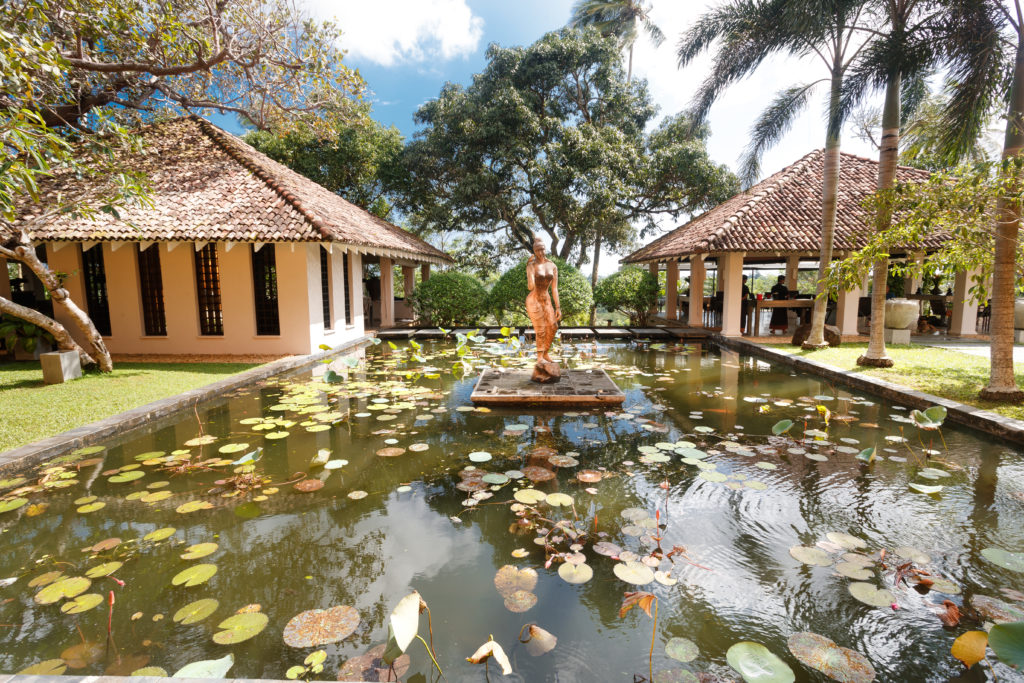 What is your favorite place in Sri Lanka and do you have any advice for people planning a holiday there?
A favorite place – very hard to say as there is so much variety here in Sri Lanka – whether it is beaches, culture, stunning scenery up in the hill country, hiking, wildlife and so on – something for everybody.
MY main piece of advice would be – when planning a trip in Sri Lanka, don't try and do too much. There is a lovely easy pace of life here and because of the roads etc, it does take much longer to get from A to B than you would imagine. I see some itineraries and think, Blimey, they will need a holiday when they get home! Travel a bit, don't too much and above all enjoy this special place.
Finally, is there anywhere on your travel bucket list for the near future?!
Last year I trekked to Everest Base camp. It was a lot more challenging than I thought it would be but I was thrilled to achieve it. This year I have not finalised my plans, but I know it will be a lot more relaxing!! I do want to visit Bhutan, and also Myanmar – I had better get my skates on with the latter before the Chinese develop it too much!!