James and I have had some epic adventures over the years which have fuelled our love for travel and have been influential in so many aspects of the Nemo journey so far. For me, the first seeds of inspiration to start my own travel company were planted on the hot rocks of Northern Kenya where I was working at the beautiful Saruni Samburu. It is also here that I met the fantastic Cecilia Rono, a Maasai woman who is a trailblazer in the East African safari world. Having started her Saruni journey as a housekeeper at Saruni Mara, she is now back there managing the lodge, doing a truly fantastic job. I was lucky enough to catch up with my old colleague and dig a bit deeper into her fabulous journey. 
Long-time no speak Cecilia, how are you and how is everyone at Saruni Mara, including Nasujaki (the resident eland, below)?
Hi Tom, I am doing extremely well everyone is great here at the lodge and also at Saruni Wild. Nasujaki has grown very big and strong still roaming around the lodge.
Congratulations on becoming the first female lodge manager in the Mara, has this always been your dream job?
Thank you so much. For me the sky is always the limit and I was so happy when the company promoted me. After working through many managers, including you, I have had time to learn and I am determined to make our guests' experience even better. I must also say thank you to the company because they saw the potential in me and they polished it.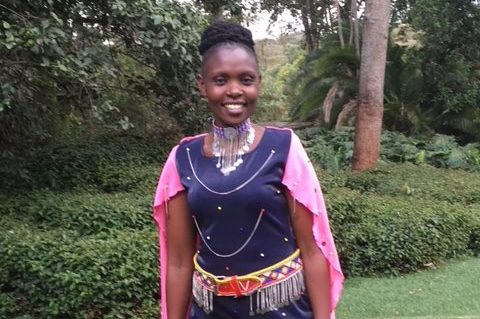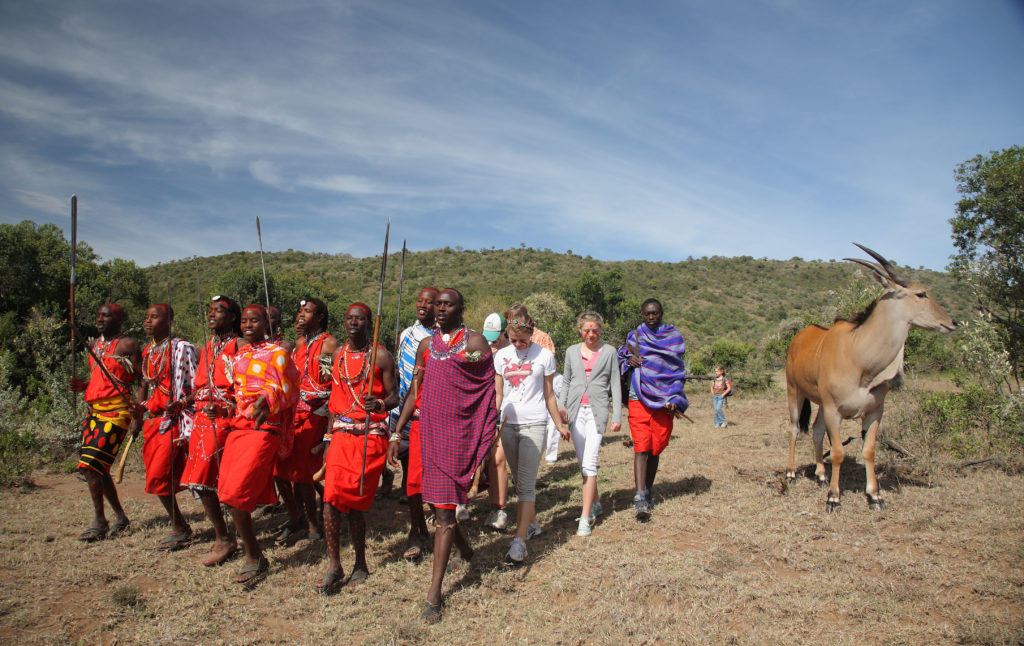 What are you enjoying the most about the role?
I am proud that I am a role model to young Maasai girls and to my daughters.
What are the biggest challenges that you face, both with the guests and behind the scenes?
Challenges are always there in everything you do. For me, it's when a guest visits the lodge and they do not see specific animals that they wanted to see. Whilst the Masai Mara is full of amazing wildlife, this is nature and you never know what is going to happen. The lodge is also very remote, and you know how hard it can be if someone forgets to order the milk, or even worse beers!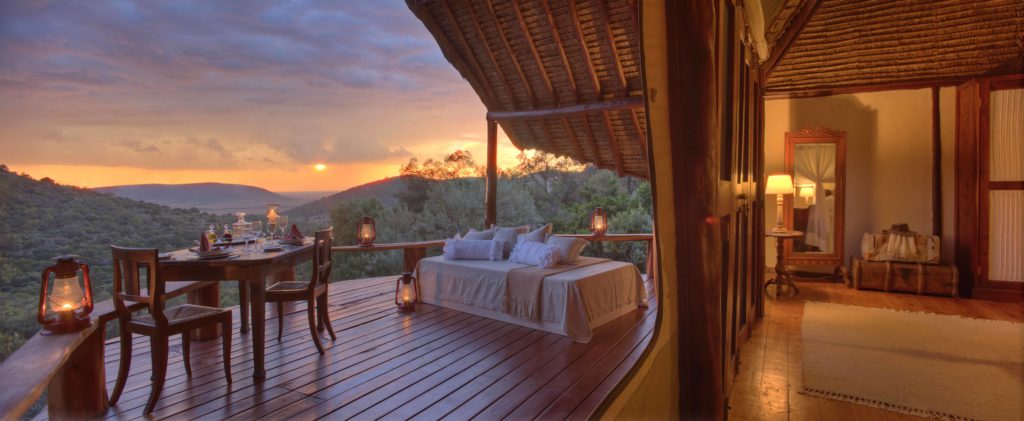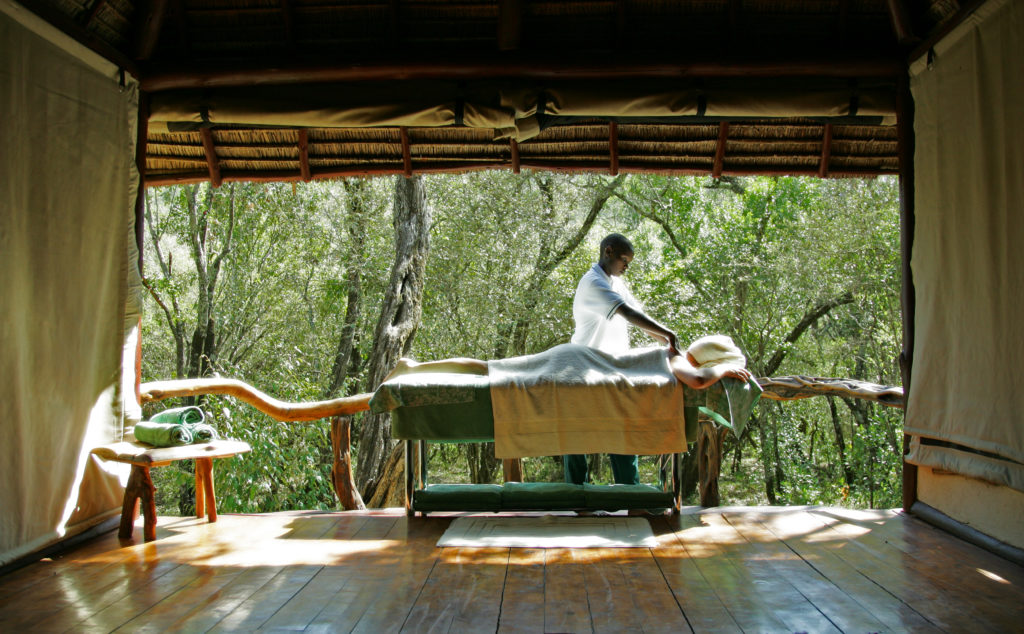 What are the biggest cultural and environmental changes you have noticed in this incredible part of Kenya?
Conservation has been embraced by the community in recent years and has come on massively compared to 15 or 20 years ago. Deforestation was a problem then but now the community has stopped cutting down trees and have even started to plant trees to restore the ecosystem. The traditional killing of lions has also stopped because the warriors have seen the benefits of conservation to protect their homeland.
What is Saruni doing to counter the impacts of these changes and keep the safari experience as authentic as ever?
In order to be sustainable, you have to work with the surrounding community. Saruni work hand in hand with the community to promote conservation and tourism. A lot of revenue coming from Saruni goes back to my local community and they also provide job opportunities to the locals.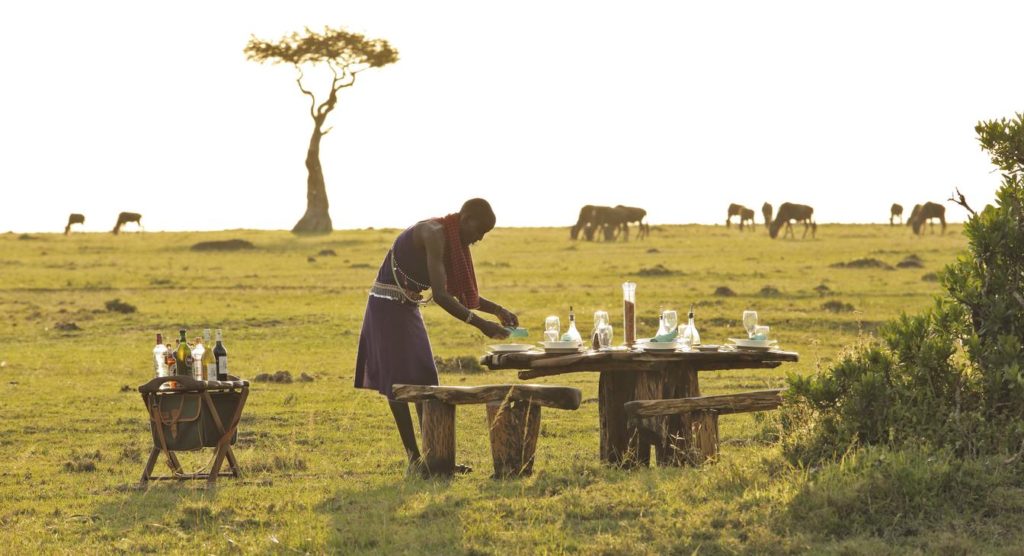 What is your favorite time of year in the Mara and do you have any advice for people planning a holiday to Kenya?
The Mara is my home and I enjoy every moment of the year. The crowds gather for the wildebeest migration in the summer months (July-October) but there are always plenty of animals to see and the game viewing is always incredible. If I had to pick I would say June as it is still quite green but lovely and sunny.
We also asked Saruni owner, Riccardo Orizio, what was next for the Saruni family and the future of Kenya's tourism… watch this space!
We'll continue working on community-based conservation and tourism, especially in Northern Kenya. That is our vocation as a company and the Big North is where the tourism industry will grow in the future.