Why We Love Botswana…
The jewel of Southern Africa, Botswana boasts incredibly unique landscapes from the Kalahari Desert to the Okavango Delta and beyond. Glimpse the Big 5, stunning birdlife, ethereal sunsets and enjoy traditional mokoro trips, game drives and much more.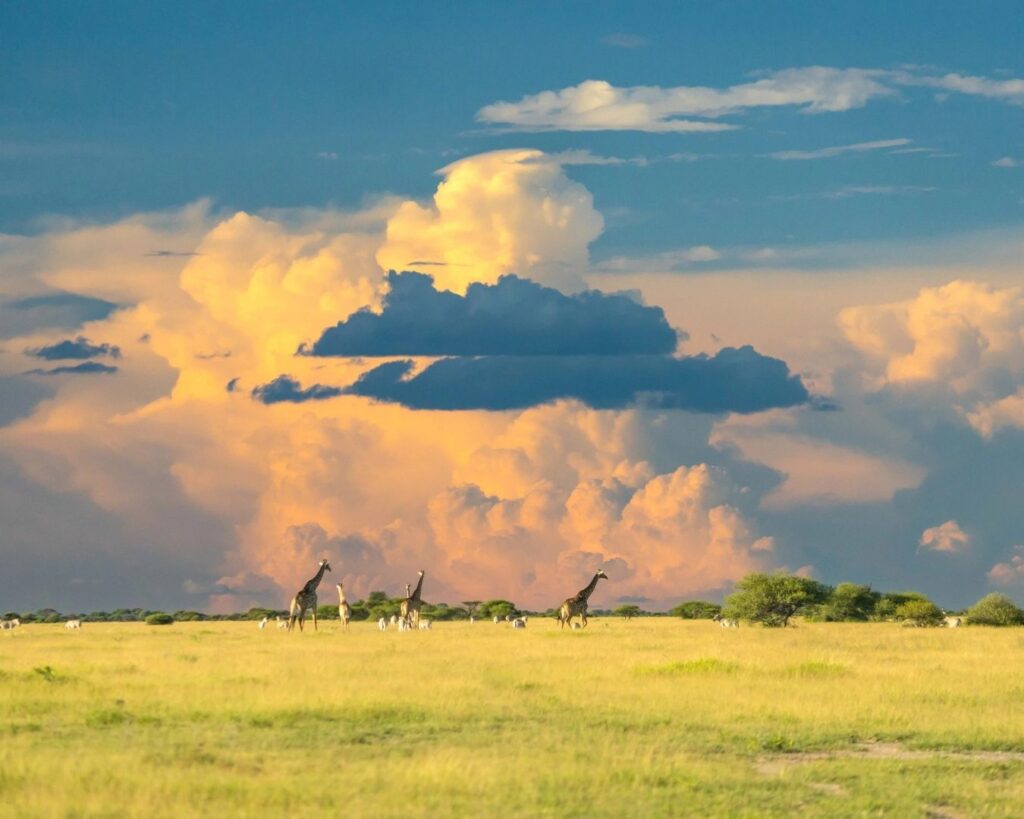 Entry Requirements 
Passports
If you are a British or American passport holder visiting Botswana, your passport should be valid for a minimum of 6 months from the date you arrive and have at least 2 blank pages.
Visas
UK and US passport holders do not require a visa for entry into Botswana.
Please check out your local travel advice and let us know if you're travelling from a different territory.
Children
Children, under the age of 18 year, who are travelling into or through Botswana must provide a certified copy of their full unabridged birth certificate as well as a valid passport (an abridged (short) birth certificate won't be accepted).
If the child is travelling with one parent, with another adult or unaccompanied, the parent or parents who aren't present will need to provide an affidavit giving their consent for the child to travel. For more information please contact the Botswana Embassy.
Covid-19 Rules
Please see the British government's advice here. 
The Government of Botswana has removed all entry requirements, including requirements for vaccinations or PCR tests.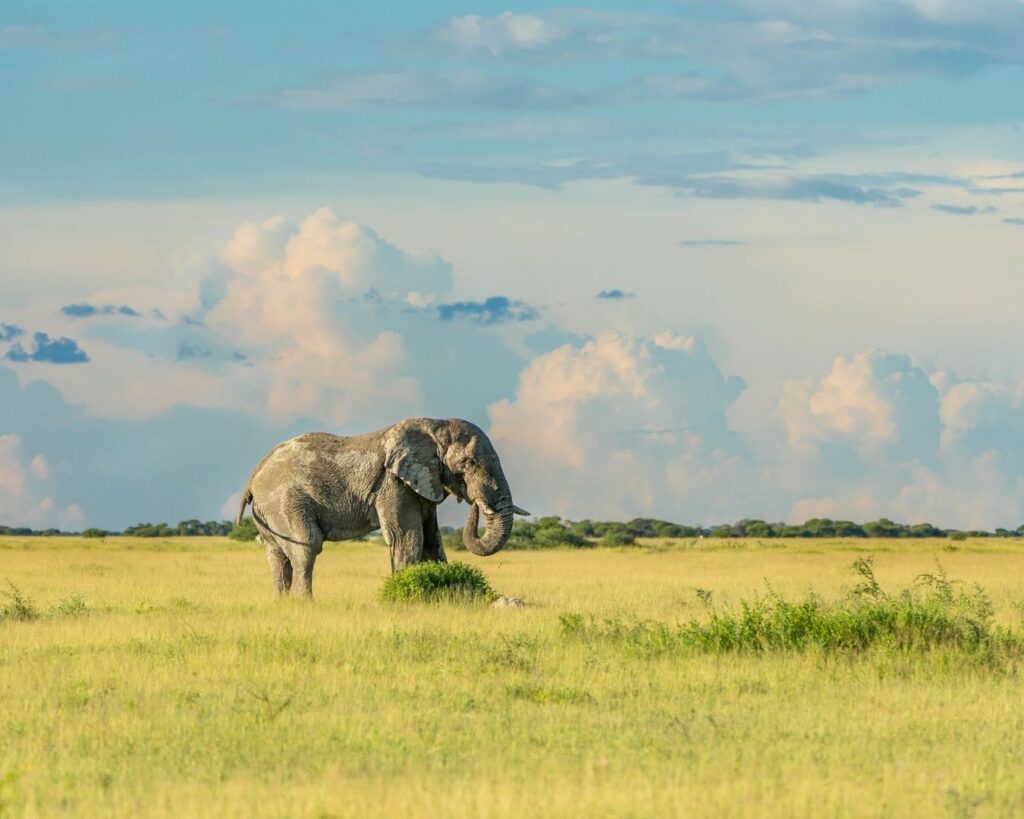 Transfers & Luggage Allowance
There is a luggage allowance of 20kg total per person inclusive of hand luggage. It is essential you take soft-sided duffel-style bags – lighter than suitcases and easier to stow in the hold of a light aircraft.
We strongly recommend that you carry overnight essentials and any prescribed medication in your hand luggage on international flights, particularly if connecting to an onward destination.
Most lodges and camps will offer laundry services, with a 24 hr turnaround but it's worth noting that almost all do not do women's underwear due to cultural reason.
We're able to arrange your transfers for you, just let us know your flight number, and we'll plan the route and let you know the cost! For multi-stop trips, we can also arrange your transfers between hotels/regions.
Climate
Botswana is a large, sparsely-populated country that consists mainly of desert and scrubland with low and unreliable rainfall. What rains there are occur largely in the north of the country during the summer months from November to March.
The best game-viewing months are during the winter season from April to October when the weather is dry and temperate. Daytime temperatures average around 25°C, with the hottest months being September and October. The sun is intense, so it is essential to bring hats, sunglasses and plenty of protective cream.
Nights can be cold, particularly in the desert areas, so warm clothing for early morning game drives and evenings in camp are required (gloves and a woollen hat are also useful accessories).
Before you travel, please take a look at Botswana's Laws & Customs here.
– You should carry some form of identification with you at all times. A photocopy of your passport is sufficient.
– Taking photographs or using video equipment near military and government installations is prohibited. Always ask permission before taking photographs of people in Botswana. If in doubt, don't take a photograph.
Plug Type
For Botswana, there are two associated plug types, types D and G. Plug type D is the plug which has three round pins in a triangular pattern and plug type G is the plug which has three Luggrectangular pins in a triangular pattern (as we use in the UK).
Currency
The monetary unit in Botswana is Pula. Pula is not available outside of the country so you should take US Dollars in cash. It is advisable to take dollars in small denominations and there is no need to change any money into local currency as US dollars are an accepted currency. US Dollar notes are not accepted with smaller heads on them i.e. the older notes so please check your money when you get your dollars.
Credit cards are also accepted in a number of hotels and lodges, but not in the bush camps – Visa and Mastercard are the most useful but you will usually be charged a fee of approx 5% for using them.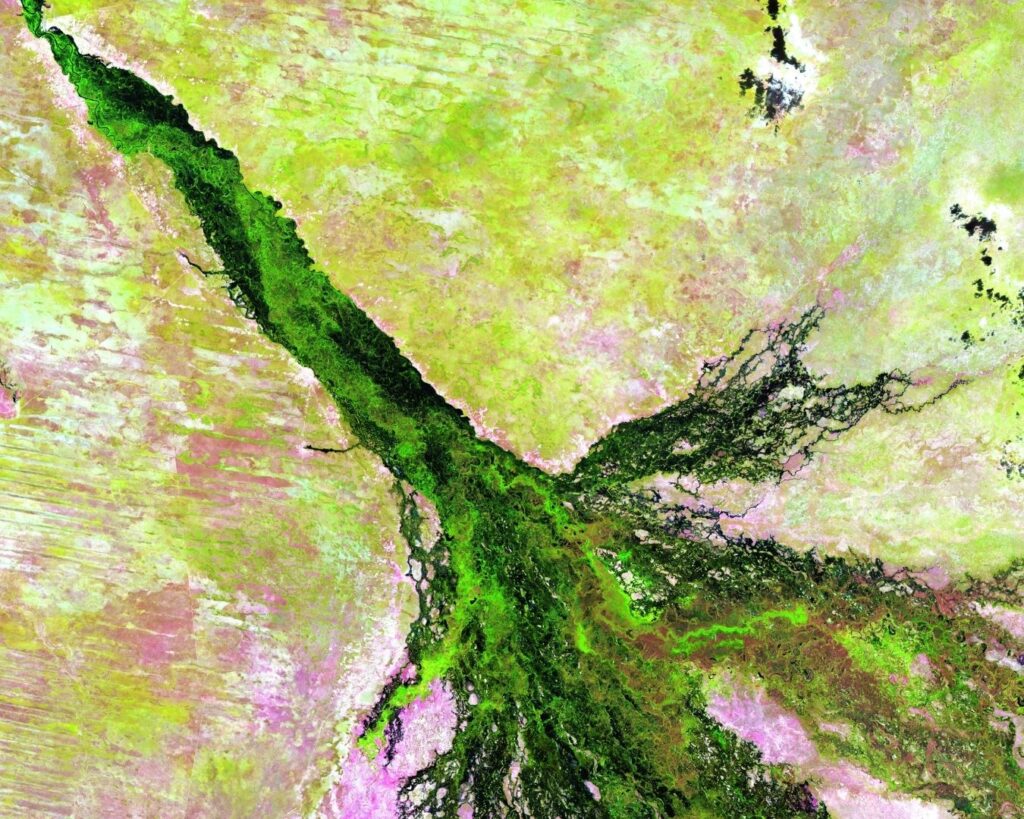 Vaccinations
We aren't certified to give medical advice so always recommend you consult your doctor or a travel doctor, as they will know which vaccinations you have already and any additional ones necessary for your trip. You can also take a look here for travel vaccination information and advice on bringing medication into the country.
It's worth noting that Yellow Fever Vaccinations are mandatory when coming from a country which has a risk of yellow fever transmission. More information on this can be found on the above link.
Tipping/Gratuities on Safari
We recommend travelling with USD in cash. For a couple, the guideline is $25 per day for your guide and the same again for the combined lodge staff – so around $50 per day total. The camp manager is always on hand on the ground if you have any questions.
Flights & Time Zone
The total flight duration from London to Botswana is 10 hours and 25 minutes 
Botswana is GMT +2.
Language
The official language of Botswana is English, while Tswana is considered to be a national language.
Food
Botswana's cuisine is known in many countries as the 'Rainbow's Gastronomy' thanks to the delicious array of traditional dishes and ingredients from papaya to peanut, showcased in mouthwatering meals like 'Dikgobe' and 'Seswaa'.