Bhutan – The Land Of Gross Domestic Happiness
Bhutan is up to something.
A country that measures its success by 'Gross Domestic Happiness' has got to be somewhere worth visiting. So recently I took a trip to the mysterious little Kingdom of Bhutan, nestled high in the eastern Himalayas between India and China. This was to prove a truly unique journey to a country lost in time, and one relatively unaffected by the outside world.
Only open to tourists a few decades ago, this little known land has a far different approach to tourism than its Asian counterparts. Keen to preserve its tradition, heritage and scenic beauty, the tourism here is greatly limited so that there is no adverse effects on the Bhutanese way of life.
Still keen for people to visit, and still looking to make money from tourism, this comes at a price to those wishing to go. Anyone therefore travelling to Bhutan has to pay a healthy $250.00 per day for the privilege. This includes your guide, driver, and all local taxes, but certainly prices the backpackers out of the picture. 
Should all countries look to Bhutan for leadership?
The result of this tourism management is that the Kingdom of Bhutan is preserved – and it truly feels like a step back in time. They have learned from neighbouring Nepal, and therefore the scores of budget travellers and everything that comes with it does not exist. When visiting the Dzongs and temples, you rarely see other tourists, and the locals pay little notice except to offer a welcoming smile.
There are no traffic lights in the capital of Thimphu and generally very few cars on the road. The locals play archery as you drive past and wear traditional dress, like their simple way of life has remained unchanged for hundreds of years.
Plastic bags are also banned, as well as large advertising boards and satellite television, and the people seem genuinely happy.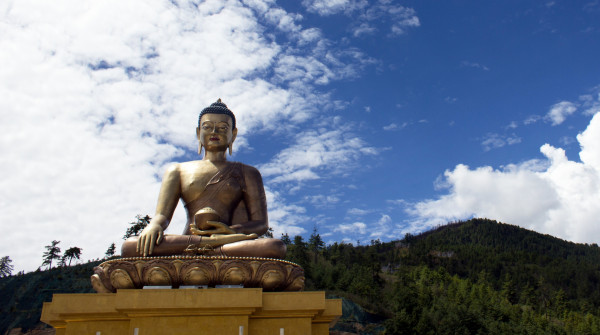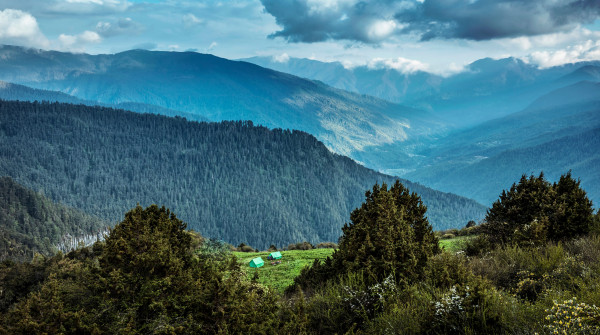 Carbon negative and 70% forest, what a place.
As the locals like to inform you, it does seem like the countries 'Gross Domestic Happiness' is genuinely a priority for the King and government.
Tied in with the Buddhist religion and their way of thought, its things such as happiness and environment that come first.
Bhutan is actually one of the global leaders in environmental sustainable development, and is proud to be the only carbon negative country in the world, with over 70% of the land covered in rich green forest.
In a 2016 TED Talk via National Geographic, Bhutan's prime minister Tshering Tobgay said: "our enlightened monarchs have worked tirelessly to develop our country, balancing economic growth carefully with social development, environmental sustainability, and cultural preservation, all within the framework of good governance."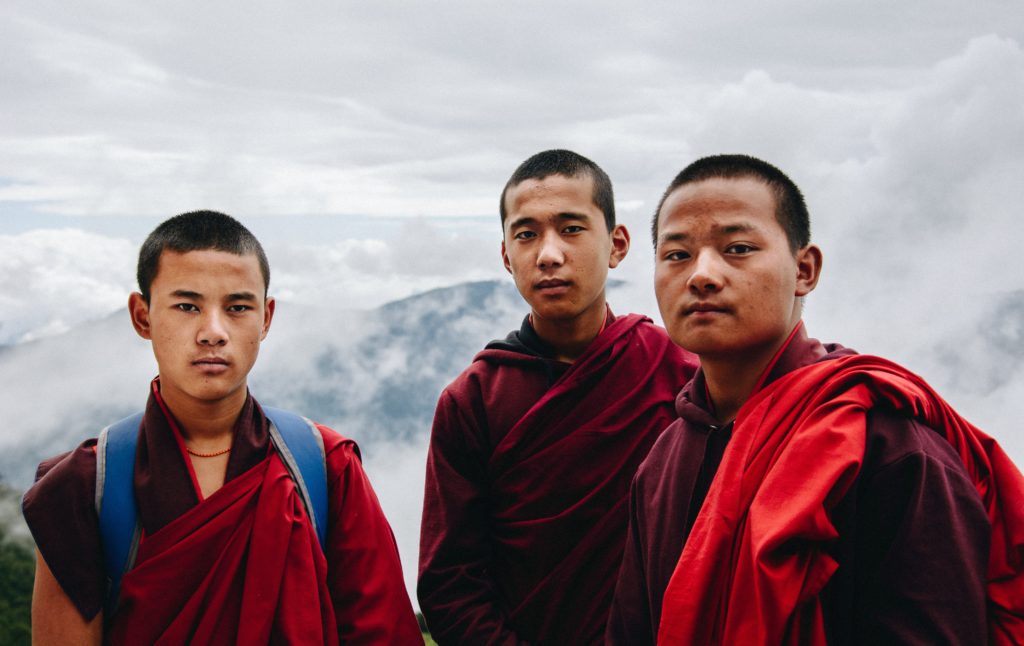 In a world of over-tourism and environmental issues.
It appears Bhutan is doing something right. Its exclusivity is successfully preserving the country's unique heritage and beauty, which is something we can all admire.
For more information on what you can do and see in this beautiful part of the world, check out our trip: