The Best Cyclades Islands for Your Honeymoon
Thinking of a Cycladic escape but not sure which islands are the ones for you? Forget hours of endless research, this helpful guide is all you need for a 101 on each island's vibe and with our hand-picked places to eat and top places to stay, that Greek retreat just got a whole lot easier. Let's go!
Sifnos
Sifnos is a foodie's paradise, the best island on which to indulge in authentic Greek cuisine with its thriving culinary scene and romantic laid-back setting… think epic dinner views of dazzling waters and blue-and-white domed churches. Looking for a more active getaway? With its array of stunning hiking trails along mountainous terrains, Sifnos offers adventurous honeymooners plenty of opportunities to put on those trail shoes and explore its incredible landscapes. In all, it's the perfect balance of low-key luxury and a beautiful, authentic vibe.
A place to stay: Verina Astra
A place to eat: Omega 3
Pairs well with: Santorini, Paros and Folegandros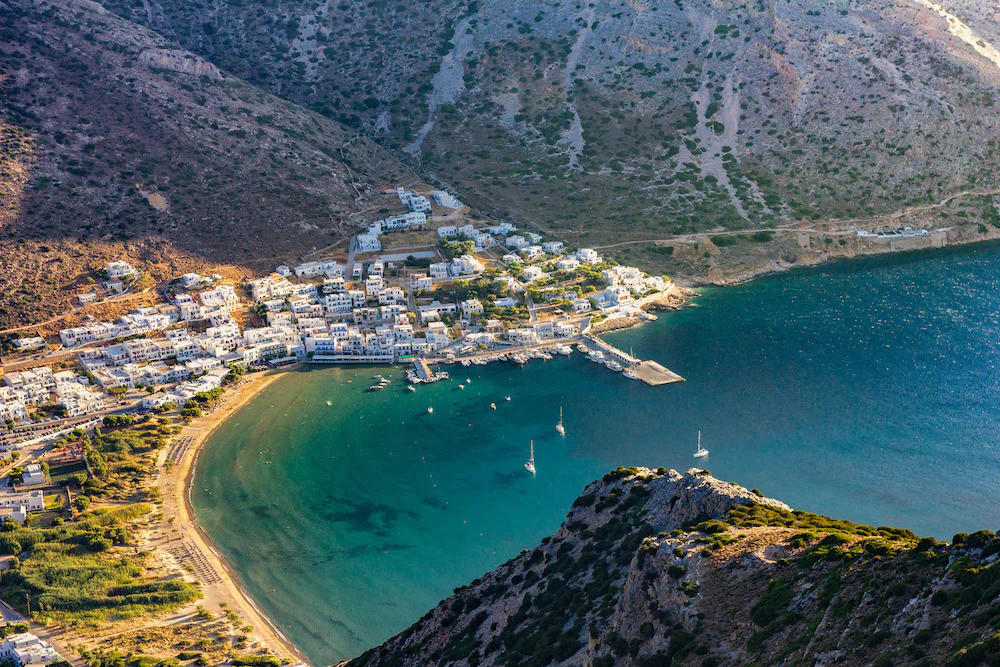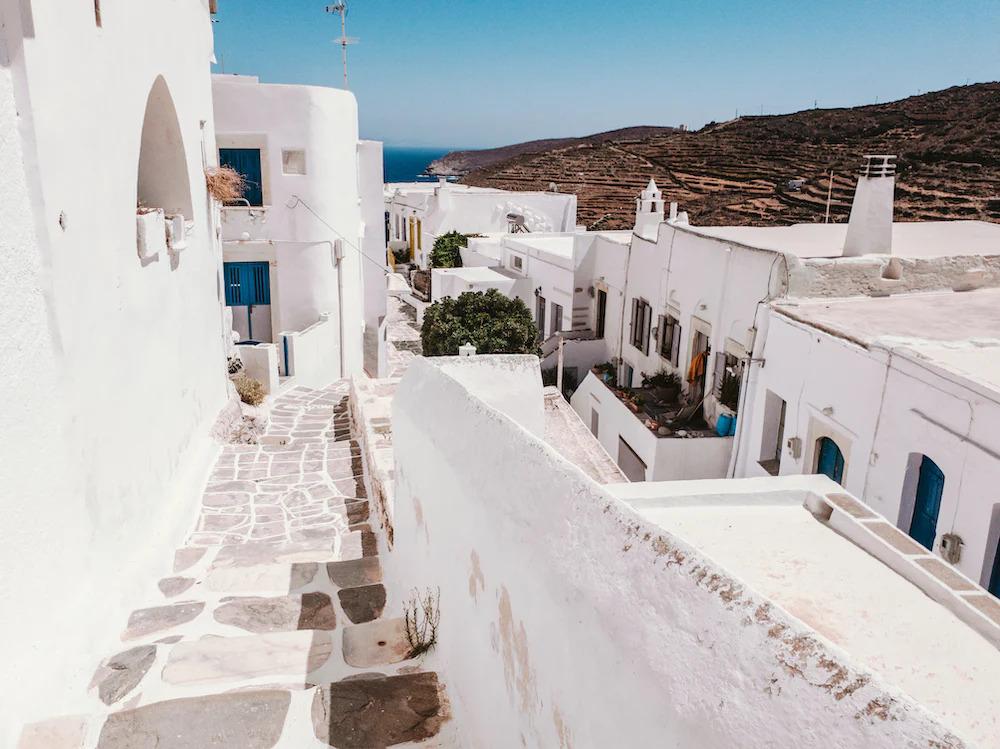 Milos
Best known for its incredible natural beauty (it's said to be the most picturesque spot in the Cyclades) this lesser-known Greek island offers endless beach days, crystal clear waters, bougainvillaea-trailing fishing villages and awesome sunset locations. The crowds are yet to catch on to this Cycladic gem, so you'll get to enjoy its epic volcanic landscapes, secluded, lunar-like coves and ancient sites (the Ancient Theatre is a must!) in serenity. 
A place to stay: Milos Breeze
A place to eat: Nostos Seafood Experience
Pairs well with: Sifnos and Folegandros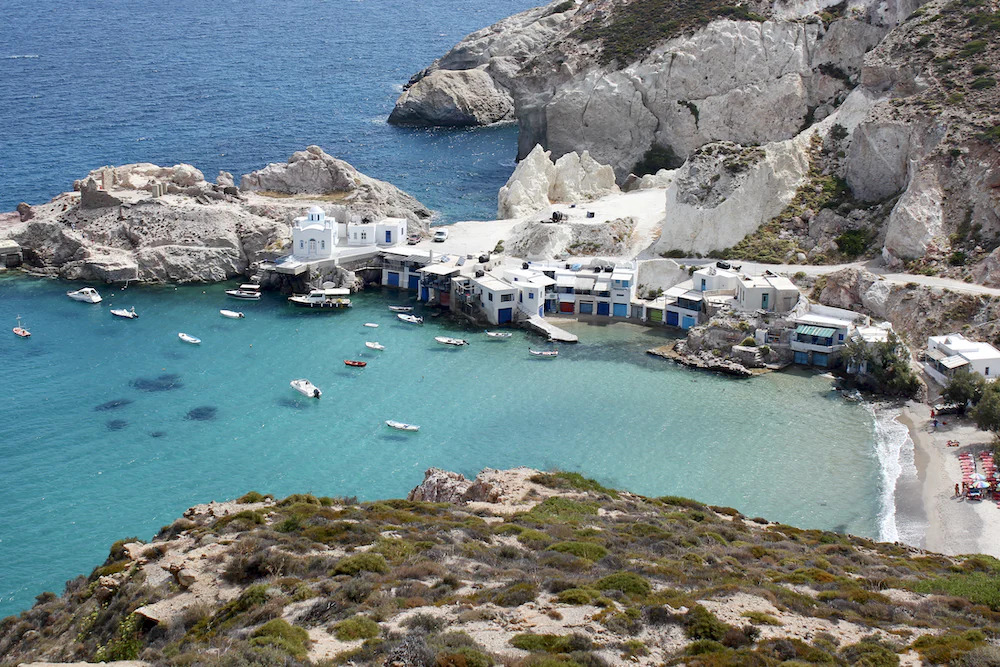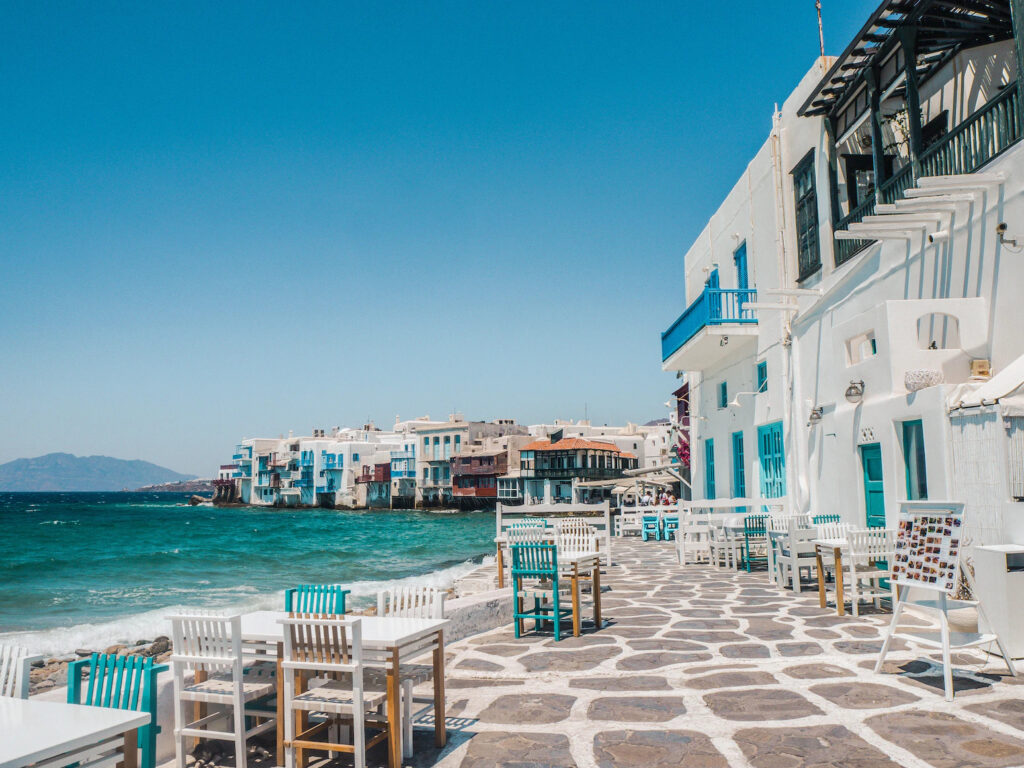 Folegandros 
An untouched secret that oozes Cycladic charm, Folegandros is a great option for newlyweds searching for that authentic Greek vibe with a touch of bohemian buzz away from the crowds. Wander along pebbly footpaths lined with fruit trees and stumble across cafes serving up delicious iced coffees and refreshing yoghurt bowls or soak up the afternoon sun on calm Aegean shores, with a glass of wine in hand, before cooling off in the crystal clear waters. Renting a quad bike is the best way to explore this bijou island.
A place to stay: Blue Sand Boutique Hotel & Suites
A place to eat: Pounta
Pairs well with: Milos and Sifnos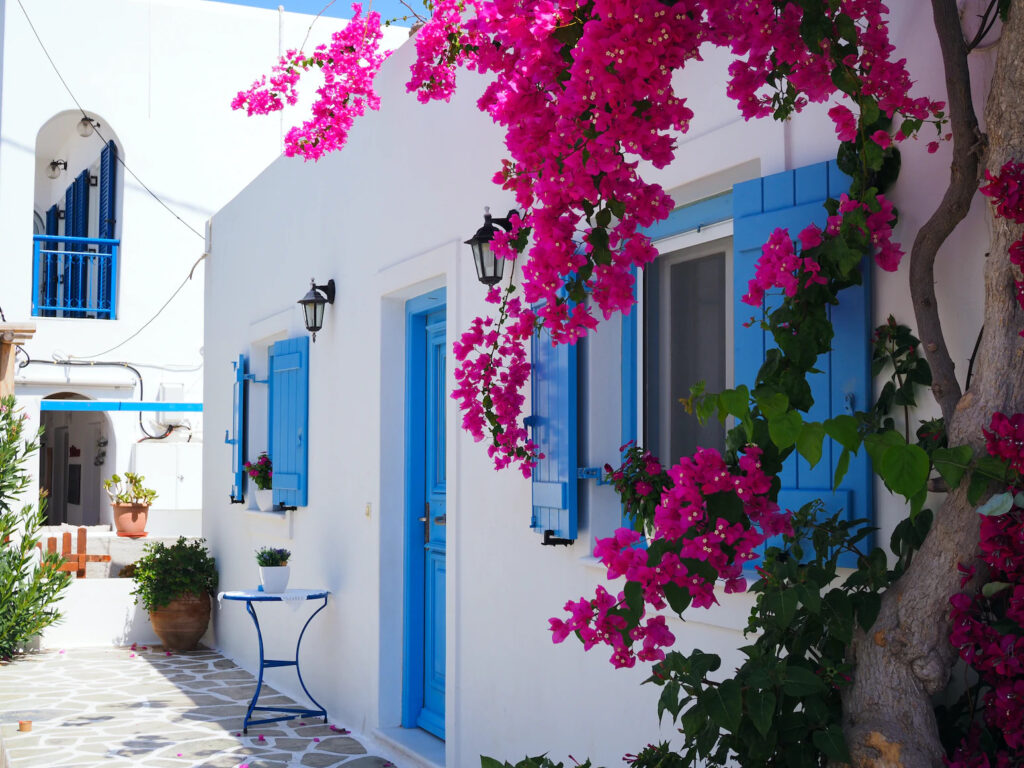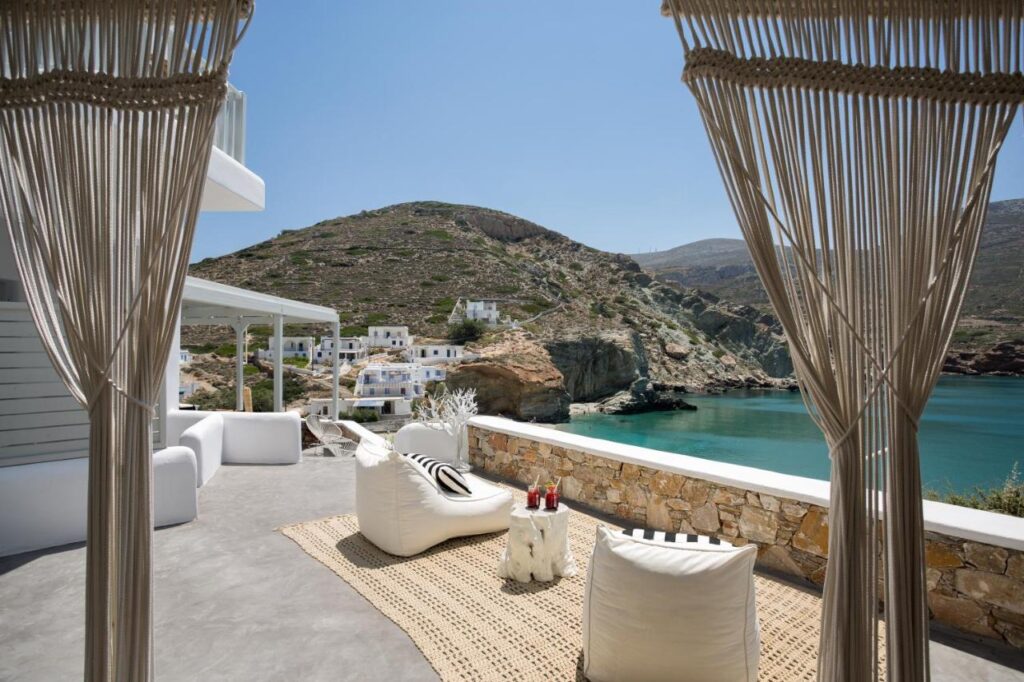 Mykonos
Party-loving couple? Mykonos is your island match. Think hedonistic sunrise celebrations, vibey DJs and endless bottles of champagne. The rise of celebrities and superyachts on the island has inspired a new wave of bohemian-luxe hotels and lavish restaurants, hence the rates turning up a notch in high season. Away from the partying, there are plenty of quiet corners in which to enjoy a romantic dinner, we have plenty of tips for waterfront restaurants in 'Little Venice', a beautiful area in Mykonos town with dreamy views of sunsets and, of course, those iconic Mykonos windmills.
A place to stay: Boheme
A place to eat: Nōema Mykonos
Pairs well with: Santorini and Paros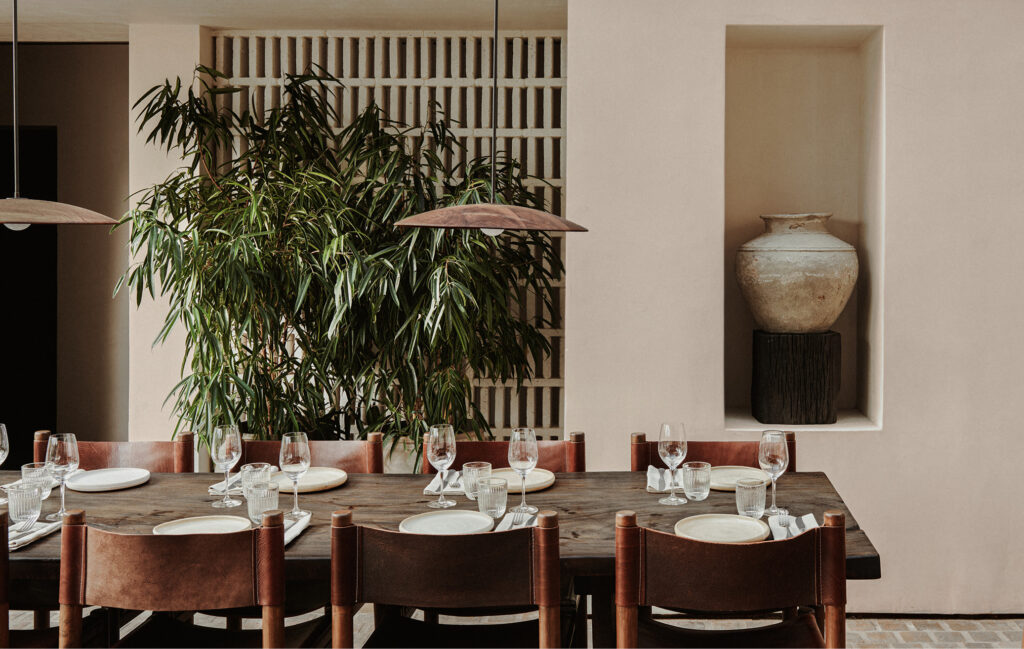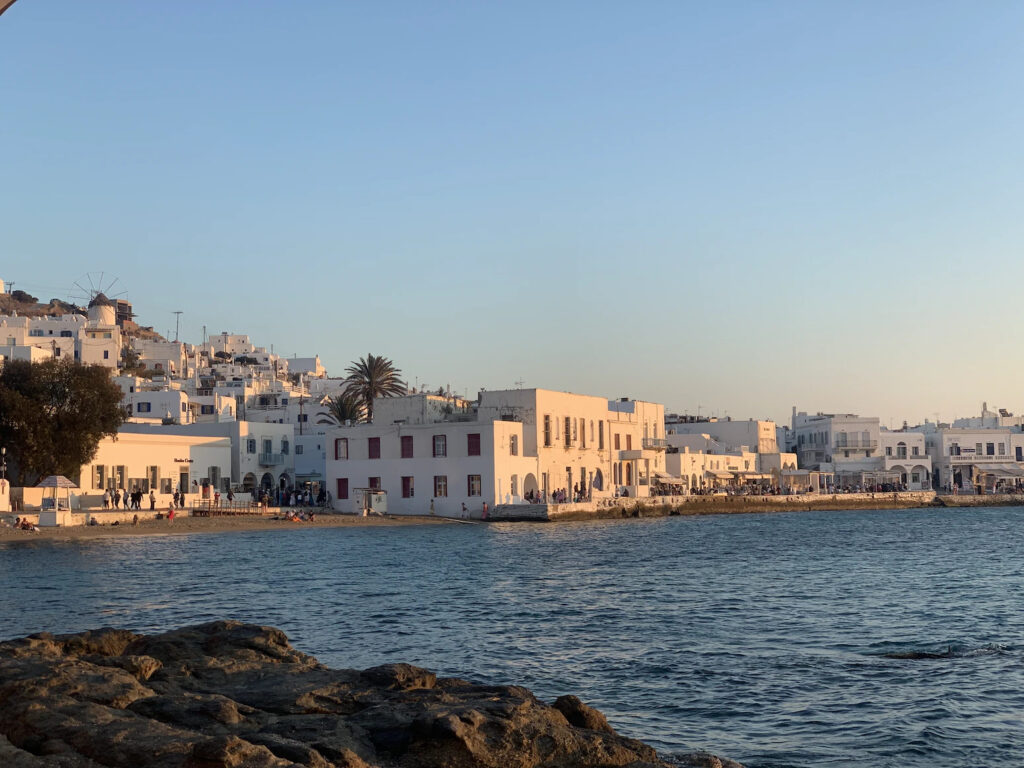 Paros
Packed full of charm with seaside views, white-washed homes and endless glamour, this island has a laid-back vibe and is ideal for couples looking for some chill-out time. Swim and snorkel in turquoise waters, soak up the rays with cocktails on tap and be sure to splurge on a little R&R at one of our hotels' spas. Head towards the beautiful port village of Naoussa where you can wine and dine with the locals or spend a day exploring Antiparos, a tiny island in the southern Aegean Sea. With the other Cycladic islands just a short boat trip away, Paros is a great stop for any romantic island-hopping escape.
A place to stay: Parilio
A place to eat: Ela Paros
Pairs well with: Mykonos and Sifnos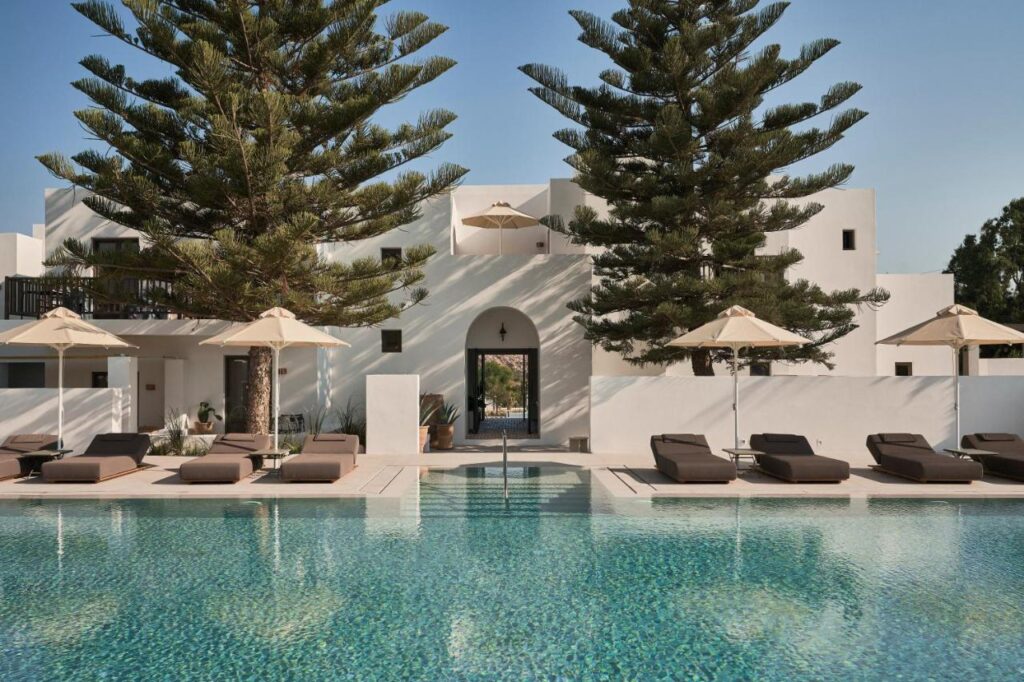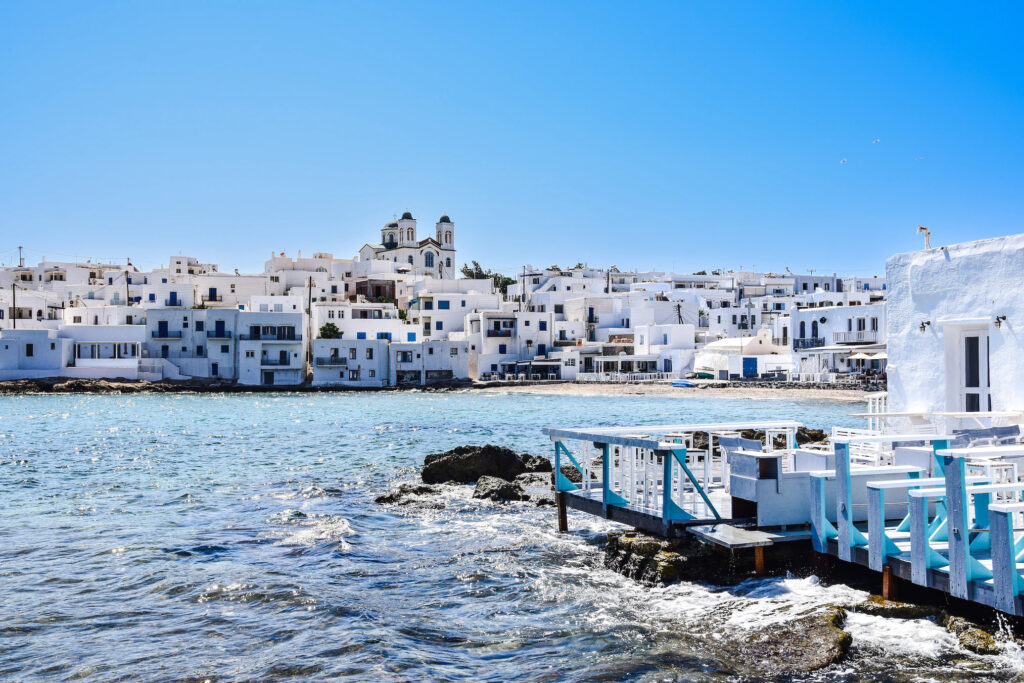 Santorini
This sun-soaked Cycladic island has long tempted newlyweds to its shores with luxurious 5* hotels, endless infinity pools, beautiful clifftop vistas and those iconic Santorini sunset views. Fancy taking in those views away from the crowds? Head to Imerovigli, just 3.5 km away from the centre of Fira and much loved for its secluded location and unbelievably romantic atmosphere. The reputation of this island as a honeymoon hotspot makes it a touch more expensive than others in the Cyclades, but for a couple of nights of showstopping romance, we think it's well worth it.
A place to stay: Vedema
A place to eat: Infinity Restaurant
Pairs well with: Folegandros, Milos and Sifnos