Where to Eat and Drink in Iceland
Iceland is a country that is known for its natural beauty and unique culture, but it is also a destination that should be on your radar for its outstanding food and drink scene. From traditional Icelandic dishes to world-class seafood, the culinary options in Iceland are as diverse as they are delicious. And when it comes to bars, the country has a thriving nightlife scene, with everything from traditional pubs to trendy cocktail bars. Whether you're looking for a casual spot to grab a bite or a high-end dining experience, Iceland has something for everyone. In this guide, we'll take you through some of the best places to eat and drink in Iceland, highlighting the must-try dishes, top chefs, and hottest bars in the country.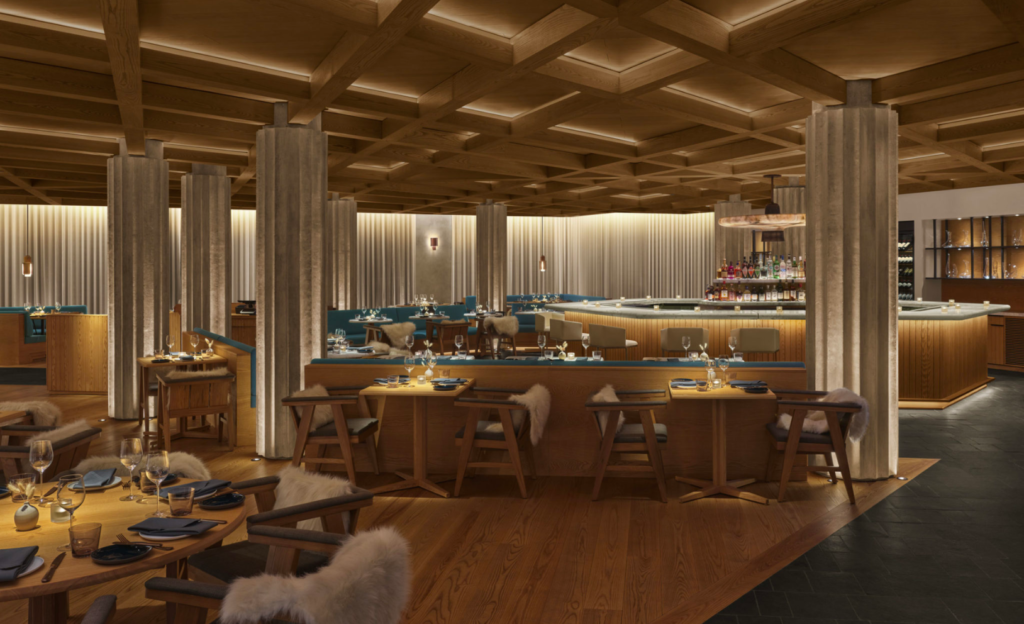 Where to eat
Tides Restaurant, Reykjavik: Tides is a must-visit for its modern Icelandic cuisine, curated by executive chef Gunnar Karl Gíslason of Dill and head chef George Halldors. Highlights include the bread serving, Icelandic scallops, and grilled Iceberg lettuce.
Dill, Reykjavik: Reykjavík's Dill is the first restaurant in Iceland to win a Michelin star. Specializing in New Nordic Cuisine, the menu updates traditional dishes with creative and delicious twists, paired with a great selection of champagnes and wines. It's a more expensive option, but we think the higher prices are well worth it. 
Fjoruborodid, Stokkseyri: Fjorubordid is a legendary seafood spot located close to Selfoss and Reykjavik.  Sample their famous langoustine soup or garlic butter langoustine tails. We recommend booking a table in advance, it's a popular spot!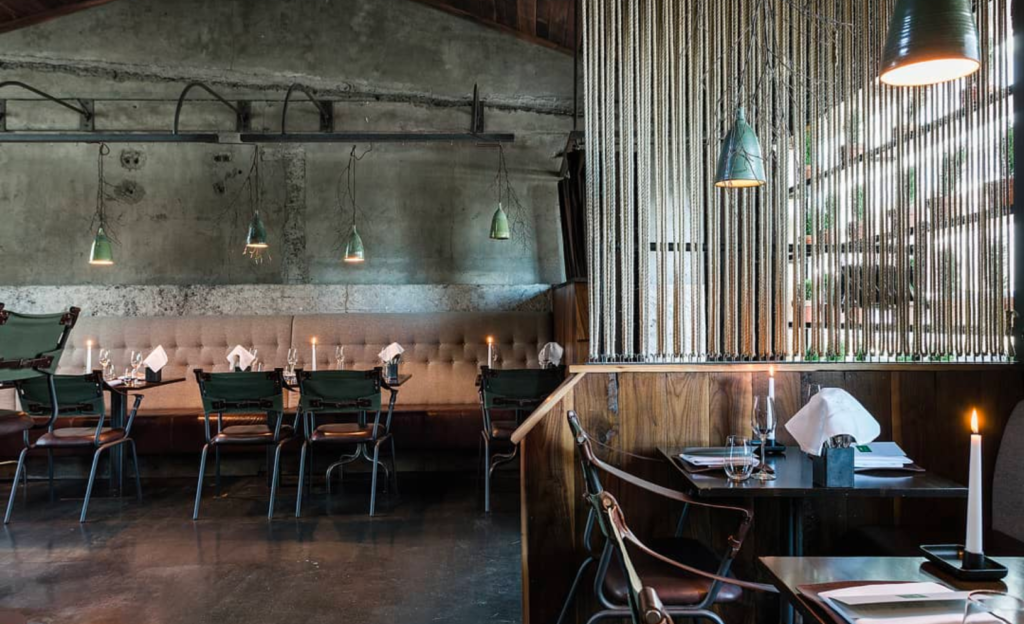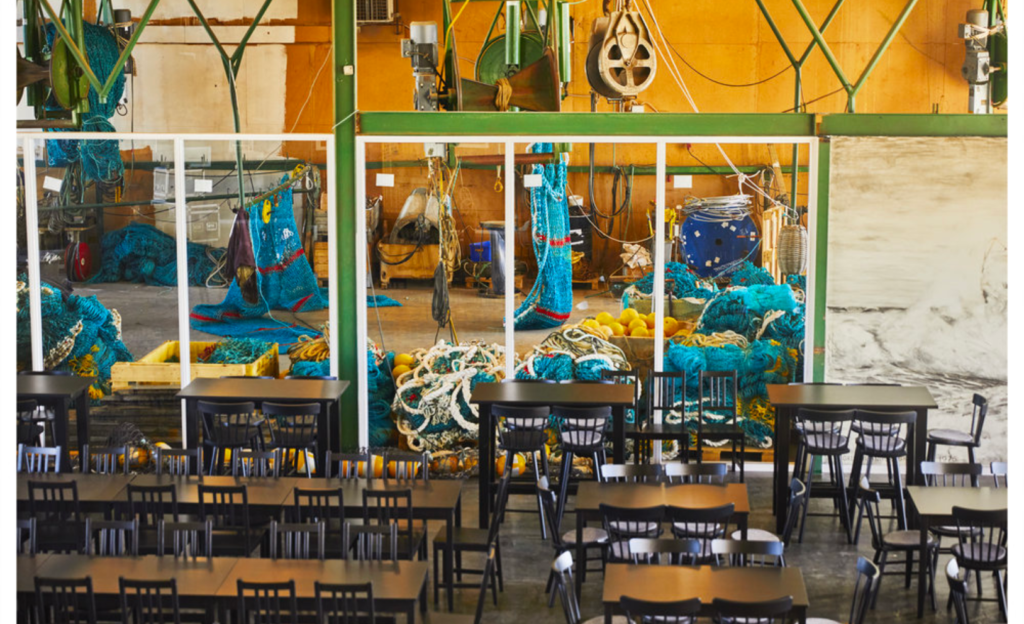 Tryggvaskali, Selfoss: A charming Icelandic restaurant in Selfoss, offering freshly-made seafood stew and ginger creme brulee. A perfect spot to experience authentic Icelandic cuisine.
Bryggjan Cafe, Grindavik: Located just 10 minutes from the Blue Lagoon, Bryggjan Cafe serves up delicious lobster broth. A great post-lagoon stop, with the option of a refill on your soup if you're feeling particularly peckish. 
Islenski Barinn, Reykjavik: Experience traditional Icelandic cuisine and culture at Islenski Barinn. This cozy down-to-earth Reykjavik restaurant serves up hearty dishes like reindeer meatballs and roasted leg of lamb, as well as the historic dish of hakarl (fermented shark and dried fish).
Grillmarkaðurinn, Reykjavik: Foodies will love Grillmarkaðurinn, an award-winning restaurant known for using fresh, organic, seasonal ingredients from local farmers. The menu features a variety of fish and meat dishes, all grilled to perfection, and there are also vegetarian options. The wine list is expertly curated and the staff are friendly.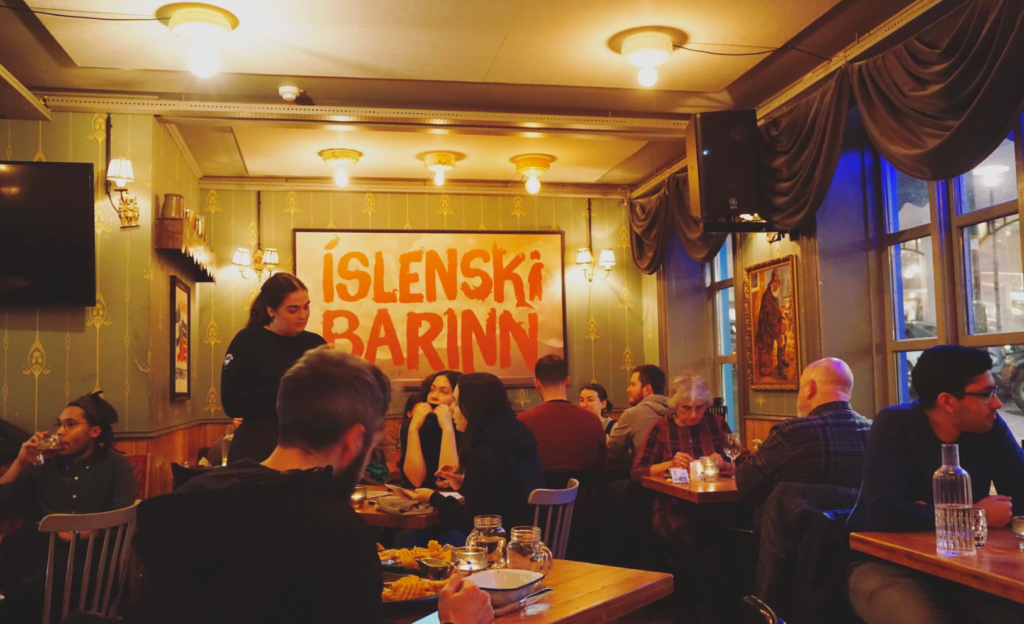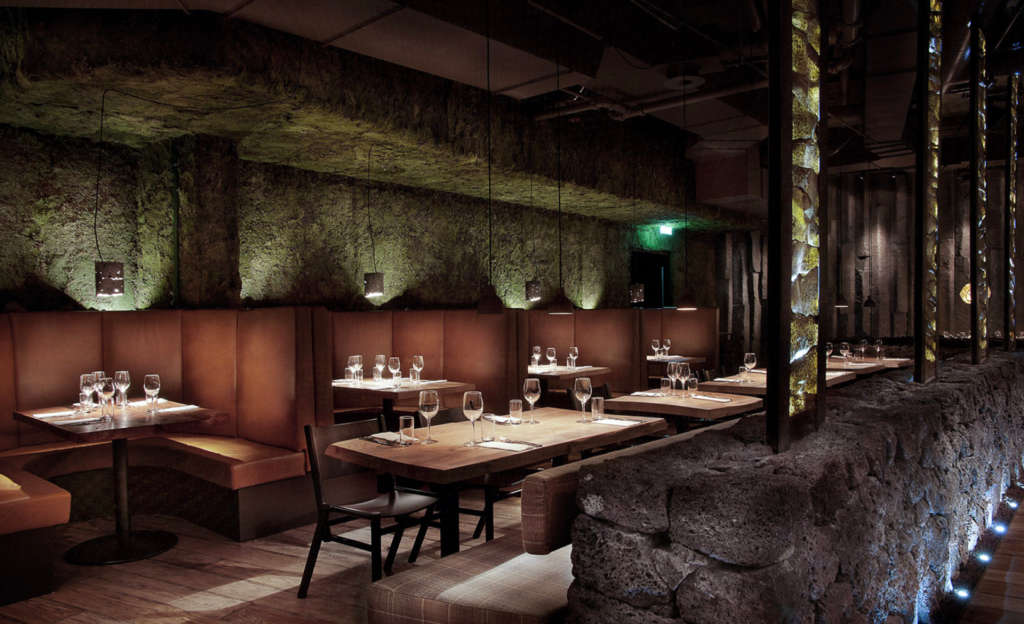 Drangar Restaurant, Vik: Dine in style at Drangar, a modern restaurant within the stunning Hotel Kría in Vik. The menu focuses on traditional Icelandic cuisine with a modern twist, featuring dishes like grilled spotted cod and Skyr and cucumber dessert. The atmosphere and service are top-notch.
Sudur Vik, Vik: Enjoy a delicious and authentic taste of Iceland's Arctic char at Sudur Vik. Pan-fried to perfection, this dish is a must-try while visiting Vik. The warm and inviting atmosphere makes for a pleasant dining experience. Don't forget to save room for dessert, their brownies are a must-try.
The Laundromat Café, Reykjavik: Reykjavik's Laundromat Café is a casual and upbeat spot for a craft beer, brunch, or even to do your laundry. With a classic American diner style, the menu offers healthy brunch options, Sunday roasts, sandwiches and burgers. There's also a selection of wines and beers, board games, books and a playroom for younger travellers.
Friðheimar Restaurant: Country-style, family-run eatery set on a working tomato farm where every dish is centred on tomatoes. It's not the most mind-flowing food you'll ever eat but well worth a visit on a Golden Circle day trip for the novelty alone.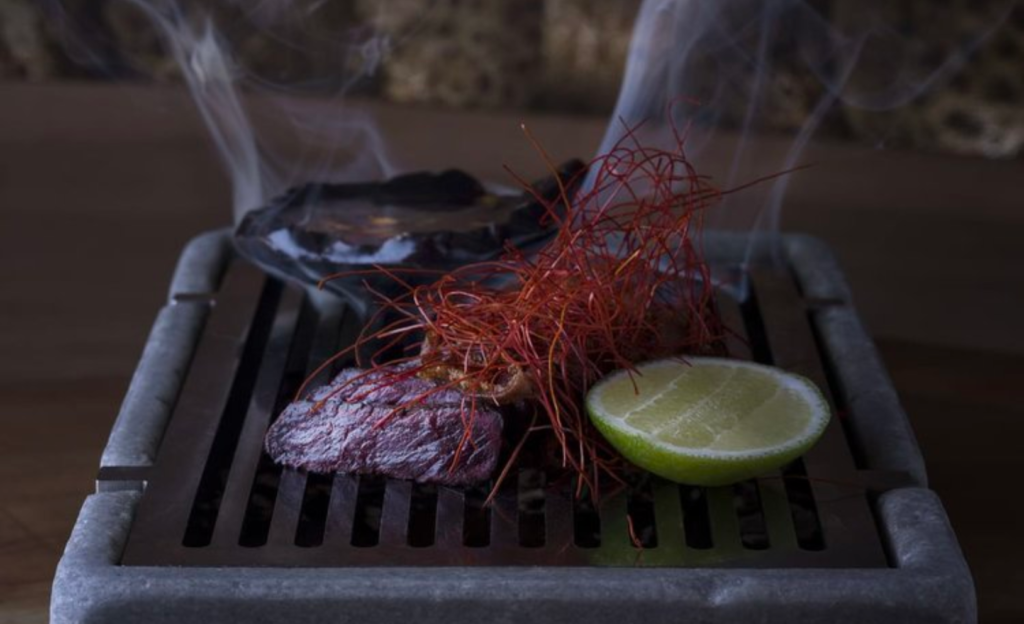 Bæjarins Beztu Pylsur, Reykjavik: Translating to "the best hot dog in town," this is a Reykjavik staple that has achieved cult status. The sausage is made from a blend of organic Icelandic lamb, pork, and beef, and topped with ketchup, sweet mustard, and a special rémoulade. A must-try for visitors and locals alike, this stand has been in business since 1937.
Lava Restaurant at the Blue Lagoon: Dine in a dramatic setting built into a lava cliff, with views of the lagoon and local, fresh ingredients at the heart of the menu, headed by a Nordic Chef of the Year winner.
Gló, Reykjavik: A pioneer in healthy, vegan-friendly dining in Reykjavik, with a daily changing menu featuring raw options and delicious desserts to prove healthy food can still taste great.
Kol: A must-visit spot in Reykjavik, offering a delicious tasting menu, weekend bottomless brunch and cocktails in an upscale destination. We love the sharing platter as a starter which has everything from Icelandic smoked salmon, ceviche, prawns, squid and more.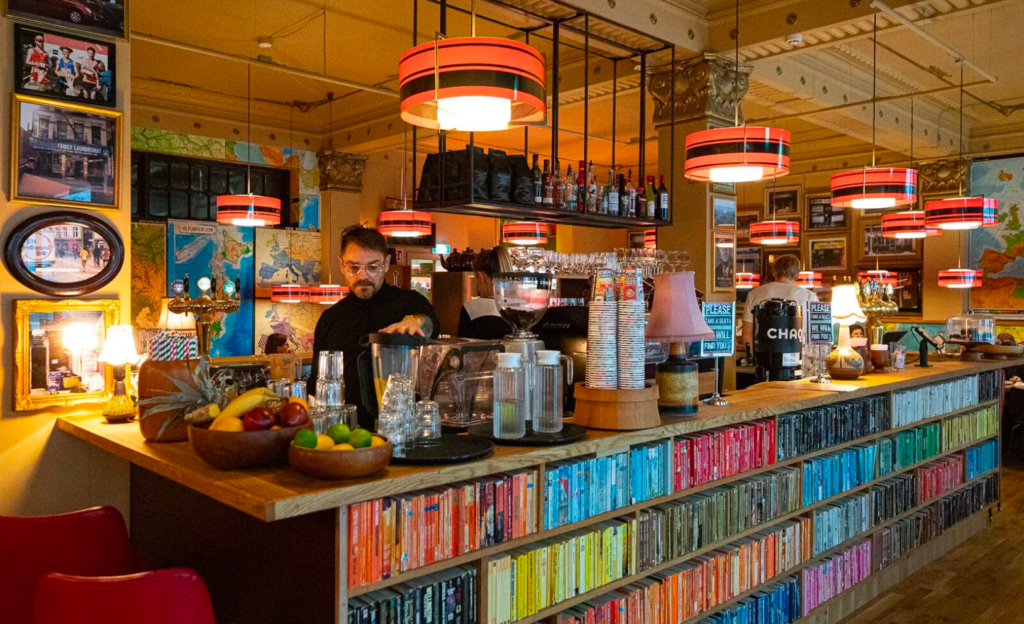 Where to drink
Húrra, Reykjavik: This downtown staple offers a diverse and alternative entertainment schedule, from jazz shows to experimental electronic music and stand-up comedy. With a range of beers on tap, daily happy hour, and casual bites, it's the perfect spot for a laid-back evening out.
Slippbarinn, Reykjavik: Hidden inside the chic Reykjavik Hotel Marina, Slippbarinn boasts master mixologists who create fresh, local cocktail creations and a variety of beers, wines, and liquors on tap. The food menu offers an array of options, including steaks, fish, lamb, and vegetarian options.
Kaffibarinn, Reykjavik: By day, a mellow café, by night, a raucous party spot, Kaffibarinn is a Reykjavík staple. With a London Underground logo outside and celebrity associations, it's been known for throwing wild parties since the 90s with tables and chairs pushed aside for a makeshift dance floor and local DJs spinning.
Prikið, Reykjavik: Reykjavik's oldest coffee shop, Prikid attracts a diverse crowd and has a fun, dive bar-style atmosphere. With cheap beers and a popular venue for local music, it's a great spot to grab a drink and soak in the local culture.
Mikki Refur, Reykjavik: This small and cosy cafe and bar, situated in the same building as an interior design shop, boasts a stylish interior and cool clientele. There's a neat selection of beverages that range from local beers to artisanal coffees alongside a range of bar snacks and larger dishes.
Jungle Cocktail Bar: Need a place to chill in Reykjavik? Jungle Bar is the place! A lush hidden bar founded by 5 talented mixologists with a good happy hour too, in a notoriously expensive hotspot in the city.