nemo's Top 5 Luxurious and Ethical Hotels in the UK
Choose Ethical on your Next Hotel Staycation
Nemo's number 1 value is for our hotels to be ethically minded. But this goes a lot deeper than just caring about the planet. It is a holistic effort to help protect local communities and the environment – something which is vitally important on our own shores, as well as around the world. Here's our pick of 5 ethical hotels in the UK, enjoy!
Read on to find out how they match nemo's ethical standards…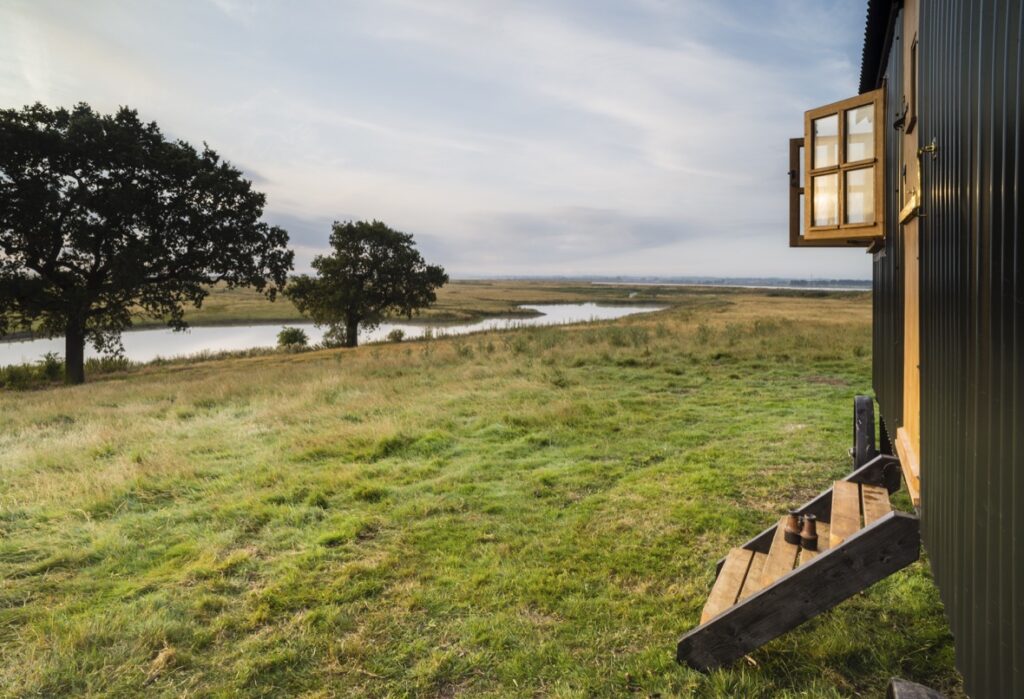 1. Elmley Nature Reserve, Kent
Elmley's hideaways are nestled in 3,300 acres of wildlife packed National Nature Reserve. Consequently, it couldn't feel further from the bustle of city life. As the only nature reserve you can stay in England, preservation is paramount to Elmley's values.
This sustainable ethos weaves through the fabric of your stay. Solar panels are used as an energy source all food waste is composted, as well as their carefully crafted hideaways are built with reclaimed wood. The accommodation itself meticulously blends indoor-outdoor living, from the sweeping views to be enjoyed from the comfort of your bed, to the superb outdoor showers. Naturally, refreshments are seasonal, with the bar stocking locally sourced drinks, and hot meals are cooked using locally sourced produce.
Our favourite room is The Saltbox, with prices starting from £145/night (two-night minimum stay). 
2. Kudhva, Cornwall
Through its proximity to nature and sustainable practices, such as running off of solar panels and utilising their own natural water supply to feed the site, Kudhva aims to passively educate those that stay in the world of sustainable living. If you fancy learning more about it, they also host a calendar of exciting workshops and sessions.
Everything about Kudhva invites you to enjoy your natural surroundings. There are plenty of experiences that will feed your soul and promote switching off. From the placement of glass-fronted architectural tree houses to the foraging and wild swimming available on-site. If you fancy exploring the local area, there are some incredible hikes, the North Cornish beaches are bountiful with decent swells for surfing.
There is a two-night minimum stay. We recommend booking one of the Architectural Hideouts or newly added Tipi's, boasting 180-degree views over the coastline. Prices start at £246 and £224 respectively.
3. Another Place, Lake District
Surrounded by the untamed Lake District vistas and overlooking the captivating midnight blue waters of Ullswater Lake, Another Place's interior has taken cues from the wild landscape outside. From the selected bright but natural hues of the furniture adorning the rooms to the floor-to-ceiling lake-facing windows in the pool, Another Place invites you to enjoy the landscape in which it's built.
Its relationship with the natural world outside doesn't end there. To play its part in sustainable practices, LED lighting is utilized across the hotel to conserve energy, and the electricity used to run them is 100% renewable. In the kitchen, seasonal menus are offered, with produce brought in from local farmers wherever possible.
Rooms start at £165.33 a night, and rates include a buffet breakfast.
4. The Green House, Bournemouth
Eco-friendly hotels aren't solely reserved for countryside hotels. The Green House is nestled just outside the heart of Bournemouth's city centre and just a 5-minute walk to the beach. As the name suggests, The Green House boasts an impressive list of eco-credentials. With no stone left unturned in their quest to help protect the environment. Expect locally-sourced products, bespoke bamboo-covered Hypnos mattresses, vegetable ink printed wallpaper, and low-energy electricals.
Its sustainable credentials don't compromise the hotels' style or comfort, boasting whitewashed and natural coloured interiors and beautiful furniture decking out the rooms. The Green House provides a luxurious escape for those that visit.
Rates usually include breakfast, and start from £109.00 for a small double. Their restaurant is quite the hit with locals and travellers alike, so we recommend adding dinner to your room when booking.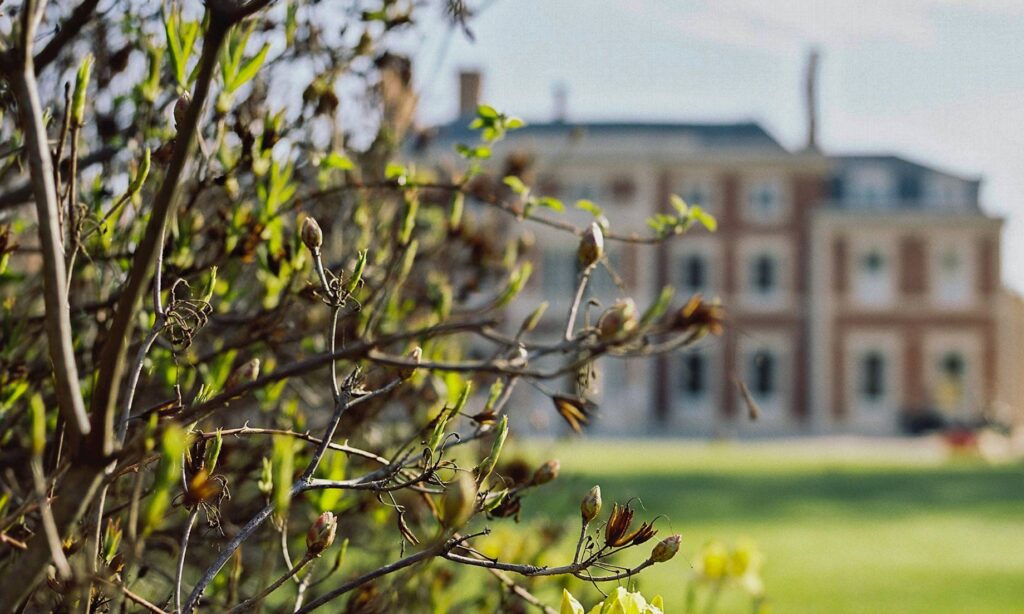 5. Heckfield Place, Hampshire
Housed in a handsome building from 1790, Heckfield Place is a real show stopper. A stroll around the grounds will reveal lakes, greenhouses, orchards, and, in a nod to its bucolic surroundings, a range of farm animals. Inside, the rooms are decked out in mid-century, contemporary, and antique furniture, expertly creating a well-appointed countryside oasis. They go above and beyond to ensure every effort is made to preserve its countryside surroundings.
With their farm-to-plate restaurant being just the start. You'll also find locally sourced bath products in your room, and will sleep well knowing the hotel runs on clean energy. This hotel is all about embracing its surroundings. Allow the friendly staff to help book some outdoor activities for you, such as cycling, fishing, or bird watching. There are many fun activities to add to your booking for a well-rounded countryside stay.
Double rooms start at £350.00 a night and include breakfast, but you'll need to pay an additional service charge of 10% per night per room on check out.
And Plenty More…
nemo make a conscious effort to only work with ethical hotels. So take a browse through our many options until you find something you love!