Why We Love Thailand…
With its tranquil beaches and ocean-anchored jungles, magnificent temples and cuisine that's adored around the world, Thailand offers everything one could wish for and all with a smile, thanks to the incredibly friendly locals… it is 'the land of smiles' after all!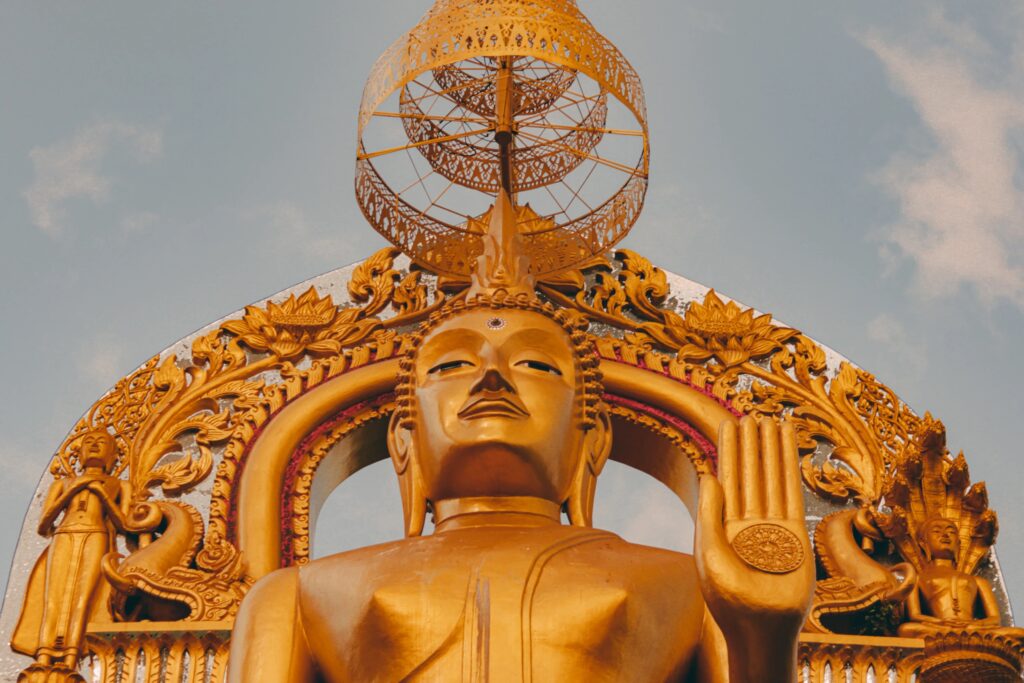 Entry Requirements 
Visas
All travellers to Thailand must carry a passport with a validity period of 6 months or more and proof of onward passage (a return or through ticket). You may be refused entry to Thailand if your passport is damaged or has pages missing.
You need a valid visa to stay in Thailand. British and American passport holders arriving by air or land can enter Thailand for 30 days without a visa (a 'visa exemption'), this can be extended once for up to 30 days. You must apply for an extension before your visa exception period ends. 
Please check out your local travel advice and let us know if you're travelling from a different territory.
Please note if you require a multiple entry visa or a visa that cannot be obtained online or on arrival, please ensure you look into applying for the visa at least one month prior to departure.
Covid-19 Rules
Please see the British Government advice here.
You do not need to present COVID-19 related document such as certificate of vaccination and COVID-19 test results upon arrival in or transit through Thailand.
Please check the Government guidance if you are entering/returning to a different country, and do get in touch with our concierge team with any questions.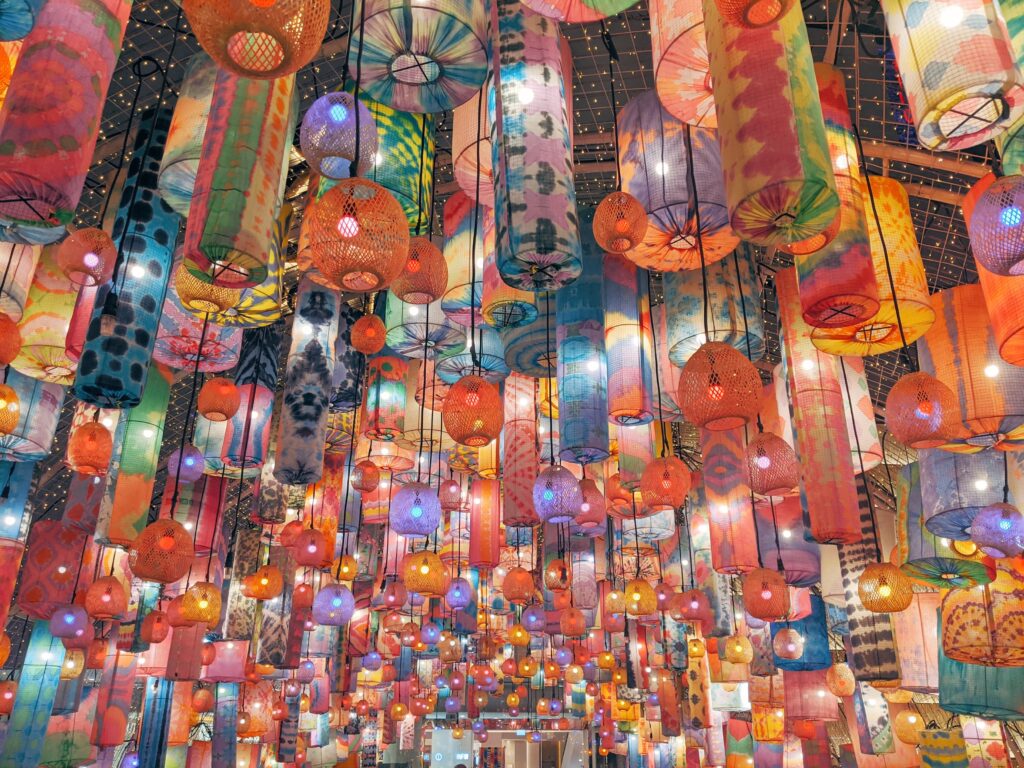 Transfers
We're able to arrange your transfers for you, just let us know your flight number, and we'll plan the route and let you know the cost! For multi-stop trips, we can also arrange your transfers between hotels/regions.
Flights & time zone
The fastest direct flight from London to Thailand is 11 hours 30 minutes.
Thailand is GMT+7.
Plug Type
Types A, B and C are used in Thailand Plug type A is the plug which has two flat parallel pins, plug type B has two flat parallel pins and a grounding pin and plug type C has two round pins.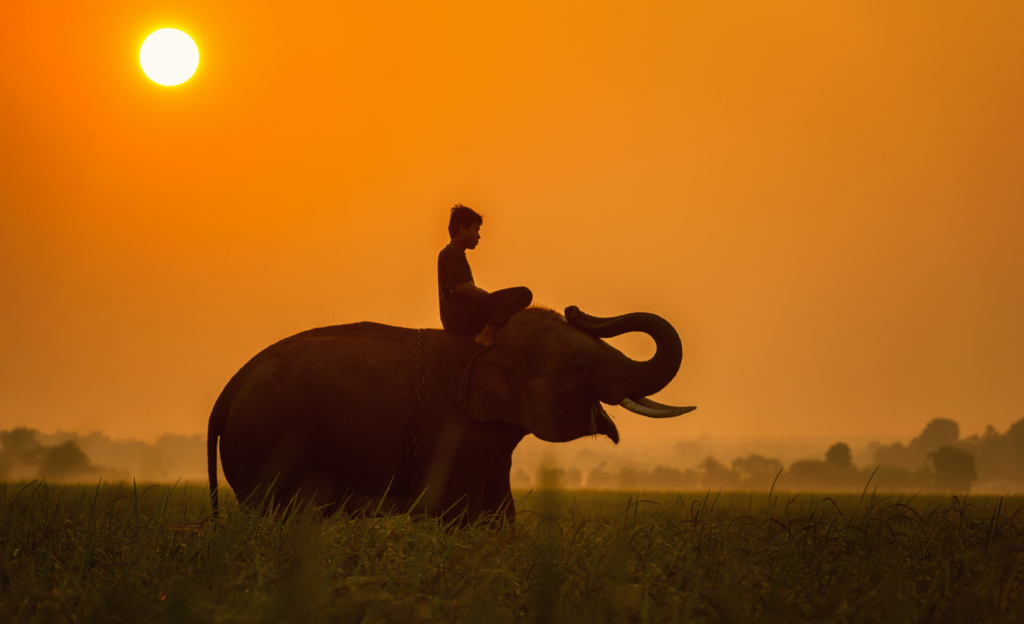 Currency
Thai baht, which is divided into 100 satang (tiny copper coins that represent 25 and 50 satang). Silver coins are one baht, two baht, and five baht. The larger 10-baht coin is silver with a copper inset. Bank notes come in denominations of 20 baht (green), 50 baht (blue),100 baht (red), 500 baht (purple), and 1,000 baht (brownish colour on a white background).
All the international airports and most shopping centres, convenience stores, hotels and banks, in Thailand have an abundance of ATMs that accept foreign cards.  A maximum withdrawal of 20,000 baht per transaction usually applies. Credit cards are widely accepted nationwide.
Tip: Banks are open Monday to Friday, generally from 09:00 to 15:30 and these give the best exchange rates.
Tipping & Bartering
Tipping for good service is not expected but is always appreciated in Thailand. It is customary, though not compulsory, to tip tour guides and drivers at the end of a tour. Hotel and station porters should also be tipped a small amount for carrying bags to rooms. In other cases, it is totally up to the individual when and how much to tip. Hotels and higher-end restaurants include a service charge and government tax on the bill.
The largest concentration of street stalls in Bangkok is at Patpong Night Market which is packed with tourists from about 19:00 until late. Bartering is not only expected, it is a way of life! This ensures that you get the best deals and should be utilized whenever you buy anything on the street or from a market stall. Top tip – start at a third of the asking price and work your way up.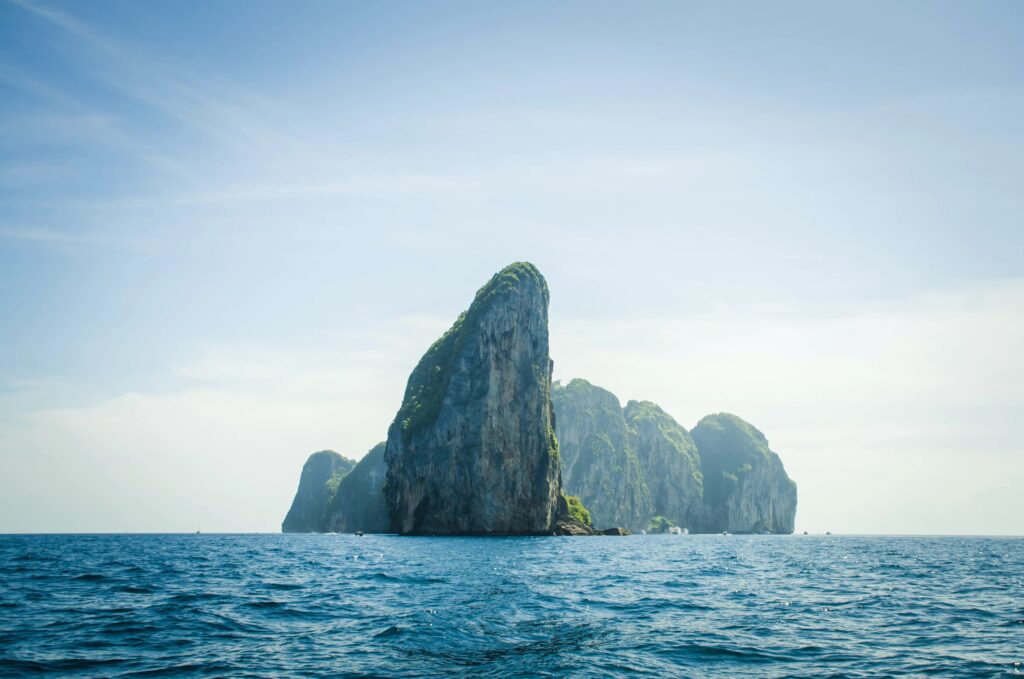 Climate
The best time to visit is between November – April when the weather is cool and dry and the majority of Thailand's myriad of festivals are staged.
During these winter months, the temperatures in the far north can drop considerably, whereas from March to June temperatures soar to over 35 degrees-plus Celsius. Thailand's rainy season begins toward the end of June and continues until October and November. During this time the humidity can be stifling as it rains on a daily basis, usually late in the afternoon. The Southern Thai beaches are faced with two weather systems which bring tropical rains at different times of the year,  so travellers can enjoy Thailand's beaches all year round. From January to September you can choose a beach on the east coast such as Koh Samui and Koh Chang where you will have the best chance of sunny and dry weather; while from October to April, destinations including Phuket, Krabi, Koh Phi Phi and Koh Lanta offer the best chance of good monsoon-free weather.
What To Pack
We recommend lightweight cotton clothing to be comfortable in Thailand's generally tropical temperatures, but pack warm layers if you're visiting northern Thailand between Nov – Feb. Bring a couple of cover-ups to protect against mosquito bites when outside in the evening, and a lightweight raincoat is a good idea if visiting during the rainy season as the downpours can be very heavy.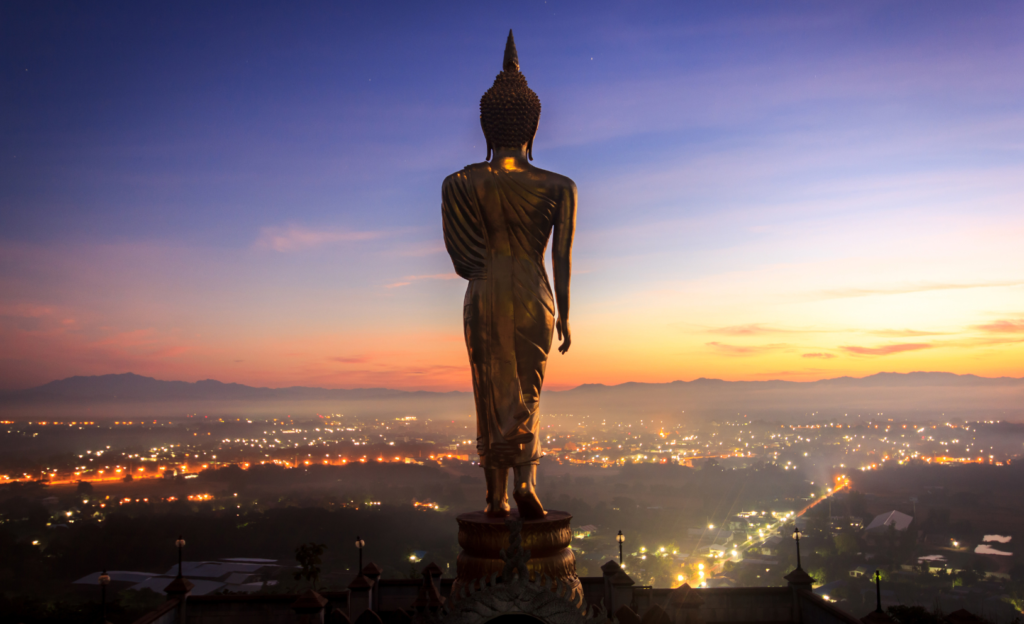 Laws and Customs
Take a look at Thailand's laws & customs here.
– Please be aware of and respect local traditions, customs, laws and religions at all times and be aware of your actions to ensure that they do not offend.
–  Travellers should not wear shorts, short skirts or similar clothing when visiting religious sites. It is customary to remove shoes when entering a temple. Beach wear, shorts and cotton vests are deemed unsuitable in Bangkok's shopping malls, restaurants and hotels.
– Ladies should never touch or sit next to a Buddhist monk.
– Do not sunbathe without swimwear on and females should wear relatively modest swimwear, of particular importance on some of the southern islands and beaches where local Muslim populations are more prevalent.
– There is a smoking ban on some beaches, including in Koh Samui, Pattaya and in Phuket, Prachuap Khiri Khan, Chon Buri and Songkhla provinces. Those caught smoking in non-designated areas face a 100,000 baht fine or up to a year in prison.
– Electronic cigarettes are illegal in Thailand and their use may incur fines or imprisonment.
– There are also strict rules on the disposal of all forms of waste, especially polystyrene and plastic, and any activities that can cause damage to coastal areas. You should follow local guidance.
General Tips
– We advise against purchasing ivory or products made from animal bone, hide or hair. You do not know their origin and their purchase fuels the illegal trade in wildlife and encourages poachers to continue to hunt these animals.
– Do not give money, food or gifts to begging children.
– Do not accept offers from strangers or from taxi drivers to go shopping.
– Be wary of renting jet skis as scams for non-existent damage are prevalent and it is very unlikely insurance policies will cover this activity.
– The best way to stay in touch is to buy a local SIM Card for your mobile phone at a convenience store and use this instead of expensive roaming rates.
– Never leave your belongings unattended and always maintain a firm grip on cameras and shoulder bags as motorcyclist snatch groups can be a problem.
– Be wary of taxi drivers waiting outside of hotels who may refuse to use the meter as required by law and always agree fares with tuk-tuk drivers beforehand to avoid confrontation when you arrive at the destination.
– Avoid offers to buy gems at widely discounted prices and other touts who approach you in the street.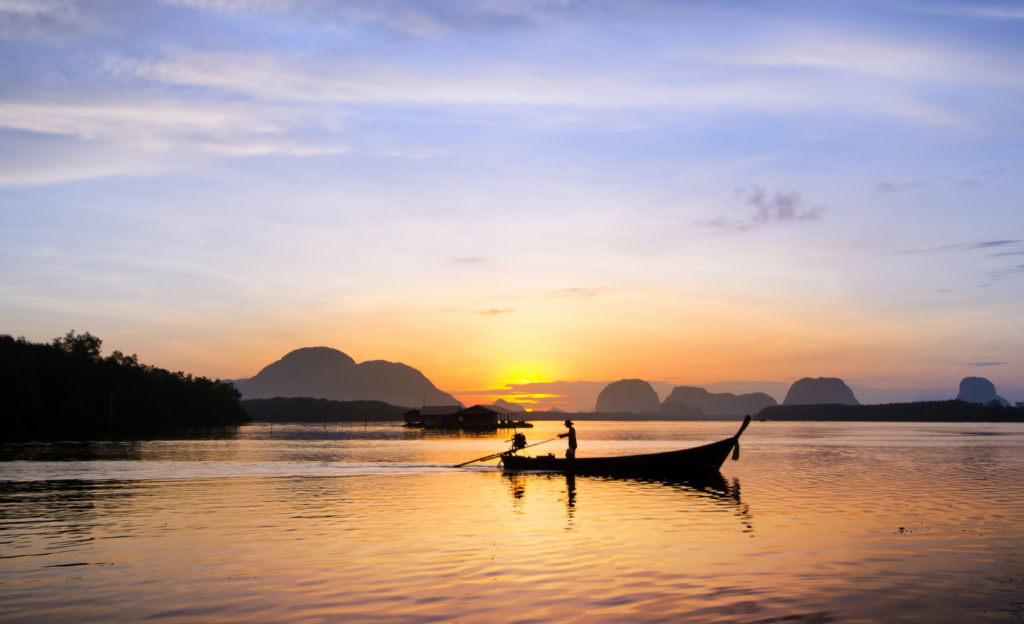 Vaccinations
We aren't certified to give medical advice so always recommend you consult your doctor or a travel doctor, as they will know which vaccinations you have had already and any additional ones necessary for your trip. You can also take a look here for travel vaccination information and advice on bringing medication into the country.
Language
The Thai language is widely spoken throughout Thailand, and many Thais also speak and understand English. However, please be patient when you don't get the service or order you expected. Remember that English is not the first language in Thailand and be relaxed/tolerant when it comes to ordering food, paying a bill, or waiting for change.
Food
Thailand is world-famous for its mouthwatering cuisine and for good reason, standout staples include Pad Thai, massaman curry or the famous green Thai curry – spice levels vary throughout. Warning, you'll be hooked on Thai food after the first bite!