Team Travel Tips and Memoires – Morocco
Morocco is an incredible country and it's one of our favourites to visit – for good reason! The team have had some incredible experiences over the years and have a fantastic collective of tips and advice, whether it's the best souks, rooftop bars or mountain hiking trails. Read on as they retell their favourite memories from their wildly varied trips!
With everything that Morocco offers, we know it can be tricky to figure out the best routes and how to piece it all together. This is where we step in, with a plethora of amazing boutique hotels up our sleeves alongside our personally-vetted routes and fantastic partners for activities along the way, we'll create a totally unique trip just for you. 
Want an exceptional Moroccan travel experience, but don't know where to start? Get in touch, let our experts work their Moroccan magic!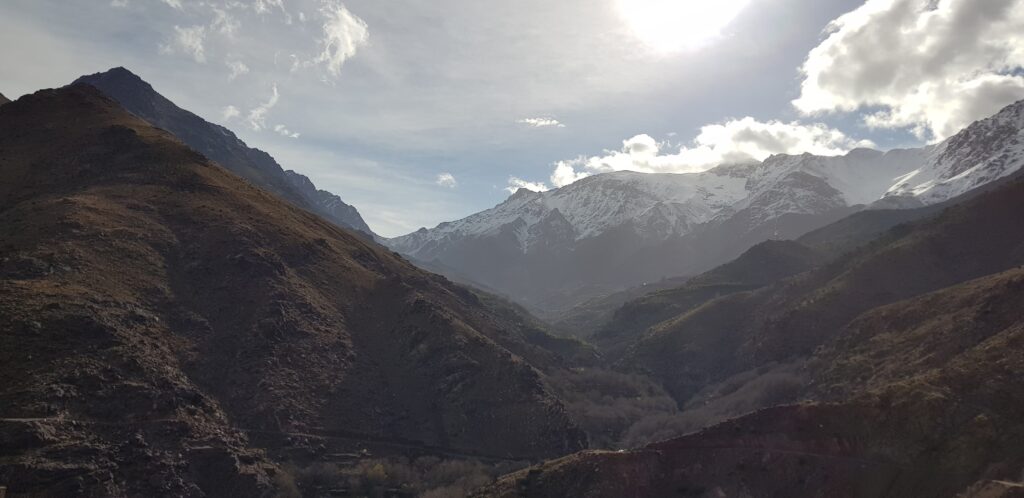 Hannah – the summit specialist
"The diverse landscapes and different types of trips you can do in Morocco is definitely part of the draw for me. From summiting Mount Toubkal at daybreak (in the snow), riding a camel into the Sahara (32 degrees), to wandering the vibrant souks of Marrakech, getting lost down the winding alleyways."
Tom – the road trip raver
"One of my favourite ever adventures was a drive from Taghazout, an amazing surfing village on the coast, through the Atlas Mountains and on to Marrakech. The views were absolutely incredible, and we stopped for mint tea with local Berbers in the mountains and finished with an incredible (and very oversized!) tagine at Cafe des Epices in Marrakech. 
Taghazout – I love the vibe here, it's an incredibly chilled surfing village and a complete contrast to the hustle of Marrakech and Fes.
Atlas Mountains – I could spend weeks tucked away up here, trail running, hiking and living a very zen lifestyle. 
Marrakech – I can't get enough of this city. I love diving into the organised chaos for a few days at the end of a trip."
Luke – the medina marveller 
"My favourite thing of an evening in Marrakech is to head to Kabana rooftop bar, in the heart of the medina this is a corker of a location – with views of the Koutoubia and a lush setting of flora galore! The sundowner cocktails are a perfect way to cool off from the heat of the day (and the ginger sorbet is highly recommended!)"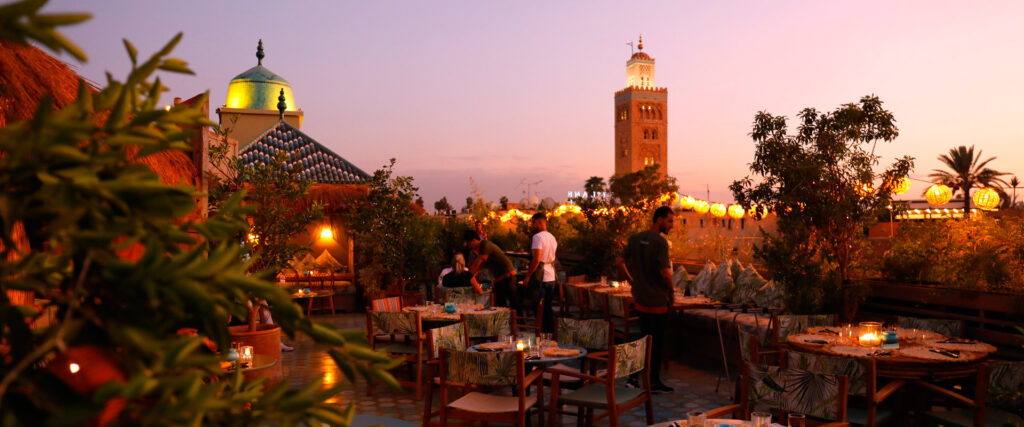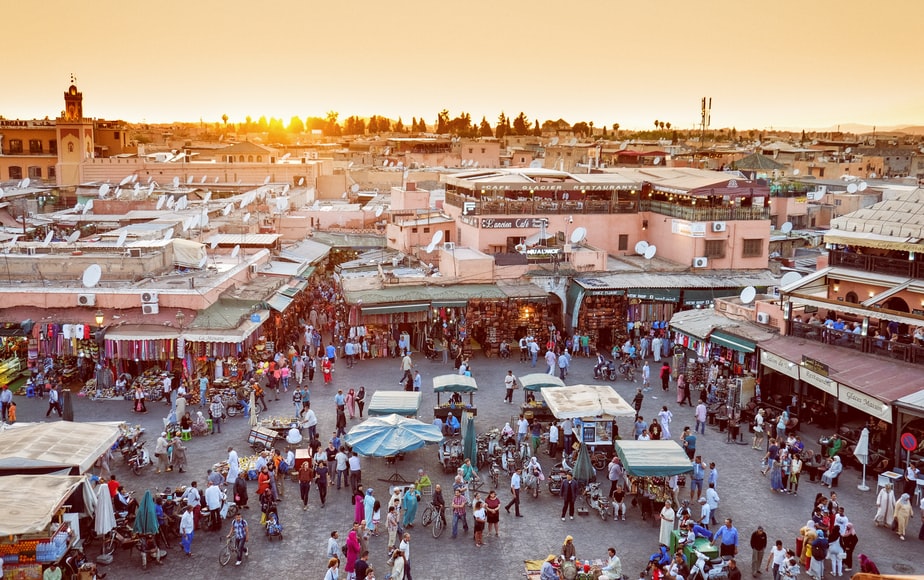 James – the all-round adventurer
I've been lucky enough to have a few epic adventures through Morocco, but my most recent one was probably the most memorable. It was 9 days, split into three mini adventures…
The first, a 3 day road trip in a 4×4 into the remote middle Atlas, visiting remote villages, staying in local inns, and visiting La Cathedral (a huge rock face in the middle of nowhere). In a single day we went from lush olive groves to snow capped peaks, to bustling medinas. The variety was amazing.
The second was a 3 day hike into the high Atlas mountains. On foot is the best way to visit this part of the country, hanging out with local Berber villages, admiring the scenery, and drinking copious amounts of sugary mint tea to keep you going.
The final stop – a festival in Marrakech! A few days of African music, delicious feasts, and dipping into the medina for some hustle and bustle and you guessed it, more tea. The perfect end to a trip.