A Slice of Stanley Tucci's Italy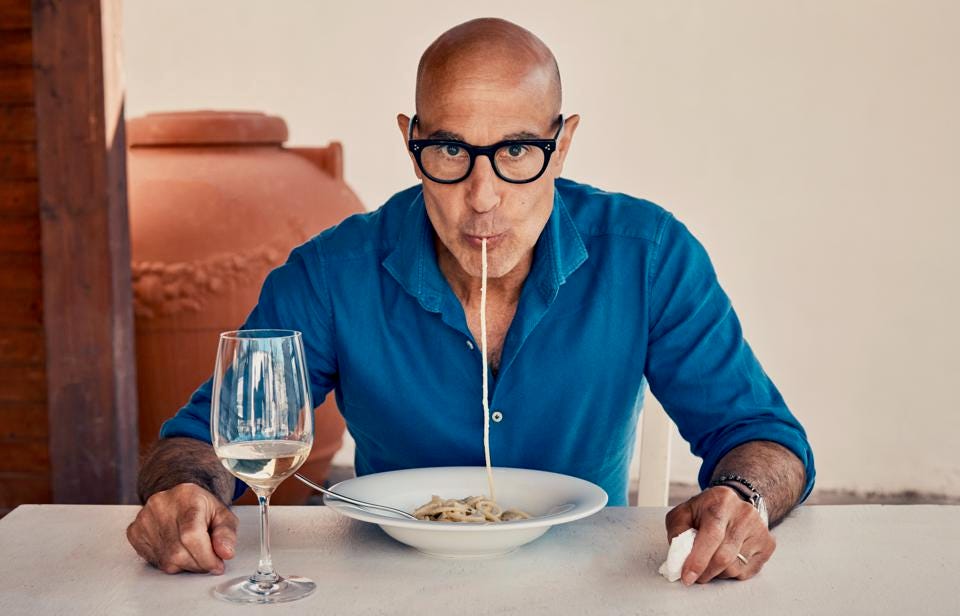 If you've spent the day with us in the office, you'll know how often Stanley Tucci is mentioned. Safe to say, we're big fans and many a team dinner has been inspired by his recent series of Italian adventures… much to our tastebuds' delight. So, in honour of this Italian-American icon, we've compiled a list of every restaurant that Stanley Tucci visited on his 'Searching for Italy' journey. From the picturesque coastal town of Amalfi to the bustling streets of Rome, these restaurants showcase the rich culinary heritage of Italy and all feature on our Italian itineraries. Join us as we explore the traditional trattorias and Michelin-starred restaurants that Tucci visited along the way.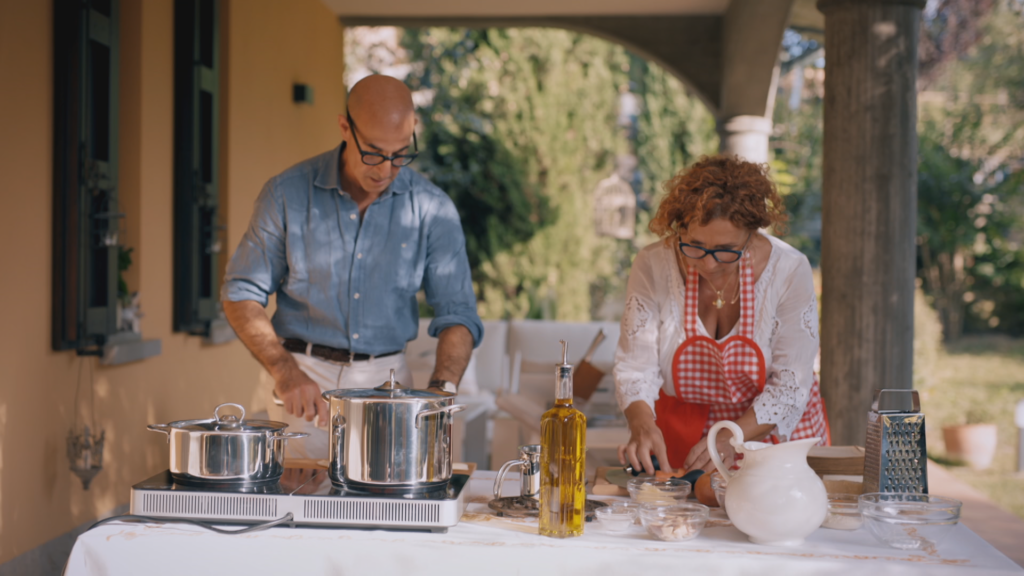 Rome
It's here that Stanley Tucci sets out to taste the city's "Big 4" pastas – Amatriciana, Cacio e Pepe, Gricia, and Carbonara. He also indulges in the local pecorino cheese and explores the use of offal, known as the "quinto quarto" or "fifth quarter," in traditional Roman cuisine. Along the way, Tucci delves into Rome's Jewish history and its impact on the city's culinary scene.
– One must-visit spot on Tucci's Rome itinerary is Bar San Calisto. This historic working-class bar in Trastevere has been a beloved staple of the community for decades. Tucci stops by for a caffè and a maritozzo (brioche with whipped pannacotta cream) – two must-order items.
– Another envy-inducing order is the Rigatoni all'Amatriciana at Armando al Pantheon, a traditional trattoria located next to the iconic Pantheon (check it out on our app). With over 50 years of history, it consistently ranks high on our foodie travellers' lists.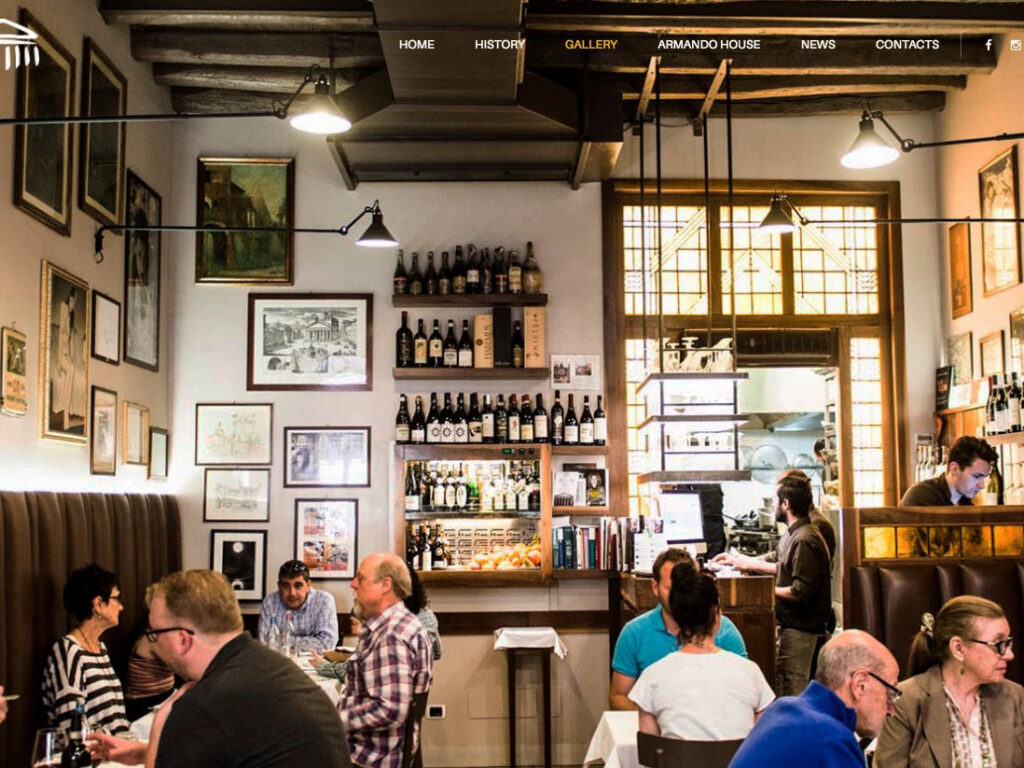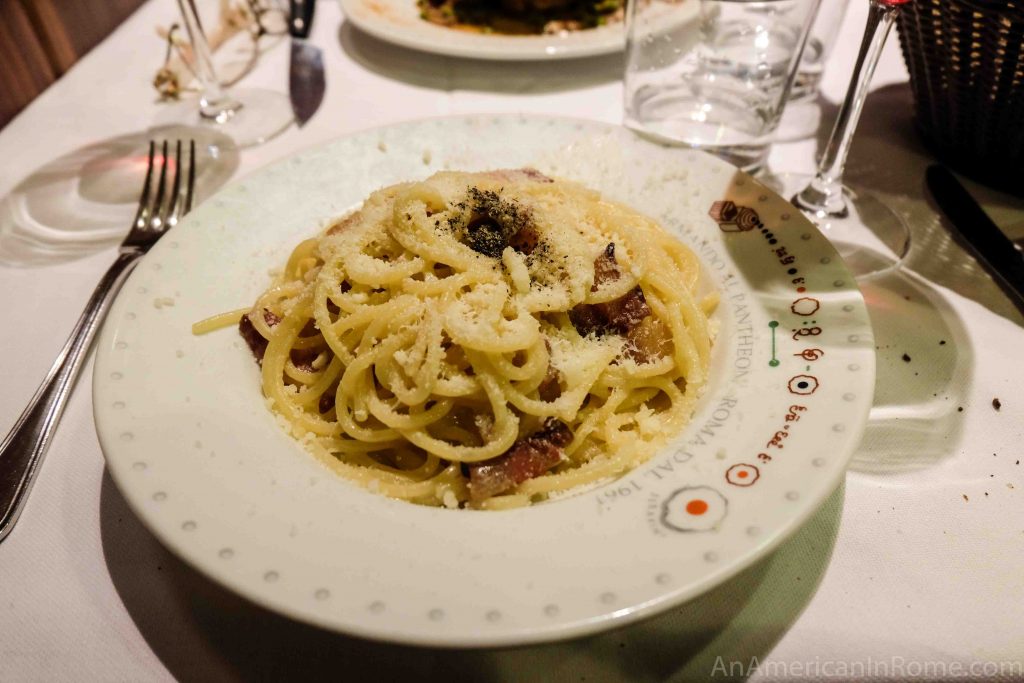 Rome… continued
– Pro Loco Dol, a deli specialising in the finest offerings from the Lazio region, is another top spot to visit. With its convenient location in the up-and-coming suburb of Centocelle, easily accessible via the new subway stops, it's a must-visit for food lovers. For travel tips, simply ask our Concierge Team.
– Tucci travels to the Testaccio neighbourhood, known for its historical significance in Roman cuisine and former slaughterhouses. There, he discovers the history of offal and innards in Roman food, which leads him to the experimental restaurant, Santo Palato. Chef Sarah Cicolini, with her unique menu combining tradition with modern twists, offers a taste of Italy's culinary history, including a frittata with chicken innards, oxtail meatballs, and trippa alla romana. It's not for the faint of heart, but worth trying for the full experience.
– Other must-visit locations include Campo de' Fiori, where Tucci witnesses a grocer preparing artichokes, and Bistrot64 in the Flaminio neighbourhood, where he tries the delectable cacio e pepe. This dish, described as "impossibly simple and delectable," is a must-order when in Rome on one of our adventures.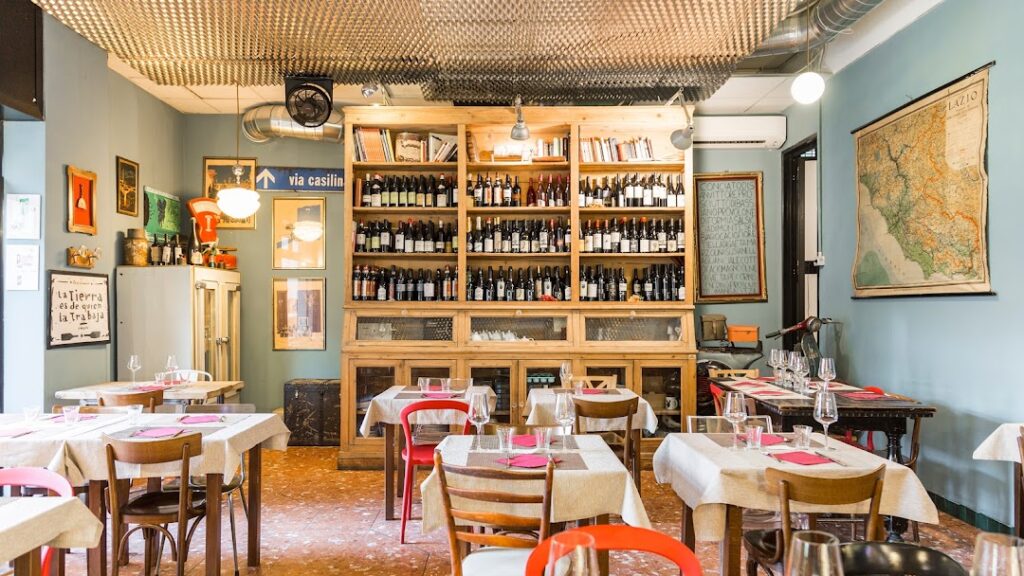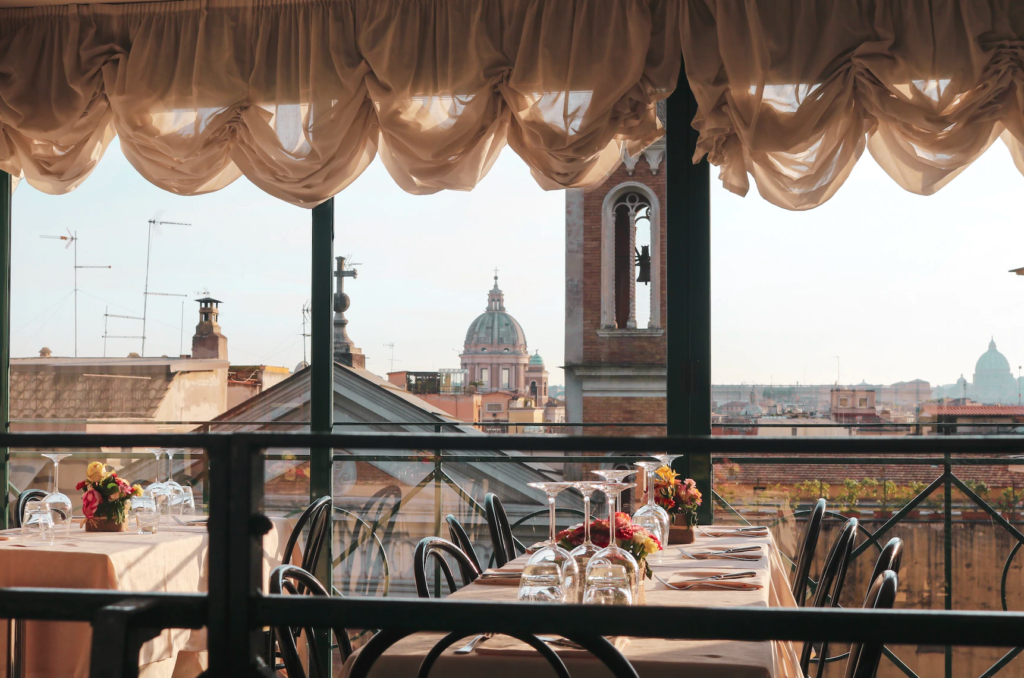 Tuscany… Florence
– First up, Tucci and his parents visit the iconic Florence Duomo and Baptistery, famed for its incredible mosaic ceiling. We learn that Tucci's father Stan brought their family to Florence so that he could study figure drawing and sculpture. This spot is a top sight for any art-loving traveller.
– Next, Tucci heads to the Mercato di Sant'Ambrogio, where he meets chef Fabio Picchi and tastes the famous Bistecca alla Fiorentina, a deliciously thin beefsteak. This market is a great place to find local ingredients and sample some of Tuscany's famous dishes.
– Tucci then visits C.Bio, Picchi's deli, where the chef has a rooftop grill and dining area and showcases Bistecca alla Fiorentina. This time the dish is given a unique flavour with olive branches thrown into the fire. Taste it on our Rome & Ischia minimoon.
– It's wine time, and Tucci embarks on a bar crawl with his friend Elisabetta Digiugno. Here, they glimpse Florence's architectural curiosity, the 'Buchette del vino', or wine window. These windows have been used for hundreds of years to sell wine in a fiasco (glass bottle) without having to open a shop and avoid paying taxes. Try to spot them as you wander Florence's alleys!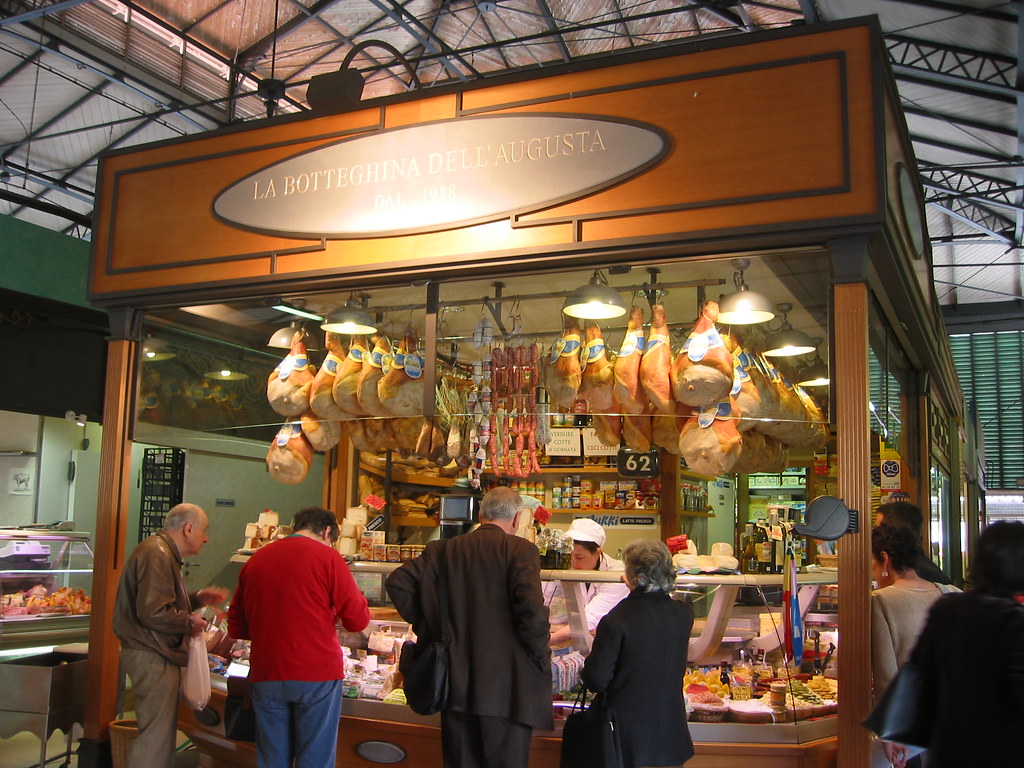 Florence… continued
– The duo finish up at Osteria Belle Donne, where they enjoy Vin Santo, a Tuscan dessert wine. Tuscans traditionally drink this wine with an almond biscotti called a cantucci, which is one of our Brand Manager Sarah's favourite snacks!
– Mercato Centrale is next on the list, another of our favourite places to learn about Tuscany's traditional dishes. Here, Tucci tastes cucina povera, a style of cooking that originated in rural Italy.
– The next dining spot is Marco Maselli's Osteria Cinghiale Bianco, which serves incredible ribollita, pappa al pomodoro, and Panzanella. These three famous Tuscan dishes are made with stale, saltless bread. Salt was a luxury in Tuscany centuries ago, so bread in this region is typically made without it.
–  Tucci then heads to the New Generation Festival, which was dedicated towards the performing arts and is inspired by "the achievements of the Renaissance." Here, Tucci tastes a foam version of panzanella, which leads him to search for its creator at…
– Nugolo, an innovative restaurant run by young chefs who aim to reimagine Tuscany's traditional foods.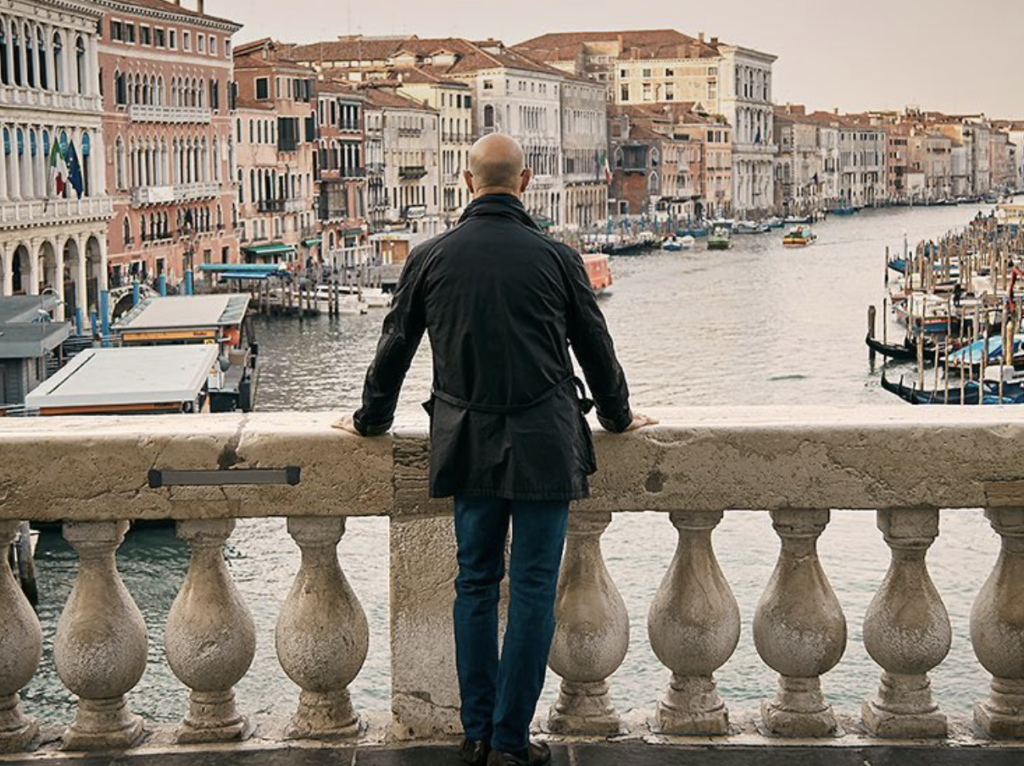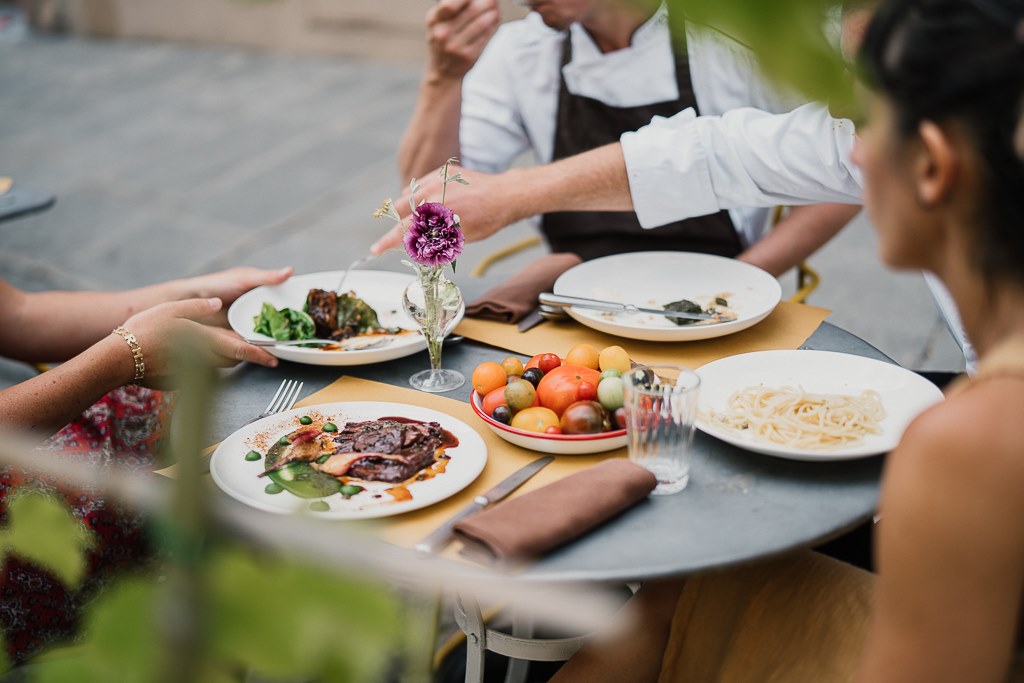 Tuscany… Ponte Buriano
If you happen to time it right, you can catch the Festa della Battitura, a wheat threshing festival that celebrates the traditional cucina povera (poor cooking) of the Tuscan countryside. It's a unique chance to delve into the rich history of the region and taste crostini d'ocio.
Livorno
Tucci then heads over to Livorno, where he checks out the checkerboard-patterned Terrazza Mascagni (another top POI in our app). Not surprisingly, it's time for another snack and Tucci visits Torteria da Gagarin, a sandwich shop famous for its delicious cecina, for a chickpea flour pancake. The unusual spelling of the name of the shop, which references the famous Cosmonaut Yuri Gagarin, adds to the unique character of Livorno and its association with the Communist Party of Italy.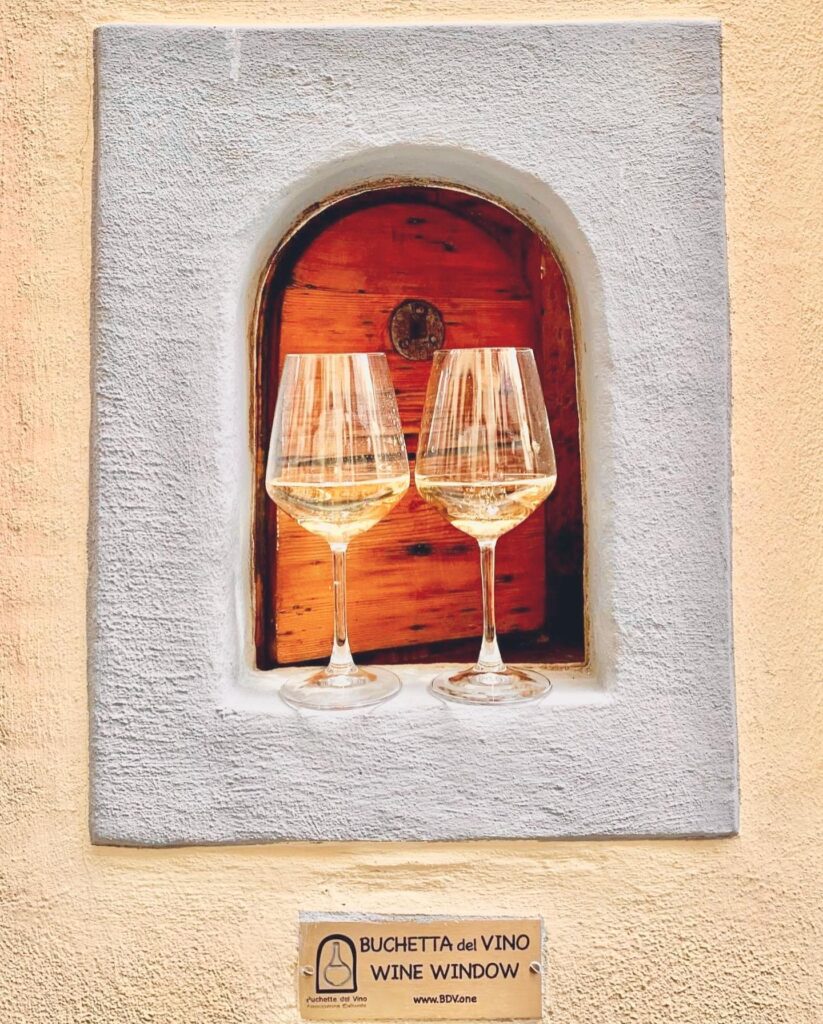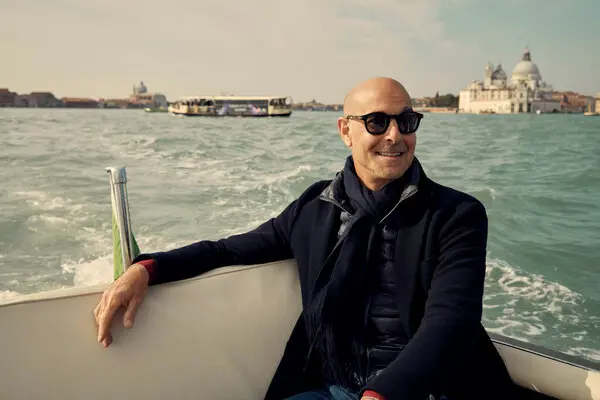 Amalfi Coast
Tucci's journey along the Amalfi Coast leads him to Lo Scoglio, a seaside restaurant run by the De Simone family on the Bay of Nerano. This top pick among honeymooners offers Tucci the chance to sample the popular Spaghetti con le zucchine alla Nerano, a dish he and his wife have unsuccessfully attempted to recreate at home for years after their first visit.
Tucci concludes his visit to the Amalfi Coast in Minori, home of pastry chef Sal de Riso. He visits Sal de Riso's pasticceria and tries the famous Delizia al Limone, a dessert bursting with the flavour of local Amalfi lemons – the thought alone makes our mouths water!
Ischia
The up-and-coming island that's rumoured to be the Med's next top spot. Here, Tucci explores the passionately traditional culinary scene and indulges in a traditional dish of coniglio all'ischitana at the hillside restaurant Il Focolare, one of our all-time favourite spots for travellers visiting Ischia.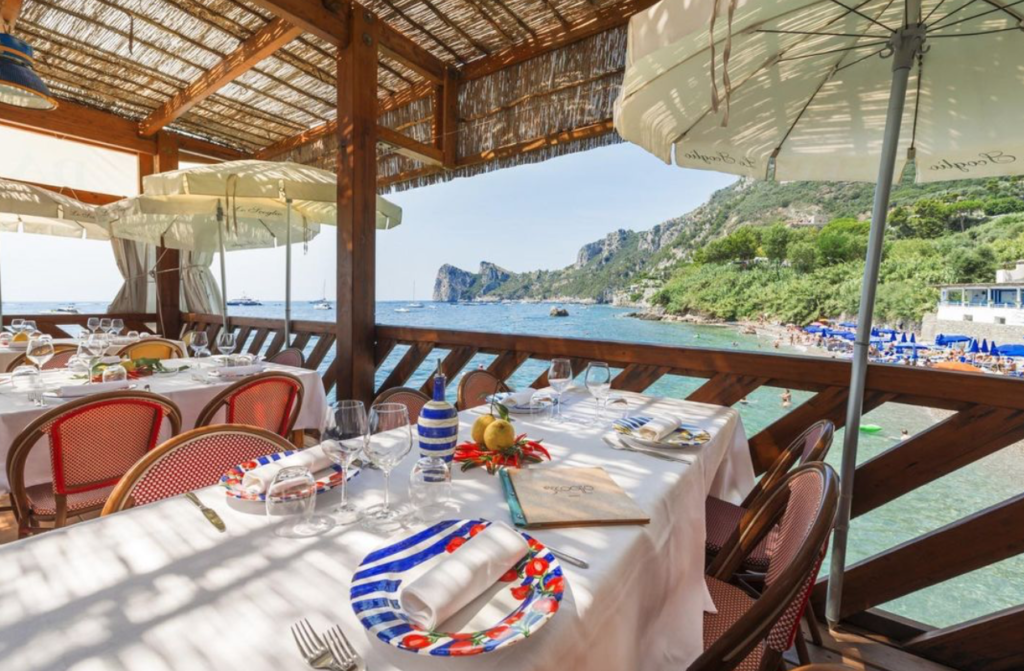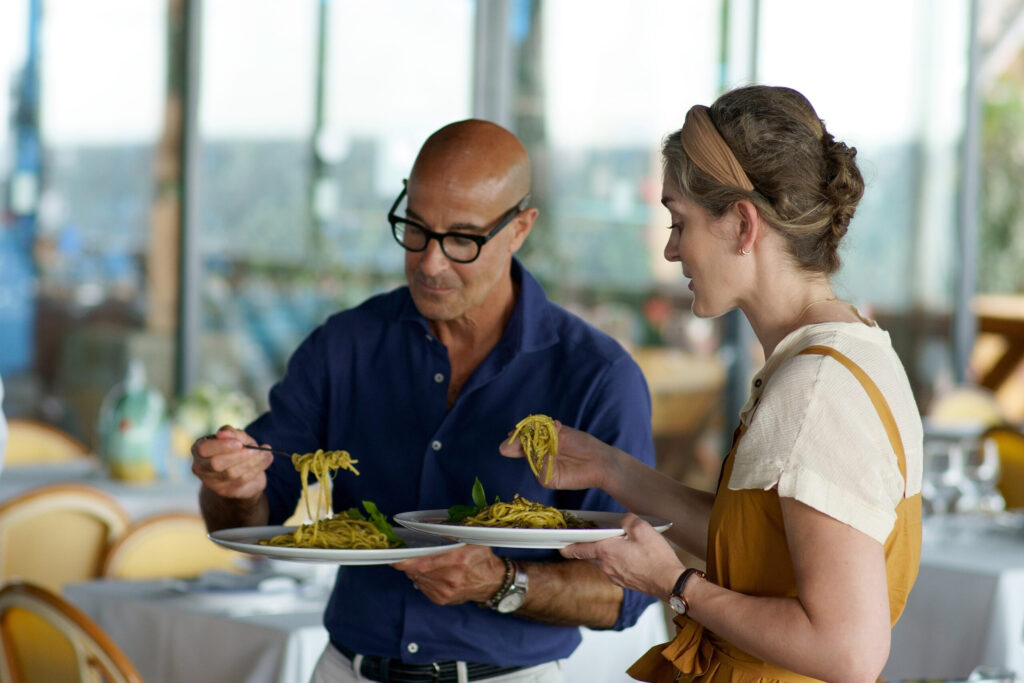 Sicily… Bagheria
Here Tucci stops by the Michelin-starred restaurant I Pupi where he meets chef Tony Lo Coco, who creates delicious plates using local fish and seafood. such as spaghetti alla bottarga (hence earning the nickname "spaghetTONY") and a fish antipasto with aromatic olive oils – Sicily's version of sushi.
Vittoria
In this small, southeast-Sicilian city, Tucci meets innovative winemaker Arianna Occhipinti at her organic vineyard Agricola Occhipinti. She specializes in producing wine using Frappato and Nero d'Avola grapes, with an annual output of about 140,000 bottles.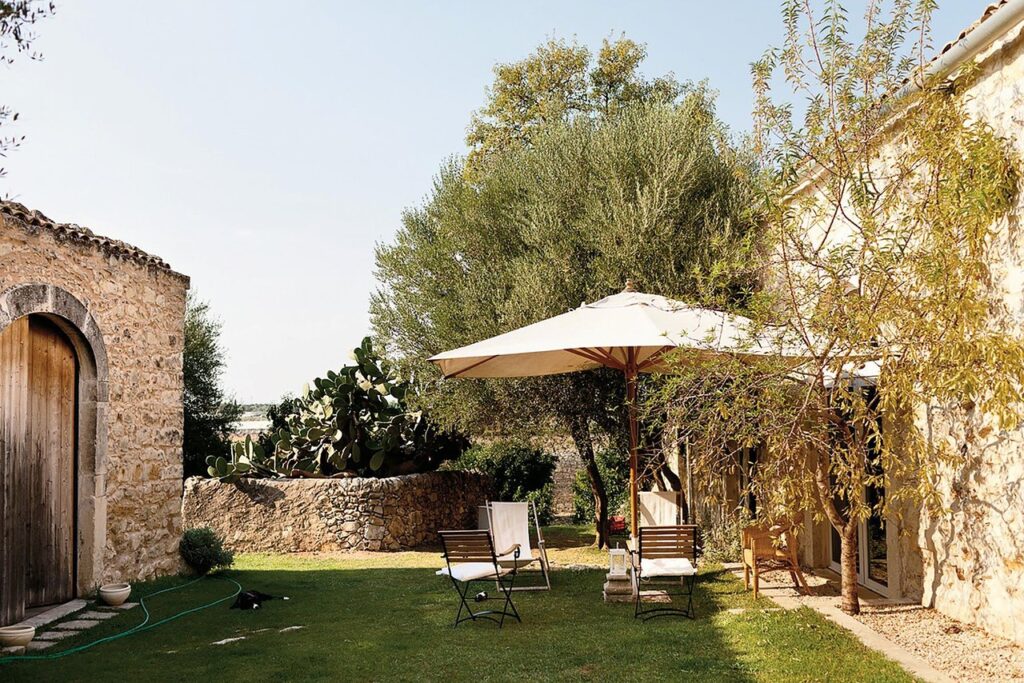 Sicily… Palermo
An incredible city in which to learn of the international origins of Sicilian food, the mafia history and the changing face of modern Sicilian cuisine. Here, Tucci visits the 16th-century Palazzo Raffadali, the perfect setting to try the Sicilian dish 'Timballo'.
Catania
The mineral-rich soil of Mt Etna gives this region's food its unique flavour. While he misses the epic Etna climb, he visits Me Cumpari Turiddu. This beautiful restaurant's menu includes regionally unique dishes like Pasta alla Norma and donkey carpaccio. It's a beautiful space to while away an afternoon as you gaze at the majestic backdrop of Mt Etna.