A Honeymoon Beyond The Ordinary – Southern India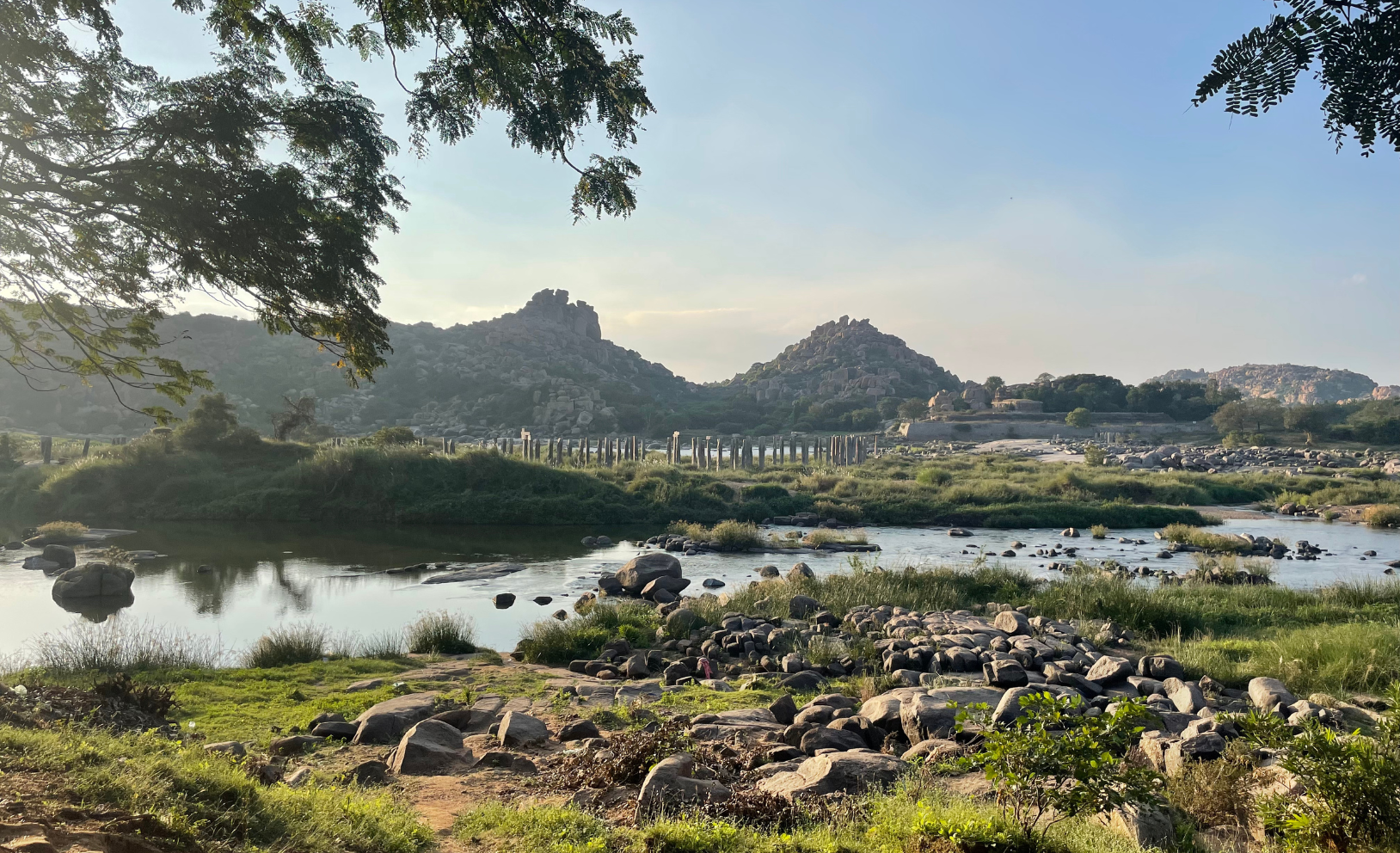 Join us on a journey beyond the ordinary, to the remote and enchanting lands of Southern India, where cultural immersion, culinary delights, and exotic wildlife await. This is not your average honeymoon destination – it's a world of unparalleled wonder that promises to leave you spellbound. It's also the feature destination of our newest itinerary, inspired by the first-hand adventures of our Co-Founder Tom's recent honeymoon. Read on as we invite you to relive his remarkable journey and discover whether it lived up to his expectations.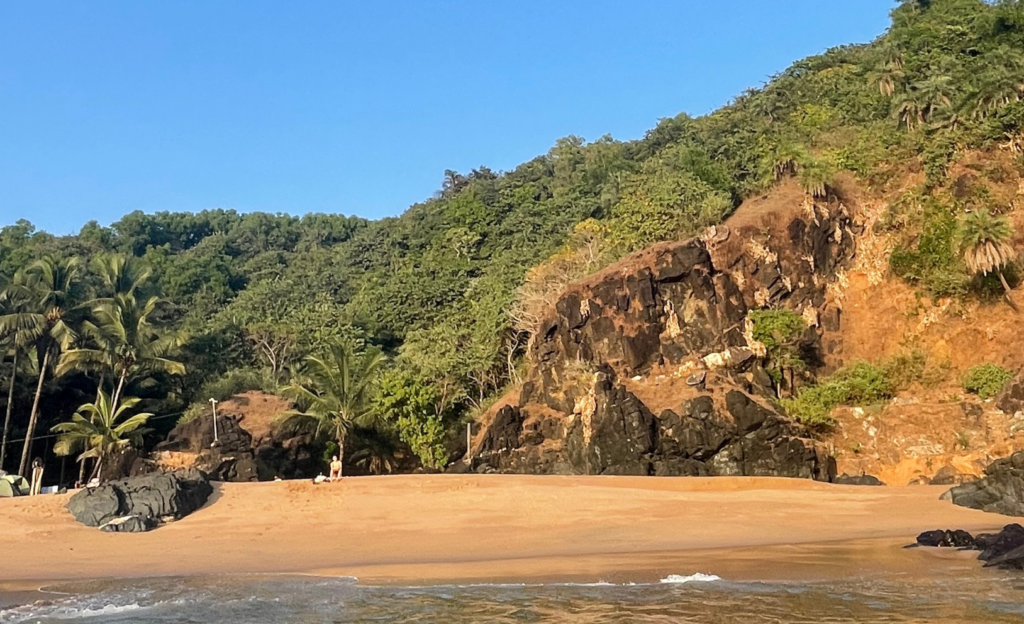 Why We Wanted To Go
India had always been high on Tom's bucket list, but the exotic allure of a Southern India honeymoon had those flight tickets secured at last. The idea of experiencing sensory overload and immersing himself in a world so vastly different from his own was too exciting to resist. He was keen to witness the wildlife, get off the beaten track, and indulge in authentic Southern Indian cuisine. From bustling cities to the tranquil countryside, his trip promised the ideal of a once-in-a-lifetime adventure.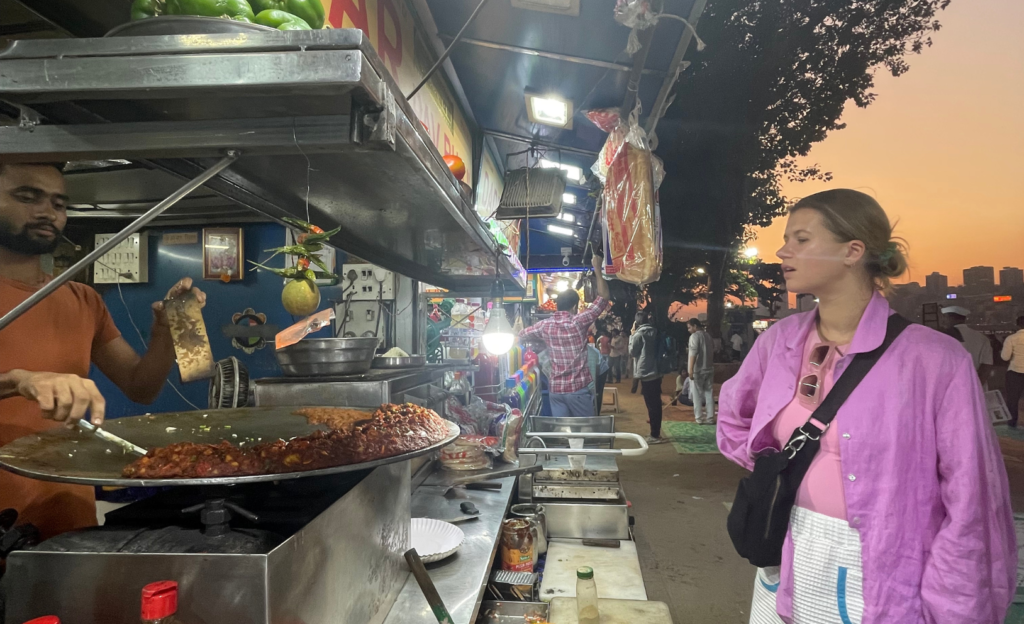 What Tom Was Excited To See
– Mumbai: Tom had heard so much about Mumbai and was eager to experience its vibrant energy firsthand. The city is an eclectic blend of old and new, where traditional street markets exist alongside towering skyscrapers. For Tom, Mumbai was a place of organised chaos, where people hustled to make a living (a tangible glimpse of a micro-economy the scale of which we don't have in the West) and the city's pulse never slowed down. It was utterly mesmerising.
– Kahani Paradise: Tom was captivated by the potential of this beautiful boutique hotel owned by a friend of nemo's. Kahani promised luxury, exclusivity, and a stunning view of the ocean. After the hustle and bustle of Mumbai, it was the perfect place to unwind and recharge.
– Hampi: This hidden gem is second only to the pyramids in terms of its historical significance. Tom was excited to explore the ruins, which offered a glimpse into India's rich past. The long drives to Hampi were a sensory wonder in themselves, where Tom could witness the countryside's beauty and diversity. 
– Kabini and Southern India's safari scene: Tom has watched The Jungle Book a shameful number of times and was filled with anticipation at the prospect of bringing his childhood dreams of India's exotic safari scene to life. The Kabini River promised sightings of tigers and leopards and Tom couldn't wait to see how it compared to his years living and working on safari in Kenya.
How It Lived Up To Expectations
Tom's expectations were exceeded in every way possible. Mumbai was an unexpected highlight, and the street food tour was the best activity he had ever done (just check our Instagram feed to get in on the next-level culinary action). Gokarna was a cultural treasure, Tom had no idea of its cultural richness and the 4×4 journey past its Hindi burial sights was a spectacular immersion into the region's religion. Another understated highlight was Hampi, with incredible historical ruins, knowledge-fuelled local guides and curious monkeys to keep you company (just keep your belongings close to you, the monkeys' curiosity knows no bounds!). The safari experience at Kabini was everything Tom had hoped for, and he witnessed a tiger swimming across the river, a once-in-a-lifetime experience that he would never forget. As a self-proclaimed safari snob, he was delighted by the depth of wildlife on display plus the range of unique activities on offer.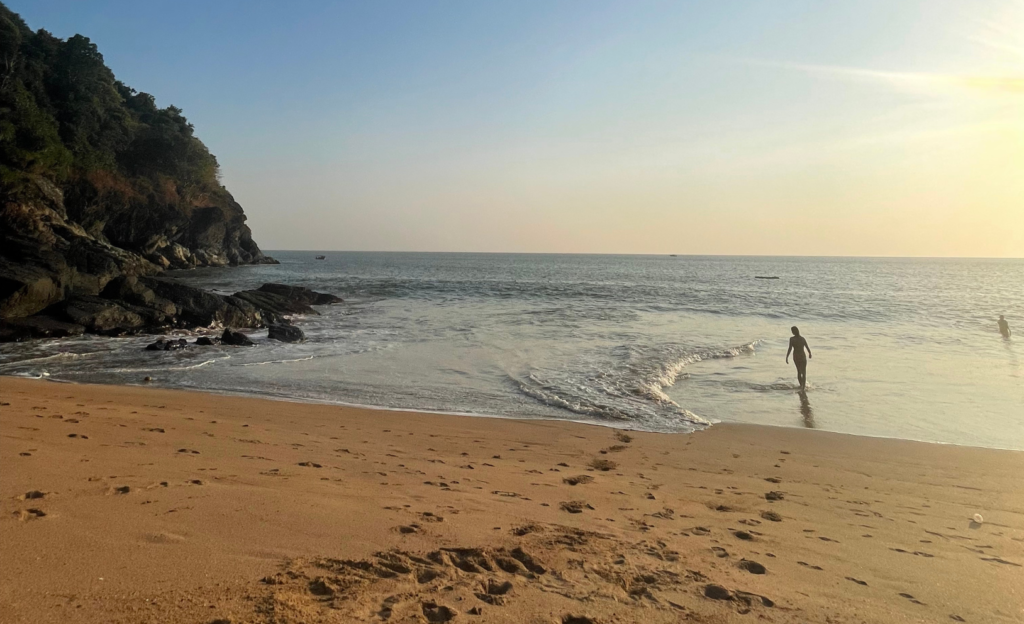 Where To Stay Along The Way
Tom's honeymoon was a journey through a range of luxurious and remote accommodations, each offering a distinctive flavour of indulgence and adventure. Soho House Mumbai, not a nemo regular, delivered a truly upscale experience that proved the perfect starting point before venturing off the beaten track. Kahani Paradise, owned by a friend of nemo, was an exclusive haven of unparalleled beauty, its stunning vistas taking Tom's breath away and forever etching its place as one of his favourite retreats outside of Europe.
The grandeur of Evolve Back Hampi was a classic luxury hotel with a regal setting that exuded a sense of timelessness, and the nearby ruins only added to its mystique. Meanwhile, Serai Chicmagular was an oasis of serenity and tranquillity, a much-needed balm after the days' sensory adventures.
Finally, Evolve Back Kabini was an unforgettable lodge experience, nestled on the banks of a majestic river and providing Tom with a chance to connect with nature and the incredible wildlife that called it home. From the gentle rustling of the leaves to the roar of the tigers, every moment spent in this idyllic paradise was a precious memory that Tom will treasure forever.
Most Memorable Experience
Tom's Southern India honeymoon adventure reached its pinnacle when he witnessed a magnificent tiger swimming gracefully across the Kabini River. The sheer power and beauty of this majestic creature left him breathless, a moment of awe-inspiring wonder that would stay with him for a lifetime. It was the ultimate bucket-list experience for Tom, a perfect culmination to his journey and one that he would cherish forever.
From the tranquil oasis of Serai Chicmagular to the grandeur of Evolve Back Hampi, Tom's journey through Southern India was a breathtaking, soul-stirring trip that enriched him in every way. If you're seeking a honeymoon less ordinary, Southern India should undoubtedly be on your radar.