Where to Spot the Northern Lights in the UK – Glenapp Castle
The Elusive Aurora
Ah yes, that mystical phenomenon that's on everyone's bucket list. The Northern Lights are a seriously impressive sight that few manage to see, especially from the UK. During lockdown, many of us took to the skies, as less pollution and clearer skies meant for optimal stargazing opportunities. Now, DIY astronomers unite as we've got the perfect spot for you to gaze up at the stars and glimpse the Northern Lights with the guiding hand of an expert astronomer.
It's the perfect atumn/winter break, and from now until early March is the best time to spot the legendary light display!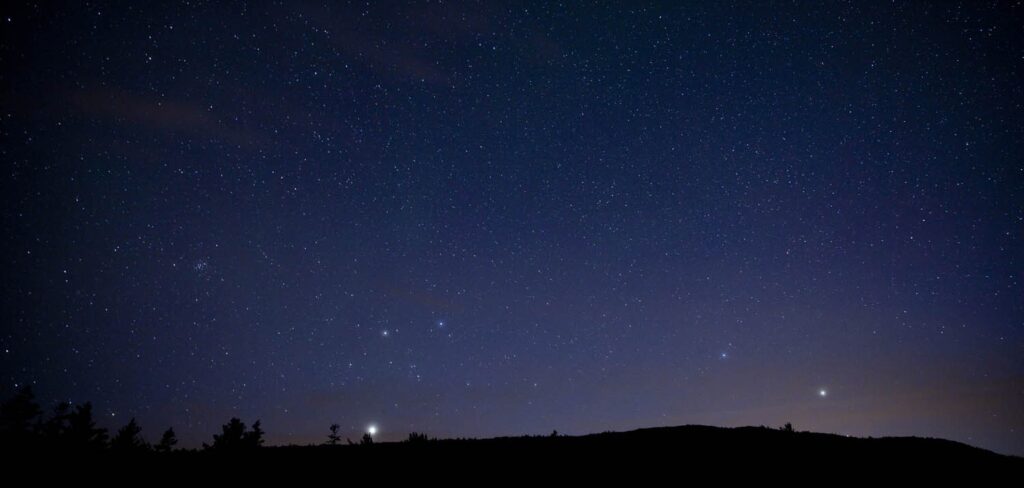 Introducing Glenapp Castle
Glenapp Castle is a seriously impressive baronial property tucked away in the magnificent Galloway Forest Park, one of the only Dark Sky Parks in Europe. But don't let the fortress' scale give you the wrong idea, it has much more of a home-from-home country house vibe than you might think and the level of personalised service is next-level. What's more, there's an amazing array of experiences on offer from traditional Scottish activities like deerstalking and reeling to forest bathing and yoga. Plus, the all important stargazing and a chance to see The Northern Lights! If you're looking for a immersive weekend escape, this is one of our top recommendations.
A snippet of history: Churchill discussed D-Day here with the lord of the manor in 1944!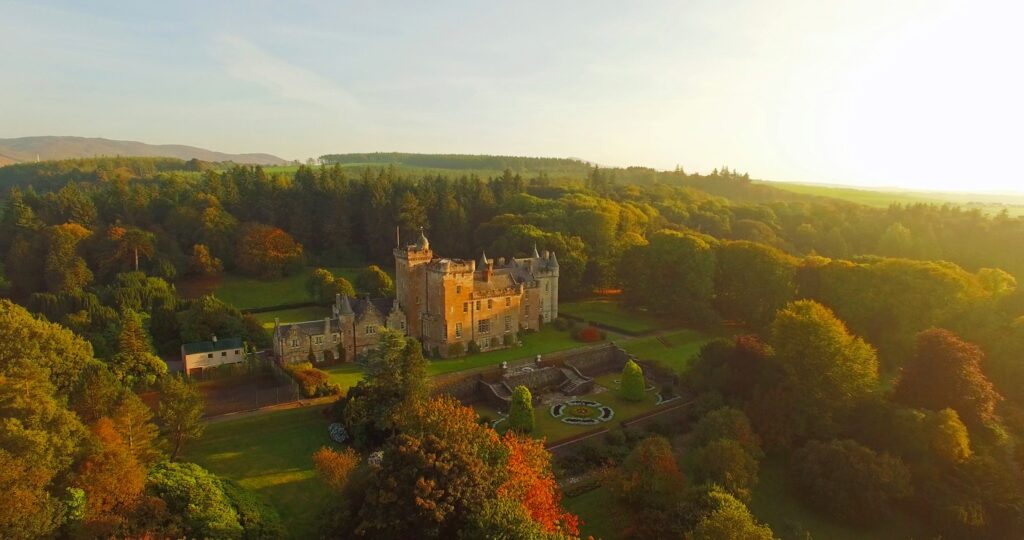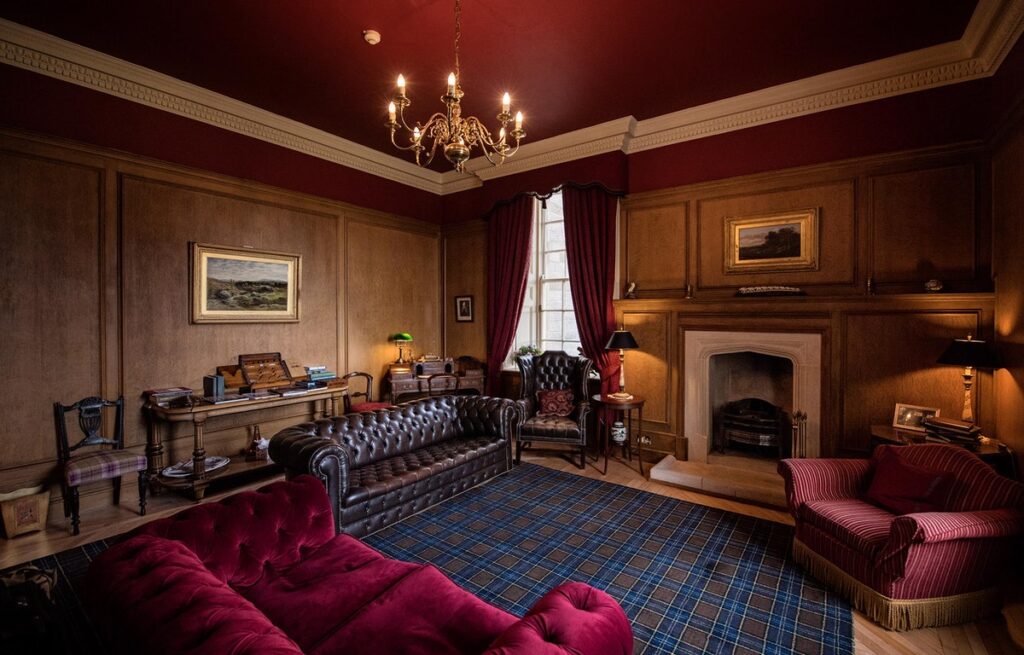 Stargazing and The Northern Lights at Glenapp
After a hearty dinner, Mike or Elizabeth, Glenapp's famed stargazing rangers, will guide you to the estate's darkest spot. Armed with fur blankets, hand warmers and star charts for an evening of exclusive galactic immersion. Learn about the constellations above, sip your tiddly hot chocolates and see if you can catch a glimpse of the ethereal Northern Lights. For the best possible chance of seeing the Northern Lights at Glenapp you'll want to visit between mid-October to March, so if you're looking for the perfect autumn/winter escape, this one's for you. 
It really is the ultimate experience for a real escape from the daily grind, spending a couple of hours gazing at the stars in the tranquillity of Glenapp's grounds is will leave you feeling completely relaxed. Return for desert and a coffee in front of the roaring open fire, filled with newfound knowledge of the galaxies above and once in a lifetime memories of the spectacular Northern Lights.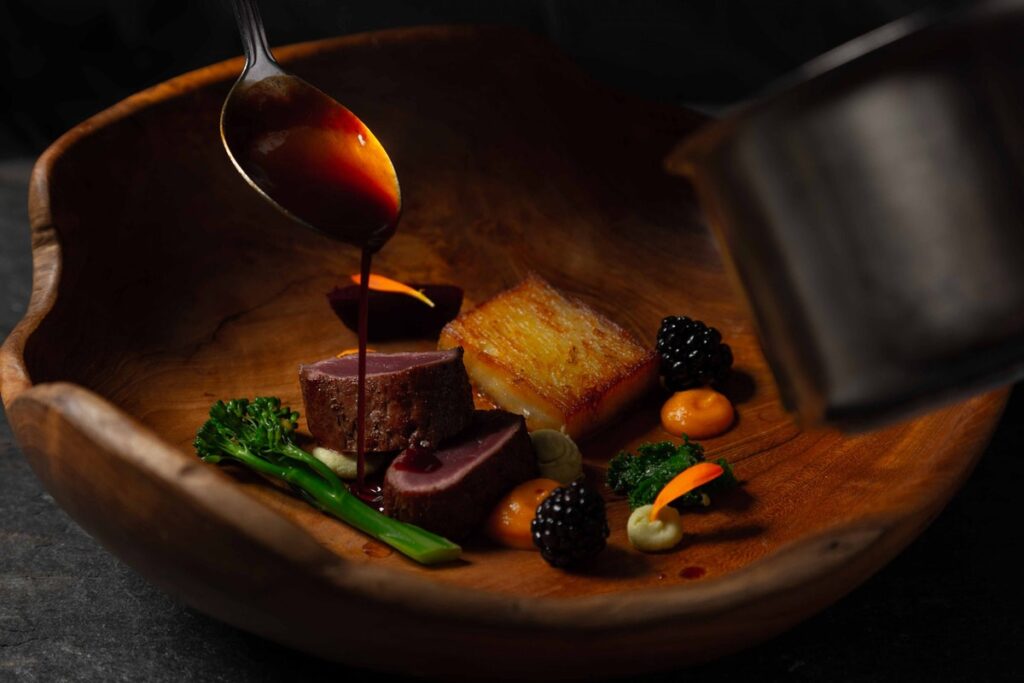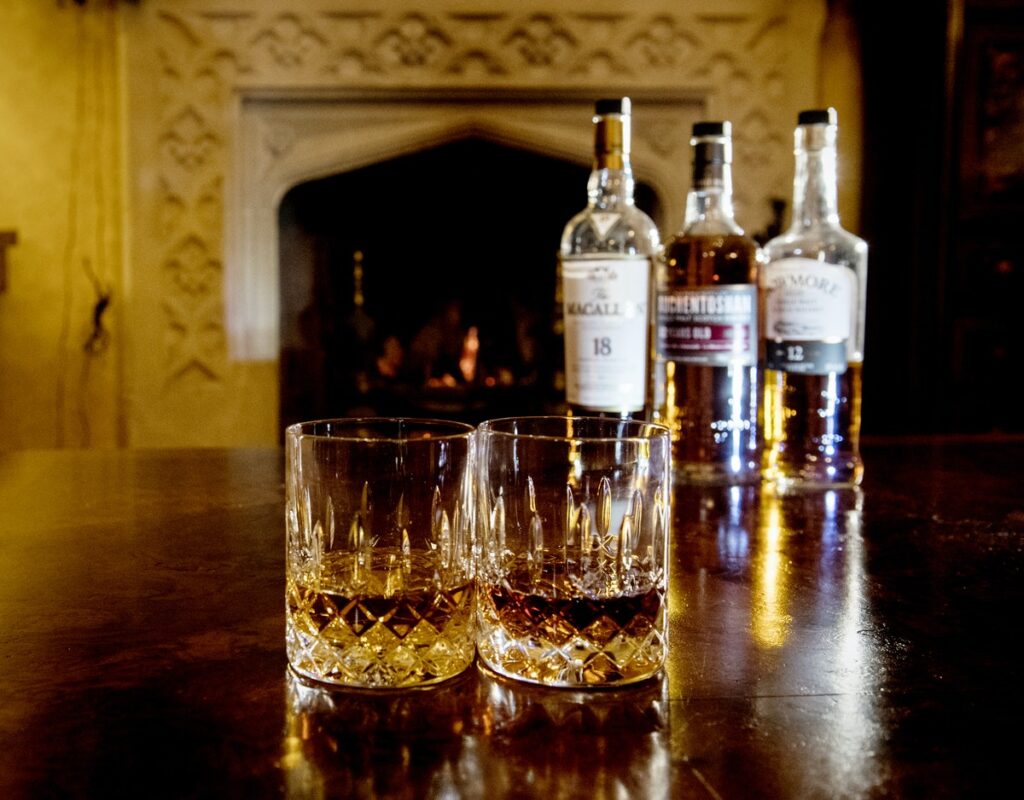 Stargazing Package – What's Included?
✶ A 2-night stay in luxury accommodation in one of luxurious Castle bedroom suites
✶ Three course gourmet dinner including mouth-watering canapes, coffee and home made petit fours
✶ Full Scottish table served breakfast
✶ Stargazing experience on one evening in our Victorian walled garden with an expert dark sky ranger
✶ 'Tiddly' hot chocolate
✶ Cosy blankets
✶ Night binoculars
✶ Hand warmers
Fancy seeing The Northern Lights at Glenapp for yourself? Click here to start planning your trip and we'll work our magic!