Why We Love Nepal…
This landlocked Himalayan nation is home to 10 of the world's 14 highest mountains, a myriad of fascinating cultures and welcoming people and boasts awe-inspiring sights at every turn. A wealth of intrepid outdoor adventures will satisfy even the most daring traveller, whilst world-class spas and immersive cultural experiences are perfect for those seeking something a little more relaxing.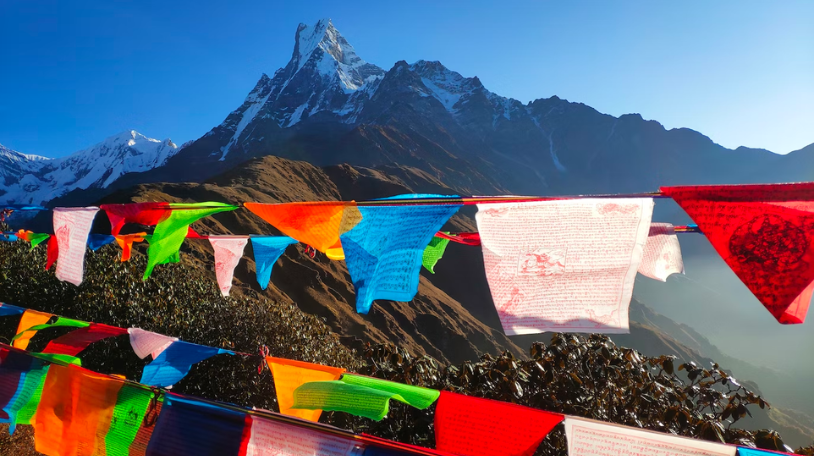 Entry Requirements
Passports
If you're visiting Nepal, your passport must be valid for at least 6 months when you submit your application for a visa.
Visas
You can obtain a visa on arrival. The visa fee is USD 30 per person, this can usually be paid on card but it is also good to carry cash, just in case. If you wish to make the process quicker, you can fill in the visa form online and bring it along with you. You will not be required to bring anything along with you as the machine will take your photograph.
For more information please check out this website.
Covid-19 Rules
– Those not certified vaccinated must show a negative PCR test, taken no more than 72 hours before the flight of their first departure. These requirements do not apply to children aged five or under
– A travel insurance document which covers health, immediate crisis, or rescue for the duration of your travel
– A barcode generated from the online application of the Online International Travel Arrival Form
– You should also be ready to show evidence of your initial hotel booking
Nepal will accept the UK's proof of COVID-19 recovery and vaccination record and proof of COVID-19 vaccination issued in the Crown Dependencies. Your final vaccine dose must have been administered at least 14 days prior to travel.
Children
Children aged 5 years and under are not required to be vaccinated and do not have to undergo testing when arriving in Nepal. Unvaccinated children over the age of 5 are subject to the same health protocols as adults.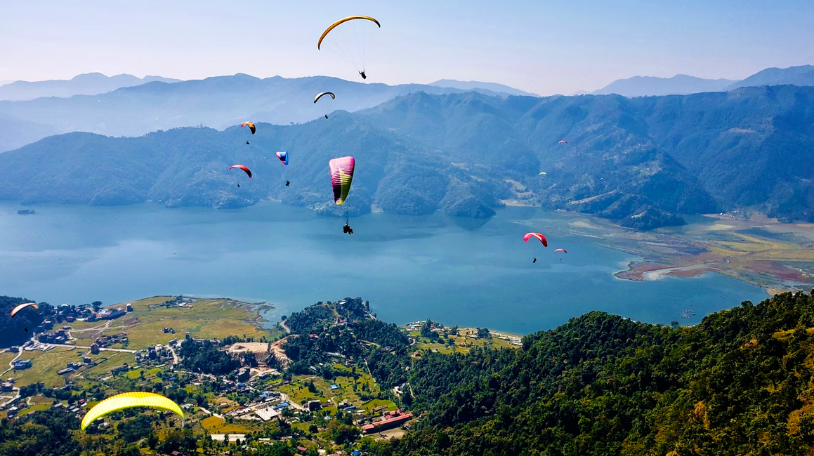 Transfers & Luggage Allowance
We're able to arrange your transfers for you, just let us know your flight number, and we'll plan the route and let you know the cost! For multi-stop trips, we can also arrange your transfers between hotels/regions.
Climate
Our favourite time to visit Nepal is between October and December when the weather is dry and beautifully clear, so you can make the most of those spectacular views. This dry weather continues until April, but temperatures vary between regions. May is another stunning time of year when the rhododendrons burst into bloom – but you might be in with a higher chance of rain. June until the end of August is monsoon season, and we'd advise against travelling during this time as the heavy rain and landslides mean many places temporarily closing down.
Laws and Customs
Before you travel, please take a look at Nepal's Laws & Customs here. 
A few key items to mention:
– Women should avoid wearing shorts and sleeveless tops where this might be seen as inappropriate, eg temples and other holy places.
– Remove shoes before entering certain holy places.
– Non-Hindus are not permitted in some temples.
Plug Type
For Nepal there are three associated plug types, types C, D and M. Plug type C is the plug which has two round pins, plug type D is the plug which has three round pins in a triangular pattern and plug type M has three round pins.
Currency
Nepalese Rupee (NRP). You will have to declare any amount exceeding US$5,000 in bank notes, or US$10,000 in notes and travellers' cheques combined on your Customs Declaration when you arrive in the country. On departure, you need to present the receipt for the exchange you made during your entry into Nepal. The airport desk will then help convert your Nepali currency back to your desired currency.
Nepalese Rupees are generally not available outside of the country. You can bring cash or travellers' cheques (in pounds sterling or another foreign currency – please note Scottish and Northern Ireland bank notes are not accepted) and/or a bank card with you and exchange or withdraw US dollars or Nepalese rupees from ATM machines in Nepal. There are ATM cash machines in most large towns, cities and hotels in Nepal.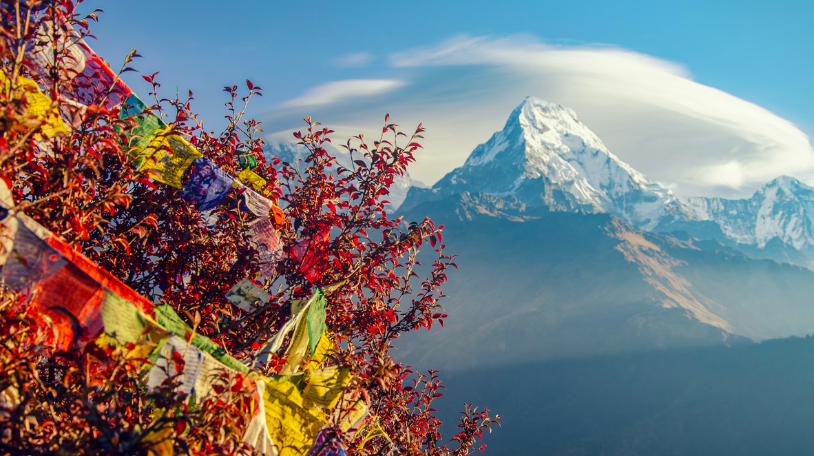 Vaccinations
We aren't certified to give medical advice so always recommend you consult your doctor or a travel doctor, as they will know which vaccinations you have already and any additional ones necessary for your trip. You can also take a look here for travel vaccination information and advice on bringing medication into the country.
Tipping
Tipping in Nepal is regarded as a personal matter and should only be given if you feel the service deserves it. Please give any tips discreetly and from the right hand, handing out money with the left hand is considered impolite. If you do wish to tip, we recommend around US$ 20-25 per day for a guide and US$ 15-20 per day for the driver.
Flights & Time Zone
The average total flight duration from London to Nepal is 11.5 hours. 
Nepal is GMT +5:45 (this unusual time difference is due to Nepal's meridian of Nepal Standard Time at Gaurishankar, a mountain east of Kathmandu.)
Language
The national language of Nepal is Nepali.
Food
Traditional Nepalese cuisine is nutritious and delicious, featuring chunky vegetables, lean meats, pickled ingredients and salads. Whilst Nepalese cuisine takes some influence from its geographic neighbours like India and Tibet, this mountainous country only opened its borders in the 1950s and relies heavily on its own produce, much to the delight of foodie travellers!