We've just booked an incredible honeymoon to São Lourenço do Barrocal, so what better time to showcase this idyllic hotel than now.
So, why do we love it? Glad you asked.
1. It's a 'good for the soul' kind of place, there's nothing quite a golden-hour cycle around the ancient estate.
2. Farm-to-table is the thing here: the chef will pick the produce fresh from the organic garden, add other local ingredients like acorn-fed pork from the Alentejo or fish from the Alqueva lake, and whipped them up into an incredible meal. Paired with local wines, this is picnic perfection.
3. Horse-riding, the trails here are straight from the pages of a fairytale, through medieval villages, olive groves and ancient menhirs.
We sit down with Susana Lourenço, the hotel's wonderful marketing director, to chat through their sustainable ethos', the best star-gazing spots on the estate and why it should be top of your Euro-bucket list. This is Alentejo as its absolute finest.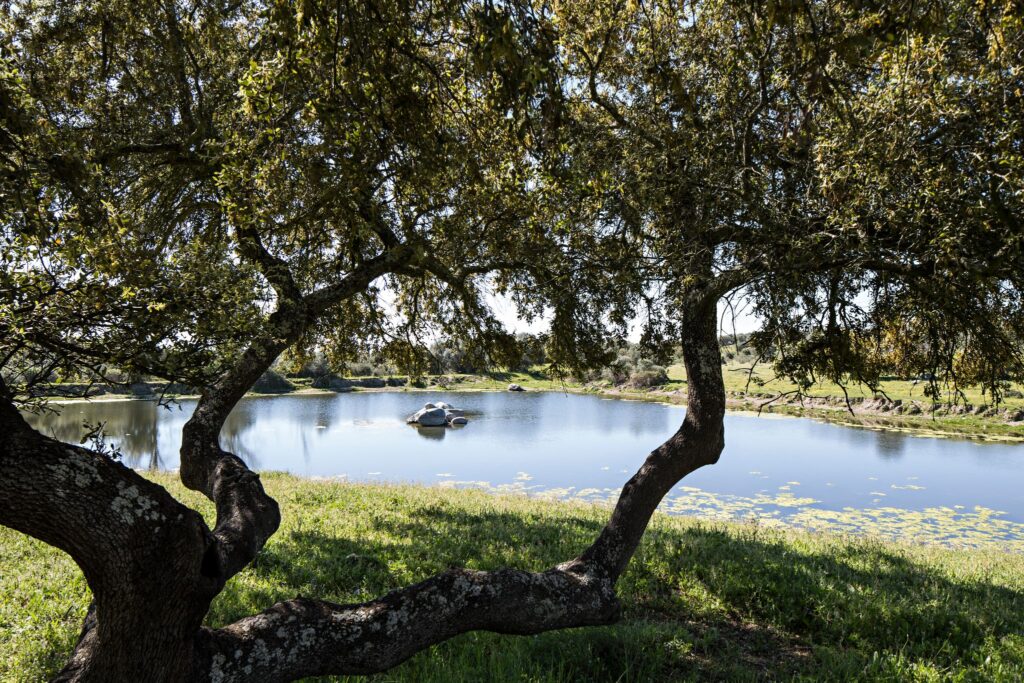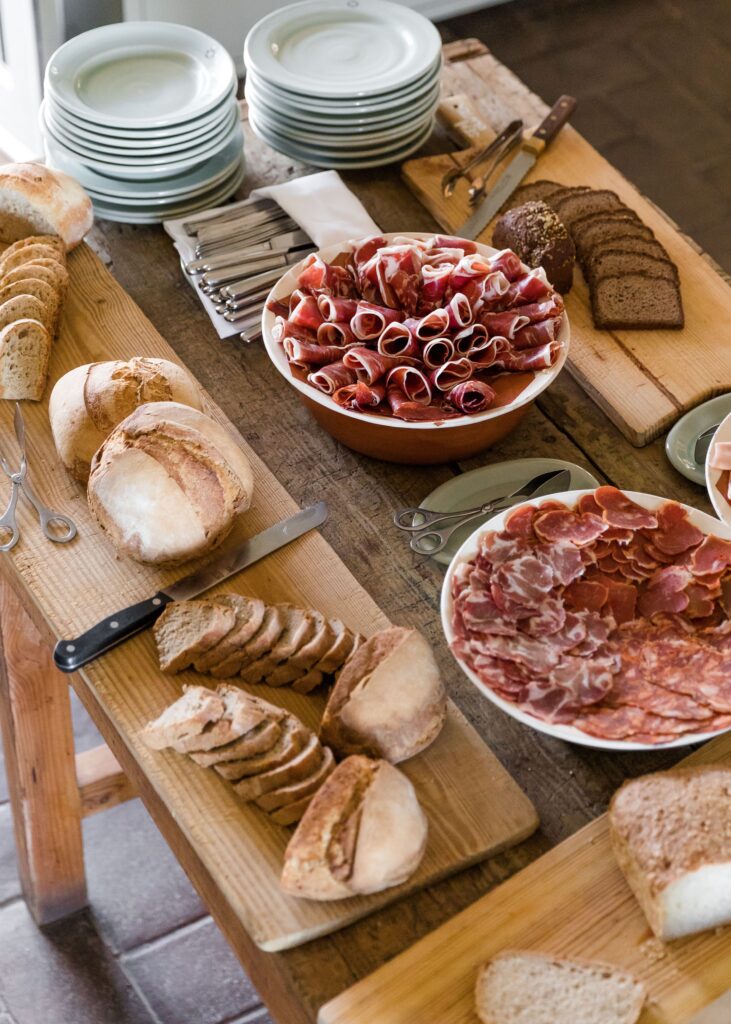 Alentejo is a such beautiful region and much of its history and traditions revolve around sustainability, could you let our readers in on your sustainable ethos? 
We are committed to the local landscape, the community, its history and connection to the land, fostering a type of tourism concerned with respecting and experiencing the area's authenticity.
(Self)-sustainability is a main concern, we follow principles established in the 19th-century, when the estate was a thriving, self-sufficient, farming village. Our entire redevelopment scheme was focussed around respecting the region's natural materials and architecture, we reused roof riles, bricks, cobblestones and furniture found on-site. We also take great pride in the fact our ancient, organic farm still provides much of the produce we require, some of which is sold in our shop alongside offerings from independent local craftspeople.
The local community is an integral part of Barrocal, and that is extended to our staff, with 90% of them being from the region. They are the true spirit of the Alentejo and guests experience that as well when they stay with us.
It's such a unique spot, speaking of which, if you could list just three unique reasons why our travellers should stay at your hotel, what would they be? 
Authentic 'Monte' – The hotel is a careful rejuvenation of a 19th-century vernacular 'monte alentejano', a self-sustained Portuguese farming village.
Working Farm – Since 1820 the estate has been producing its own food and goods. From cereals to olive oil, wine and cattle; we were farmers way back and we are still now.
Local Immersion – From local traditions to cultural and gastronomical heritage: riding Lusitano horses, stargazing the Dark Sky, learning about Alentejan megaliths and much more.
What's something about your hotel that our travellers might not know?
The fact that's located in a Dark Sky Reserve, meaning our estate has a privileged setting to watch the sky at night and do a bit of stargazing; the estate also has the tallest menhir in Portugal and many other megalithic monuments, which guests can discover doing a tour with an archaeologist.
The setting is just superb, what is the best thing about your hotel's location?
Our hotel is set within a 780-hectare estate that has been in the same family for over 200 years, located in the Alentejo, a still wild region in Portugal, in the foothills of medieval Monsaraz and nearby the Alqueva lake, but only a 2-hour drive from Lisbon. From Monsaraz, it is possible to get an amazing panoramic view over the biggest artificial water reservoir in Europe, the Alqueva, and the whole countryside is filled with local charm, crafts and authenticity.
We know the region is big on farm-to-table experiences, can our travellers experience this at Barrocal?  
Yes! To start the day off, we offer an amazing farm to table breakfast, with Alentejo artisanal bread, regional charcuterie and cheeses, honey in the honeycomb from one of our local suppliers, fruit and veggies from our own organic garden, homemade jams, among many other products and delicious ingredients. Its's something special.
Last but not least … if there was one tip you could give a traveller heading to Alentejo, what would it be?
Take a road trip from Lisbon to the hotel, stopping along the way in the several wineries that are dotted around Alentejo, which is one of the biggest wine regions of Portugal.  Be sure to explore the food along the way, having a bite of black pork charcuterie or regional conventual pastry in some of its historic villages, like Arraiolos or UNESCO's Évora – nothing beats it.
So there it is, the first in our Nemo Favourites series and what a place to begin with. Now you know why we love it, stay there for yourself and tell us what you love about it. Trust us, you'll have a long list.