We Love Morocco …
… for its thriving traditions, stunning landscapes and spectacular diversity – in just a week it's easy to get from bustling medinas to quaint towns and from epic mountain ranges to rolling Saharan dunes.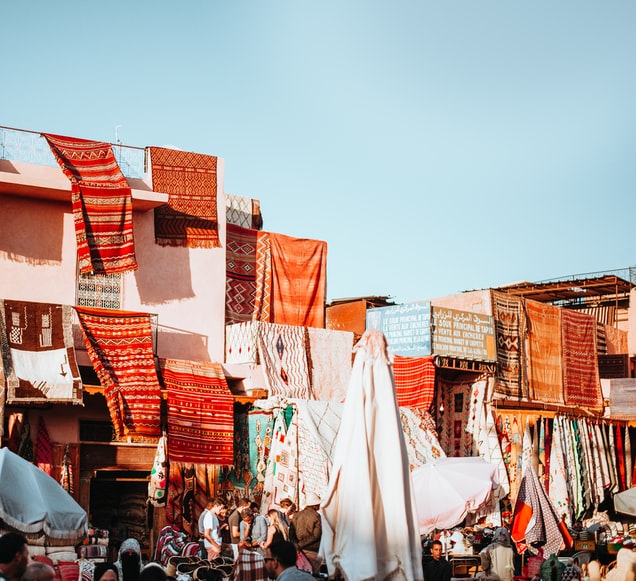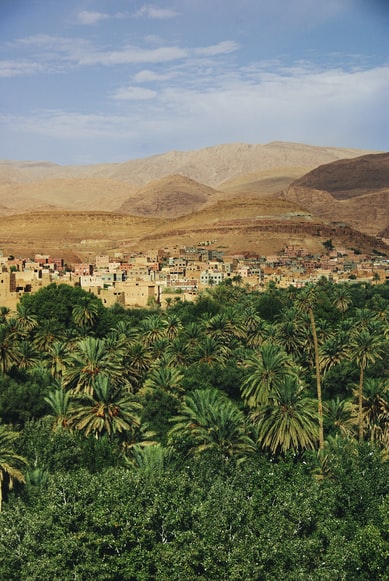 Visas
You do not require a visa to enter Morocco if you are a British, Irish, American, Canadian or Australian national (as long as your passport has at least 6 months validity from your date of exit from Morocco). You may to stay in the country for up to 90 days.
Covid requirements 
Unfortunately all direct flights between the UK and Morocco are currently suspended. However, it is possible to travel to Morocco on alternative routes via a third country.
🇲🇦 You can use your NHS Covid-19 pass as proof of vaccination in order to enter Morocco without any pre-departure tests. On arrival to Morocco, you will be asked to fill in a Public Health Passenger Form (you can also fill out and print the form before arrival from this link).
Once in Morocco, you must show your vaccine pass in order to travel around the country and enter indoor public spaces. Additionally, there is a curfew from 11pm to 5am, gatherings are limited to 50 people, hammams and public swimming pools operate at 50% capacity, and you must wear a face mask in public spaces.
🇬🇧 You can also use your NHS Covid-19 pass to return to the UK without any pre-departure tests (under 18s don't require any vaccine passports or tests to return). However, all passengers must complete a passenger locator form in the 48 hours before arriving in the UK, and book a government approved day 2 test before arriving in the UK, which we recommend booking with Qured.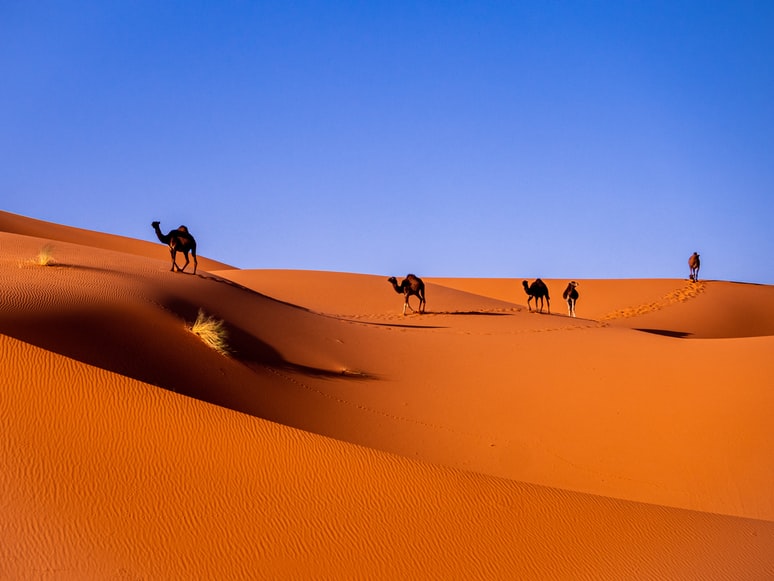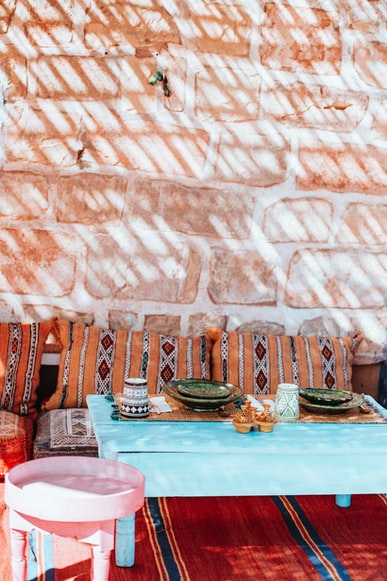 Must-do's
There is a huge array of activities to do in Morocco, and some of our favourites include:
– Trekking in the snow-capped Atlas Mountains
– A street food tour in the bustling markets of Marrakech
– Stargazing in the vast Agafay Desert
nemo's recommendations
Explore your Vamoos map to see nemo's recommendations for the coolest restaurants, bars, sights and activities to check out when in Morocco. Check out how to find these recommendations by playing the video below!
Laws & customs
Although the locals are extremely welcoming and tolerate other cultures, Morocco is still a conservative and very religious country (99% of the population identify as "Sunni Muslims"). Therefore, we recommend that you dress mindfully and cover up out of respect. You also cannot enter mosques unless you are Muslim, unfortunately.
Climate
In the coastal zones the climate stays temperate all year round, whilst the country's interior experiences more extreme temperatures. Here, summers can be extremely hot, whilst winters can get very cold (and up in the Atlas Mountains, even sub-zero!) – although there remains very little rainfall all year round.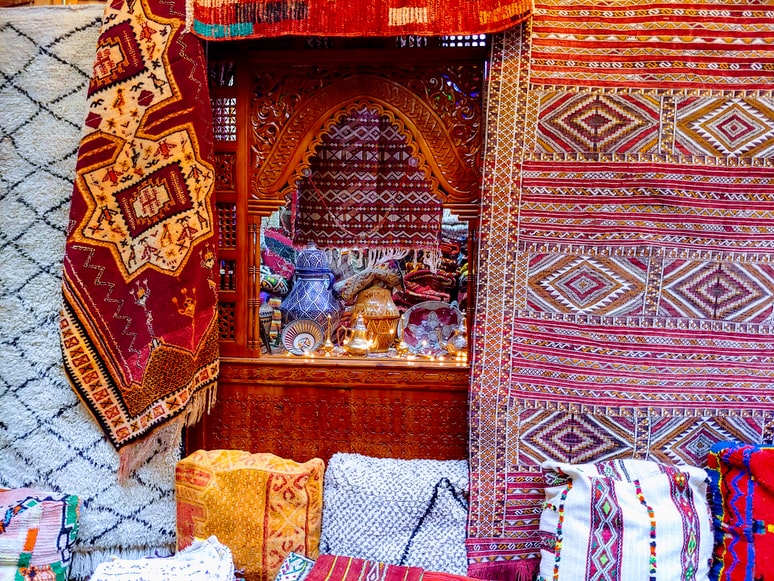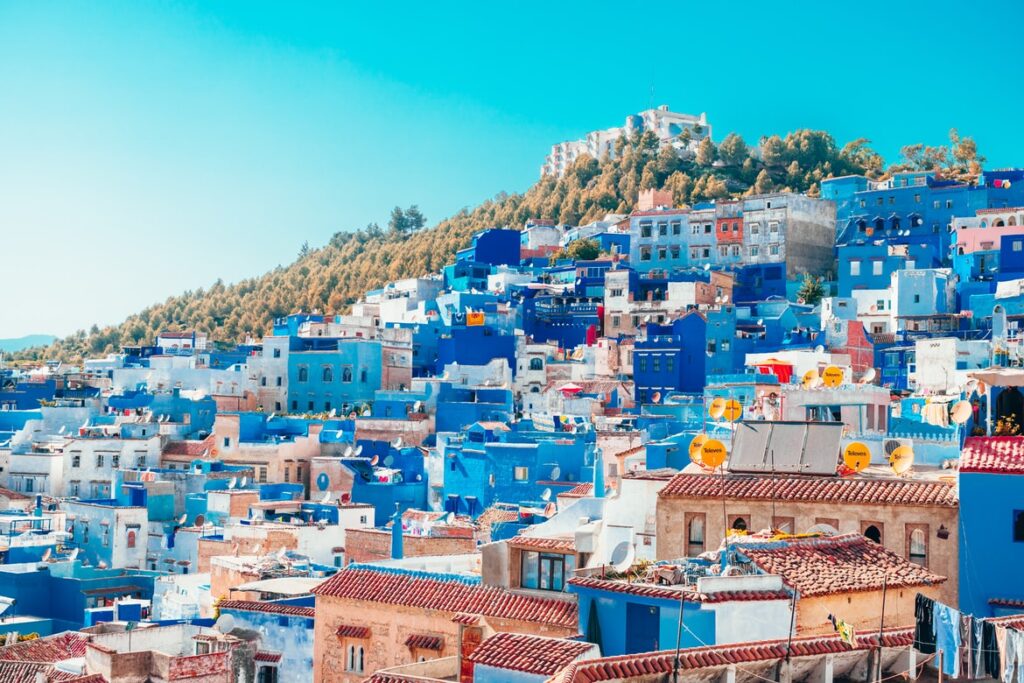 Currency & tipping
The currency is the Moroccan Dirham, which you can easily get from ATMs and exchange facilities in cities (although not so easily in rural areas). We recommend carrying some smaller cash for taxis and small purchases. In Morocco, tipping is seen as a way of life – so we recommend tipping anyone that has provided you with a good service, including the likes of porters and housekeeping.
Food & drink
Morocco is known for its excellent cuisine, using aromatic spices and mixing elements of Arab, French, Andalucian and Jewish cooking, among others. Be sure to try a tagine – a slow-cooked, flavoursome stew served in a traditional cone-shaped pot. Morocco is also very vegetarian and vegan friendly, offering great salads, couscous dishes and vegetable tagines.
Bars and off-licence shops are unlikely to be found in rural areas and small towns, whereas alcohol is becoming more available in large cities.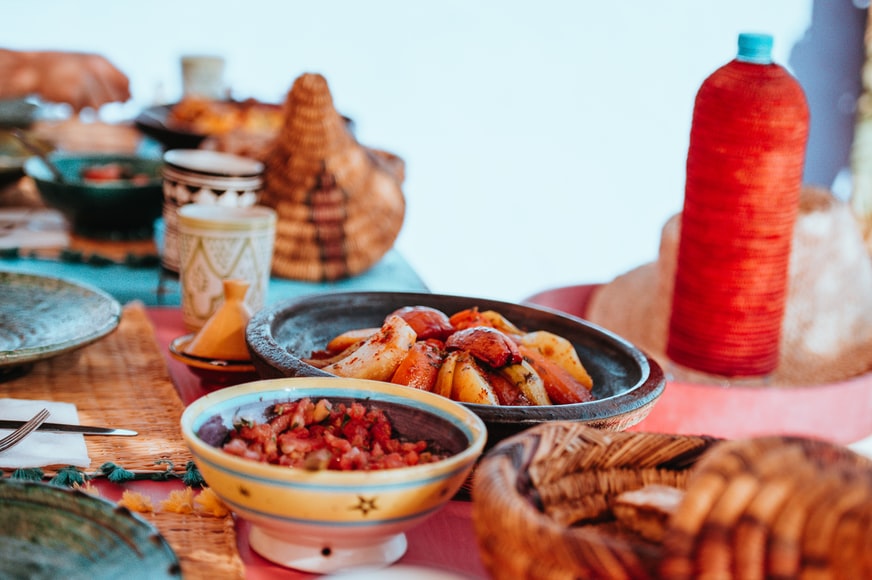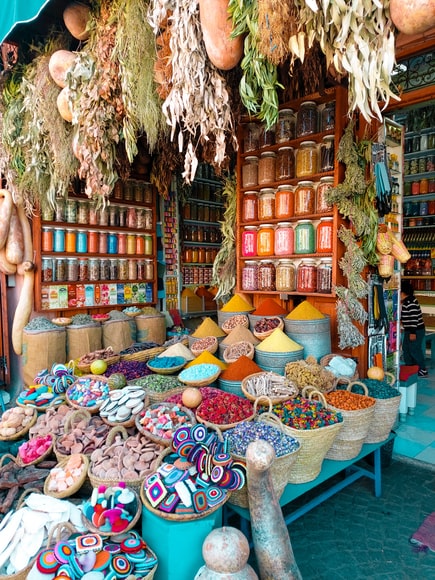 Flights & time zone
Direct flights from London to Marrakech take around 3 hours 40 minutes.
The time zone is Greenwich Mean Time (GMT) is plus 1 hour.
Language
The official language is Moroccan Arabic, although French is also widely understood, and English is increasingly common in restaurants, hotels and shops.