We Love Morocco…
For its thriving traditions, stunning landscapes and spectacular diversity – in just a week it's easy to get from bustling medinas to quaint towns and from epic mountain ranges to rolling Saharan dunes.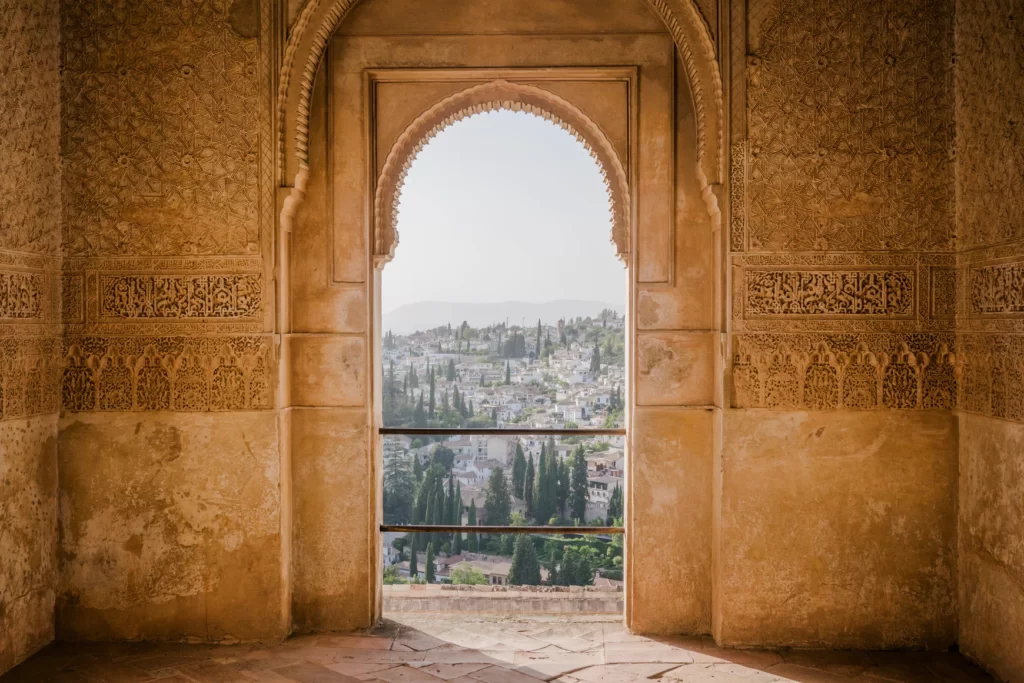 Entry Requirements
Visas
British and American nationals don't need a visa to enter Morocco for the purpose of tourism for up to 3 months. Your passport should be valid for the proposed duration of your stay in Morocco.
Please check out your local travel advice and let us know if you're travelling from a different territory.
Covid-19 Rules
To enter Morocco, passengers are required to have had three vaccine doses (or have had their second vaccine dose within the previous four months) , OR proof of a negative PCR test result, with the sample having been taken within 72 hours before boarding.
Morocco will accept the UK's proof of COVID-19 vaccination record at the border. Your NHS appointment card from vaccination centres is not designed to be used as proof of vaccination and should not be used to demonstrate your vaccine status.
Please check the Government guidance if you are entering/returning to a different country, and do get in touch with our concierge team with any questions.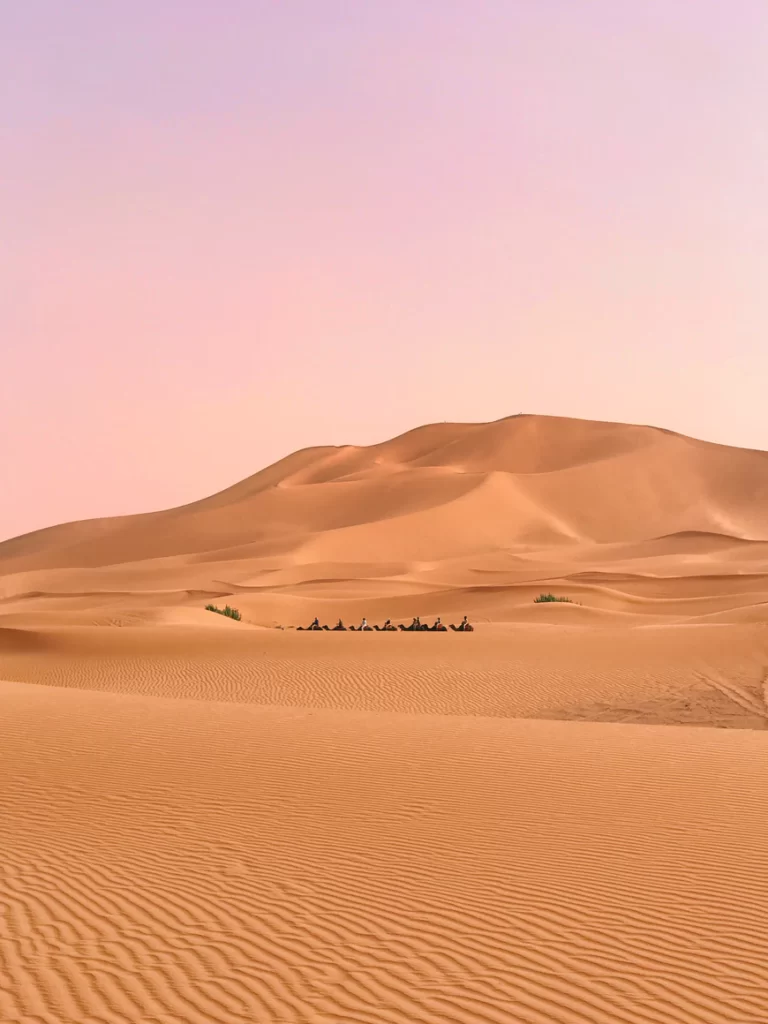 Transfers
We're able to arrange your transfers for you, just let us know your flight number (or train information) and we'll plan the route and let you know the cost!
Hire Car
There's nothing quite like hitting the open road on your big trip. If you're interested in hiring a car, our concierge team will advise on the best hire car companies to use and where to collect/drop-off.
Laws & Customs
Please see Morocco's full laws & customs here.
Although the locals are extremely welcoming and tolerate other cultures, Morocco is still a conservative and very religious country (99% of the population identify as "Sunni Muslims"). Therefore, we recommend that you dress mindfully and cover up out of respect. You also cannot enter mosques unless you are Muslim, unfortunately.
Vaccinations
We aren't certified to give medical advice so always recommend you consult your doctor or a travel doctor, as they will know which vaccinations you have had already and any additional ones necessary for your trip. You can also take a look here for travel vaccination information and advice on bringing medication into the country.
Climate
In the coastal zones the climate stays temperate all year round, whilst the country's interior experiences more extreme temperatures. Here, summers can be extremely hot, whilst winters can get very cold (and up in the Atlas Mountains, even sub-zero!) – although there remains very little rainfall all year round.
Clothing
It is generally recommended to have covered shoulders and knees when in the more religious areas such as Fez. If you are travelling to the Atlas Mountains or the Sahara dessert, we would recommend taking some layers, for the cooler evenings. Cotton clothing is recommend throughout as it is good for the humidity and heat. Swimwear can be worn inside your riad or resort however, we would recommend a cover-up when exploring outside of these areas.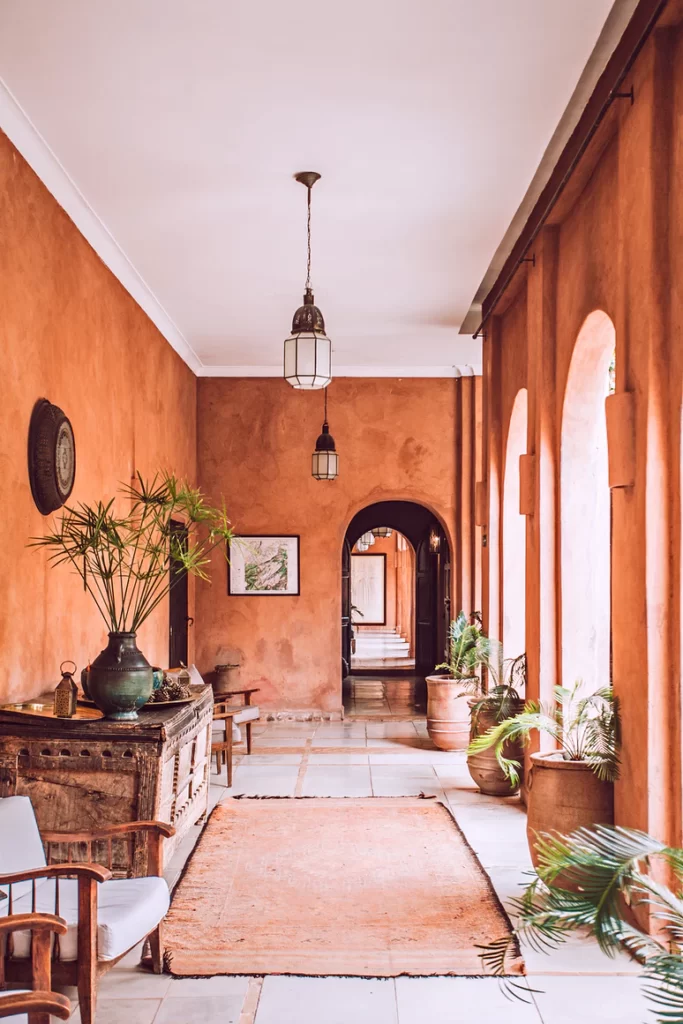 Currency
The currency is the Moroccan Dirham, which you can easily get from ATMs and exchange facilities in cities (although not so easily in rural areas). We recommend carrying some smaller cash for taxis and small purchases.
Tipping
We would advise around 10% at restaurants. For half-day tours, we would recommend around 50-75 Moroccan Dirhams and around 100-150 for full-day tours. Cards are widely accepted in hotels and restaurants but for tipping and shopping in markets etc, we would recommend carrying some cash!
Plug Type
There are two associated plug types, types C and E. Plug type C features two round pins and plug type E features two round pins and a hole for the socket's male earthing pin.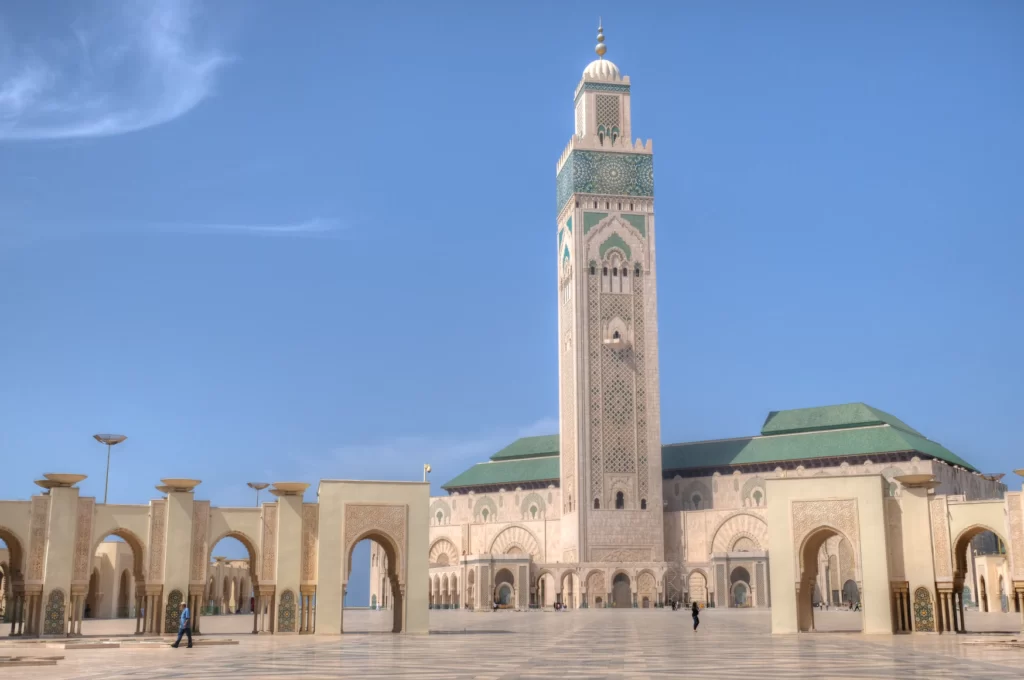 Flights & time zone
Direct flights from London to Marrakech take around 3 hours 40 minutes.
The time zone is GMT+1.
Language
The official language is Moroccan Arabic, although French is also widely understood, and English is increasingly common in restaurants, hotels and shops.
Food & drink
Morocco is known for its excellent cuisine, using aromatic spices and mixing elements of Arab, French, Andalucian and Jewish cooking, among others. Be sure to try a tagine – a slow-cooked, flavoursome stew served in a traditional cone-shaped pot. Morocco is also very vegetarian and vegan friendly, offering great salads, couscous dishes and vegetable tagines.
Bars and off-licence shops are unlikely to be found in rural areas and small towns, whereas alcohol is becoming more available in large cities.