Mallorca, Still as Beautiful as Ever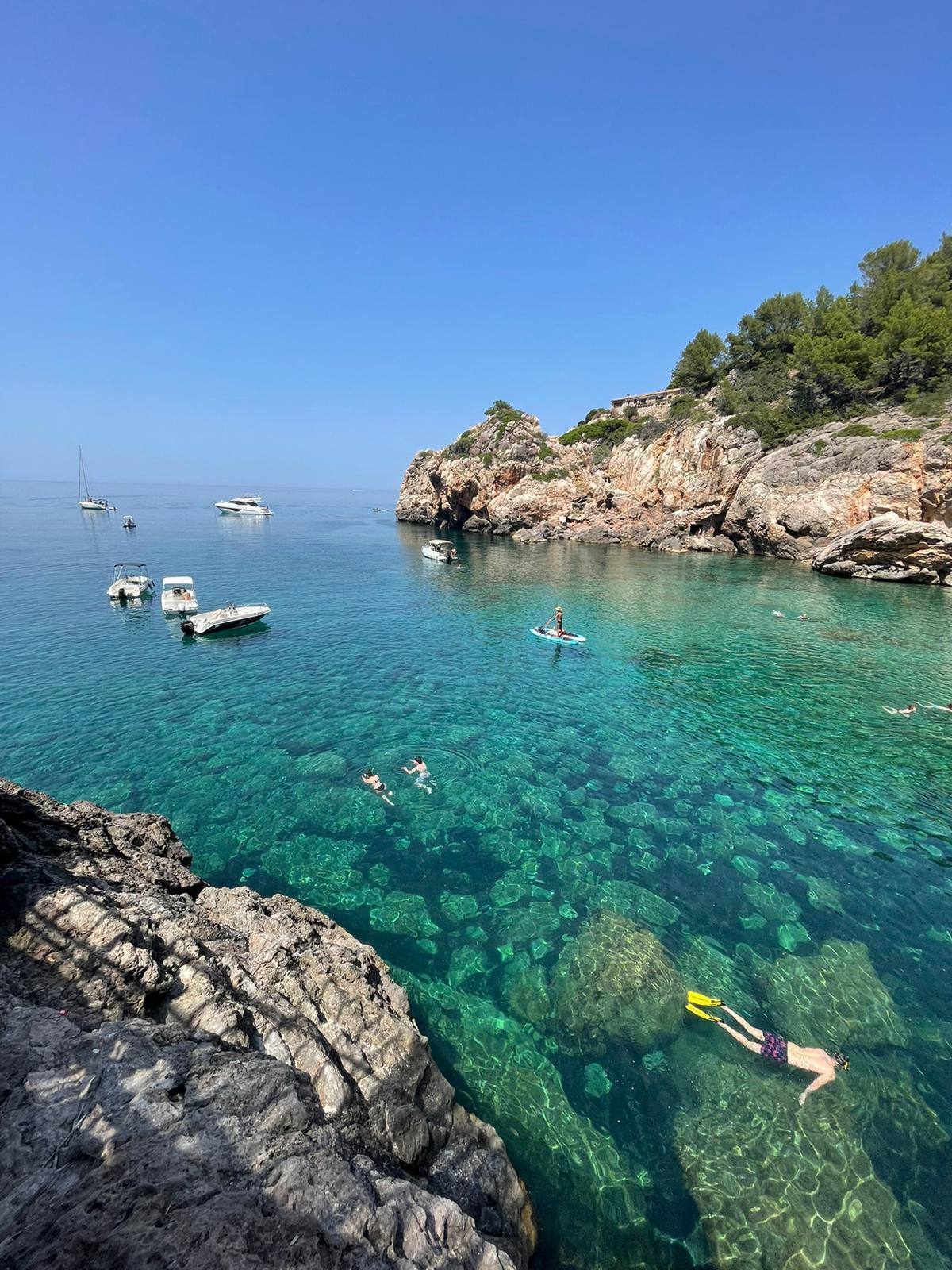 Tom recently returned home from a week-long trip to Mallorca, soaking up the Spanish sun, tucking into some serious tapas and experiencing first-hand what travelling to an amber-list country is like; read on to get the full low down. 
T: First up, WOW, what a trip. I'll say it a lot in this blog but I cannot express how fantastic it felt to be travelling again, the ease at which we were able to go through the testing and airport checks made me question why the media have hounded travel so much – it was all a breeze! I'm writing this from isolation at home at the moment, and we've opted for the test to release on day 5.
In total it cost me £125 for all our tests from Randox, which is SO worth it considering the ease of movement and chilled-out vibe in terms of restrictions when we were out and about in Mallorca.
It was such a superb feeling to get off that plane and plant my feet on Mallorcan soil, that travel buzz never gets old and it's why we do what we do here at nemo.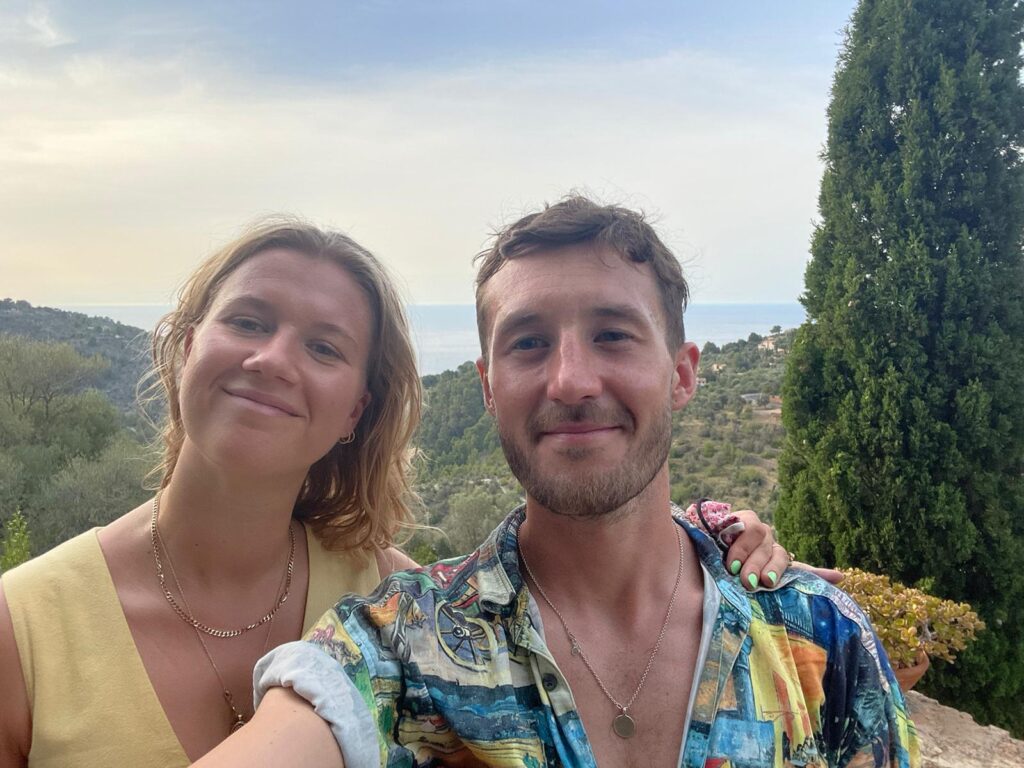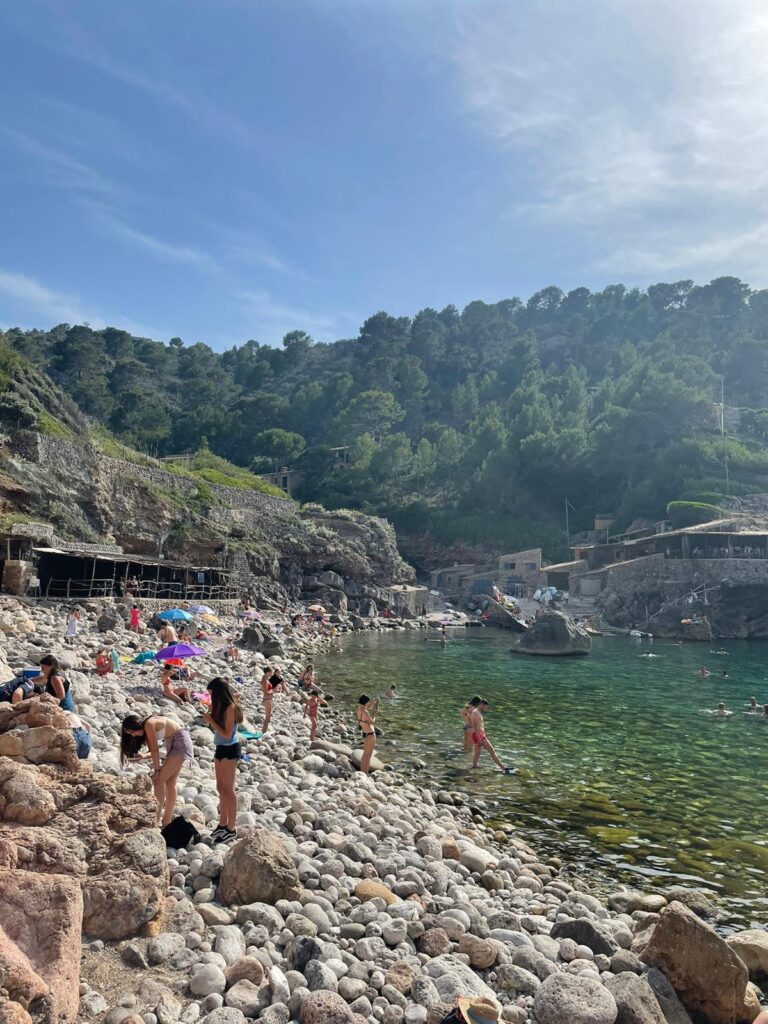 The airports were a breeze
Operations in the airport are very efficient at the moment to stop people gathering in queues, so getting through things like security was pretty effortless. One thing I will say is to make sure you have all of your documents downloaded and ready on your phones to avoid the awkward fiddling around at the check-in and departures gate.
But in all, it didn't feel much different to normal. It was SO great to see that departures board again and feel that buzz of excitement as people gear up for their holidays!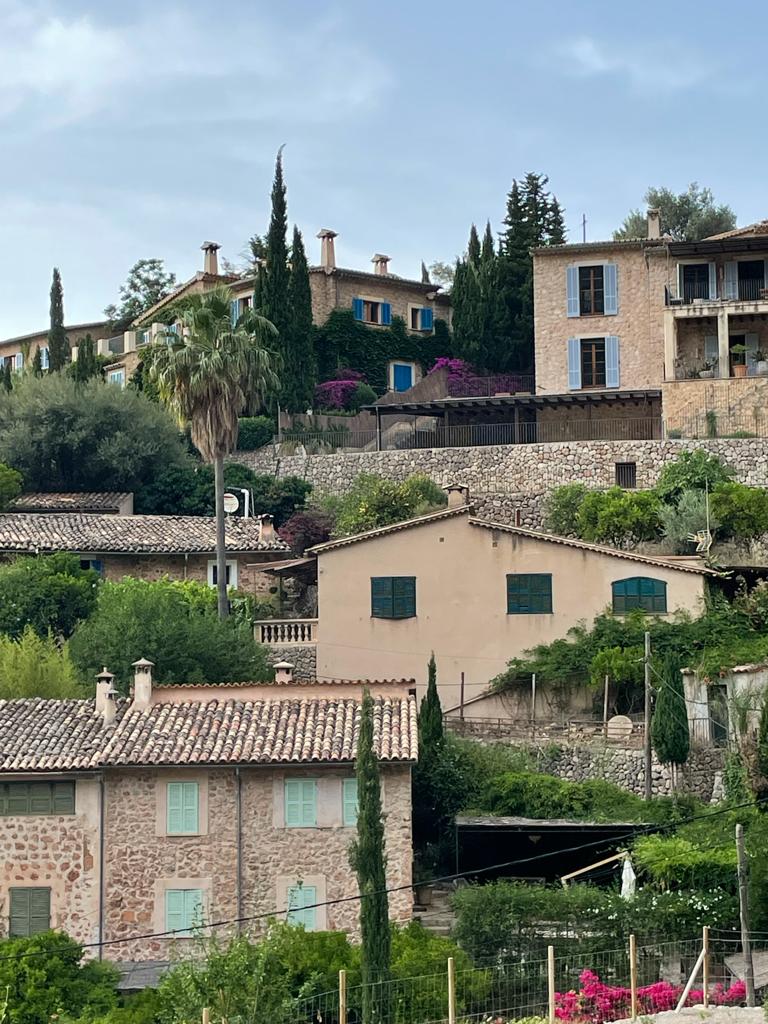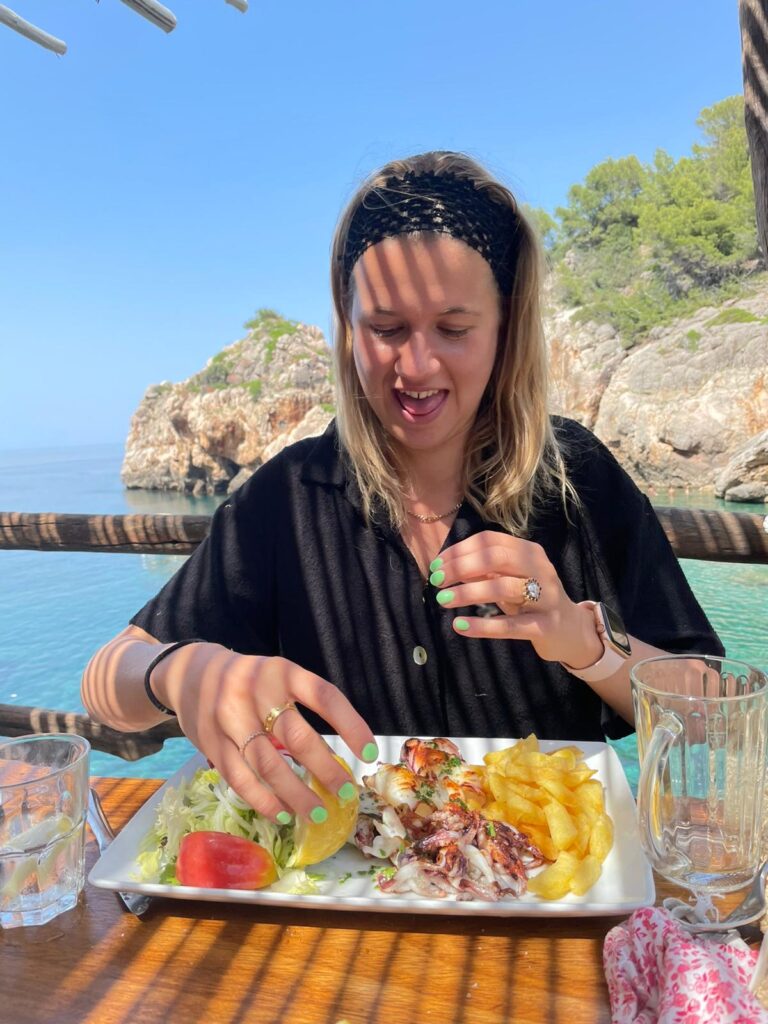 Our first stop in the Tramuntana Mountains
After a quick form fill-in upon arrival in the airport in Mallorca, we were soon on our way over to our first hotel; Ca's Xorc, a beautiful hotel in an incredible mountainside location with spectacular views down to Port de Soller. I couldn't recommend this place enough, the restaurant on-site was exceptional and has amazing views, there's a great pool (with equally breathtaking views). It's the perfect place to unwind, but also a great base to explore this epic region with traditional villages like Deia just minutes away.
My first 24-hours were spent horizontal, eating and drinking, really lapping up being away and feeling some of that glorious Med sunshine. If you're heading over to Cala Deia, you've got to have lunch at Ca's Patro March … if you saw our Instagram Stories that day you'll have seen just how good our food was! Another spot to try is Xelini in Deia itself, INSANE tapas and by this point, I was fully in the holiday spirit. The following day we went on a long hike down to Port de Soller with stunning views the entire way and, at the end, we were rewarded with an epic swim in the sea. Wow, was it nice to be in balmy seas again.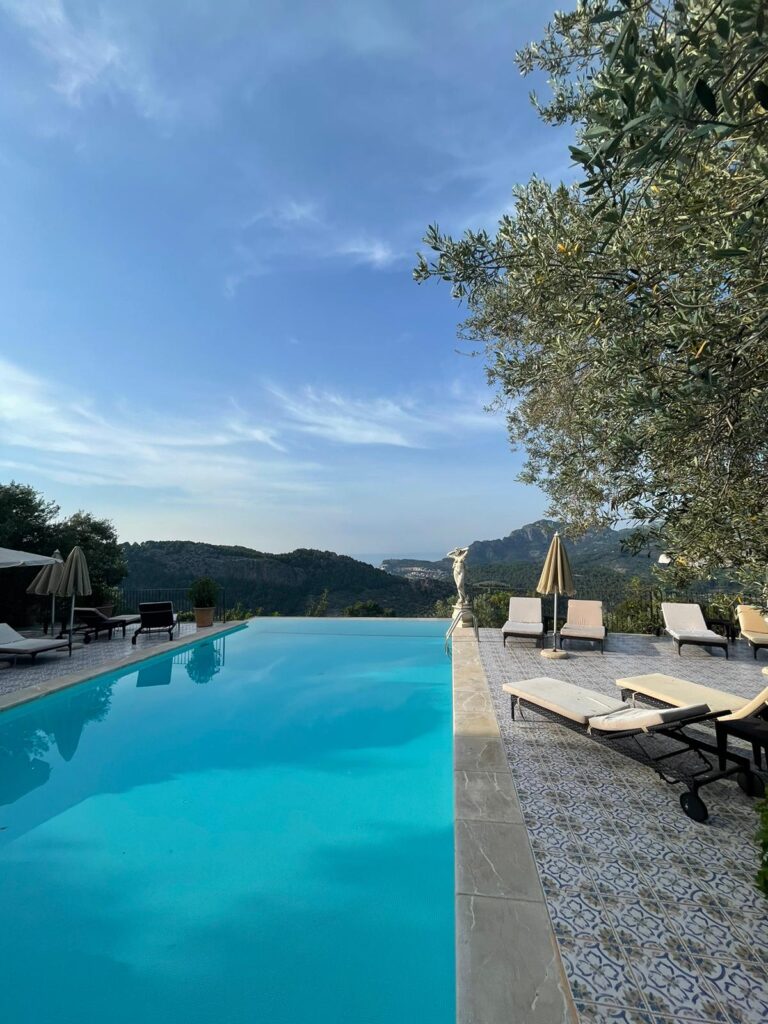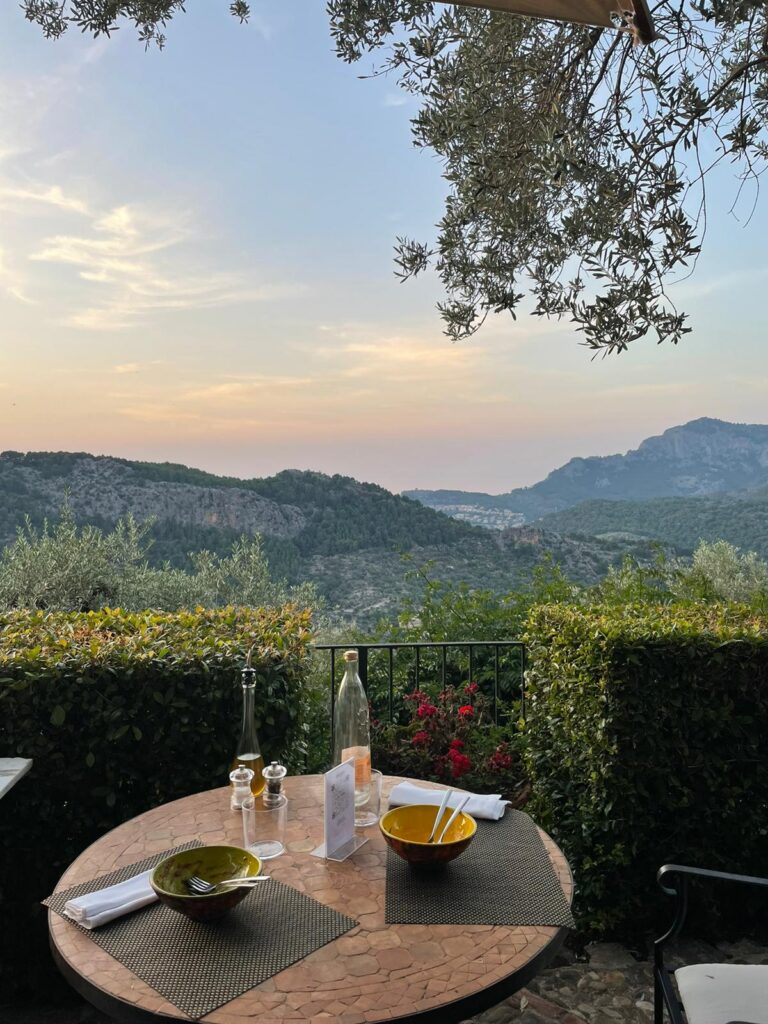 Then over to Palma de Mallorca
This was my first time in Palma and I can't wait to go back, it's like a mini Barcelona and was perfectly busy, just a few keen travellers mainly from Germany, Sweden and the Netherlands.
Here we stayed at Sant Francesc Singular, another stunning hotel in the heart of Palma's Old Town. The rooftop pool gives off serious Miami-hip vibes and the service is amazing, this is a really high-end hotel and I thoroughly recommend it for anyone looking to treat themselves.
Palma is an epic foodie-spot and we got fully stuck into trying just about everything. Can Eduardo serves fantastic paella on their rooftop terrace overlooking the harbour, La Rosa Vermuteira & Colmado has the best tapas in town and the Osteria Sant Francesc offers incredible Italian cuisine right next to the hotel. We went to the latter for my Dad's birthday, and the staff were brilliant at arranging a little surprise cake for him.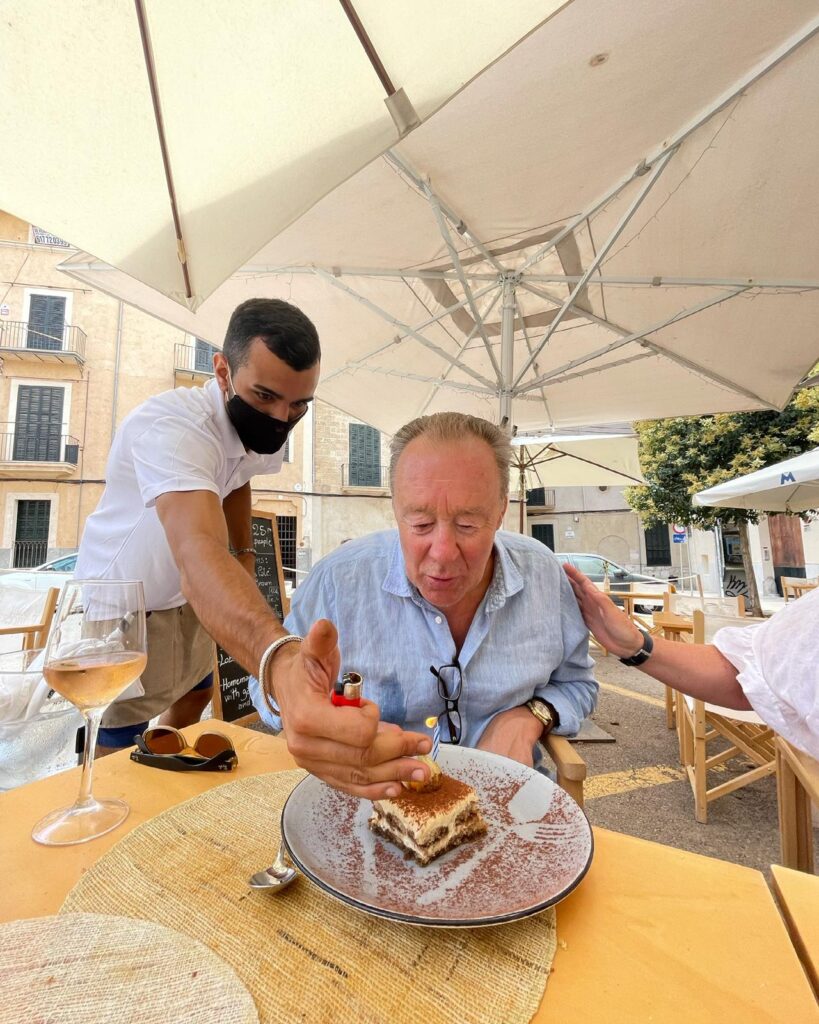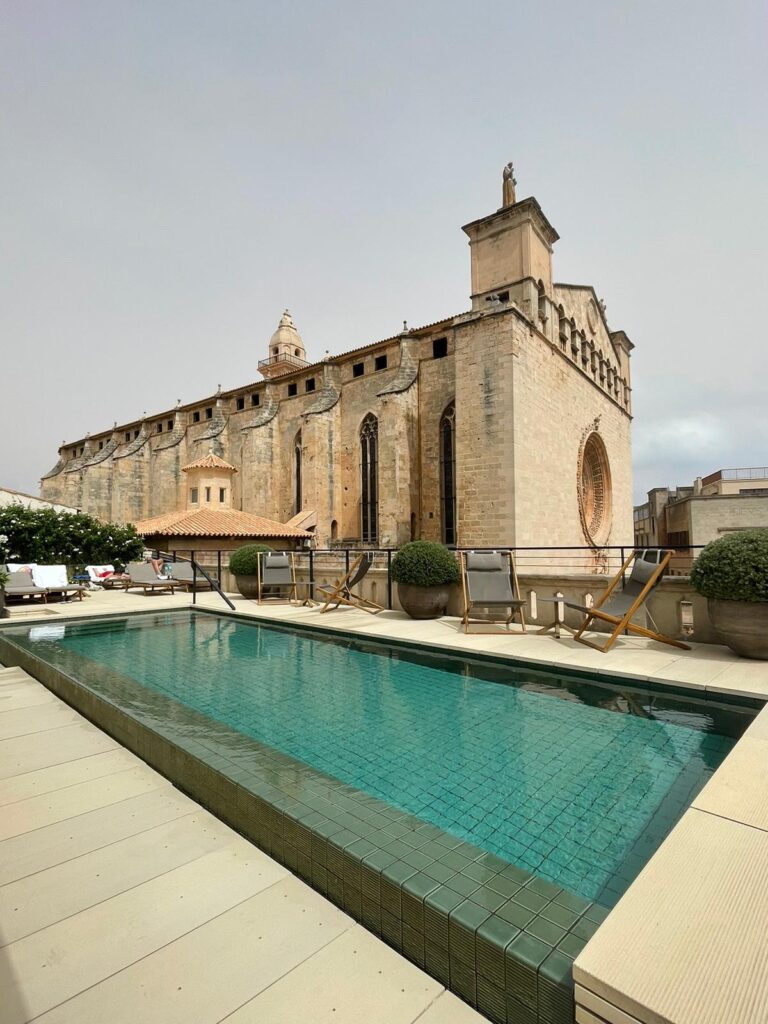 Getting Back Home
Getting back home was a breeze again, I was tested at the centre just 15-minute stroll from my hotel in Palma, picked up a coffee en route and had a final reccie of places I want to visit next time. A quick 20 minutes getting the test and I had a negative result confirmed on my phone just two hours later … perfect time to squeeze in a final spot of tapas.
It was great to experience a different side of Mallorca in Deia and gave me a bit of time to revitalise the travel blood in my veins. There is just so much to explore there and a real opportunity to go deeper into the island and its culture, it's the perfect nemo trip and I can't wait to send more of our travellers there.
FOMO settling in? Get in touch to start let us know what your dream Mallorcan adventure would look like. Start planning your next exceptional trip today.