Ah, Ischia, the idyllic Italian island that's finally having its moment. Its untouched shores have long since been loved by locals, but its glitzier coastal cousins like Capri or the Amalfi have had travellers' attention firmly hooked with their iconic offerings. Until now. As eyes turn to Ischia's unique experiences and heart-warmingly authentic atmosphere, it's rapidly gaining momentum as the Mediterranean's top spot for travellers seeking 'the real Italy'. Particularly when combined with a couple of the mainland's renowned regions. It's about time we gave you the inside scoop on how to make the most of your time on Ischia, from where to eat to what to see and do, we've got you covered. Get ready to add this up-and-coming island to your bucket list.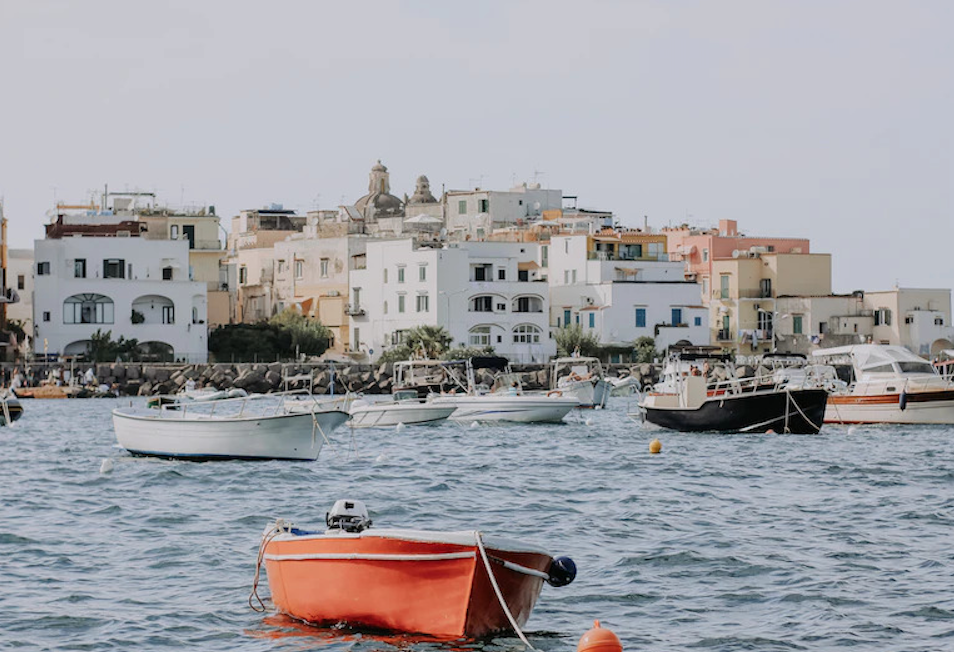 The vibe
Ischia's authenticity is its main draw, there's no false sense of 'la dolce vita' here, it might be a little less polished than some of Italy's iconic mainland regions, but it offers an incredible immersion into local life. Thanks to this, the luxury Pellicano Hotels group made their way over to manage the island's five-star Mezzatorre Hotel and Spa (one of our top picks), retaining an air of authenticity whilst bolstering Ischia's level of exclusivity. Now, five-star estates and elegant thermal springs nestle happily alongside scenes of bustling cafes, where nonnos drink caffè corretto (espresso with a shot of grappa), and village shops that overflow with fresh produce as the scent of citrus hangs in the air. This sociable, no-nonsense vibe is reflected in the island's cuisine, with a delicious focus on farm-to-table gastronomic masterpieces. Ischia is the ultimate blend of luxury and local, and we love it.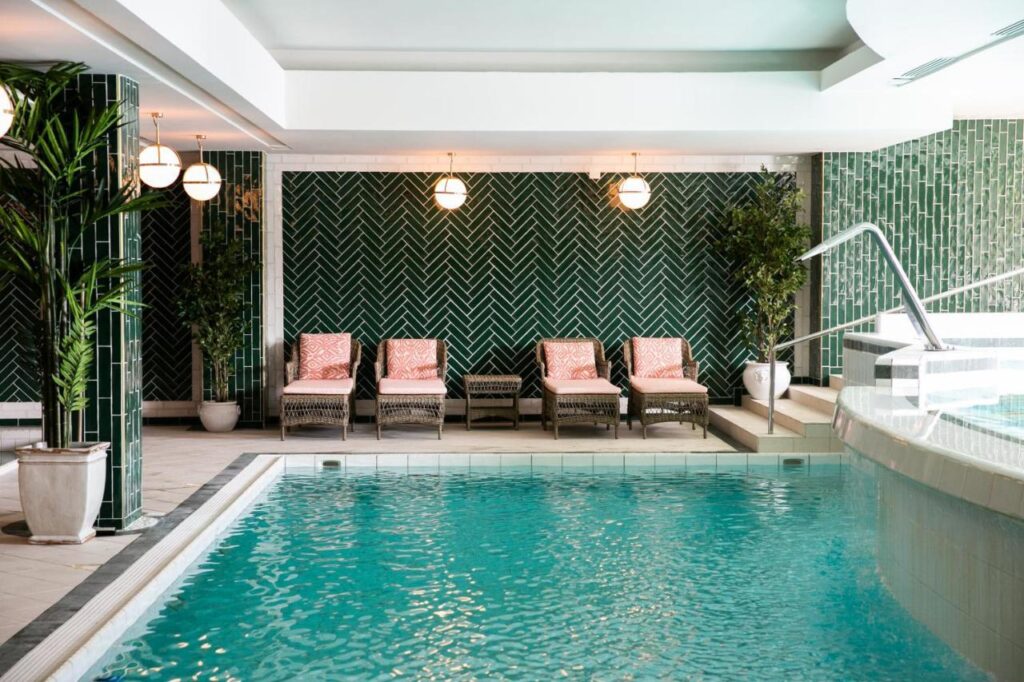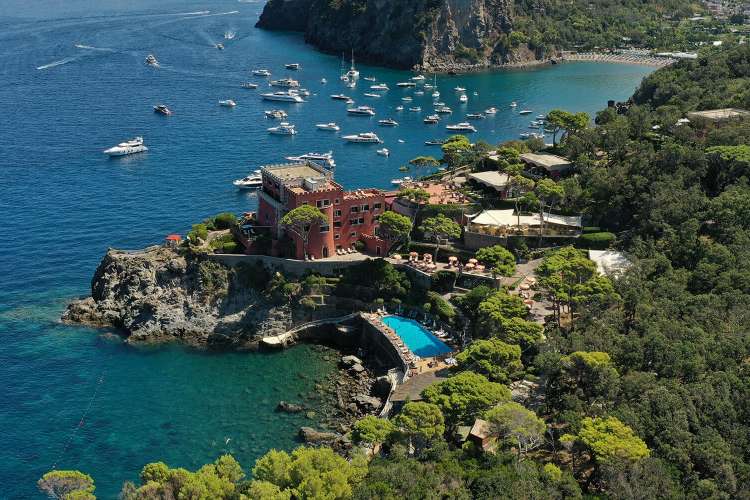 What to do…
Mount Epomeo: Wander past lush flora and wineries to the highest mountain point on the volcanic island. The best route we recommend to climb Epomeo is from the village of Fontana, tucked away on the island's southern slope. The hike up the rocky summit is well worth the trek for the postcard-perfect panoramic views and the few rustic restaurant stopovers along the way.
Castello Aragonese d'Ischia: Take a step back in time on a visit to the island's most iconic and fascinating sight, Aragonese Castle, and glimpse back to nearly 2,500 years when the medieval fortress was built and learn the historical tales of Ischia while strolling through paths dotted with cacti and fragrant olive trees terraces.
Gardenia Mare: One of the hottest spots on the island to spend a beach day. Lounge by the Italian seaside under the shaded yellow canopies with nothing other than an Aperol spritz in hand before cooling off from the midday heat in the dazzling blue waters.
Negombo Thermal Park: A wellness hub and thermal water park located in the beautiful corner of Ischia known as San Montano Bay. Its beauty lies in its lavish gardens boasting contemporary art installations and over a dozen pools filled with natural mineral-rich water cascading towards the shore.
Giardini la Mortella: Stroll through the botanical subtropical hideout of Giardini la Mortella, where Mediterranean floras and charming water features flourish. The beautiful garden created with loving care by its Argentinian founder, Lady Susana Walton, is a must-see mindful oasis for all nature lovers visiting the island.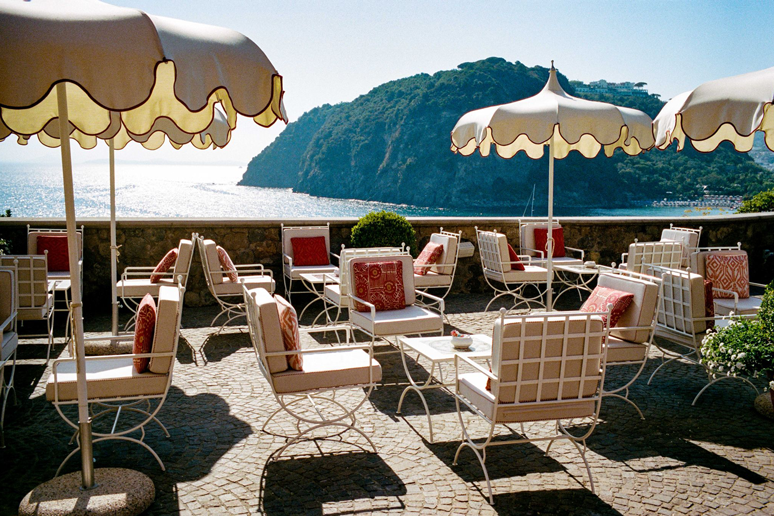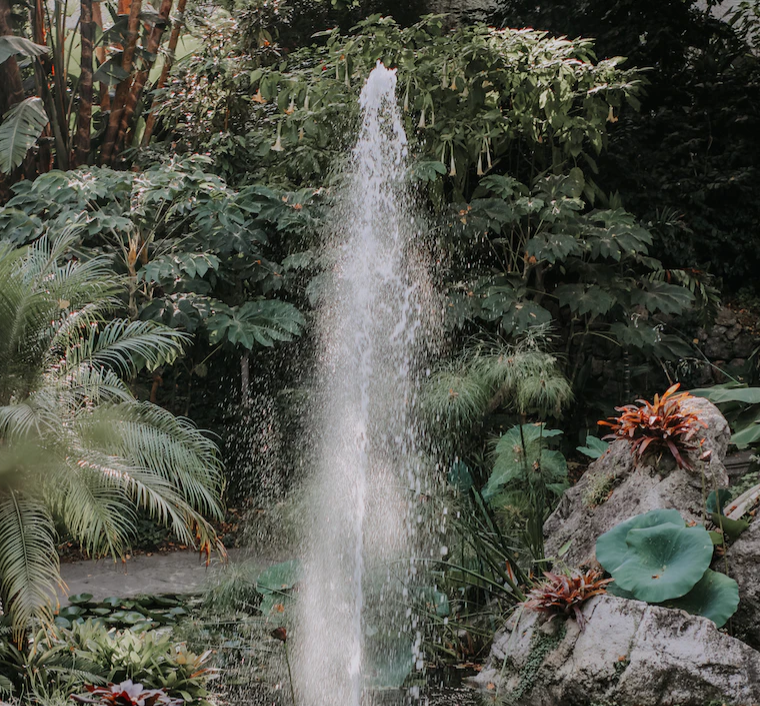 Where to eat and drink… Forio
Di Meglio: An institution in its own right, Di Meglio Pizzeria is a proud member of L'Associazione Verace Pizza Napoletana or 'The True Neapolitan Pizza Association, offering diners incredible pizza produced and processed according to ancient Neapolitan tradition. A tasty immersion into 'The simplicity of true Neapolitan pizza' – a must-visit for anyone visiting Ischia.
La Rondinella: Nestled on the shores of San Francesco beach, La Rondinella offers a serene escape from the hustle and bustle of everyday life. The atmosphere is laid-back and carefree, but don't let that fool you – the food is of the highest quality and focuses on fresh fish and pasta dishes. The warm and welcoming owner, Anna, ensures that every need is attended to, leaving guests with a truly memorable dining experience.
La Meridiana: Overlooking the picturesque bay of San Francesco in Forio, La Meridiana's terrace provides unparalleled views of the bay and breathtaking sunsets. From Linguine with sea urchin to fried prawns in an almond crust, the menu is diverse and delicious. The restaurant is also renowned for its selection of homemade desserts. For travellers seeking for a more casual experience, La Meridiana is also a great spot for a coffee or beer.
La Sciavica: A traditional dining experience featuring local recipes, particularly fish and seafood. The outdoor veranda terrace, decorated in classic Ischian style with majolica and terracotta tiles, provides a warm and inviting atmosphere to enjoy dishes such as mussel soup sautéed with bread croutons, pasta with courgettes and mussels, and mixed fried fish, squid and calamari.
Umberto a Mare: Perched at the end of a small promontory in Forio, Umberto A Mare's views across the sea, recognized as one of Italy's top ten, are breathtaking, particularly at sunset. But it's not just about the view, the food and service here are of the highest quality, understated yet elegant. The outdoor terrace offers the perfect spot to dine al fresco and soak in the unforgettable experience.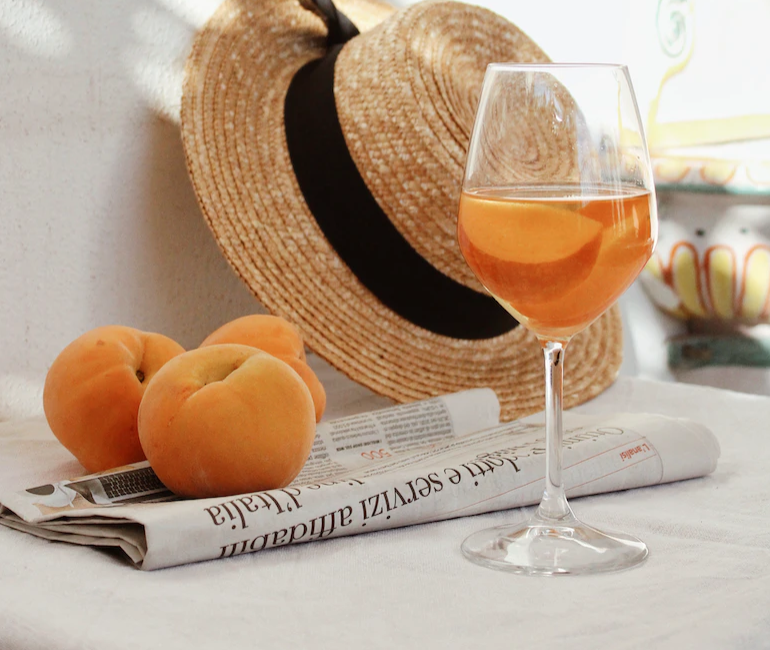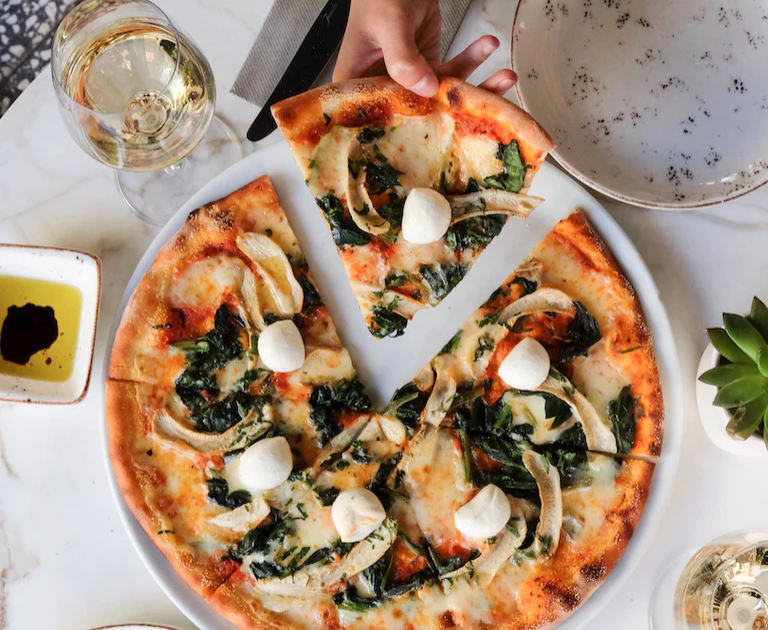 Where to eat and drink… Beyond Forio
Il Focolare: A beloved institution on the island, Il Focolare is a family-run restaurant that we love for its rustic charm. Its menu is heavily focused on delicious meat dishes, from steaks to lamb cutlets, and a speciality of Coniglio all'Ischitana, a local rabbit dish prepared with tomatoes, garlic, and herbs. The desserts, all made in-house, are nothing short of perfection. The restaurant's owner, Riccardo D'Ambra, is a passionate advocate of the Slow Food movement, guaranteeing an amazing dining experience. Note that seafood, coffee, and soft drinks are not available on the menu.
Daní Maison: Nestled among fragrant Mediterranean gardens filled with sculptures, Danì Maison is a rambling villa that used to belong to the chef's grandparents. The menu, crafted by chef Nino Di Costanzo, is rooted in research, creativity, and respect for the raw ingredients and culinary traditions of Campania. Diners can choose from a variety of tasting menus, each built around themes such as "tradition and territory" and "yesterday, today, and tomorrow." The restaurant's excellent wine cellar boasts a wide selection of champagnes and lesser-known regional wines from across Italy.
Ristorante Cantine Pietratorcia: Hidden away in the hills, on a vineyard of the same name, Ristorante Cantine Pietratorcia offers a unique dining experience. The restaurant serves lunch and dinner, but visitors can also opt to pay a visit to the vineyard and sample wines with lighter snacks. The menu features a variety of set menus, one focused on fish and the other on meat, as well as a selection of pasta dishes. Many of the ingredients used in the dishes are grown in the family's own garden, while the wines, of course, are the restaurant's speciality. The laid-back atmosphere, particularly during warm summer evenings when musicians often perform, is enhanced by the setting within the vineyard and the roof of the dining area, which is covered by leaves from the vines.
Ristorante Pizzeria Nascondiglio Dell'Amore: Perched on a hilltop with views of the sea and a castle, Ristorante Pizzeria Nascondiglio Dell'Amore offers a cosy and friendly atmosphere. The restaurant is renowned for its Coniglio al'Ischitana, a rabbit dish cooked in wine and herbs, as well as its moderately priced pizzas. Diners can also enjoy carafes of the restaurant's own wine. It's the perfect spot for those looking to avoid the more upscale restaurants on the island.