Inside Guide to… Giglio Island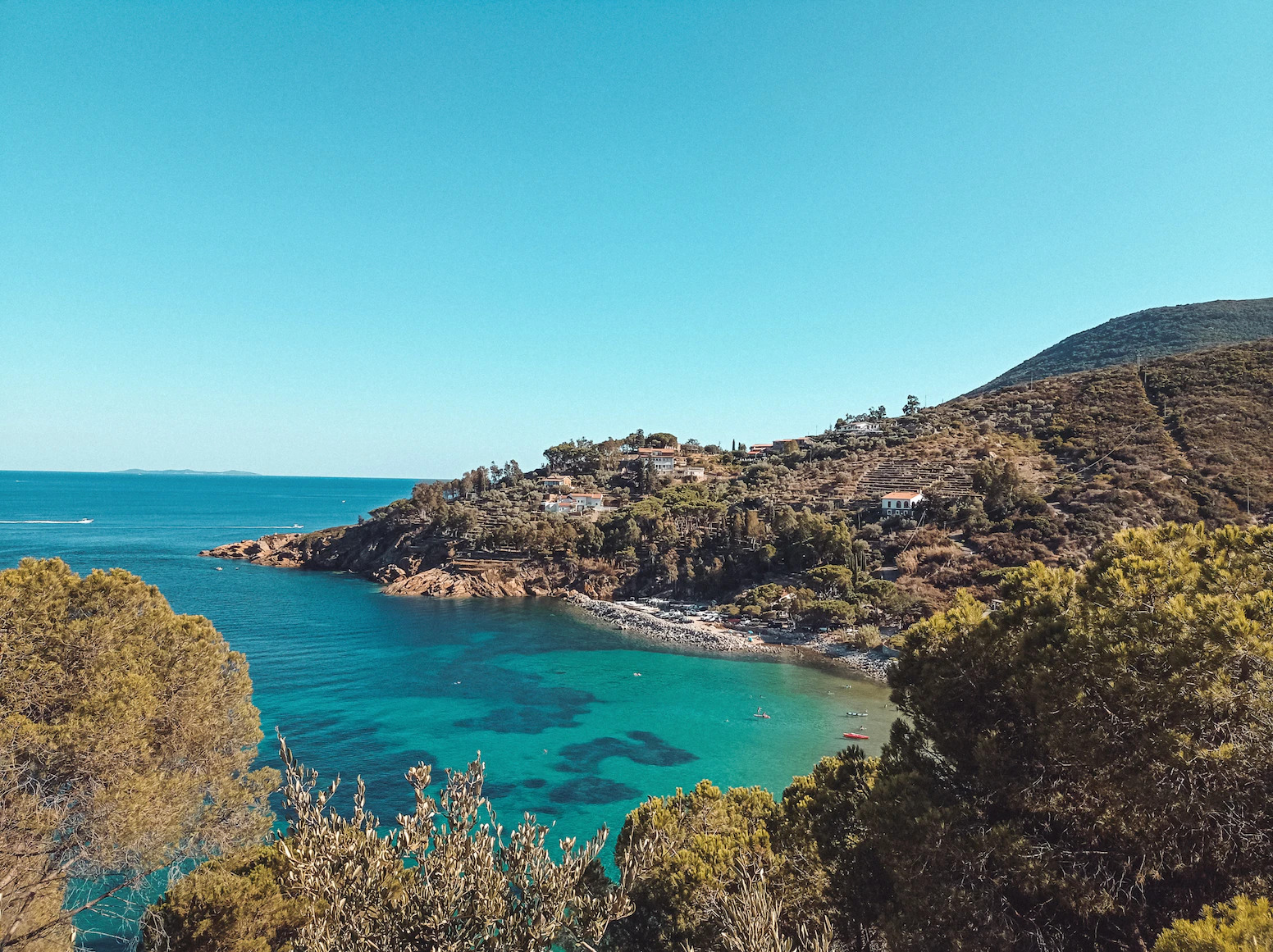 At just over nine square miles in size, Giglio (pronounced geel-yo), is a beautiful, laid-back Italian isle floating just off the Tuscan coast. Take a pass on the glamour of Positano and head here instead for a low-key retreat, where days are spent snorkelling, hiking or simply kicking back on the beach and soaking up those endless rays. Few other regions in this part of Italy offer such a perfect balance of accessibility and that sigh-of-relief atmosphere of escapism. In Giglio, slow living is key and the island makes for a flawless addition to many an Italian itinerary, particularly for newlyweds seeking some post-wedding R&R. It's time to get in the know before you go, with our inside exclusive on how to make the most of your time on Giglio. From how to get around to the best beaches and eateries the island has to offer, read on to discover.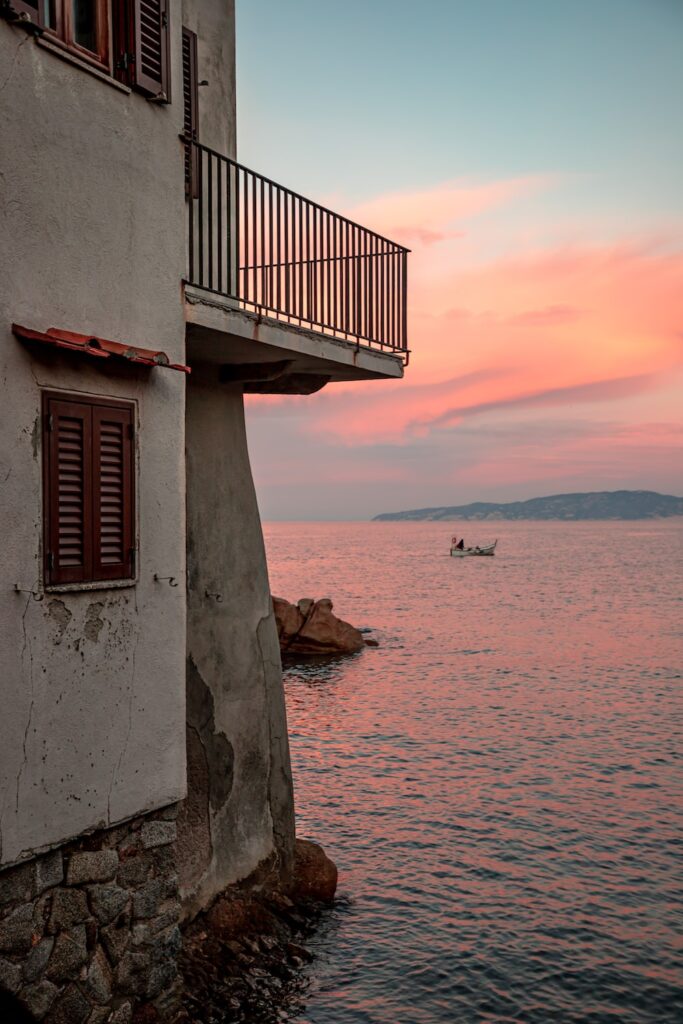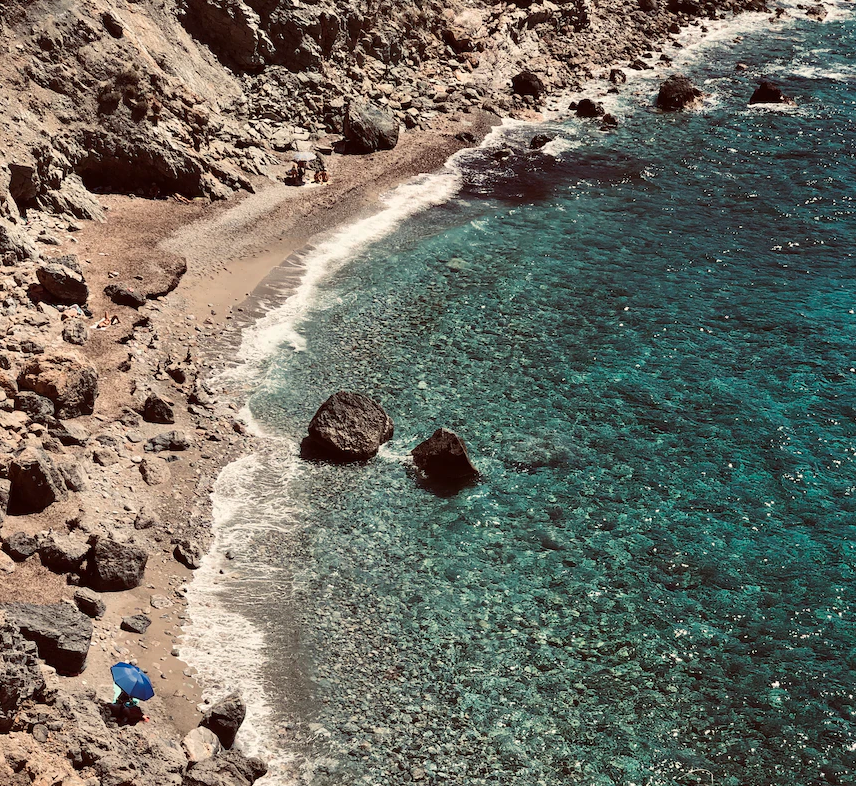 The vibe
A thesaurus of synonyms for 'relaxed' couldn't encapsulate the feeling of utter ease that Giglio offers. It's that shoulder-tension-release feeling so many crave that this island offers in abundance. In terms of actual experiences, it's a casual affair and a case of arriving and seeing where your mood takes you. Perhaps a meander through the colourful coastal town of Giglio Porto, before laying a towel down on the sun-baked shore of Gigliesi, Campese or Cannella and snorkelling in the glass-clear waters. Or, for more energised travellers, a cross-island hike might be the way to go, gazing at the sparkling sea as you follow ancient footsteps along the Roman trails. The relaxed vibe extends even further, as thanks to strict limits on travellers driving on the island, it's totally safe to meander wherever intrigue takes you.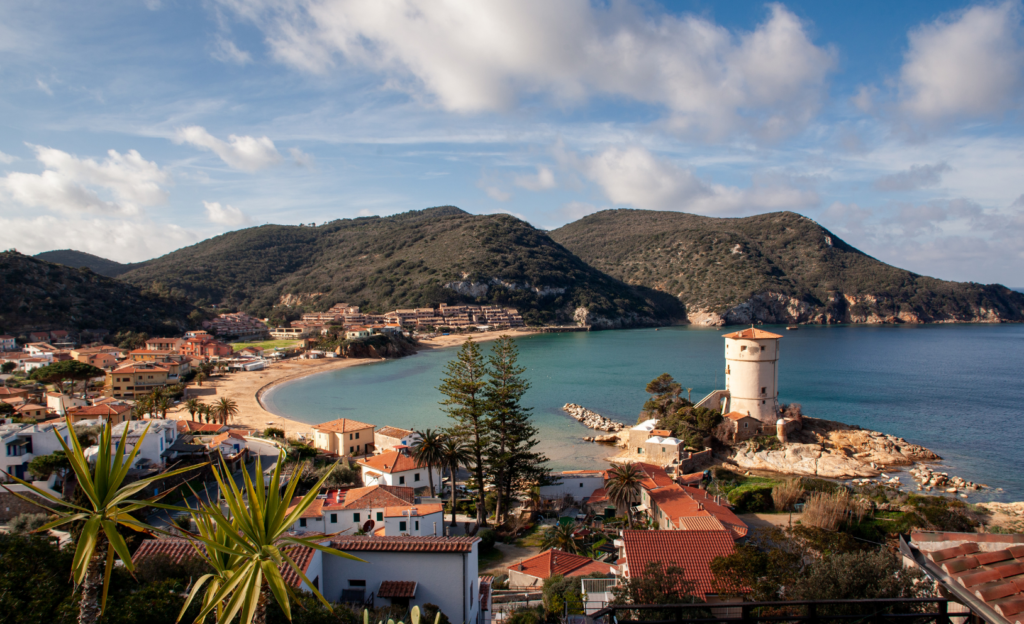 Tips for getting around
– The island's inhabitants are keen to preserve Giglio's air of authenticity, so cars are largely left on the mainland. We advise you to follow suit and will request car parking for you at Parcheggio Fanciulli car park, in Porto Santo Stefano. This is situated 400m from the ferry terminal and the price is €10 per day (paid locally). Address and contact details will be listed in your post-booking app.

– We'll ensure you have a ferry booked to take you across to the island, and rest assured a representative from your hotel will always be there to meet and assist you on arrival. 
– Be sure to have your ferry app downloaded, which we mention in our post-booking app, as smooth a check-in process as possible at the ferry port.
– The quiet, chilled-out vibe starts before embarkation, in the port of Santo Stefano. So we wouldn't recommend arriving too early (45 mins to an hour max before your ferry departs) as it'll leave you hanging around and many local amenities close for lunch between 12-2. 
– Once you're checked in, the staff at your chosen hotel will always be on hand to arrange any local taxis. Everything operates in a breezy nature, and there's plenty of local vehicular availability, so you can explore stress-free.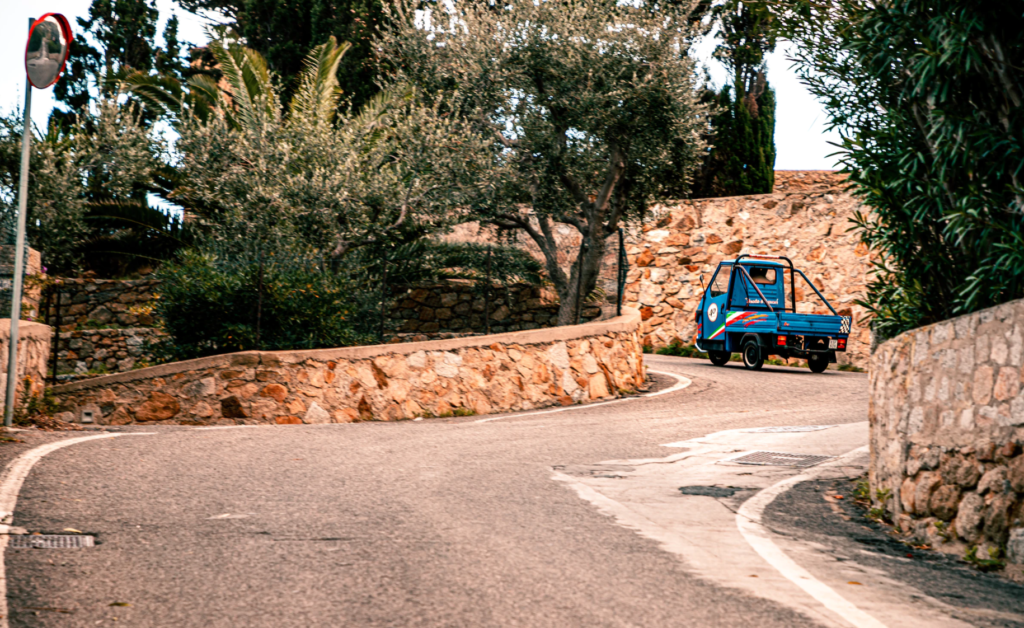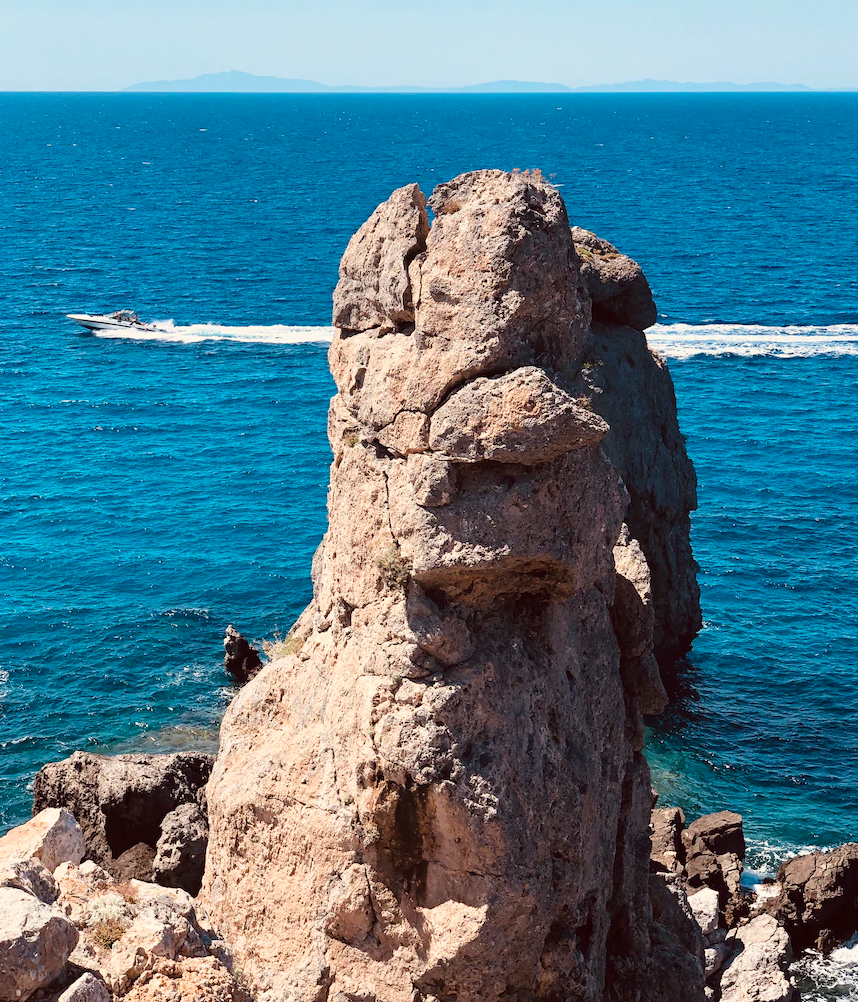 Things to do
Sand and sea… Giglio is blessed with a beautiful coastline, with a few bijou beaches to choose from. Le Caldane, one of our favourites, is accessible only via a water taxi. Thus prolonging the stunning experience and offering a more private place to spend your day. Arenella is much easier to reach and if you book a parasol and sun-lounger you will be offered a complimentary shuttle from the bus stop at the port.*
Sailing… Take to the seas and charter a piloted boat, or rent your own 'gommone' (a small raft/motorboat). This allows you to explore hidden coves, for afternoons spent on remote beaches with no one but your travel companion with which to enjoy the incredible marine life, or the local flavours of your picnic. These are no-fuss excursions, there's no need for a driving license if you take a piloted trip and the cost averages at €150 per boat, fuel excluded.*
Diving… Your hotel can also arrange local dive centres to take scuba enthusiasts to the island's abundant sea caves, coral formations and shipwrecks, which are unreachable without an oxygen tank. 
Hiking… This island is best explored on foot, and there are plenty of well-signposted hiking trails that wind along the coast. The sure-footed among you might fancy traversing the island in a few hours (it's small enough to do so), but be sure to bring plenty of water and a sunhat, it's arid and rather windswept without much chance for a shaded respite. 
Wine tasting… Whilst we'll let Tuscany own the more discerning wine experiences, Giglio does offer a few excellent grape-infused excursions. The Castellari or Fontuccia Vineyards, for example, gives travellers the chance to hike up steep terraced slopes before sipping local Ansonica grape wine.*
Local explorations… One of Giglio's most iconic, evocative villages is Castello, where a meander down its prettily winding alleys is rewarded with breathtaking views across the island. It's a great place to while away an hour or so after a wine-tasting experience, before dining at our Da Maria (one of our top restaurant recommendations), and is particularly stunning at sunset. 
*The hotel will be able to book these for you on arrival/assist – chilled out vibe, no need to pre-book, plenty of space and time.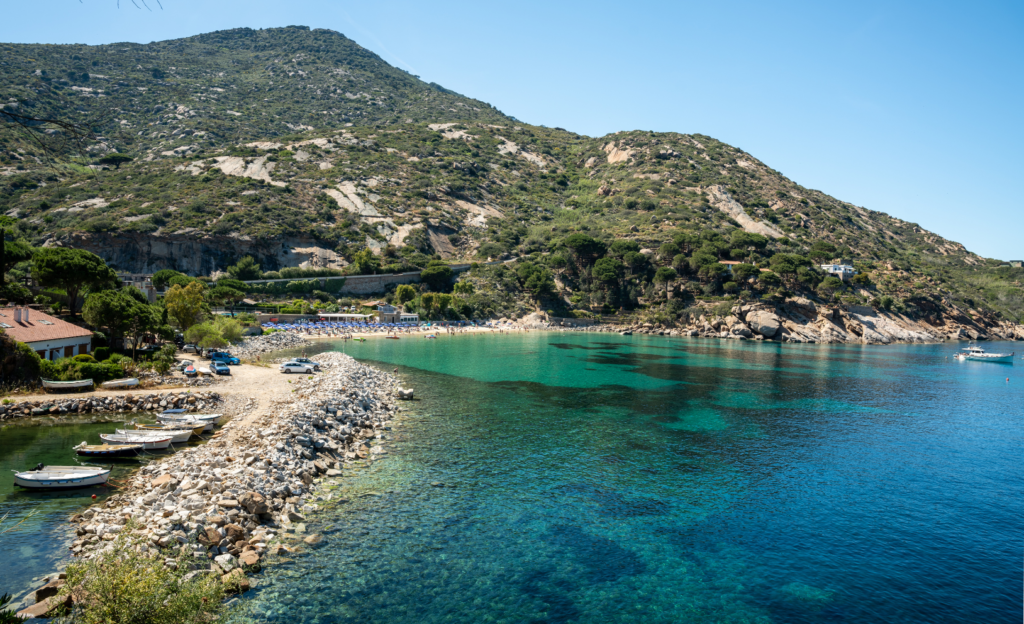 Where to eat…
Ristorante Da Maria: Opened in 1963 by grandmother Maria and now managed by grandson Luigi, this restaurant is a nemo top pick. Da Maria's cuisine combines traditional dishes (think rabbit cacciatore or prawn ravioli) with unique and internally inspired flavours, alongside an extensive, well-curated wine list. 
Ristorante da Santi: Delicious Italian and Mediterranean cuisines served with breathtaking seaside views, lovely staff and a Tuscan twist on each dish. Be sure to try the fresh salmon baked in rosemary and olive oil. 
La Vecchia Pergola: An iconic, family-run seafood restaurant located in the charming port of the island. Here you'll enjoy the catch of the day paired with a glass of house wine or a shot of the zesty limoncello.
Tukul Beach Bar: Our top choice for a sunset aperitif by the beach.