Where to Eat and What to do in Athens
Welcome to our inside guide to Athens – a city bursting with ancient history, vibrant street art, and culinary genius you'll remember long after you leave. From the famous Acropolis to the bustling streets of Monastiraki, there's something for everyone in this captivating metropolis. Our team of Travel Experts have scoured the city to bring you the best insider tips. Whether you're a first-time visitor or a seasoned traveller, our Athens guide has everything you need to know to make your trip unforgettable.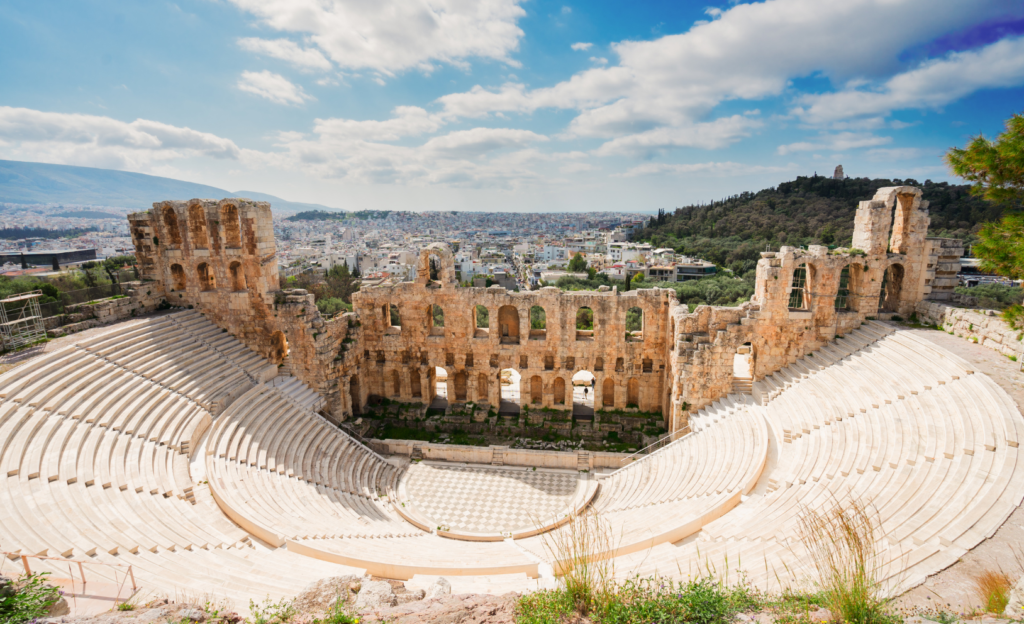 What to do…
1. Acropolis: This world-famous ancient citadel is perched on a rocky outcrop above the city, and features several ancient architectural wonders such as the iconic Parthenon temple. We advise going first thing in the morning, the earlier the better (before the heat) as most guided tours we arrange begin at around 8 am. *
2. Acropolis Museum: A world-class museum that houses an impressive collection of artefacts and sculptures from the Acropolis, providing a fascinating glimpse into the history and culture of ancient Athens.*
3. Panathenaic Stadium: One for sports enthusiasts and history buffs, the Panathenaic is a spectacular marble stadium that hosted the first modern Olympic Games in 1896 and is the only stadium in the world built entirely of marble. *
4. Theatre of Dionysus: The oldest theatre in the world, that once hosted some of the most important theatrical performances and festivals in ancient Greece. *
*All experiences marked with an asterisk can be booked through nemo, all others can be enjoyed independently.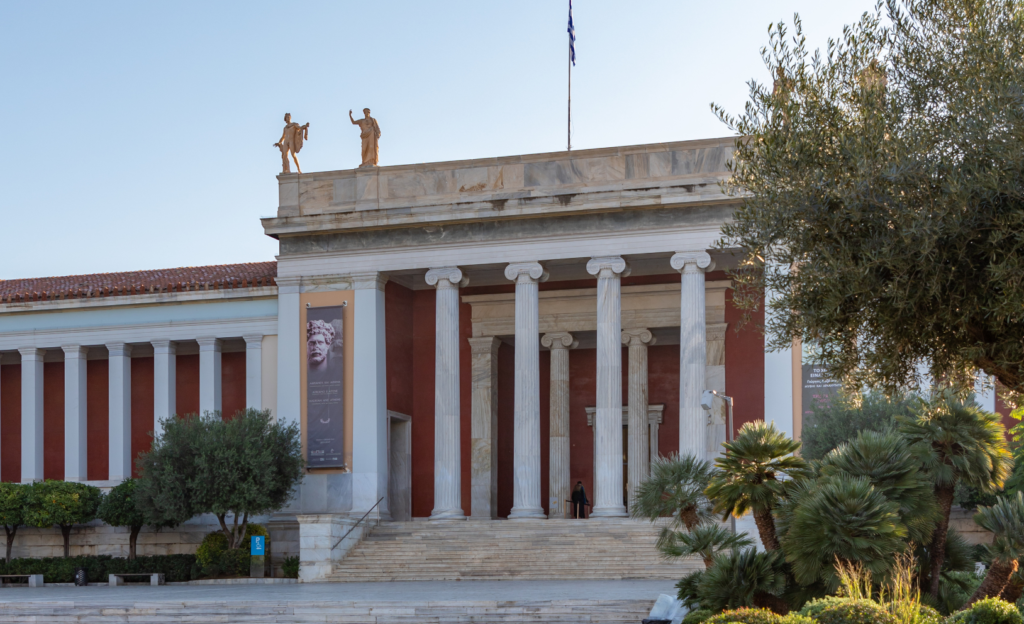 What to do… continued
5. Temple of Olympian Zeus: Built built between 174 and 132 BC, this impressive ancient temple is dedicated to the king of gods and is one of the largest ancient temples in Greece, boasting towering columns and an intriguing history. *
6. Temple of Poseidon: Another of the capital's astonishing ancient temples located on the southern tip of the Attica peninsula, offering visitors breathtaking panoramic views of the Aegean Sea and a glimpse into the ancient world's fascinating mythology and architecture. *
7. National Archaeological Museum: One of the world's most important museums, featuring an extensive collection of artefacts and artwork from ancient Greece, including iconic sculptures such as the bronze statue of Poseidon and the Antikythera mechanism, making it a must-visit destination for history and art enthusiasts
*All experiences marked with an asterisk can be booked through nemo, all others can be enjoyed independently.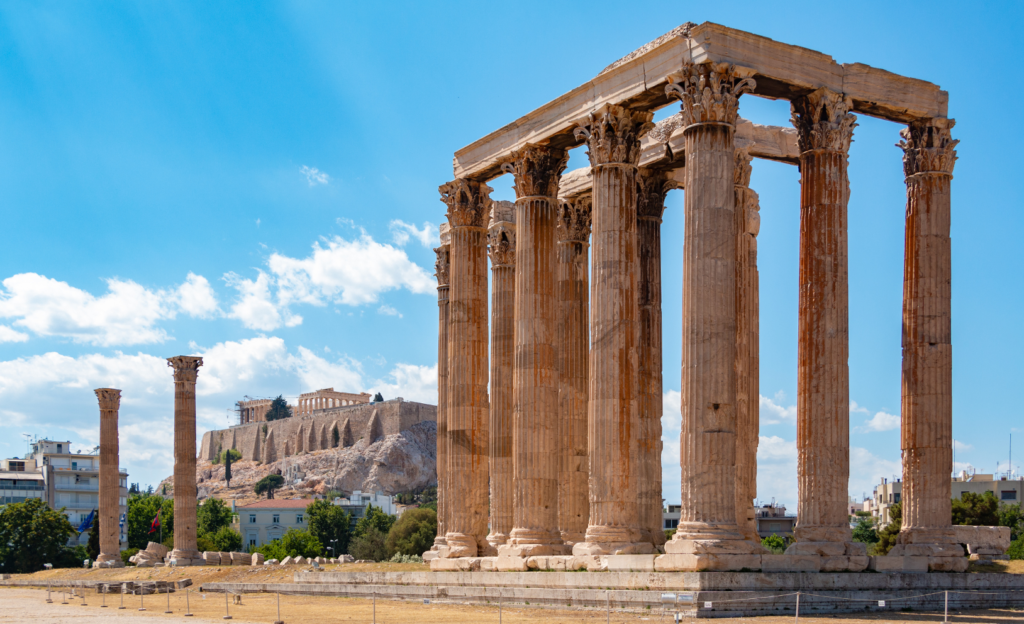 What to do… continued
8. Roman Agora: The Agora features a mix of Hellenistic and Roman architecture and hosted a variety of public buildings and markets in ancient times,
9. Mount Lycabettus: Our go-to sunset spot and a serene forested escape from the hustle and bustle of the streets below.
10. Enjoy the nightlife: Rooftop drinks looking over the Acropolis at some of our favourite bars (see below). 
11. Wander around the neighbourhoods: With its labyrinthine streets and neoclassical architecture, Plaka is all about old-world charm, while Monastiraki's vibrant square and bustling flea market offer a lively atmosphere and a chance to pick up unique souvenirs. Meanwhile, the trendy neighbourhood of Psyrri boasts an eclectic mix of street art, hip bars, and inventive restaurants. 
12. Day trip to Astir Beach Club: Nestled on the exclusive Athens Riviera, Astir offers the perfect blend of refined luxury and laid-back Cycladic charm. 
13. Walking food tour: Discover the city's best-kept culinary secrets as you follow expert foodies through vibrant markets, hidden food spots, and traditional tavernas.
14. Cooking class overlooking the Acropolis: This one speaks for itself! An utterly unique, immersive experience to get the full flavour of Modern and Ancient Greece. 
The nemo team can arrange a simple guide and skip-the-queue tickets to any of the above historic sites or a tailored private day tour with entry to the most important sites.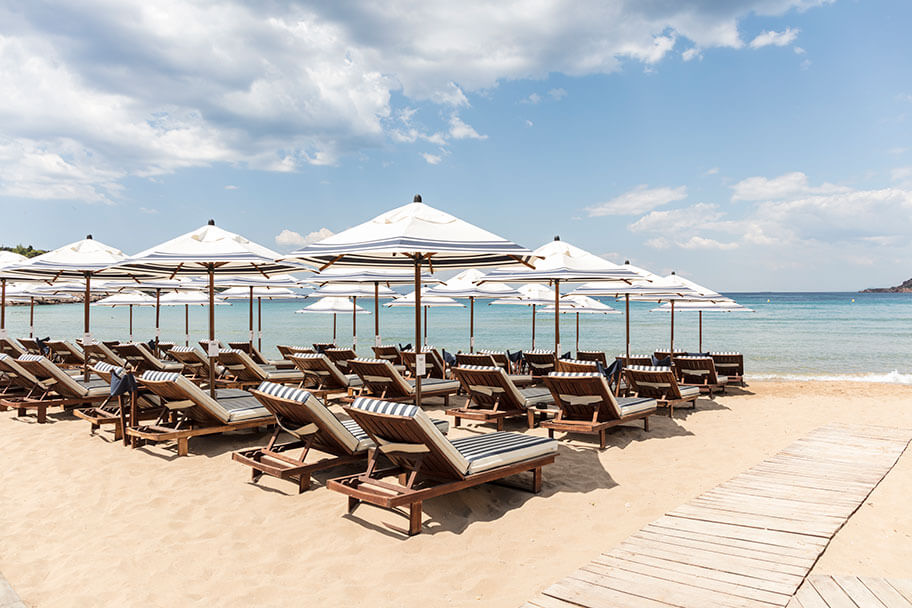 Where to eat…
1. Kostas Souvlaki: An iconic Athenian street food eatery offering a cheap and cheerful place to grab some quick traditional Greek Souvlaki and Gyros on the go. 
2. Ta Karamanlidika tou Fani: An old butcher shop turned restaurant serving authentic maze-style eating, one not one to miss!
3. Bandiera: A charming traditional Greek meze tavern located in the heart of the city. This place has super friendly service, and a warming atmosphere and is a very popular hangout with the locals.
4. Avli Psiri restaurant: A hidden local gem located down a cobbled alleyway in the city. This humble Greek taverna offers a down-to-earth vibe and traditional regional dishes at a great price point. The Saganaki is a must-have on the menu!
5. Hoocut: A new-style Souvlaki haunt located on a busy side street near Monastiraki. Take your pick of house-baked pitta bread and stuff it with grilled cuts of diced lamb, chicken, pork, or beef. One of the city's top choices for street food cuisine. 
6. Diporto: Opened back in 1887, a lowkey basement-level taverna in downtown Athens with no sign and no menu serving home-style cooking and local wines. 
7. The Stanley Hotel: This fine-dining rooftop restaurant offers unique Mediterranean flavours and popular international dishes from stylish sushi plates to innovative seafood cuisine. 
Best spots for a drink…
1. Contrabando: Offering garden party vibes, this restaurant/bar is a hit among the locals with its lengthy list of innovative cocktails.
2. Ciel Rooftop: In the heart of Athens just across the Metropolitan Cathedral serving an all-day brunch and delightful cocktails with a 360º city view. 
3. Red Lotus: A hidden gem tucked away in the bustling neighbourhood of Monastiraki, exuding exotic charm with a cocktail menu inspired by Asian flavours and spices.
4. Attic: Immaculate rooftop vibes. Stylish rooftop haunt offering all-day global eats and cocktails, plus views of the Acropolis.
5. The Clumsies: One of the top 50 bars in the world, this central Athens all-day bar flows effortlessly from a cosy daytime spot to a lively night-time haunt.
6. 360 Cocktail bar: Perched atop a rooftop terrace with panoramic views of Athens and the Acropolis, here you'll enjoy expertly crafted cocktails and gourmet bites.
7. Thea Terrace Bar: Another hidden gem located on the rooftop of the luxurious Hotel Metropole in Athens, offering spectacular views of the Acropolis and the city below and an intimate atmosphere.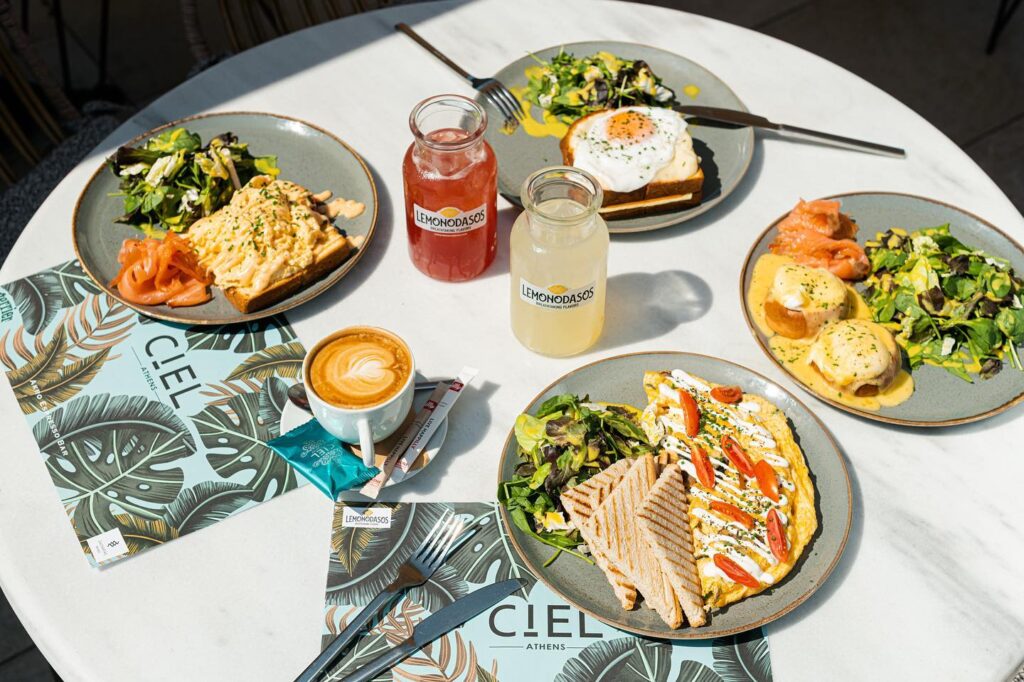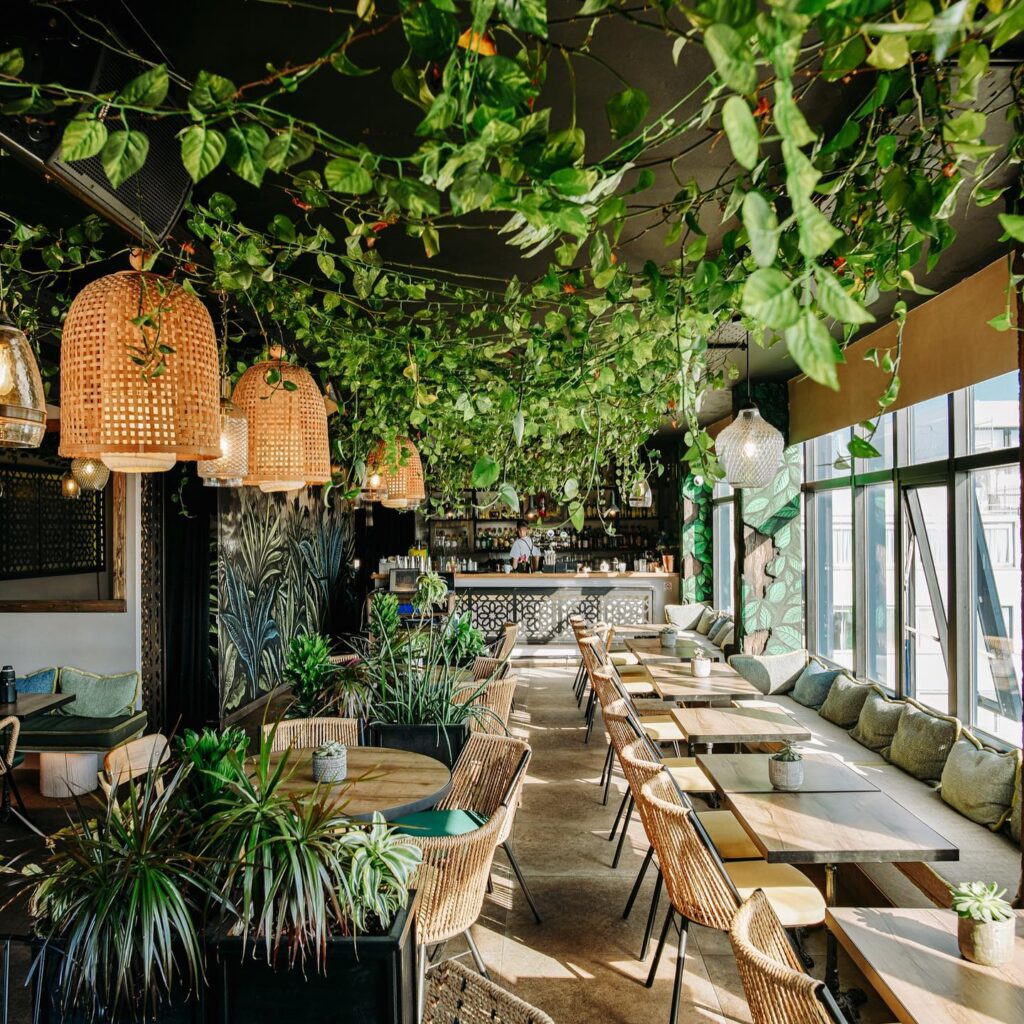 Tips for getting around…
– The journey from Athens airport to central Athens takes just 40 minutes. Private transfers can be arranged by the nemo team.
– Athens is a great starting or finishing point for trips to the Greek islands, with daily flights and ferry connections from three main ports (Piraeus, Rafino and Lavira). Transfers to and from the ports can be arranged, and local taxis are also available.
– Athens is perfect for exploring on foot but also has a good Metro service and available Ubers.