Why We Love India…
With sumptuous spice trails, incredible landscapes and spirituality ubiquitously woven throughout its many cultures, India is a destination that warms the soul in more ways than one.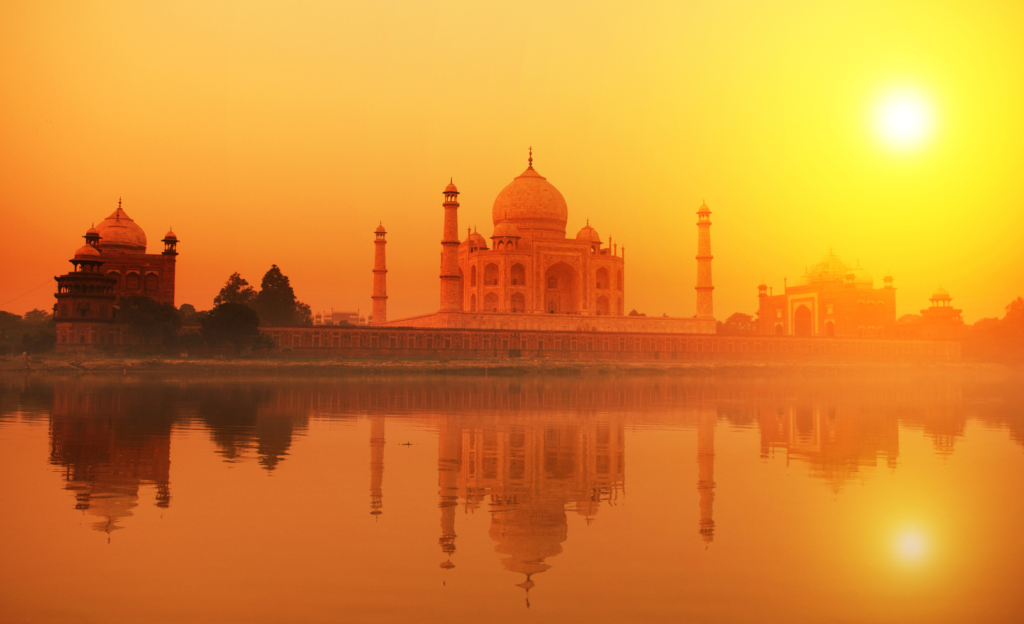 Entry Requirements 
Visas
Your passport should be valid for a minimum period of 180 days at the time of entry into India, should be machine-readable and have two completely blank pages for Indian immigration to use.  OCI cardholders do not need a visa to enter India, for more details please visit the  Indian Ministry of Home Affairs and Indian Bureau of Immigration websites. 
To enter India UK and US passport holders will need a visa, please ensure you apply for the correct visa via the Indian High Commission website or the Indian Immigration Bureau website. 
Please check out your local travel advice and let us know if you're travelling from a different territory.
Please note if you require a multiple entry visa or a visa that cannot be obtained online or on arrival, please ensure you look into applying for the visa at least one month prior to departure
Covid-19 Rules
Please see the British Government advice here.
The only requirement on arrival currently is to self-monitor for 14 days. Other requirements may be introduced at short notice.
All passengers will also be subject to thermal screening. If symptomatic, you may be isolated and taken to a medical facility.
Please check the Government guidance if you are entering/returning to a different country, and do get in touch with our concierge team with any questions.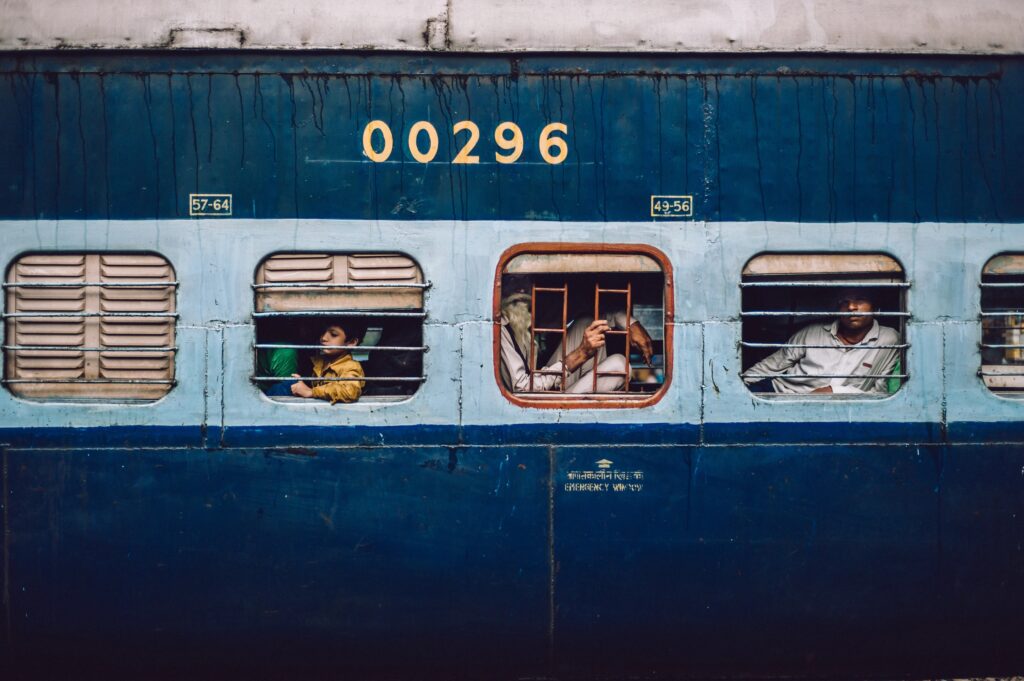 Transfers & Luggage Allowance
We're able to arrange your transfers for you, just let us know your flight number, and we'll plan the route and let you know the cost! For multi-stop trips, we can also arrange your transfers between hotels/regions. When it comes to domestic flights, many airlines have a 15kg luggage restriction for all checked baggage per person, and only one piece of hand baggage per person is permitted.
If you're embarking on a railway adventure, please note that many railway stations are extremely crowded and you may feel disoriented when you disembark at the end of a train journey. We recommend you wait at the disembarkation point where your train carriage comes to a halt until one of our local representatives comes to greet you. This will usually be within 5 minutes of your alighting from the train.
Plug Type
For India there are three associated plug types, types C, D and M. Plug type C is the plug which has two round pins, plug type D is the plug which has three round pins in a triangular pattern and plug type M is the plug which also has three round pins. The electrical current in the hotels in India is 220v, 50 Hz, AC. If you bring electrical devices that do not meet these standards, you may need to bring the appropriate converters and adapters.
Flights & time zone
The average flight time from London, UK to New Delhi takes around 10 hours.
India is GMT + 5.5.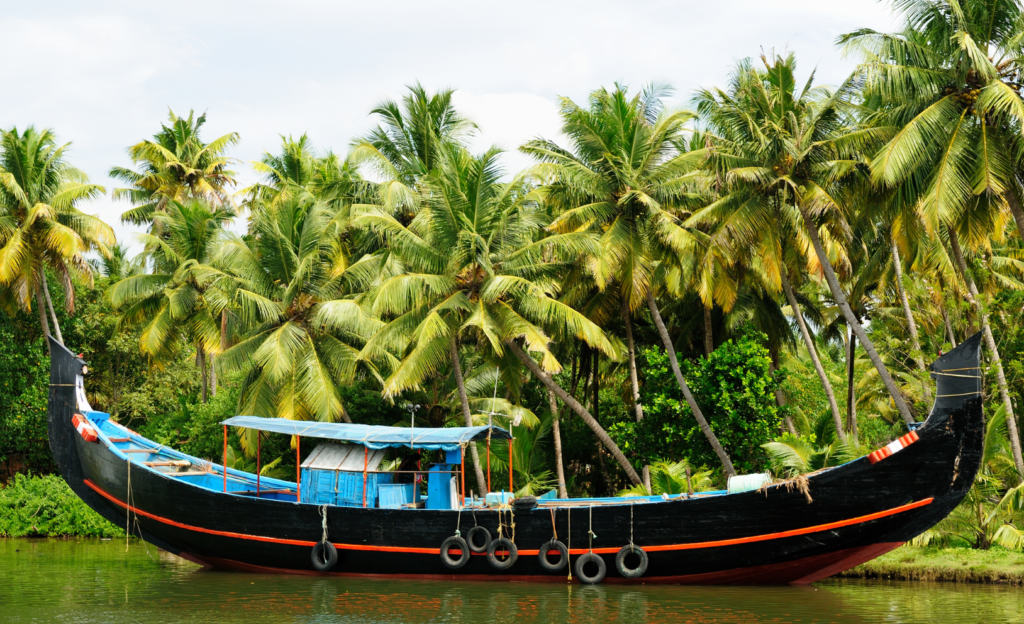 Currency
The official currency of India is called Indian National Rupee (or simply Rupee), symbolised by the sign ₹. The notes currently in circulation are in denominations of 5, 10, 20, 50, 100, 500 (new note) & 2000 Rupees.
Please note that in 2016 the Government of India announced the demonetisation of old ₹500 and ₹1000 banknotes in a major step to check undeclared black money. A newly redesigned series of ₹500 banknotes, in addition to a new denomination of ₹2000 banknote has been in circulation ever since. The newly redesigned series is also expected to be introduced to the banknote denominations of ₹1000, ₹100 and ₹50 in the coming months.
Major Credit Cards are accepted at larger establishments in major towns and cities. When making a purchase, we would caution you against allowing your card to be handled away from eyesight and recommend that you double-check your charge-slip entries and amounts.
Tipping
Tipping is customary in India, particularly for service from waiters, porters, guides and drivers, as tips are not included in the bills of hotels, transport companies or any other suppliers. At hotels and restaurants, we'd recommend a tip of around 10% of the bill. For places that have a service tax or charge included in the bill, a separate tip may not be required, please use your own discretion for the latter.
An approximate guide: 
Porters – Rs. 100 per piece of luggage
Drivers/Guides – Rs. 500 per half-day/Rs. 700 per full day
Reps at Airports & Train stations – Rs. 200 per service
Drivers for outstation trips – Rs. 500 per day (for a minimum of 2 people).
We recommend doing a total tip at the end of the trip, depending on if you have the same driver or guide throughout.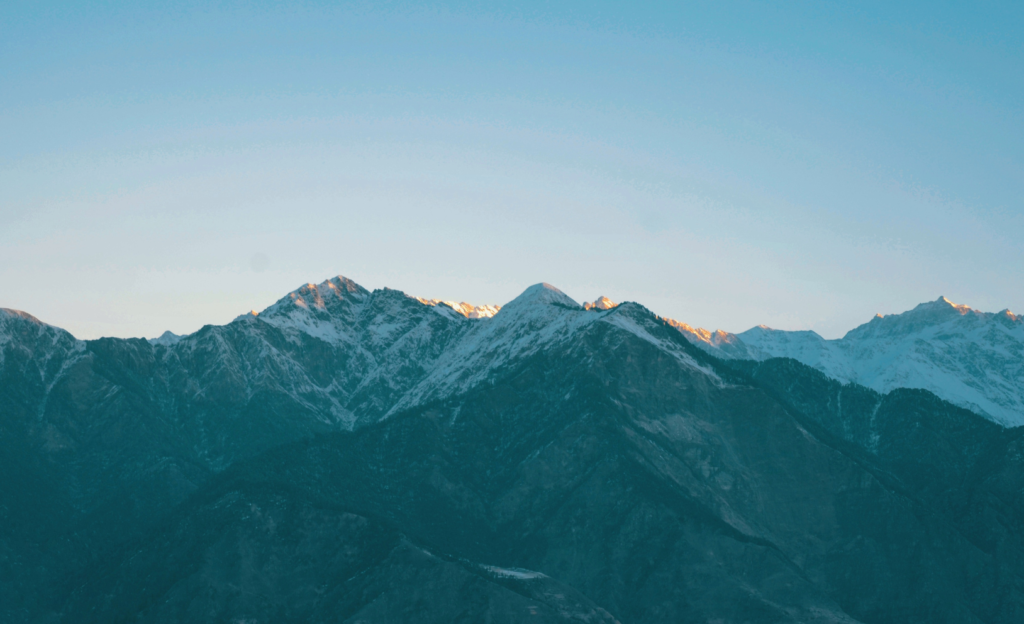 Climate
The climate in India varies depending on the location and time of travel however overall, the best time to visit is between October and March to enjoy tolerable, sunny and dry weather, perfect for exploring. The winter months of December and January can be much cooler, particularly in the Himalayan regions and the mild temperatures of April and May often lead to great value trips, but the weather is more temperamental. If you're heading to Ladakh, you'll want to visit between June and September, when the rest of the country is in monsoon season. For the southern states, visit from November onward, once the monsoons are over. 
What To Pack
In general, pack clothes that are adaptable and allow for layering, natural fabrics are the most practical particularly during the summer months (please note delicate fabrics do not stand up well to laundering facilities except at deluxe hotels)
A few packing tips: Wide-brimmed hat – Collapsible umbrella (particularly useful during autumn) – Jumpers/light jacket for cool evenings and winter days – Modest clothing (no short shorts, mini-skirts or tank tops unless you're in a tropical area) – Scarf for covering up when visiting religious sites – Long skirt/trousers/dresses – Long and short sleeved shirts/t-shirts – Undergarments.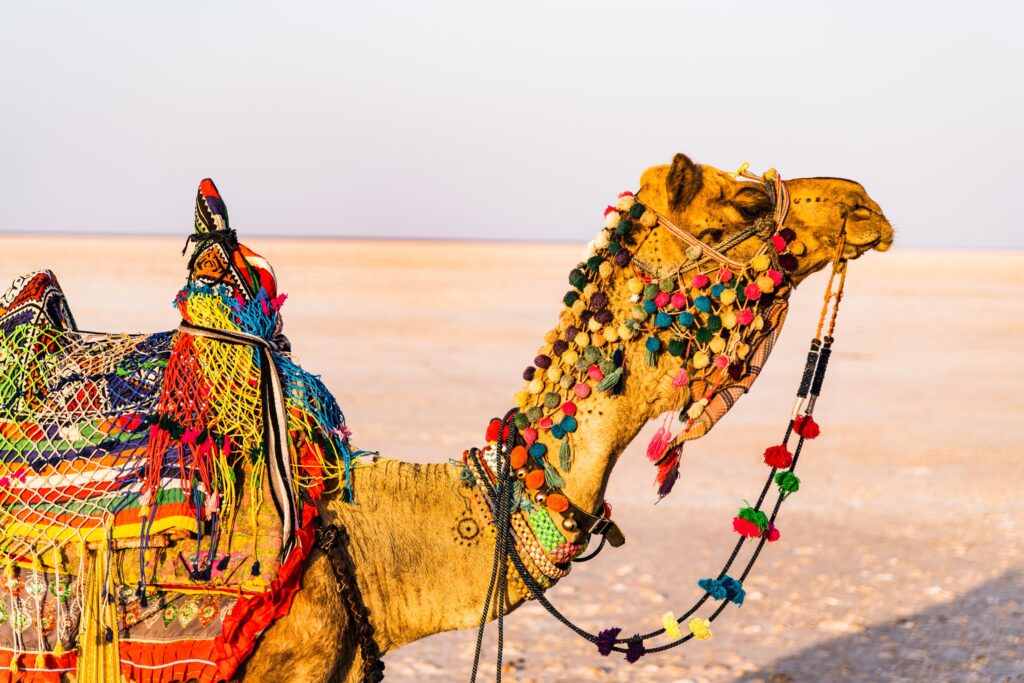 Laws and Customs
Take a look at India's laws & customs here.
 – The customary greeting in India is 'Namaste', meaning 'I bow to the divine in you' and can be practised by  placing the palms together in front of the chest, fingers pointing upwards, and making a slight bow.
 – The left hand is considered unclean and should not be used to eat or handle food/money.
 – Please be aware that pointing of the soles of your feet in the direction of another person is considered offensive, furthermore ensure you do not place your feet on furniture.
 – Worship: Appropriate attire is important, ensuring shoulders and ankles are covered, and please ensure you remove footwear before entering places of worship), keeping socks on is fine – as long as they are clean and without holes!
 – Please avoid wearing leather or animal skin of any kind, especially in places of worship, as this is offensive to practising Hindus.
 – Be aware that some Hindu temples do not permit non-Hindus to enter. All visitors of Sikh temples are required to wear a head covering and may be offered a blessing by means of food, please accept this with both hands to avoid offence.
– Taking photographs of airports, railway stations, bridges, military installations and from the air is prohibited. Furthermore, please note that costs incurred for photography are at your expense and your guide will advise you of all known camera-related fees and rules for each city travelled.
General Tips & Safety
We recommend using sun protection, including wearing a hat and sunglasses and drinking lots of water to minimise the impact of the weather.
– Always keep mosquito repellent with you and be sure to pay special attention to mosquito protection between dusk and dawn.
– Public toilet facilities are rare and you're best to take every opportunity to use a clean toilet in places such as hotels and restaurants.
– We suggest you avoid undercooked meals OR vegetables, only eat fruit you can peel and make sure fresh fruit has been washed in bottled water. We also strongly recommend that you drink only bottled water during your travel through India and, as in any destination, always wash your hands before and after eating.
– Minor stomach ailments are the most common affliction of visitors to India. It is a nuisance and can dampen your enjoyment of the trip for a few days, we recommend you carry water sterilizing tablets and medicines for possible stomach upsets or indigestion.
– To keep loved ones up to date with your adventure, we recommend purchasing a prepaid sim card (available as both a normal and micro sim) on arrival at airports. In order to obtain the sim card, you are required to produce a copy of your passport and 2 passport-sized photographs to make the purchase and the services are started within 24 hours, post-verification.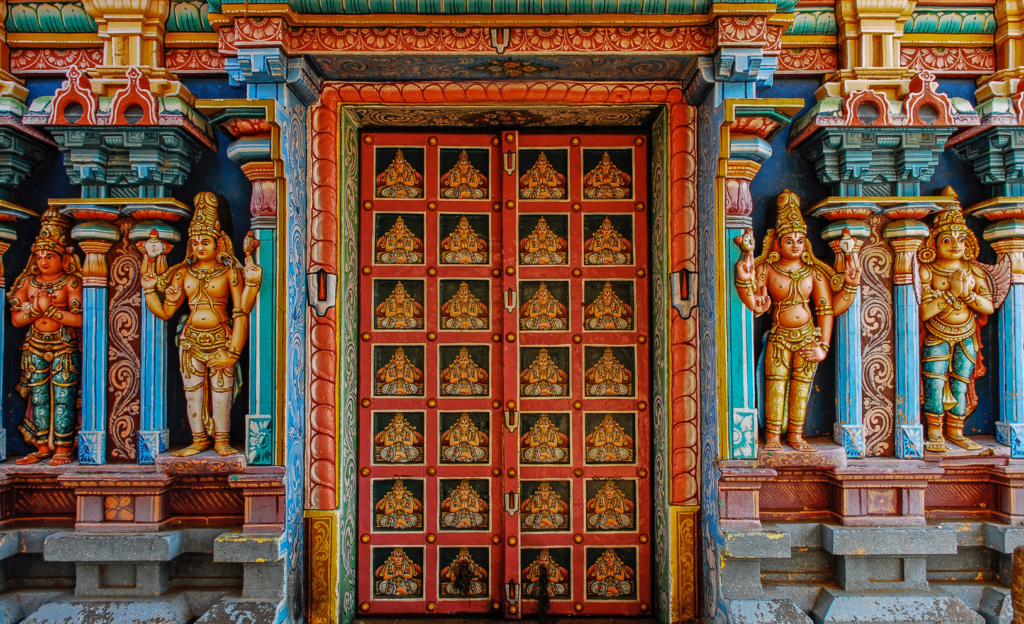 We aren't certified to give medical advice so we always recommend you consult your doctor or a travel doctor, as they will know which vaccinations you have had already and any additional ones necessary for your trip. You can also take a look here for travel vaccination information and advice on bringing medication into the country.
Language
English is widely spoken in India but the official language is Hindi. You will hear many different accents, grammar, dialects and regional languages (there are 15 major languages and 544 dialects spoken in India in addition to English).
Food
India's cuisine is as varied as the country and you'll encounter many different flavours depending on where you visit. Not everything is incredibly spicy; the most typical ingredients involve cumin, garlic, turmeric, coriander and garam masala – it's a beautifully fragrant, flavourful and colourful cuisine.