In Conversation with John Pritchard ~ Pala Eyewear
A mutual adoration of Africa, obsession with exploring and passion for treading lightly on our planet, Pala Eyewear and nemo are a match made in heaven and we've loved working with their team over the last few months. For those not yet in the know, Pala are on a mission to #seetheworldbetter and offer stylish, sustainable eyewear that are handmade in Italy, every pair sold gives directly to incredible vision projects in Africa. Read on to find out more about this change-driving brand as we sit down with Pala's founder John Pritchard, to chat about all things sustainability, inspiration and, of course… travel.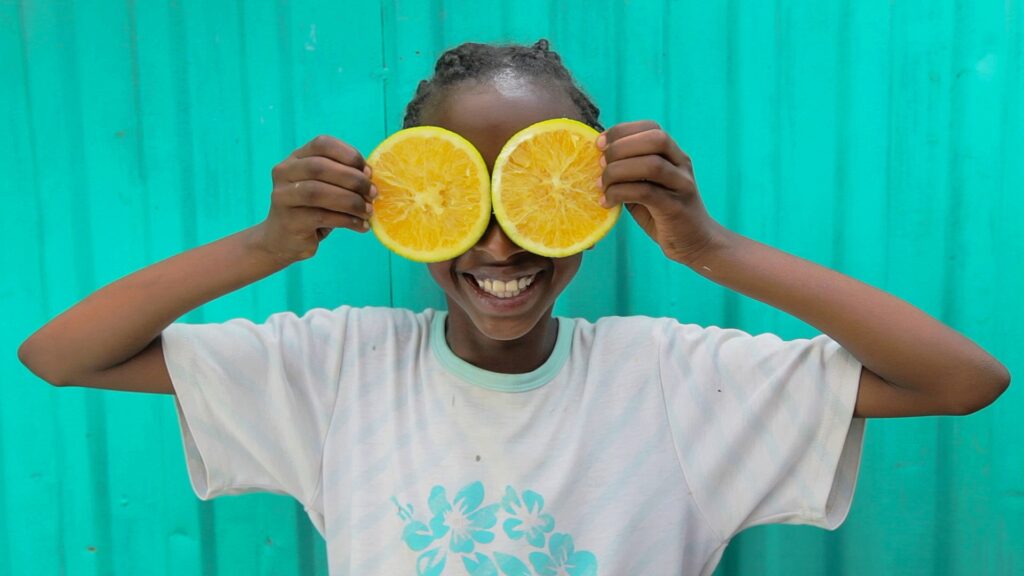 1. You've travelled across many countries in Africa throughout your career, tell us a little
 

more about your background and how it has led to where you are today.

Yes, my early travels were very much my inspiration for Pala. I have been lucky enough to travel around parts of Africa, East Africa in particular, and felt an instant connection to the people and culture that I experienced. Add to that a healthy dose of Masai Mara, Serengeti, Rift Valley and the Ngorongoro Crater, and you have a compelling reason for having such fond memories that channelled into my thinking for Pala.

My previous career was in the world of marketing and advertising, going all the way back to the times when print ruled the waves through to the proliferation of digital we see today. My roles leaned more towards 'creative thinking' which I prefer to call 'daydreaming' – I found I had a real strength in that, and seems to have helped me get where I am now.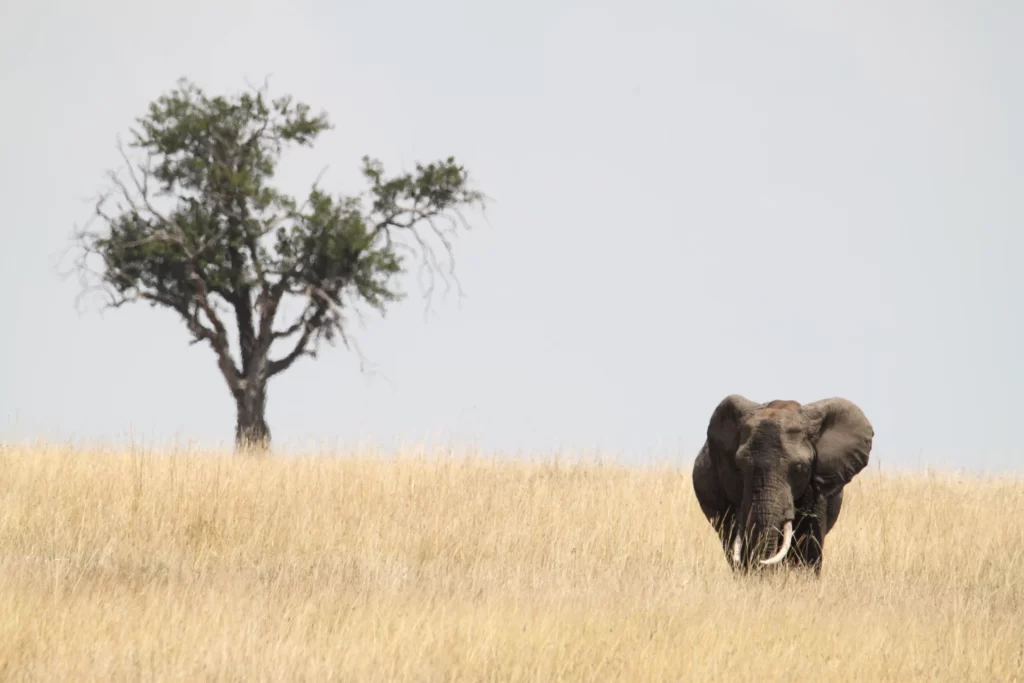 2. What was the catalyst for starting Pala Eyewear?
My initial spark for Pala stemmed from a desire to put more purpose into my work. Up until the launch of Pala, my work-life had been very much enjoyably entrenched in the corporate world. However, as time passed, I was finding myself feeling more restless and questioning the real value of my work. I needed something that motivated me, something I could feel passionate about.
My initial thinking gravitated back towards my affection for my Africa and the inequality, climate injustice that pervades. I learnt of the issue around the lack of eyecare – globally, 10% of the world's population and the acute disparity in Africa (73% more blind and visually impaired people than any other region in the world) and this gave me my rock solid 'purpose'.
A pair of spectacles is cited as one of the most economically efficient tools you can provide someone in terms of empowerment, whether that being given the ability to read, write or perform a work task. It was then that the *cough* simple task of retro-fitting an eyewear company to help leverage that cause took shape with no prior experience in fashion or more specifically, eyewear.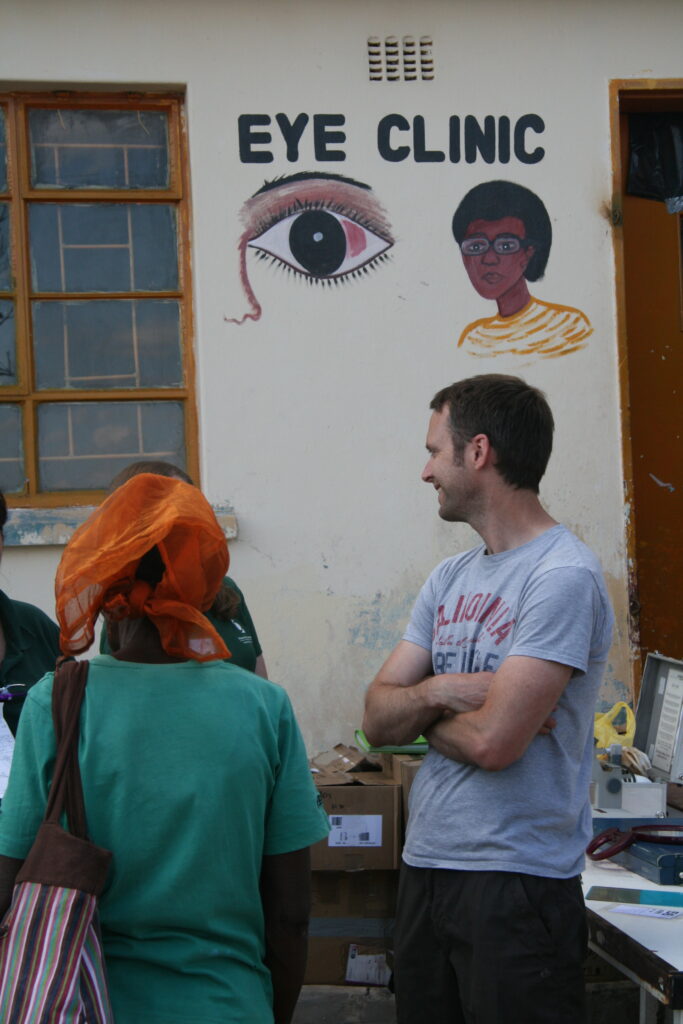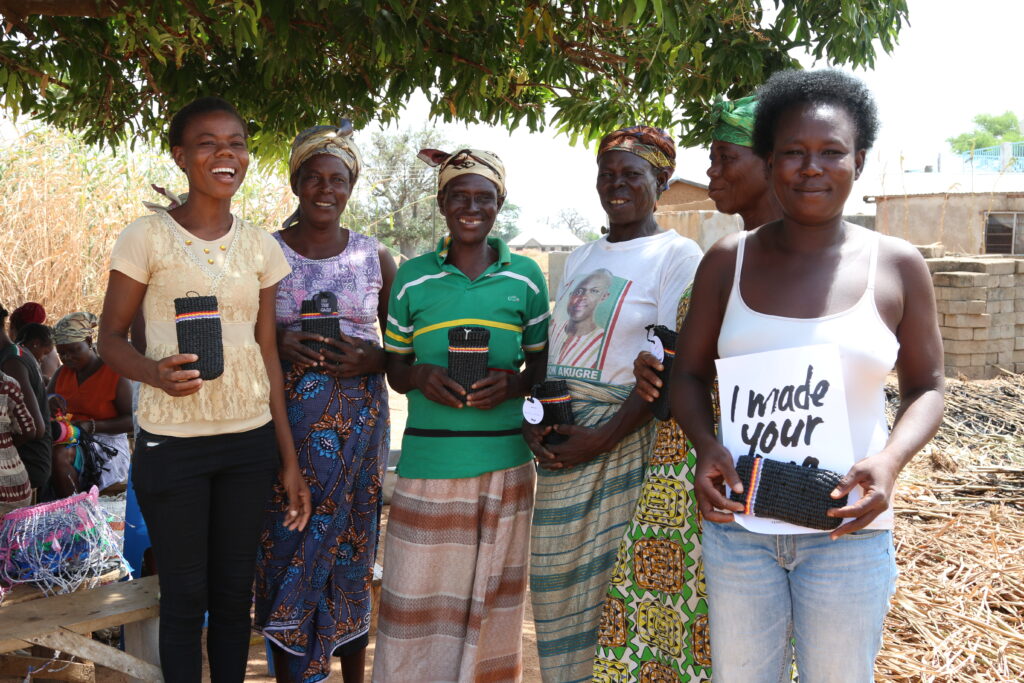 3. Is there any significance to the name Pala?
'Pala' is derived from 'Impala' a native African antelope of the African plains, with a keen eyesight for predators! All our frames have African names and meanings too to re-enforce our connection and impact with the countries we work in across Africa. The meanings of the names are intentionally positive.  For example – our 'Baobab' frame references a species of tree from the African sub-Saharan regions. Known as the "tree of life" it holds a special status across Africa. Our 'Nkiru' frame comes from the Igbo word meaning 'The best is yet to come'.
4. Pala has an inspirational ethical ethos, tell us – what do ethics and sustainability mean to you?
They are both terms that I use as rules to guide my business. Indeed they are terms that sit right at the heart of the B Corp movement, of which we are a member, that requires companies to put people and planet at the heart of business. 
Therefore, when we make a decision for the business, no matter how big or small, we use environmental and social impact as important filters of that decision. If you take the most broadly accepted definition of sustainability, it is said to be "the maintenance of an ecological balance" in terms of production, lifestyle and everything in between. So yes, it is about striving for better ecological balance as a manufacturer, but equally champion that behaviour in my personal life.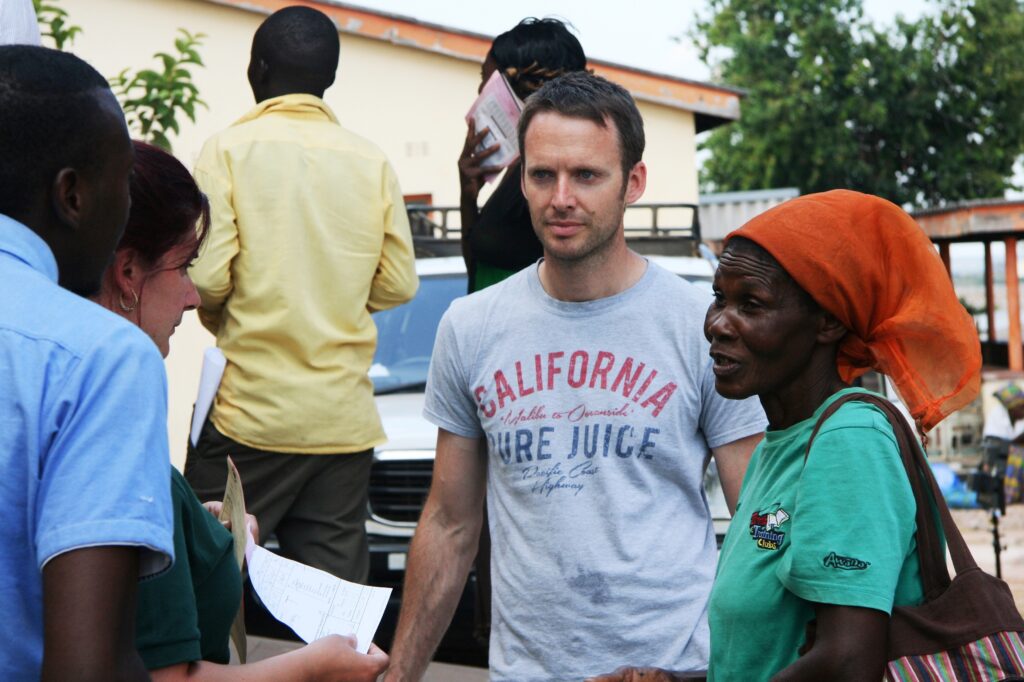 5. What inspires the design of your sunglasses and do your travels have any influence?
I work with a British designer to create our designs. Our designs predominantly reference classic and vintage styles with our own modern twist. So the styles themselves come from a more conventional place, however we do draw our colour inspiration from nature. It means you see a general palette of earthy tones, so lots of browns and greens. But worry not we do pepper the collection with some vibrant colours that also reference nature such as 'quartz pink' and 'emerald green' and 'pale citrine'. 
6. What does travel mean to you? 
To me travel is about learning and experiencing – learning to connect with other people from other cultures and experiencing 'adventure'. I like to travel through places and explore as much as I can within the confines of the time available. So it is unlikely you won't find me sunbathing by a pool – it just isn't my thing. I need to be traveling to places where I'm expanding my mind through meeting people or experiencing the planet in new ways.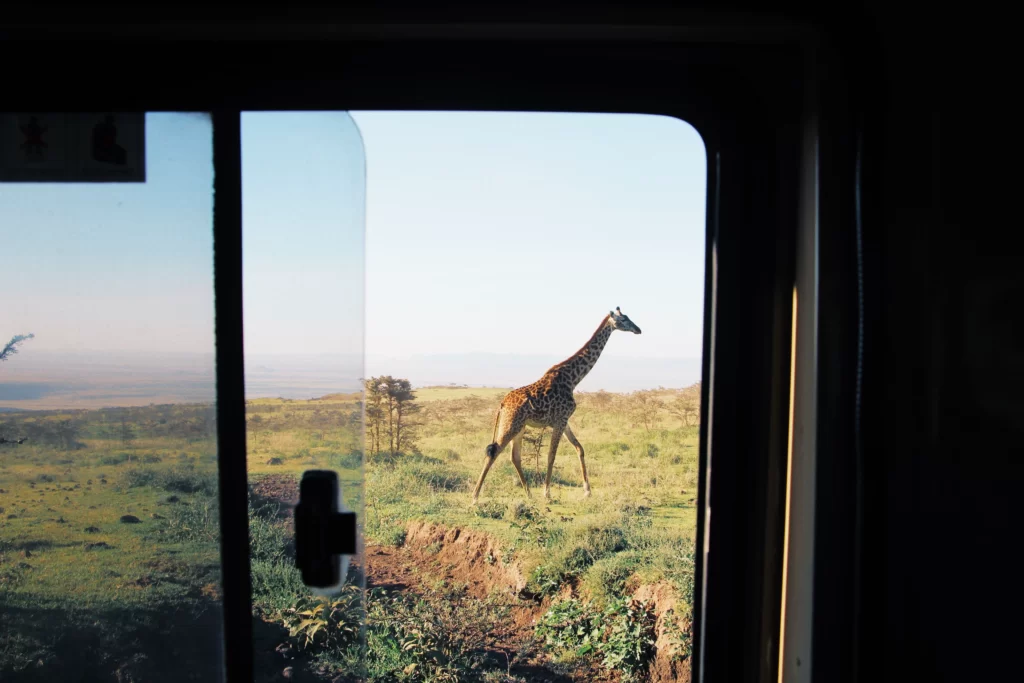 7. This might be a tough call, but do you have a favourite pair of Pala sunglasses?
There are a few in the current collection admittedly, but funnily enough my favourite pair are the ones I still wear from when we first launched 6 years ago. It's a Wayfarer style frame in a clear acetate, not a head turner necessarily. However at a time when we need to be re-assessing our consumption behaviour, having a frame that has lasted well, and I'm sure a few more years yet, gives me greater pleasure than picking the next stylish frame off the rack!
8.What advice would you give to someone just starting out with their sustainable/ethical business?
Three quick tips. 
1. Don't aim for perfection right from the start. Launch and make small positive changes as you go along. As long as you are transparent with your customers they will be fine with that. No business is perfect and if you aim for that you'll end up never launching. 
2. Network! In starting a business that is ethically and/or sustainably focused you are already in a good place here. If your business is helping to tackle a world problem then people will to help where they can because they see the bigger picture of their help. I have certainly seen a difference in willingness versus my old corporate life!
3. Be patient. Building a business takes a long time, particularly when you put people and planet at the heart of it. It means getting to profitability and sustainability in a financial sense will take a lot longer to be realised. However if you have a good idea, be a product or service, a good team around you and passion for creating change then you can really make it happen. 
9.What other trailblazing sustainable brands are you inspired by and who should we be following?
That's a difficult one as there are so many. There are a number of B Corps out there that I really think have transformed their industry, but if there one that has caught my eye in recent times, it's. Tony's Chocolonely. They've really separated their brand identity from the competition in stunning fashion and carried out some great marketing activations. However it's their mission that I really love… which is for chocolate to be 100% slave-free… for the entire industry. What a mission and you wouldn't bet against them achieving it!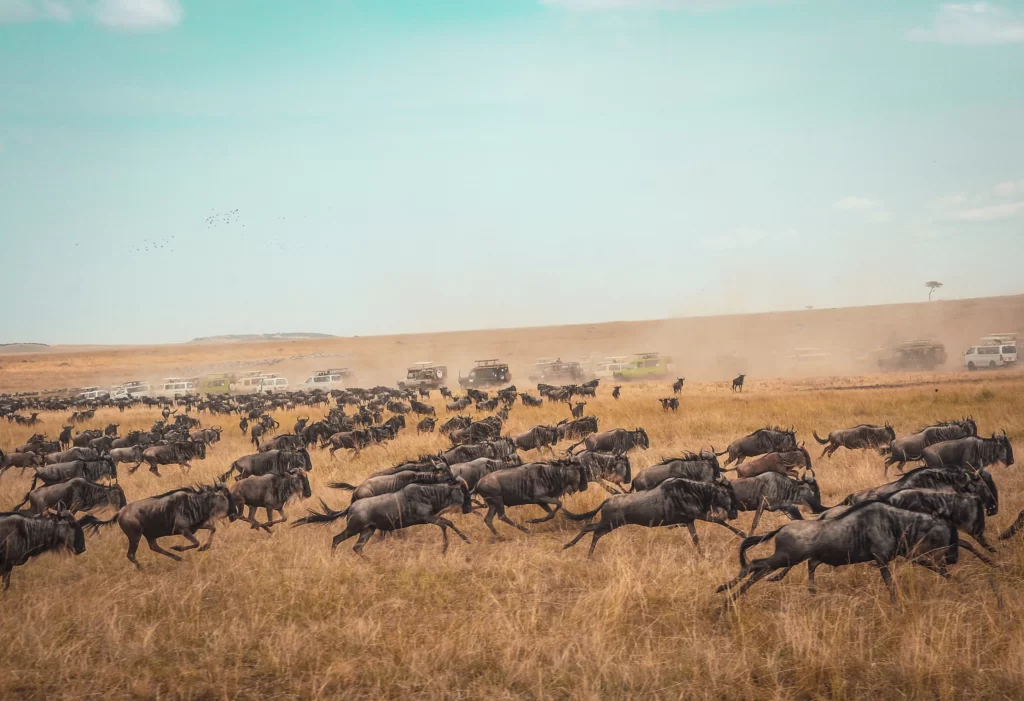 Quickfire Q&A
Which nemo destination are you booking next?
I'm on a trip to the Masai Mara. I went there around 25 years ago and could quite happily keep going again…and again! 
What are you listening to on your headphones as you board the flight?
2001 Space Odyssey (audiobook)
What's the one thing you always carry in your hand luggage?
My SLR camera , if they loose my luggage I can still take home the memories!
What are you ordering for breakfast on room service?
Anything locally made. It's all about experiences.
What book are you thumbing through when you're chilling by the pool?
A map. I like to swot up on where I am and where I'm going next. I never read up on a place until I get there – I enjoy the excitement of planning in the moment.