In Conversation with Joseph Moubayed – Kisawa Sanctuary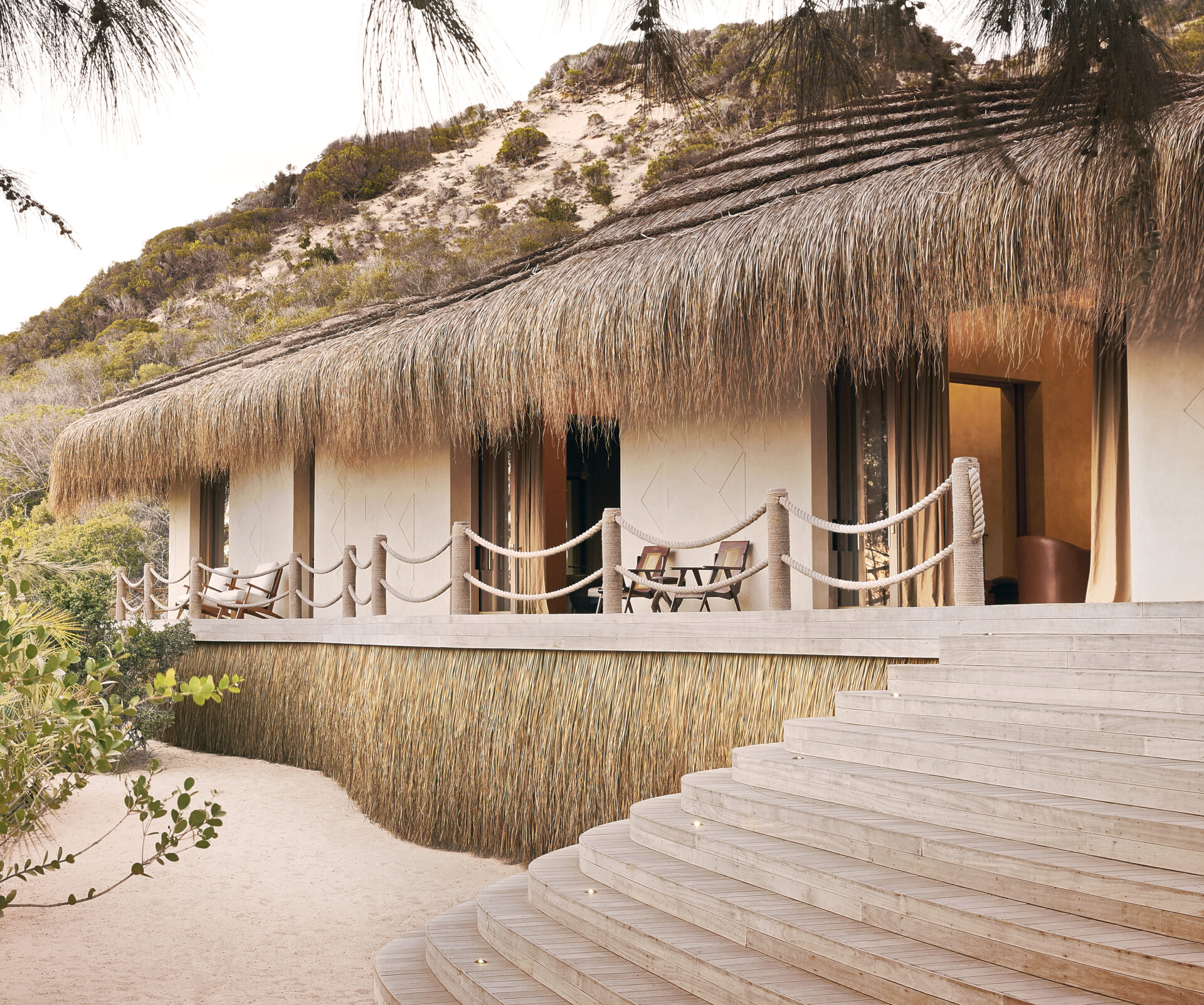 After falling head over heels for Kisawa Sanctuary's earthy-hued tropical ambiance and commitment to build a bond between people and place, wilderness and wellbeing; we wanted to get an insider perspective on their sustainable cuisine that's starting to make a name for itself … So we caught up with Joseph, Head of Culinary at Kisawa Sanctuary to discover how his travel experiences have influenced his culinary creativity and passion for sustainability.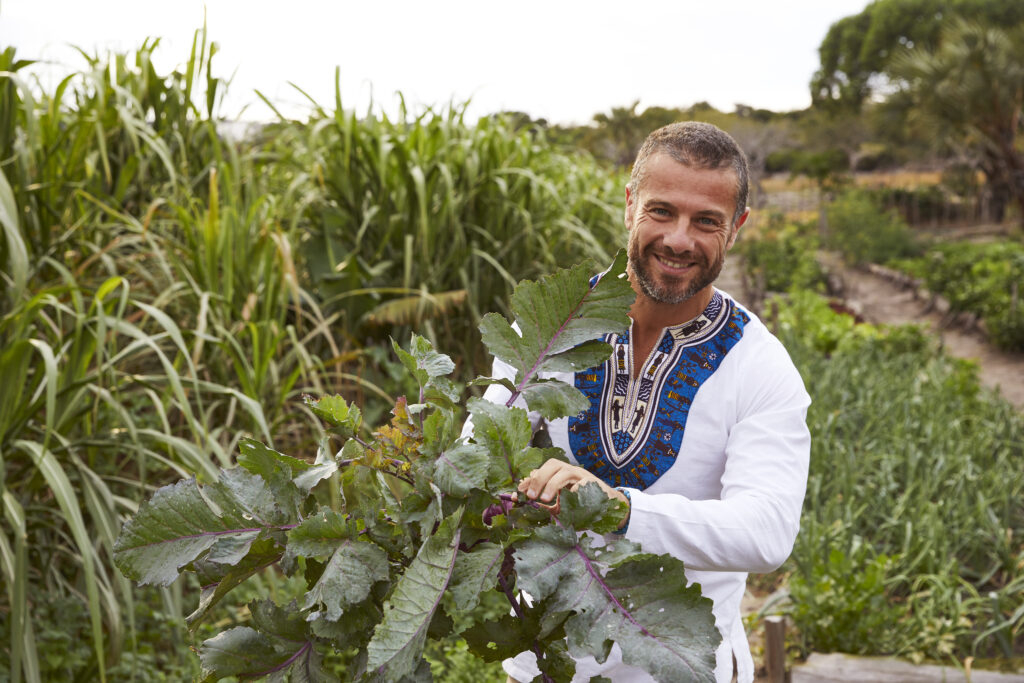 First up, where are you from and how has this shaped your life so far?
I'm French Lebanese and grew up in a multi-cultural setting. I'm known for innovative dishes, merging and infusing various cuisines – which stems from background; a combination of African, Lebanese, and French traditions. My grandmother's and mother's culinary skills sparked my passion for cooking. When the other kids were out playing football on the street, I was learning how to cook in the kitchen.
What is your first food-related memory? 
One of my earliest food memories is the Knefe that my father brought us on Sunday mornings. We woke to the smell of rose water and orange blossom syrup, which had been used to coat this melting cheese sandwiched between two sesame biscuits.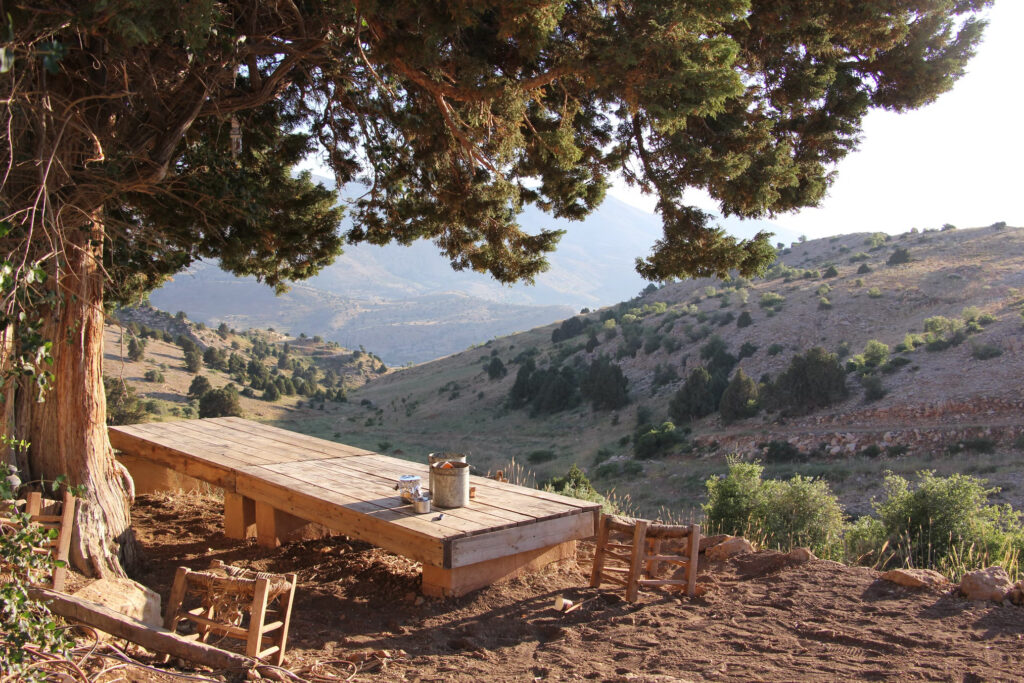 Which destinations have inspired your culinary creativity?
My inspiration comes from the abundance and wide range of healthy Mediterranean foods available in Lebanon – as well as the greatest cuisine prepared by famous French chefs.
We'd be hard-pressed not to find reason to visit Benguerra Island, but what brought you to Kisawa Sanctuary's sandy shores?
The possibility of working on Benguerra Island piqued my attention since I am a person who appreciates new challenges and enjoys being in different environments.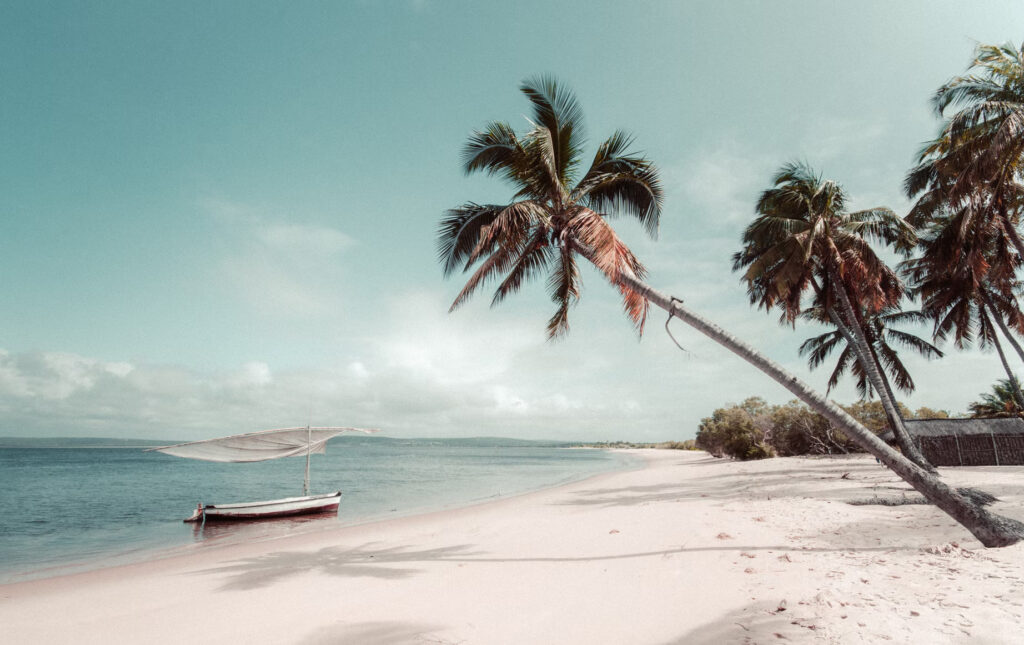 We love Kisawa's culinary ethos of using natural, local produce, why was it so important to have this as a focus?
Kisawa and I both believe in cooking with fresh, seasonal, local foods. Using fresh, farm grown fruits and vegetables or sourcing from our network of province producers, avoiding plastic and empowering local people is fundamental. Our meals are 90% homemade or sourced from a 300mile radius. We grow most of our own vegetables and herbs. Our hand built smoker also smokes fish and meat using coconut shells to give a distinct flavour.
There are seven different culinary experiences on offer at Kisawa Sanctuary, what's different about each?
1- Mussasa Cove: offers a full breakfast as well as Mediterranean cuisine, including a huge selection of vegetarian options. It's great for sharing dishes.
2- At the Barraca, we offer Mozambican cuisine, which is a fusion of Indian, Portuguese, and African flavors. The best way to enjoy it is while watching the sunset with a freshly made in-house drink and listening to our record collection.
3- At the Main Terrace the star is The Robata Grill, where we serve slow-cooked meats along with fine cuisine and afternoon tea, which includes a selection of delectable appetizers.
4- At Ocean Mussassa, we serve raw fish, a kind of ceviche, and tartare, all while enjoying a breathtaking view of the ocean.
5- Our custom made pizza tuk-tuk allows you to eat pizza outside your Residence, beneath the stars.
6- Our "on location" service allows guests to enjoy meals in any place of their choice, whether it is a BBQ on the sand dunes or a beachside picnic.
7- Our "In residence" service makes use of the guests private chef cooking special requests in the privacy of your Bungalow.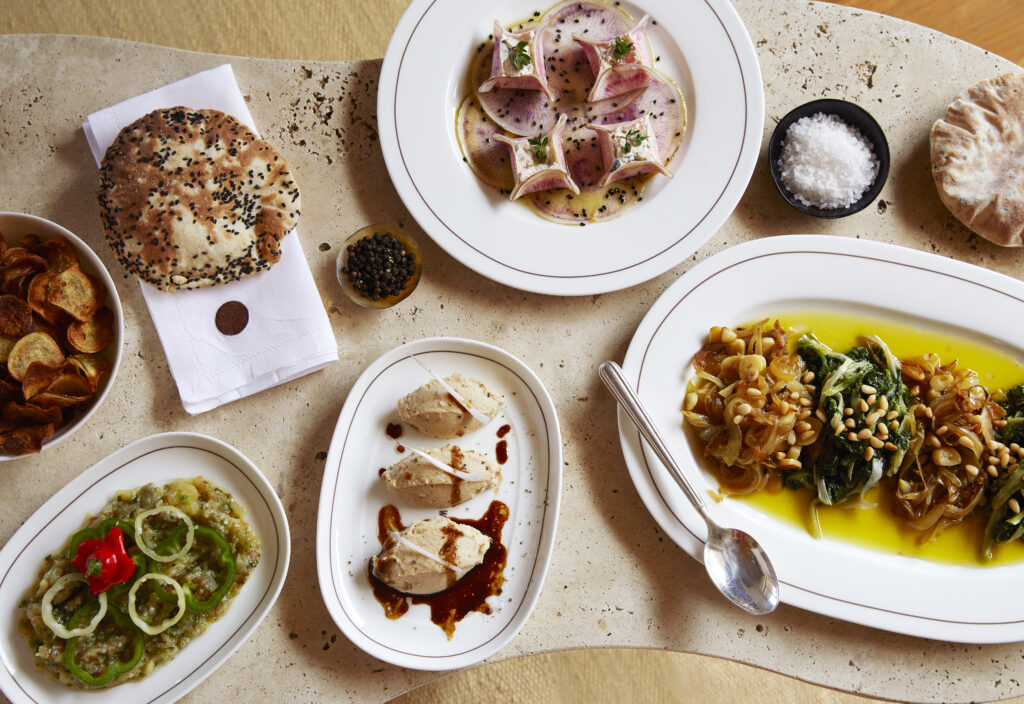 Must order items on the Kisawa Sanctuary menus? 
The most frequently requested foods are the daily catch fried with crusted salt. I love the spicy homemade bresaola topped with fresh cheese. And at the cove, we have our own wonderful selection of mezze and Mussassa, served with warm flat bread.
What's a recipe that our readers can try at home to bring a taste of Mozambique and Kisawa Sanctuary to their kitchens? 
Chicken Periperi
Ingredients: 
2 tablespoons of olive oil.
2 teaspoons chilli flakes
4 cloves of garlic, crushed or grated
Juice of 2 limes
2 teaspoons smoked paprika
2 teaspoons oregano
12 teaspoon salt
Black pepper to taste
8 chicken legs
Method
Preheat oven to 220°C (425°F) or, for the best results, use a charcoal grill (save this step till later if you plan to marinate your chicken first).
In a large mixing basin, combine all of the ingredients for the Peri Peri Chicken.
With a sharp knife, score the skin of the chicken and drop it in the bowl of marinade, rotating to coat each piece of chicken with the marinade.
Marinate the chicken in the refrigerator for 1 hour, or up to 24 hours if you have time.
Arrange the chicken pieces on a roasting tray and cook in the preheated oven or immediately on the grill.
For 40 minutes, roast the chicken.
As a side, serve basmati rice cooked in coconut milk.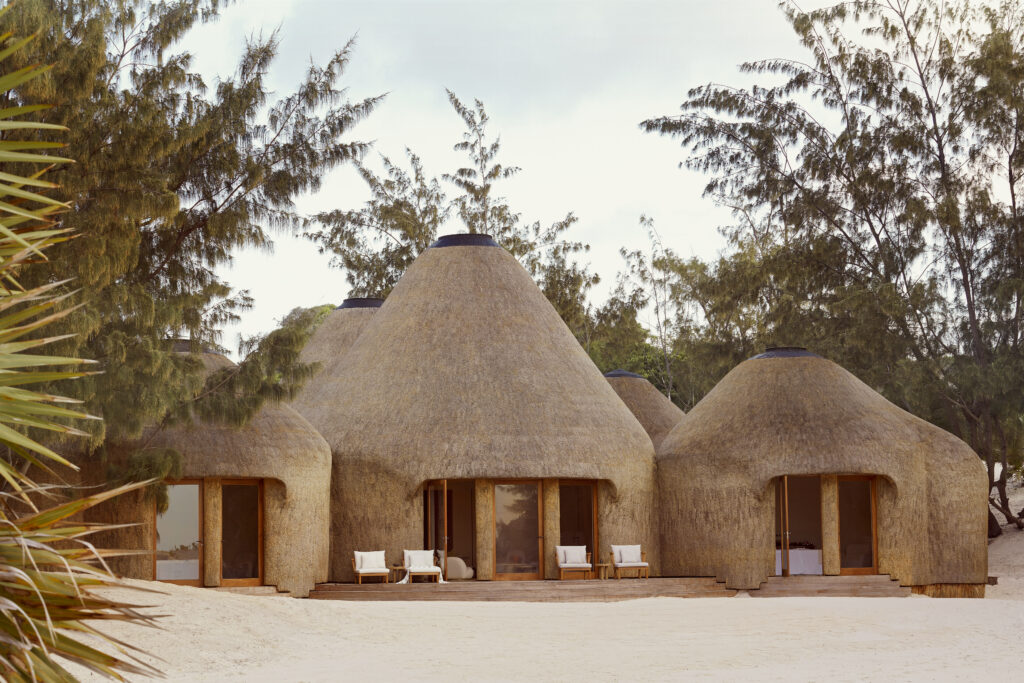 Quickfire Q&A
Which destination are you booking next?
Sri Lanka
What are you listening to on your headphones as you board the flight? 
Chris Rea, Depeche Mode, Scorpions, or Maroon 5 … my list is extensive
What's one thing that you always carry in your hand luggage?
An olive seed rosary that I've had since I was a youngster.
What are you ordering breakfast on room service? 
It's quite simple I like to taste the club sandwiches served in different hotel around the world.  With French fries.
What book are you thumbing through when you're chilling by the pool? 
Shantaram
Tune into our 'in conversation with' playlist to hear Joseph's favourite tunes and more from our conversations with friends around the world …