In Conversation with Calvin Cottar ~ Cottar's Safaris
A 5th-generation family-run safari company that has been operating in Africa for over 100 years, the motivation behind Cottar's Safaris goes far deeper than simply providing a place to stay. Seeking instead to create a sustainable, immersive experience whereby each guests' visit contributes directly to their conservation and social development efforts. For this, and so many more reasons, it's one of our favourite places to send travellers to in Kenya. So, naturally, we were thrilled to get the chance to chat to Calvin Cottar, great grandson of Cottar's storied founder Charles, to discover the history behind this fabled safari camp, how Calvin's bush upbringing solidified a love for conservation and passion for sharing his wilderness home to travellers from around the world.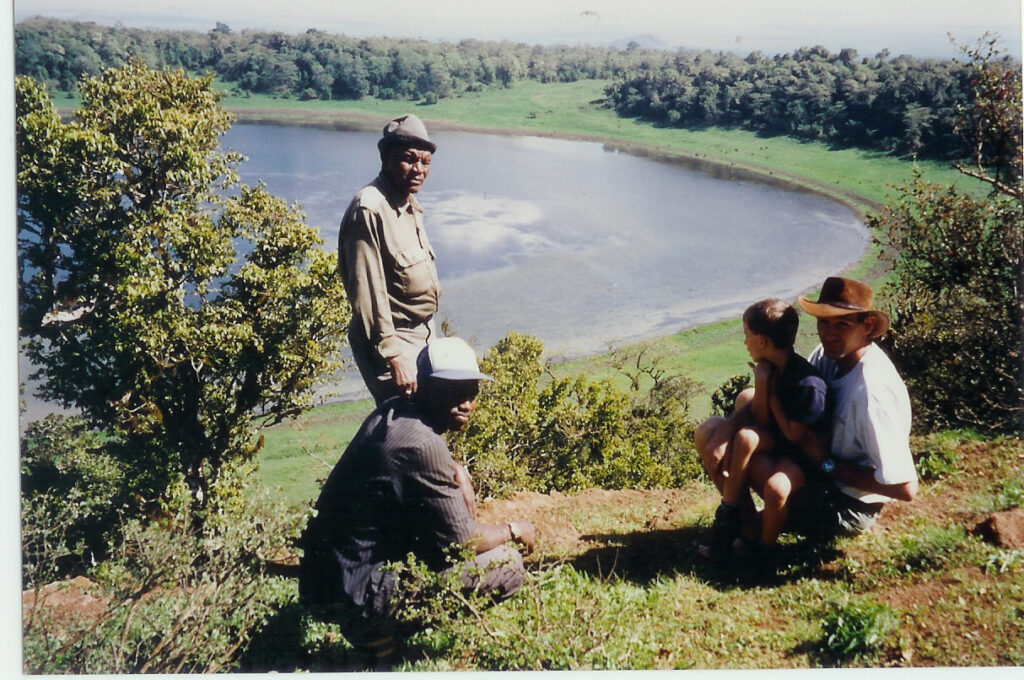 1. Firstly, for any readers who don't yet know your story, where are you from and how has this shaped your life so far?
I was born in Kenya as a 4th generation American on my father's side of family and British on my mother's side; the American side of the family originally came to Africa to hunt and adventure. My early childhood was spent in and around my parent's safari business, watching and eagerly learning key bush skills all the while (I am mostly self-taught in the bush), before heading off for boarding school where I stayed until I was 15 years of age when I left to continue working with my folks. When I turned 19, I went into professional hunting in Tanzania for 5 years but I haven't hunted for 20 years now and see it as a powerful conservation tool if the landowner gets the benefit as it is practised in Namibia, but also a terrible activity if  the policies allow the government or operators to monopolise the revenues as is the case in Tanzania today. Just before 1990, I returned to Kenya and started a wildlife management company;  thereafter worked in Dr Richard Leakey's Kenya Wildlife Service in the community wildlife service department  implementing the 'user rights' of wildlife program to land owners, starting and training the  Human Elephant Conflict 'problem animal management unit ' of KWS,  and implementing the 'district wildlife forums' program to devolve wildlife rights to landowners in the early 1990's. After Dr Leakey left KWS I also moved on, rejoining my family safari business and starting Cottar's 1920's Safari Camp in 1998 – in the process of trying to get the camp right I also started the Conservancy on Olderkesi in 2013. With four children, Danni, Jasper, Charlie and Ella, now learning the ropes, my hope is that our family safari legacy is safe!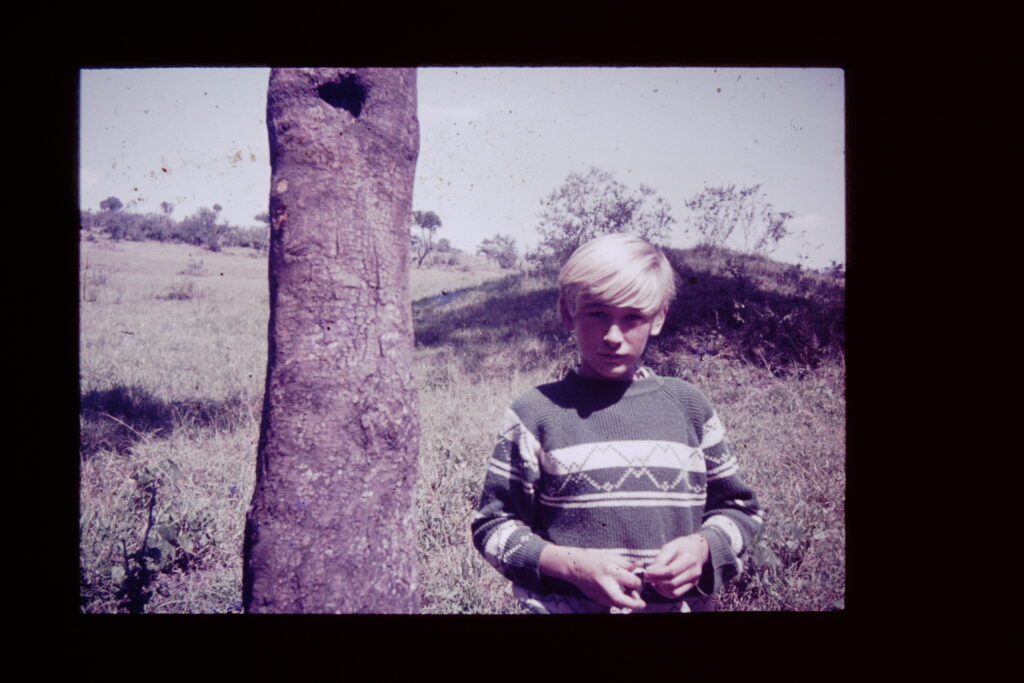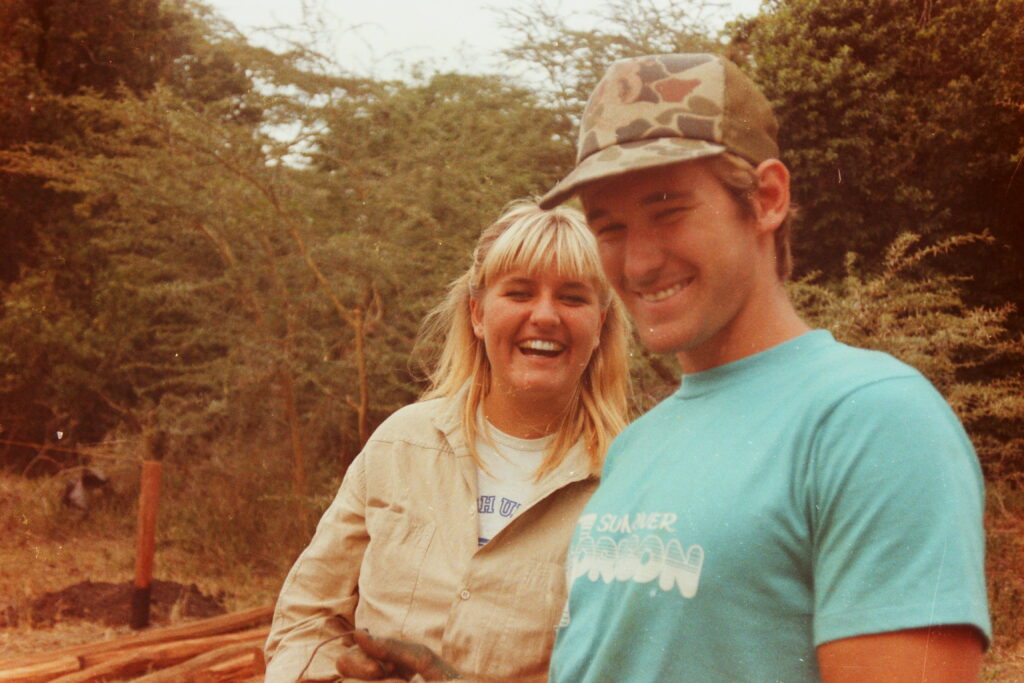 2. What was it like growing up in Kenya – did nature play a large part?
Yes, each and every day we had wildlife in our homes from tame cheetah to warthog (not your average breakfast companion!), and all around outside where days were spent accompanying my parents on game drives and walks deep into the bush. Africa is the true land of the free!
3. What does a day in the life look like for you?
I wake early, catching the tail end of the sunrise and listening to the sounds of the bush as the animals stir. I'll head on an early morning safari with our guests or attend a Maasai community meeting, lunch will be in and around the camp then it's back out on safari again in the late afternoon to show our guests the incredible wildlife that we're so lucky to have surrounding our camps. As night falls, dinner is enjoyed around the campfire as we catch up on stories from the day… usually followed by Amarula!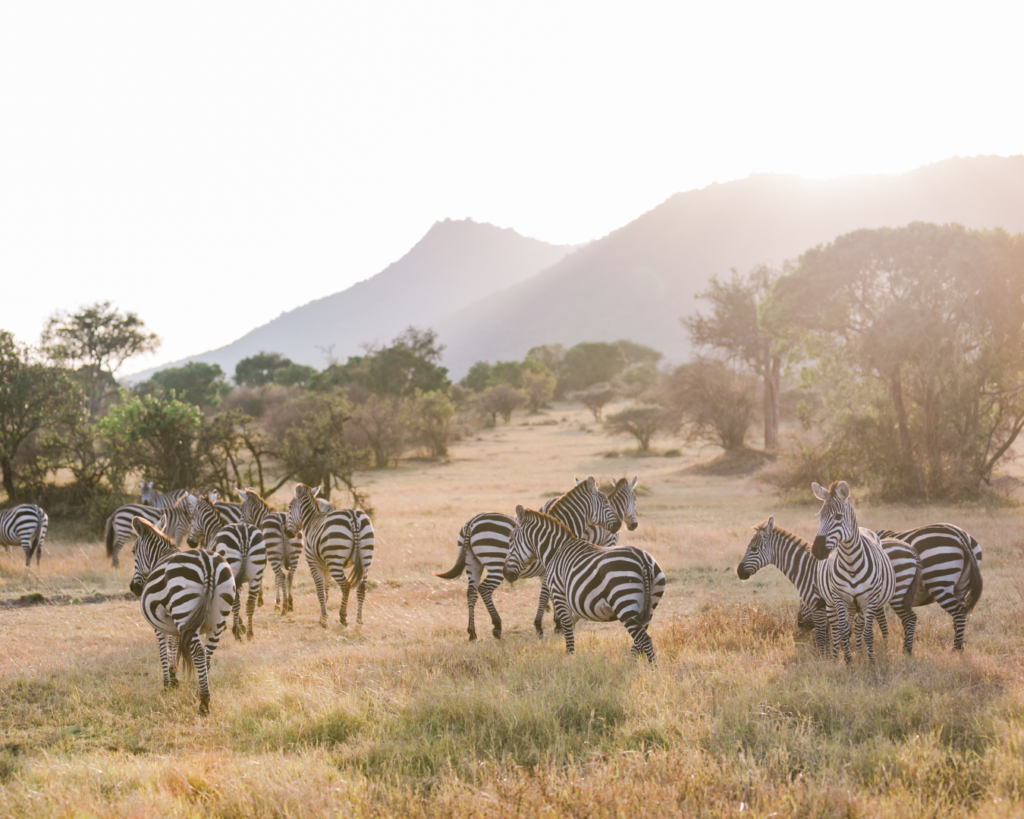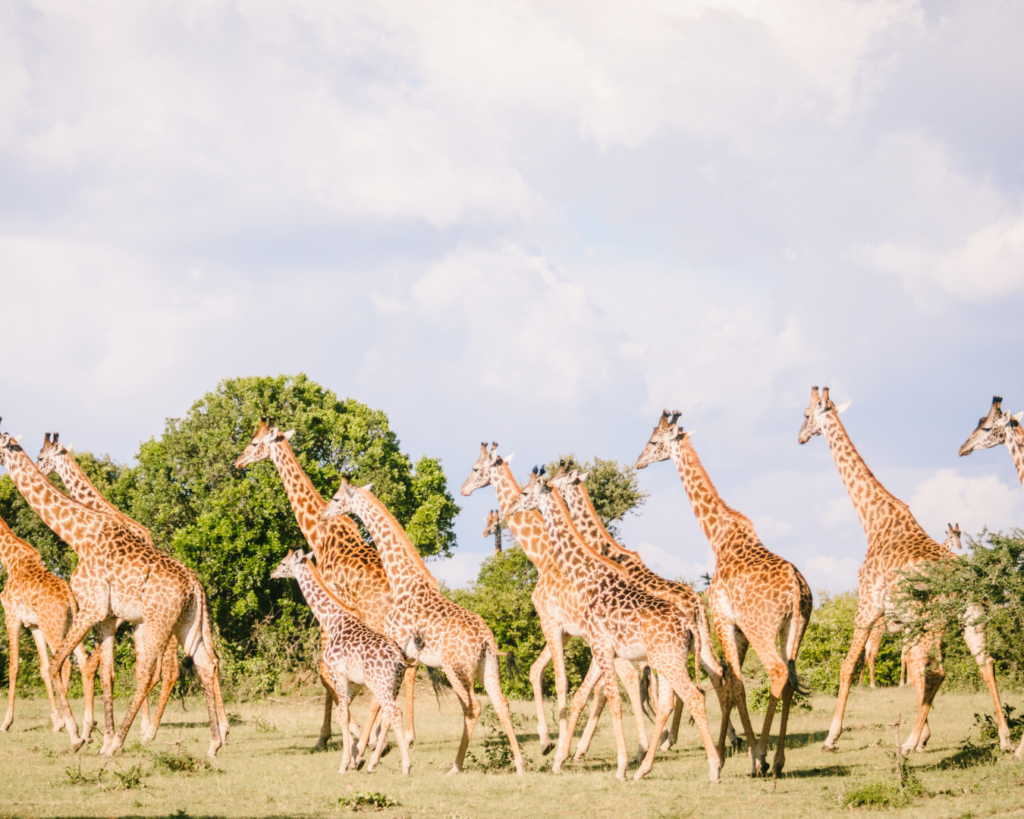 4. In your eyes, what's the best bit of being part of Cottar's?
The prestige and respect for being a legacy company that is so greatly trusted in the area amongst the community, government, tourism partners and conservation partners… It's an amazing place and I feel deeply honoured and privileged to be able to pass on this family legacy to the Cottar younglings.
5. There are many incredible stories that come from Cottar's, some of which have been written down in 'Safari: A Chronicle of Adventure' by Bartle Bull – which is your favourite of these anecdotes to tell around the campfire?
There are so many that are not in that book too! I guess the end story of the book when Charles Cottar (my grandfather) was  mortally wounded by a rhino when out in the bush, and he asked his son Mike ( my granddad)  not to put a covering over him  so that he could see the great Kenyan sky as he passed… A deeply moving story. My father was also badly injured by a buffalo in 1964 the year after I was born – another powerful story and homage that these lands are still very much wild and not to be misjudged!
6. There are so many safari options available, what makes Cottar's stand out from the crowd?
First and foremost, Cottar's is a family company and everyone in our team is treated so – from our guides to chefs and housekeeping team, they are truly what brings this place to life and what make it so special. Then, there's the incredible feeling of wilderness that surrounds Cottar's – thanks to our conservation work to stop the infamous Mara congestion as a result of over-tourism, giving way to experiences like no other in Kenya along with our local guides whose profound local knowledge is embedded on each and every guest. Cottar's is an experience, not just a lodge and our guests return year on year… The most returns so far is 52!
7. Conservation is at the heart of Cottar's, tell us more of its importance…
The existing wildlife policies inherited from the colonial times  (such as Royal Game = state ownership of wildlife on private land) allows the wildlife industry such as tourism, hunting, and wildlife conservation philanthropy to be monopolised by non-landowner operators, with fortress conservation taking daily punitive actions against landowners in the name of wildlife conservation. This has driven rural communities to remove wildlife and change land use to monoculture domestic animal or agriculture; I would estimate that 95% of 'poaching' and forest destruction (for charcoal) is a byproduct of this land use change process. Intelligent conservation is all about localizing revenues from any tourism , carbon and conservation  philanthropy through leasing, PES or biodiversity easement mechanism, so that the landowner sees wildlife and general biodivrsity as a legitimate and viable land use… That's it in a nutshell.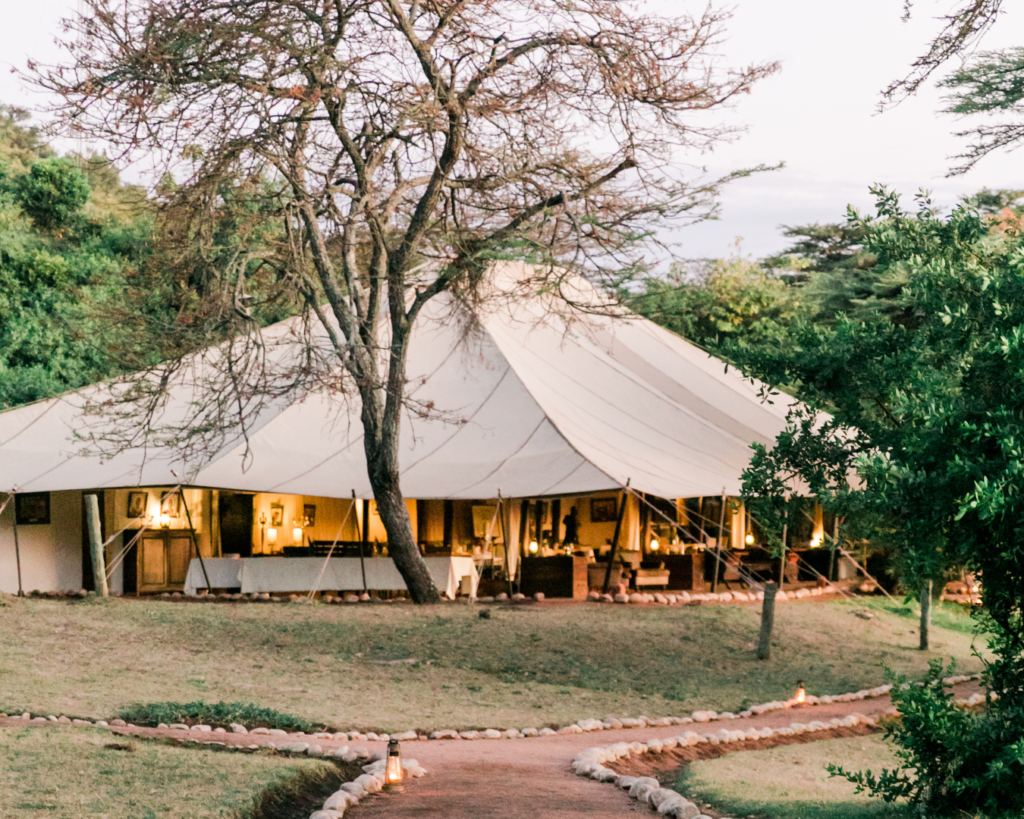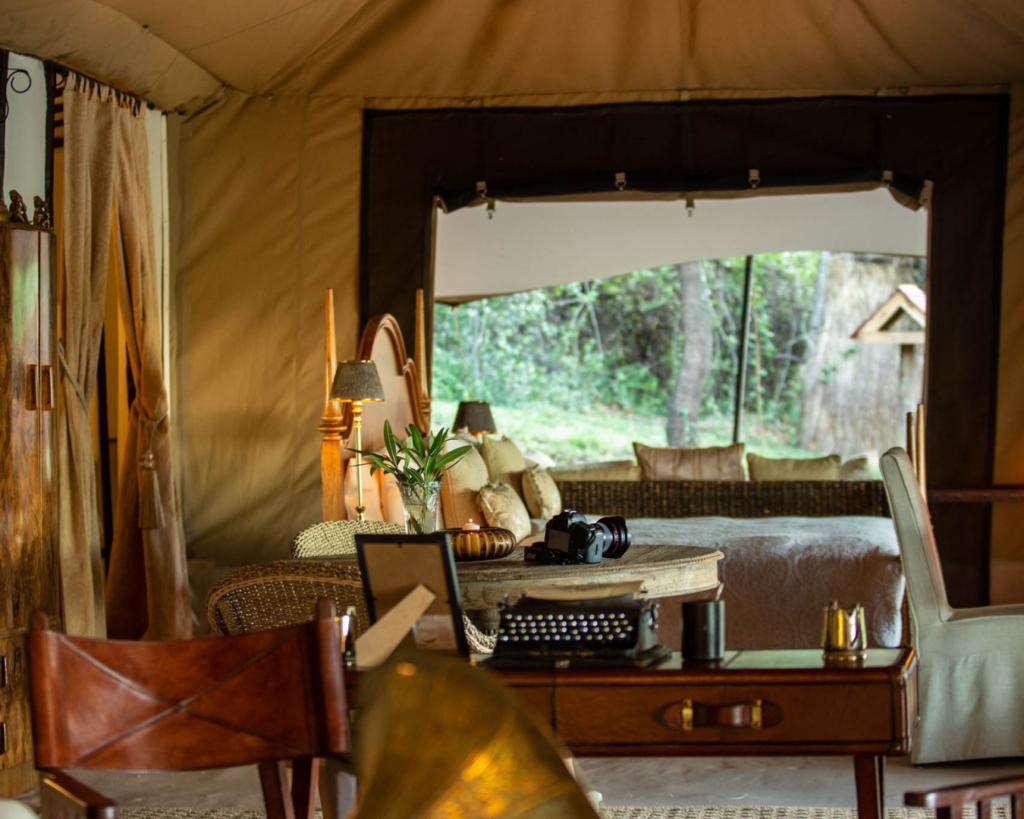 8. What should travellers know before their stay at Cottar's, and on safari in general?
I  would say that there is a big difference in conservation impact from your travel if a lodge is securing actual threatened land or if it is not; by this I mean ask your agent or lodge how much land it is securing per room per year; the higher the number of acres, the better! (tip: since national parks and reserves are secured by law, tourists staying in lodges within are not securing threatened land and are opportunity cost for conservation outside the park or reserve where wildlife is threatened from land use change. If the lodges inside are securing land outside by paying over and above what they pay to government entry fees, then you can support them with a clean conscience). Ideally choose lodges that secure land… We at Cottar's of course do so, and we try to educate other land owners and tour operators to follow suite, through the Maasai Mara Wildlife Conservancies Association.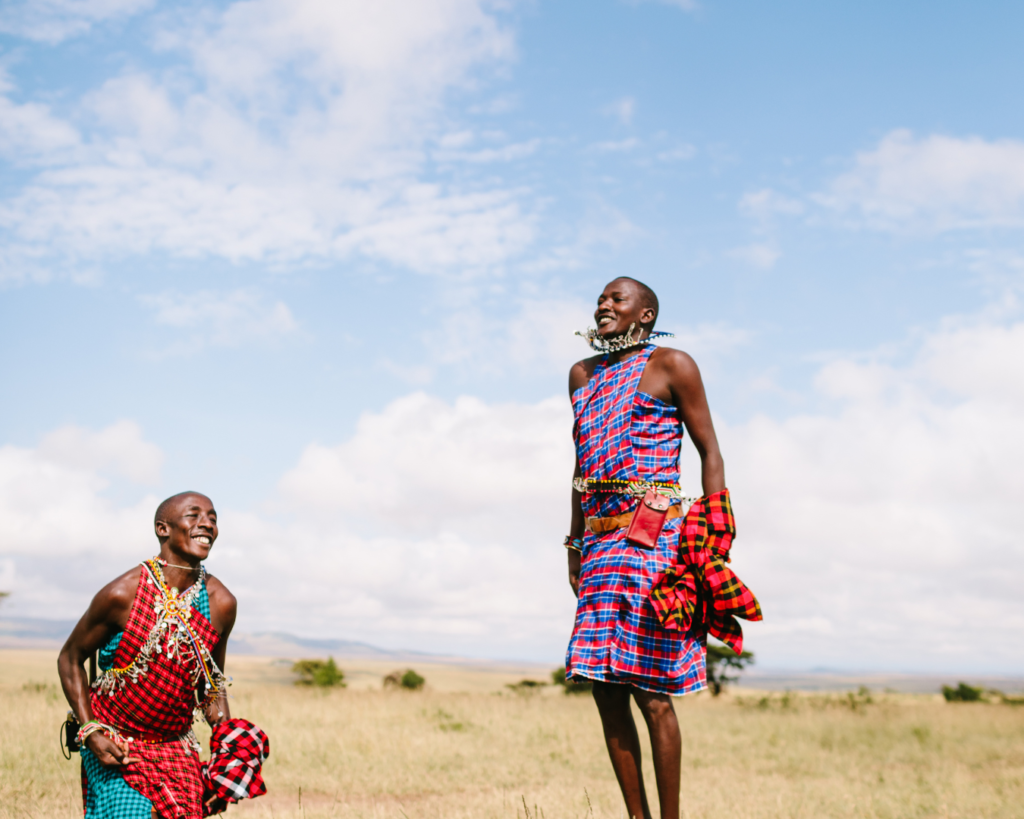 9. What is your most memorable experience as a guide?
Keeping people safe while giving them the buzz and adrenaline of close encounters. Walking with John Stevens and staring down an musth bull elephant; being charged by buffalo and elephant; having the leopardess walk within 5 feet of me without her knowing I was there are all special moments… Each and every day brings another.
10. What one memory would you like your guests to leave Cottar's with?
Our famous bush bath of course, the most romantic experience ever!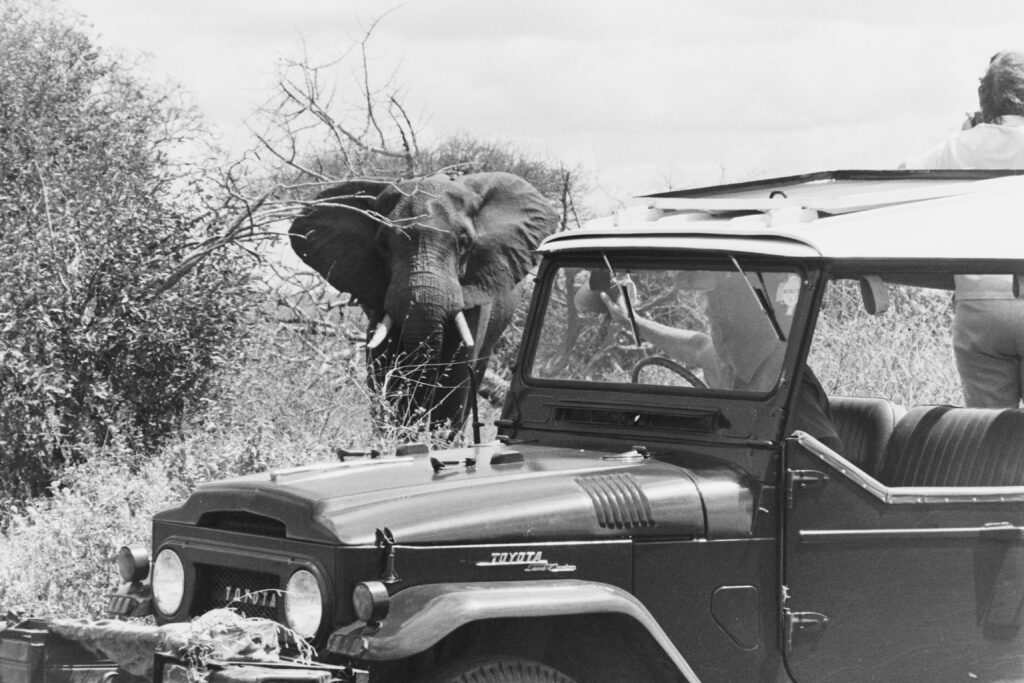 Quickfire Q&A
Which nemo destination are you booking next?
I'm on a trip to the Masai Mara. I went there around 25 years ago and could quite happily keep going again…and again! 
What are you listening to on your headphones as you board the flight?
Noise balanced peace and silence, or a book by Noah Hariri or similar, or generic music that lulls.
What's the one thing you always carry in your hand luggage?
Sun protection and earphones.
What are you ordering for breakfast on room service?
Sunny side up and bacon.
What book are you thumbing through when you're chilling by the pool?
Anything on science; the human story out of Africa; the intricacies and connections of nature; engineering technology; conservation.