When James and I were first discussing starting our own travel company, one of the recurring themes that kept cropping up was a desire to work sustainably and to partner with a brilliant charity. After doing the rounds with a host of traditional and large organisations, we came across Hello World and Katrin McMillan. One meeting later we knew we had found the perfect fit and were ready to commit 1% of our profits to their work. What we loved was that it is early days for them as well as we could grow together, it is safe to say this is just the start for both brands. Inspired by the idea of community-led learning and empowerment, Hello World have set about changing the way people in remote locations access the internet by building innovative education hubs. Without further ado, I am delighted to present a conversation we had with Katrin about her and HW's journey so far, enjoy.
Katrin, you seem to be forever on the move with Hello World, whereabouts are you at the moment and how is everything with HW? 
Right now, I am in London, and the rest of the team is busy building new Hello Hubs in Nepal and Uganda.  I am hoping to join them soon, we have some exciting new projects on the go.
As you know, we are massive fans, where did the idea for the hubs come from and how much has it deviated from your initial vision? 
Thank you, likewise, I love what you are building at Nemo, so many of your incredible trips are on my list! 
This idea first came about when I was living in Nigeria –  home to a quarter of Africa's extreme poor – and I was convinced that education was the key to ending widespread poverty and injustice.  But, I kept on coming across school buildings built by charities that were derelict because funding for teachers and books had long-since dried up. Or school buildings built in places that teachers just won't go. Globally, we have 69-million too-few teachers to hit our education targets – that's just targets – so we have no way of reaching every child with a school and teacher. I was sure that tech has a role to play in ending the education deficit and I was experimenting with a few ideas, but it wasn't until I was staying with the Hamar Tribe in the Omo Valley of Ethiopia that I finally hit upon Sugata Mitra's research in child-led digital education. His philosophy, combined with my work in community-led development, was the birth of Hello World!
The plan keeps on changing, but then adaptation was built into the initial concept. It was always intended to be an emergent plan. Because we don't build Hello Hubs, instead we teach the communities we partner with to build their own, each Hub is unique, and teaches us more about how to improve this work. It keeps changing, as it should!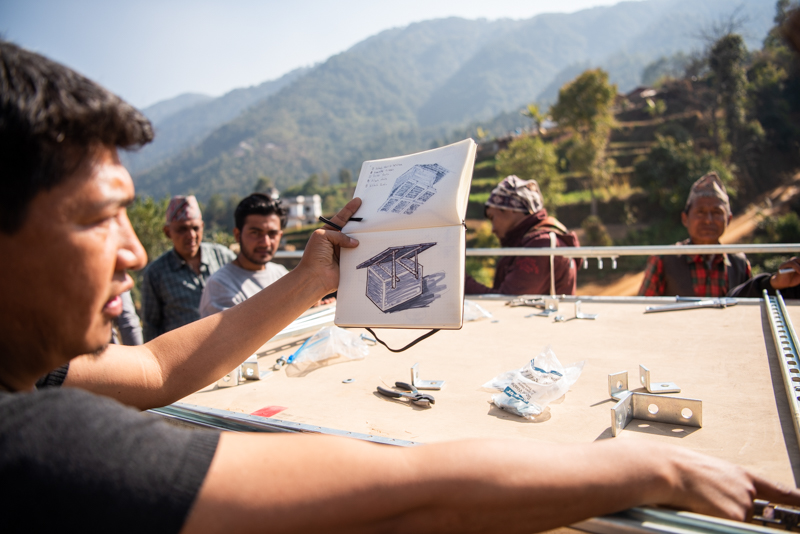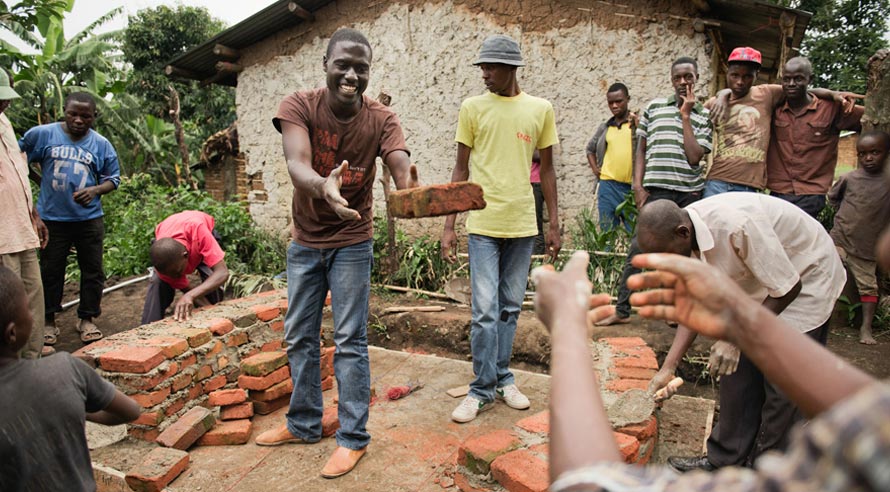 And has the way that communities use them been as you expected, or are they using them for reasons you never imagined? 
I was very focused on education when I started Hello World. Now I'm not sure how I would even define education. It is literacy and numeracy, absolutely, but it is so much more than that. Education is play, it's being able to virtually leap the walls of your refugee camp and explore the world, it is watching snowfall from a place that has never seen snow, it is supporting your mental health by being able to call home for free and speak to your family, it is researching and advocating for your rights, understanding that you are not alone in your sexuality, your fear, your trauma, your experience… and connecting to others who can relate to what you have been through, it's learning sign language and being able to communicate for the first time, it's learning how to fix a broken sewage system on youtube, or start a small poultry farm, it's doing a remote degree, building your own radio station, and so much more!
When it comes to building these amazing structures, what are the biggest challenges that you and the build team have? You must have some stories… 
A lot of the communities that we work with have experienced traditional aid or charity work and they are used to hand-outs. Hello World just isn't like that, we ask the community to make an investment in their Hello Hub, no matter how limited their resources are. That investment can be in time, skills, cement, bricks, a handful of beans from each community member so that we can combine them and cook a huge community meal, a twig for the fire…. Working in this way can be confronting to people whose experience of the international development community hasn't been so respectful. That can lead to tricky conversations! 
I have come to feel that it's only starting to work well with a community when they start asking difficult questions like; what about vandalism? and theft? who is this for? Who has to look after it? What about porn? Then we're getting somewhere and it's clear they don't feel they have to be compliant and nod and smile and agree with anything we're saying or proposing. 
There are so many touching stories of commitment and perseverance at the Hubs, people bringing along disabled children and committing to help them use the Hubs and find their place at it, refugee families reconnected after months of separation with no ability to afford data to phone home, children solving problem, making music, self-teaching with determination to learn and improve their lives. A Hello Hub can be an incredibly moving place to hang out. 
Logistically it is always complicated, we build in some pretty remote places. Our Nepal Team Leader, Johnny, taught me to leave my seatbelt off when we were slipping and sliding through mud on perilous mountainsides to drive to far flung Nepalese sites, just in case we needed to leap out of the car – and we did open the car door a number of times and get ready to jump!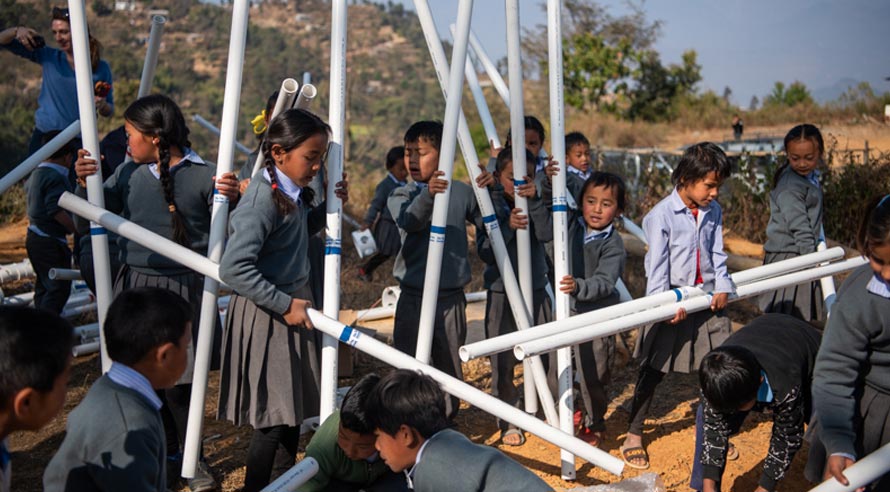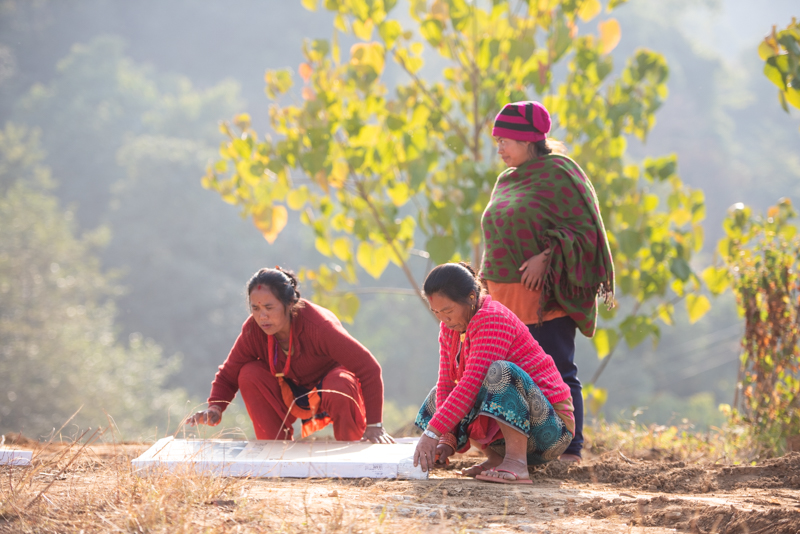 Talk us through the process of finding a site for the hubs and how you go about identifying new ones? 
So far we have built Hubs in Nigeria, Uganda and Nepal with plans to expand regionally over time. We work in rural, urban and refugee settings, all are serving very poor communities, which very often haven't previously had internet connection, or even power. The communities themselves choose the site and configuration of the actual Hub. 
Moving into travel, where have you been recently that really blew you away and why? 
Nepal was a new adventure for me. I'm an Africa person and stepping outside of my comfort zone again was exhilarating. I found it every bit as breathtaking as you would expect working in the foothills of the Himalayas to be and I loved learning about the cultures, food, and people of Nepal.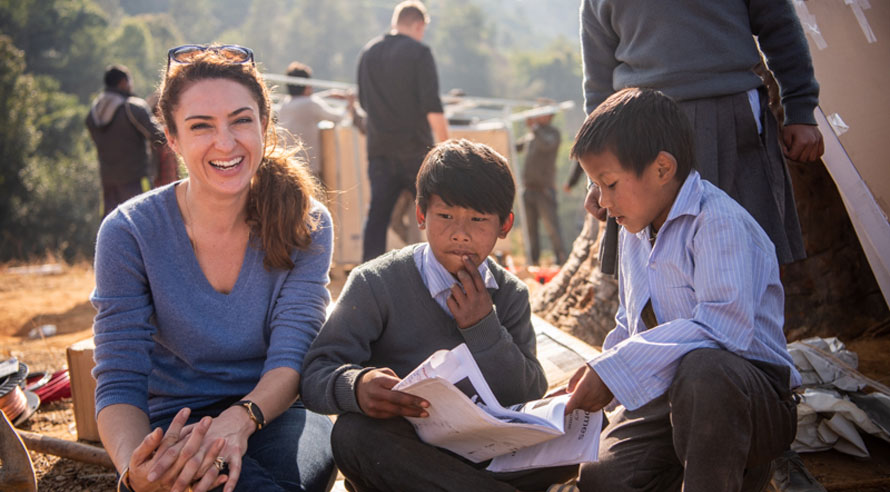 Aside from travelling for work, what do you look for in a holiday destination? Any favourite spots that you want to share?
I've always really enjoyed Lagos, and you know there's no party like a Lagos party! But my favourite place to be is the Okavango Delta. I spent childhood holidays there, my husband proposed to me there, it is where I daydream about. 
Finally, where's next on your travel bucket list? 
Japan! I've never been, desperate to go and I am thinking about moving to Kenya for a year or so with work….