Why We Love Georgia…
Located at the crossroads of Europe and Asia, Georgia is undoubtedly worth visiting for a multitude of reasons. From its rich history and vibrant culture to stunning landscapes and warm hospitality, Georgia offers a unique and unforgettable travel experience. It is known for being one of the oldest wine-producing regions in the world and you're sure to be blown away by their incredible cuisine! Whether you're interested in history, nature, food, or cultural experiences, Georgia has something special to offer every traveller.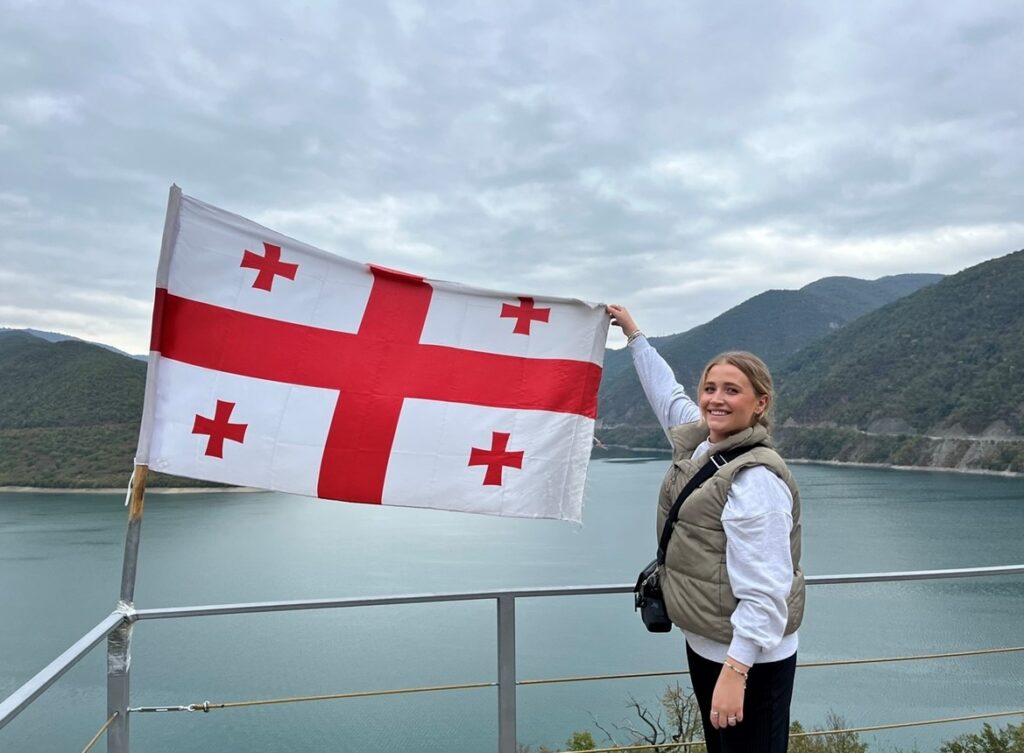 Entry Requirements 
Passports
If you are visiting Georgia, your passport should be valid for the proposed duration of your stay.
Visas
You don't need a visa to enter Georgia, for visits of up to one year.
Please check out your local travel advice and let us know if you're travelling from a different territory.
Covid-19 Rules
Please see the British government's advice here.
There are no requirements to present vaccination certificates or COVID-19 test results to enter Georgia.
Please check the Government guidance if you are entering/returning to a different country, and do get in touch with our concierge team with any questions.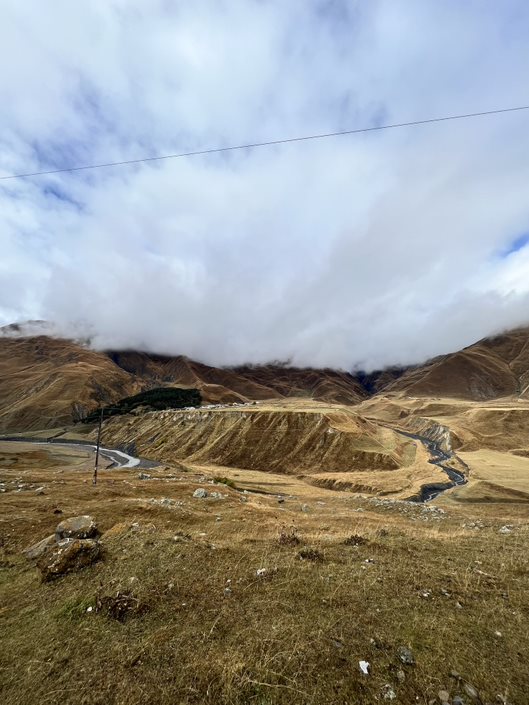 Transfers
Internal flights are not common within Georgia, to get around, we will arrange a driver and local guide to transport you between regions and hotels on multi-stop trips.
Climate
Western Georgia (Tbilisi and Batumi) these regions have humid subtropical climate. Summers are hot and humid, with average temperatures ranging from 25°C to 30°C (77°F to 86°F). Winters are relatively mild, with temperatures averaging between 2°C to 6°C (36°F to 43°F). The coastal areas receive more rainfall compared to inland regions.
Eastern Georgia (Kakheti and Telavi) these regions experience a more continental climate. Summers are hot and drier, with average temperatures similar to western Georgia. However, winters are colder, with temperatures ranging from -2°C to 2°C (28°F to 36°F). Eastern Georgia generally receives less precipitation than the western part of the country.
Mountainous regions (Greater Caucasus mountains) the higher elevations  experience colder temperatures and snow is common during the winter months. Mountainous areas can be significantly colder than the lowland regions, and some areas are covered in snow throughout the year.
September is a great month to visit Georgia.
Laws and Customs
Take a look at Georgia's Laws & Customs here.
Georgians are known for their genuine warmth and hospitality. The country has a strong sense of community, and guests are often treated like family. You may have the chance to partake in traditional feasts called "supra" and experience the singing and toasting that accompany these gatherings.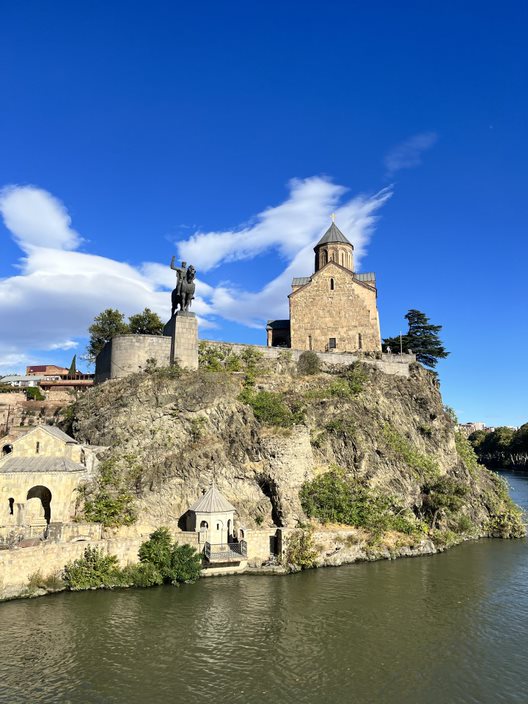 Plug Type
For Georgia, there are two associated plug types, F and C.
Type C: This plug type has two round pins and is commonly known as the Europlug. It has a standard voltage of 220V and is used for devices that do not require grounding.
Type F: This plug type also has two round pins but includes two grounding clips on the side. It is compatible with Type C outlets as well. The standard voltage for Type F outlets is also 220V.
Currency
Georgia has its own currency "Lari" (GEL). The exchange rate of GEL is not fixed and fluctuates.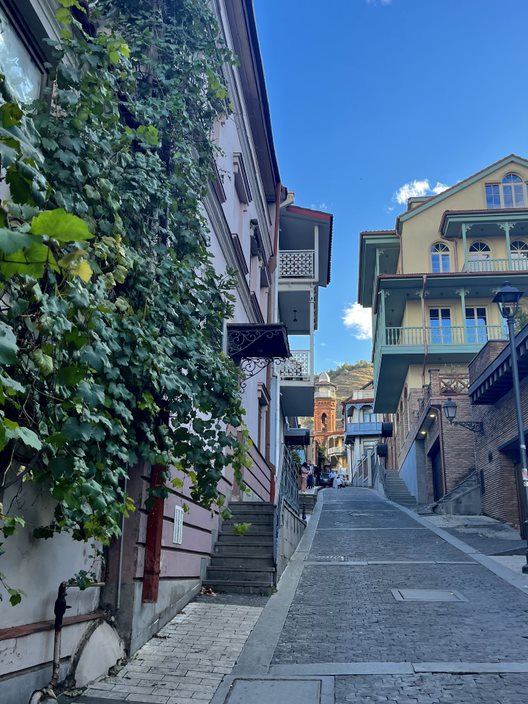 What To Pack
Here are some general packing suggestions:
Spring (March to May): Light to medium-weight clothing, layers for the evenings, rain jacket and umbrella.
Summer (June to August): Light and breathable clothing, sunscreen, sunglasses, swimsuits, light rain jacket in case of summer showers, sandals.
Autumn (September to November): Light to medium weight clothing, layers, medium-weight jacket for evenings.
Winter (December to February): Warm clothing, coats, warm accessories, rainproof jackets.
Regardless of the season, it's a good idea to bring some comfortable walking shoes, as Georgia has beautiful landscapes and historic sites to explore. If you plan to visit religious or conservative areas, it's also advisable to pack some modest clothing to respect local customs.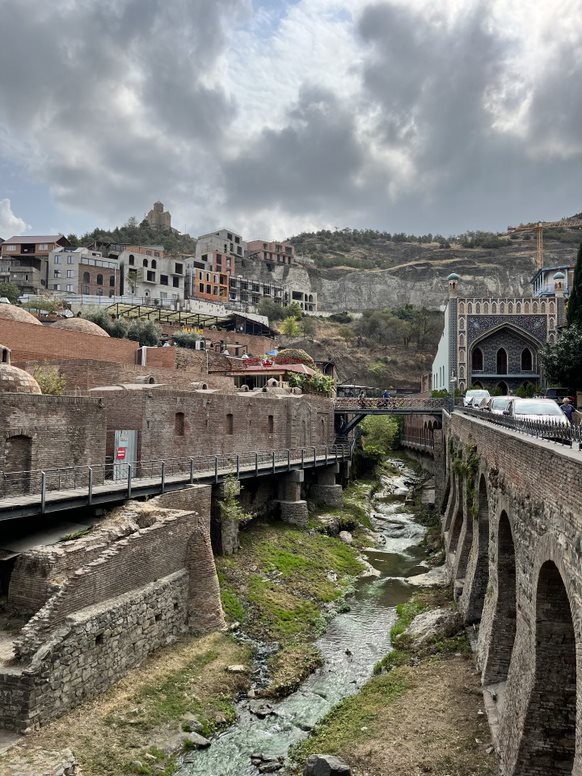 Vaccinations
We aren't certified to give medical advice so always recommend you consult your doctor or a travel doctor, as they will know which vaccinations you have already and any additional ones necessary for your trip. You can also take a look here for travel vaccination information and advice on bringing medication into the country.
Tipping
In all instances, treat tipping as a personal matter and give a gratuity only if you believe the service deserves it. If you do, we recommend a 10% tip.
Flights & Time Zone
The average flight time from London to Georgia is around 8 hours and 55 minutes. This includes the expectation of a stopover as there are currently no direct flights from the UK to Georgia. We can assist with providing information on suitable flight options and airlines.
Peru is GMT -4.
Language
Georgian is the most common language in Georgia. Additional languages spoken include Russian and Armenian. You can communicate with some locals in English, often your local guide will speak English but drivers might not.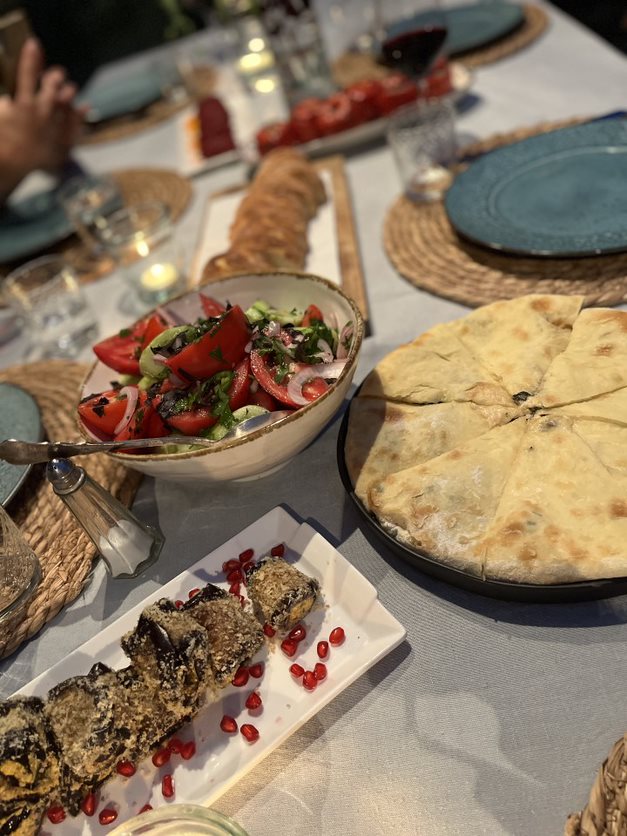 Food
Georgian cuisine is a delightful journey for your taste buds. The food is known for its rich flavours, aromatic herbs, and unique spices. Don't miss out on trying traditional dishes like khachapuri (cheese-filled bread) and khinkali (dumplings), and make sure to pair them with local wines for an exceptional dining experience.