Free Month of Guided Yoga with Annie Clarke 🧘‍♀️
Exclusive Offer – Free Month of Guided Yoga and Meditation
We've teamed up with our friend Annie Clarke to offer anyone who books a trip of 6 nights or more a free first month on her fantastic yoga platform The Practice! The Practice is an incredible community with unlimited online access to intention-led, guided yoga flows and meditation; workout and re-connect whilst you're travelling!
Read on to discover all about The Practice, read how travel and yoga are intricately connected and check out Annie's favourite wellness retreats. Short on time?  Get in touch today to start planning your dream trip and try The Practice for yourself!
What's The Practice All About?
Hit play to find out!
The Importance of Travelling 'Well'
"As someone who has travelled a lot for work, learning to travel well has been essential for my wellbeing. Equally, travelling is such a brilliant way to support our wellbeing by giving us space away from our daily commitments and the inspiration of being somewhere new. I love to stay in places that are both inspiring and supportive of my commitment to wellbeing,"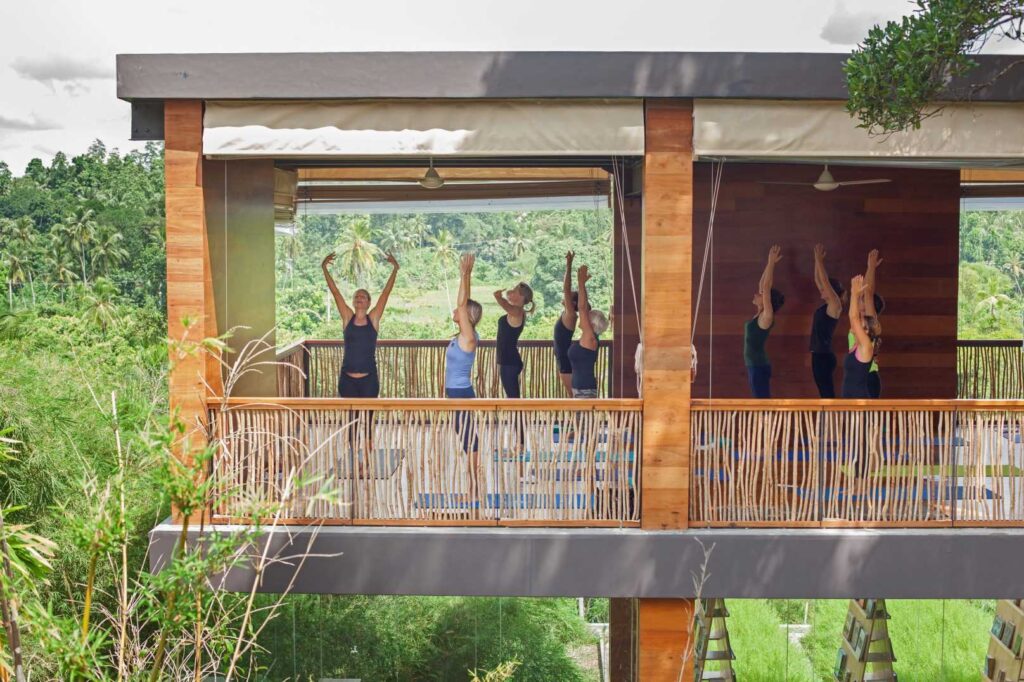 "I usually make sure that there are places to eat that are nourishing and meet my dietary needs where possible and I opt for places where there is space to roll out my mat either in the hotel room, a gym or a green space near by."
"Sleep is also a big factor – over the years I have learned what suits me best and how to travel in a way that feels holistic, exciting and restorative. I love to be cocooned in nature, but I love a city break too. Travel is the source of so much joy and pleasure in life and I love to find my way off the beaten track, away from tourists and experience a place like a local!" ~ Annie
Annie's Top Wellness Retreats
From palatial spas in the foothills of the Himalayas and contemporary treetop lodges in Sri Lanka, to boutique spa hotels right here on home turf, here are Annie's favourite wellness retreats around the world. Check them out! 
Get in touch today to start planning your dream trip and try The Practice for yourself!