Departures Lounge… A Chat with Nathan Ball
Somewhere between Berlin, Hossegor and his home on the North Cornwall Coast, we caught up with singer/songwriter Nathan Ball. His stirring music – melancholic verse combined with euphoric electronica – is a regular on the radio at nemo HQ and we quickly got chatting about all things travel… Naturally. Read on as Nathan dives into his experiences skiing on the runs below Mont Blanc, foodie explorations of Vietnam and love for all things eggs benedict.
We asked you to dig out a few favourite travel snaps, can you unpack the story of these?
This pic is taken from one of my favourite beaches in the world called Tamarama in Sydney. I'm fortunate enough to get to tour out there alot with the music and my brother and his wife live there so I try and head over every year to see them. I love Sydney because you get the madness and the buzz of the city but you can live right on the beach and everyone is so active.
My brother and I spent a lot of our childhood in the mountains and riding the backcountry with him is still my favourite thing to do in the world. This is a picture from the Vallee Blanche which is a great fun route just underneath Mont Blanc. It was a bluebird day when we did it so it was a pretty magical experience and I highly recommend it. Do it with a guide though as there are some crevasses up to 80m deep!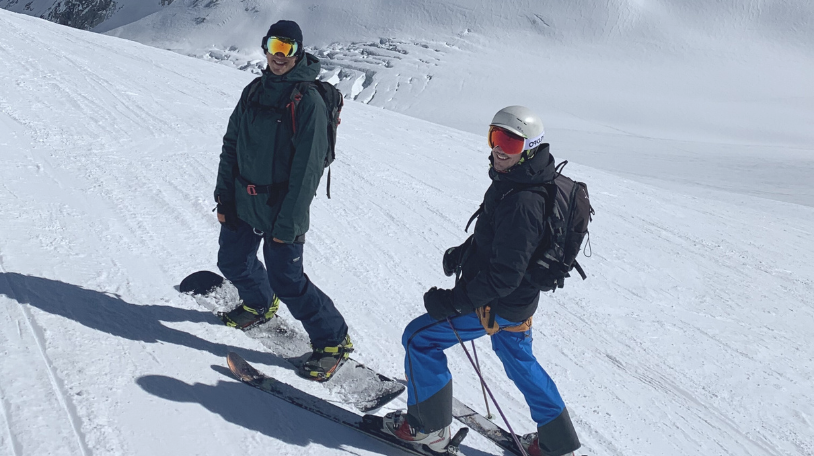 This last pic is from this week in Berlin. I decided to do a 'Unique Spaces' tour, where instead of playing traditional music venues, I put out a message on social media to see if anyone had any special spaces we could play and the response was mind-blowing. It felt unbelievably special as I sat on this floating pontoon in the middle of the Berlin river and played as the sun was setting behind me. Berlin is such an epic city, it feels very industrial, exciting and like there are no real rules. I'm a big electronic music fan too so it kind of feels like you're in the mecca when you're there.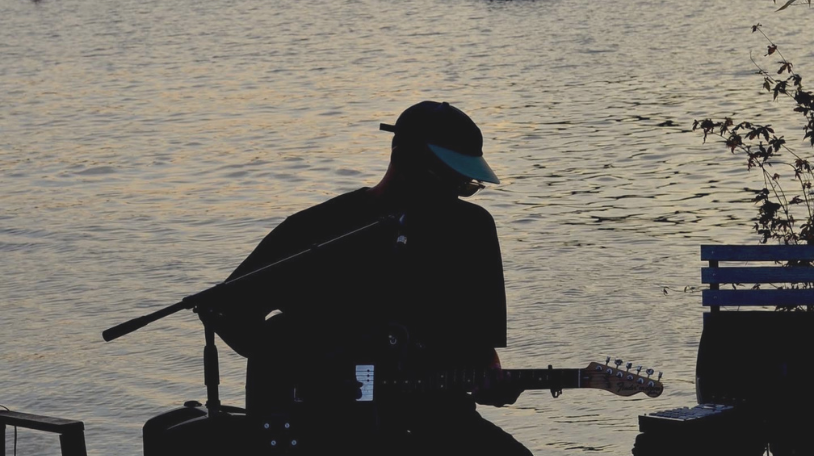 You're about to release new music (woop!), have your travels been an inspiration point for your songwriting?  
Yeah, exciting stuff! I've been lucky enough to travel a lot of the world through playing music and snowboarding and surfing. I find the attack on all the senses in new places such an amazing source of inspiration. New smells, new people, new languages. Just removing yourself from the comfort of your home and immersing yourself in new places is such an inspiration for songwriting. I'm currently in Berlin and have found myself taking sound recordings of random places like bars and train stations just to remind me of how I felt it that moment. The whole trip has left me feeling really inspired, so I'm looking forward to getting back into the studio and getting some ideas down.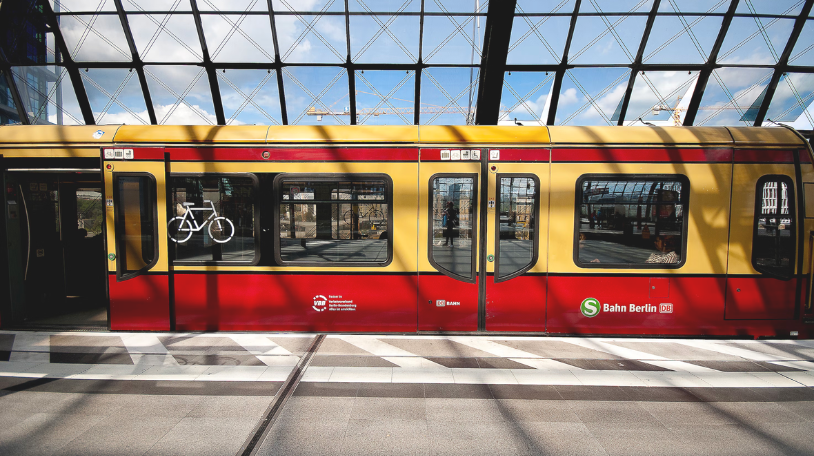 Dream foodie destination and why?
Tough one… I'm a big fan of Italian food, I love a good pasta and pizza is the food of the gods. I'd probably say Vietnam though. The food out there blew my mind and whenever I'm touring I always seek out a good Vietnamese restaurant in the city.
What are you listening to on the plane? 
I'm currently hooked on Kurt Vile's latest record. He has such a unique sound and such an amazing way of telling stories. I've also been going back over Foals' entire back catalogue on this tour having just seen them again at Glasto. Best live band in the world for sure.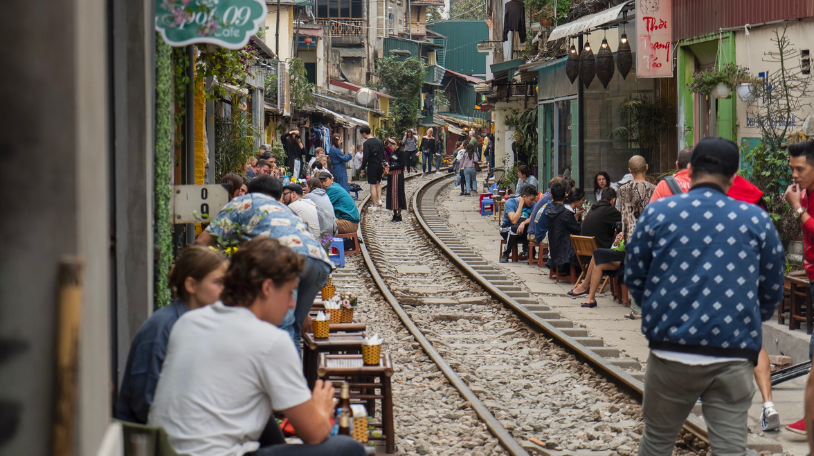 One essential item you can't travel without?
I wish this wasn't the answer, but my phone. When I first started travelling the iPhone wasn't a thing, but now you can be anywhere in the world and find the best restaurants, see which music venues are good and what's happening that night. I'm kind of glad they didn't exist when I was travelling around the world as it made for some pretty amazing adventures, but I'm certainly glad to have one now.
Room service breakfast… what are you ordering? 
Eggs benedict fo sho.
And finally, which nemo trip are you booking next and why?
Costa Rica. I've always wanted to go on a surf trip out there… warm waters and fun waves with a beautiful tropical setting.