Departures Lounge… A Chat with Millie O'Connell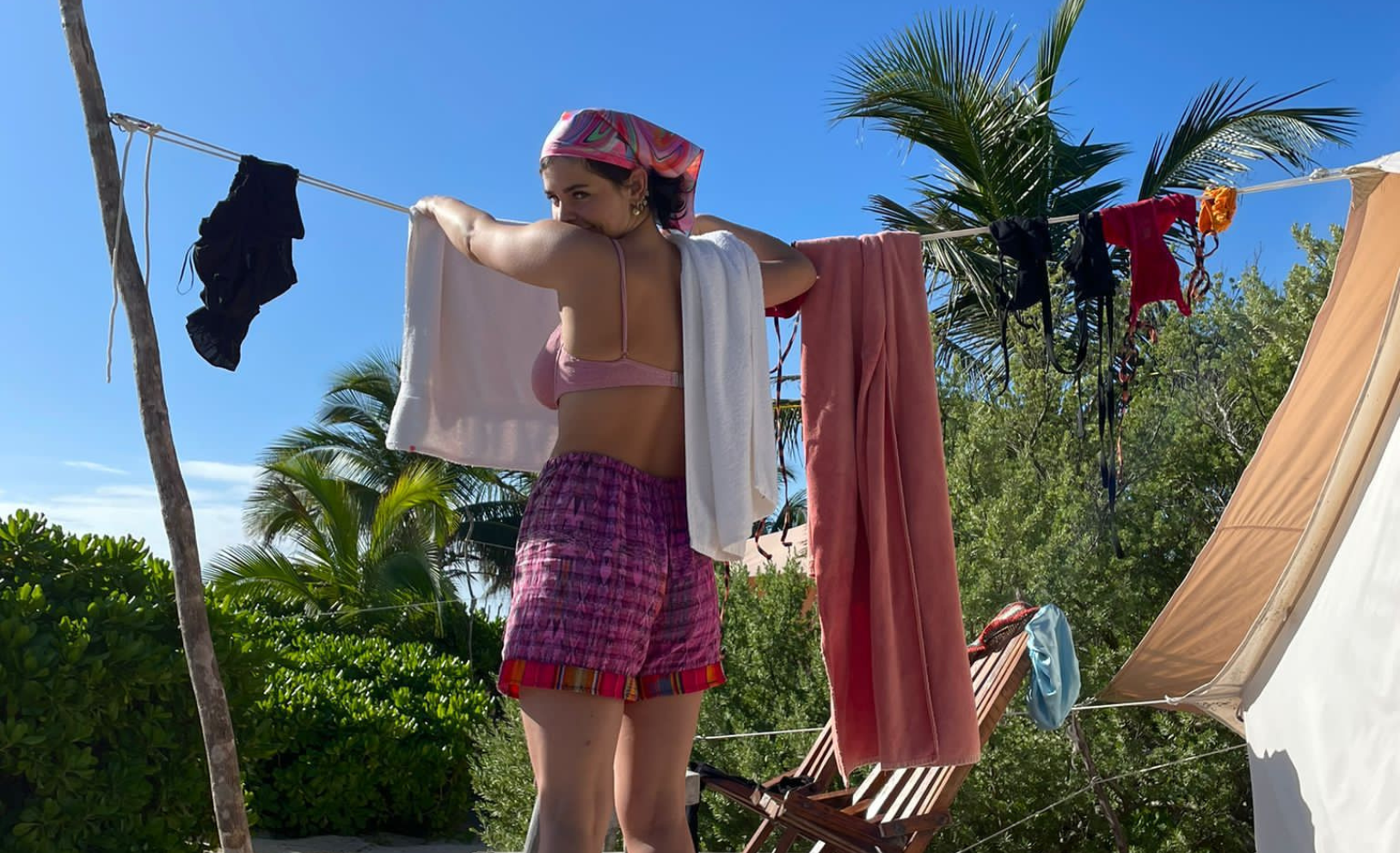 Amidst her starring roles in the West End and a festival or two, we managed to catch up with Millie O'Connell. She's just touched down after an epic nemo road trip through Greece—starting from the Peloponnese and venturing down to the Deep Mani—where she stayed at nemo favourites Kyrimai and Kinsterna along the way. But before we take you behind the scenes of her journey (keep an eye out for Millie's exclusive guide, dropping soon!), we're diving deep into her theatre roots and soulful passion for travel…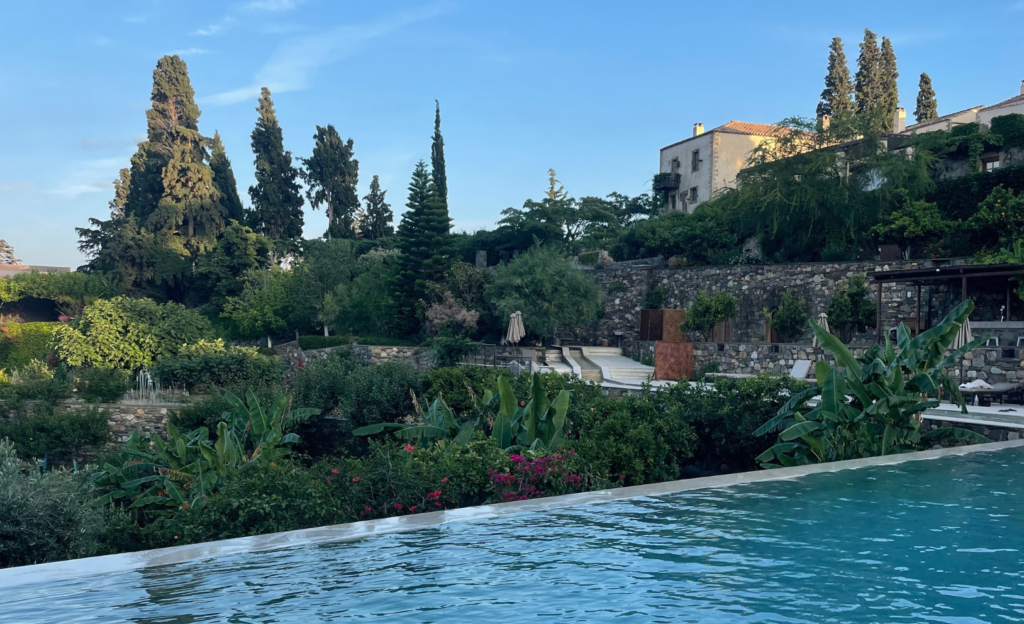 Hey Millie! Tell our followers a little about you…
I'm an Olivier Award-nominated actress in musical theatre and film.  I grew up around water, nature and travel, so I naturally gravitate towards that and seek it! I enjoy all things travel and exploring, finding new spots in the UK through to the other side of the world! Sourcing secret boutique retreats and finding cool music festivals too.
We're definitely on the same wavelength! Now, describe your travel style in three words…
My travel style would be adventure, relaxation and organised!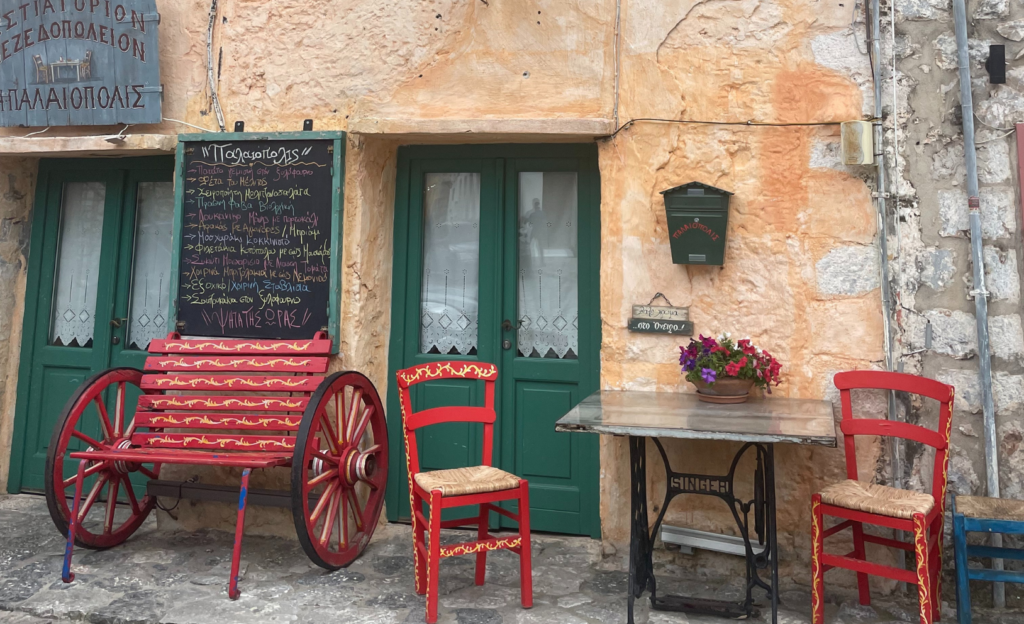 On to a big one… What does travel mean to you?
Travel means escapism and freedom. I love Learning something new about the culture or myself within that escapism, it's so important to me. Meeting new people and truly having an experience of a lifetime with memories for life. Trying authentic foods is a must, and finding secret locations and hidden spots is so special. I always think 'I wonder who else has stood here and seen this view.. maybe I'm the only person in the world'
We asked you to dig out a few favourite travel snaps, can you unpack the story of these?
The pic above, of course this is the first one! LOOK AT THE YUMMY BREAKFAST! This was taken in the beautiful boutique hotel – Kyrimai, mainland Greece in the eastern Peloponnese! Traditional greek food, the clearest bluest water, and a gentle breeze from the Mediterranean Sea… it's literally perfect. I actually think one morning I asked if we could have one more of everything as it was that good!
This day was perfect. This is the hidden gem that is Simos Beach! We were staying in mainland Greece west Peloponnese, took a little road trip west to catch the car ferry to a small island called Elafonasis. We followed the nemo app with this hidden beach location and ended up HERE! Essentially we ended up in.. heaven! We stayed here for hours.. this really was the clearest water I've ever seen!
I just love this photo. This was taken in a castle which is situated on a rock – quite literally!! One of many restaurants built between cobbled streets and allies. This is in Monemvasia, a tiny little traditional Greek restaurant called Matoula. The most loveliest Greek people served us and spoke to us with such genuine love and care! We didn't feel like we were visiting, we felt like we popped in to say hello to friends and eat some stunning food together. The best Greek food too!
What's your plane podcast or playlist?
Definitely will be Lofi chill! Something with optimism and good writing. If I am super excited, however, definitely some dance anthems can match my adrenaline level!
What are you listening to on the plane?
My take-off song is 'Nights' by Frank Ocean. I always time the plane taking off into the air with the transition midway through the song. It's so satisfying and probably one of the best music transitions out there! I've done it every time I've flown for years!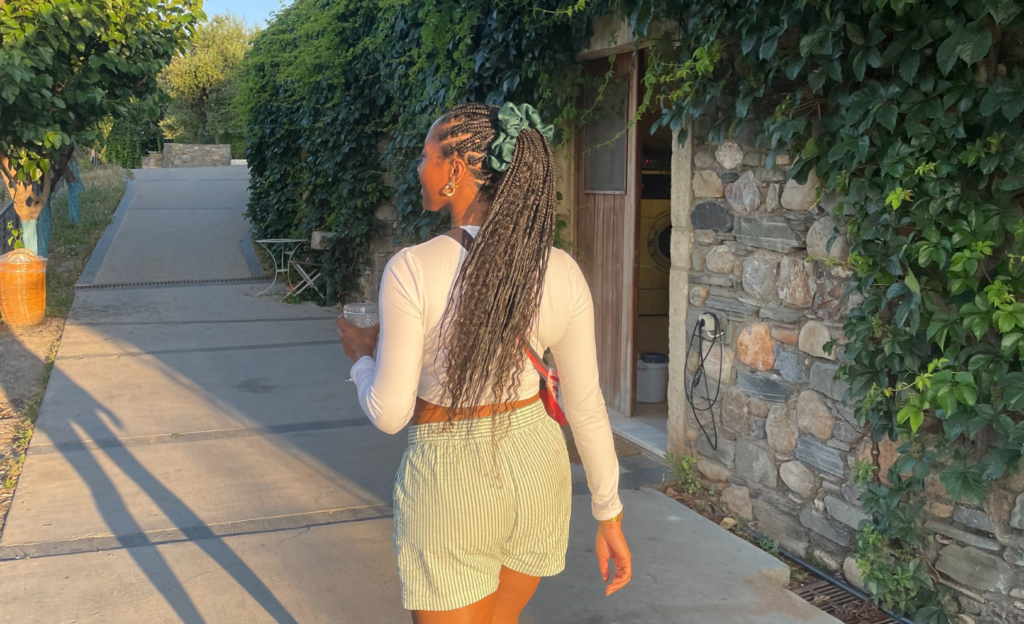 A book to thumb through by the pool?
Anything about the human experience! Personality types, mindfulness, and the higher self. I feel reaching for those genres whilst relaxing you have a lot of clarity, and would have so much time and space to have food for thought with your clear mind.
Room service! What's your order?
Room service order has to be 'picky bits'. So all the sides on the menu for sure! And a selection of desserts! I think with room service if you're getting one thing… you may as well try it all! There is something exciting about room service… It's a treat! My inner child really comes out when I order to my room!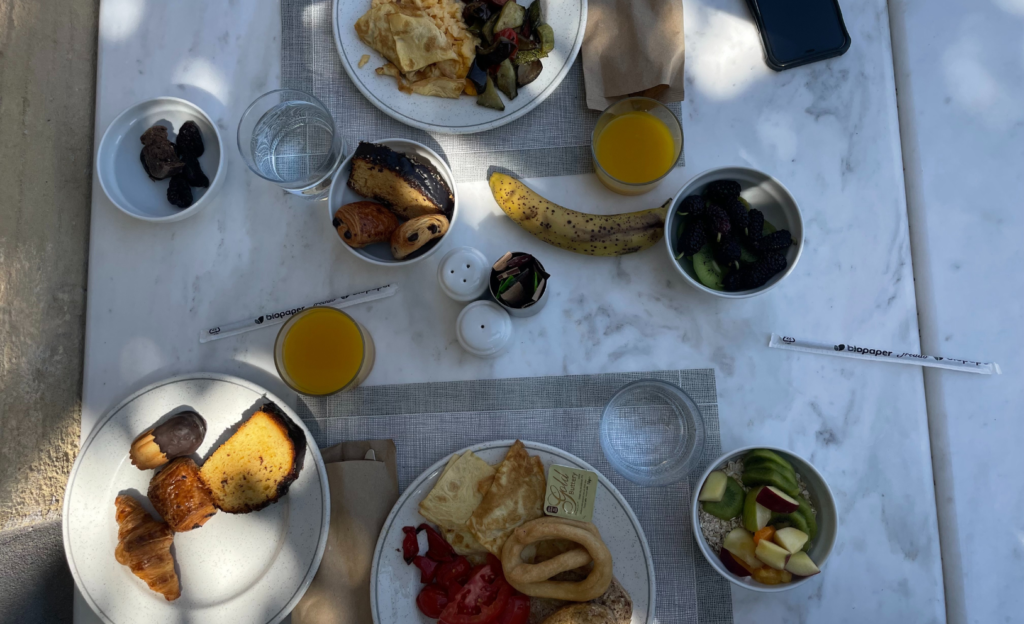 Where's next on your bucket list?
Next on my bucket list has to be Bali! Me and Danielle want to experience so many pockets of Balinese culture and explore the island together. There is so much to unpack with Bali and a lot of brackets exist out there… I want to experience and feel them all! I have been before and it has my heart.. and it's still on the bucket list! I feel there is so much more to see and experience. I can't wait.