Here are our top tips fresh from our favourite islands in the Cyclades; from Tom Hank's favourite seafood shack in Sifnos to Mykonos' coolest beach bars…
Santorini
Eat & Drink
1. La Maison: fine-dining and caldera views in the heart of Imerovigli
2. Altana: small hotel bar spilling out onto the cobbled walking trail of Imerovigli for picture-perfect sunset views
3. Pentozali: charming Cretan cafe tucked away on a square in the unspoilt village of Mesaria
Explore
1. Hike from Fira to Oia: any stretch along this 10km trail will offer the fabulous views Santorini is famous for
2. Wine tasting:  Santorini wines are some of the best in Greece and visiting a vineyard here is lots of fun… we particularly love Vassaltis Vineyards and Gavalas
3. Sailing tour: Santorini is best appreciated by boat – enjoy the crystal clear Aegean Sea and admire the island's red and black beaches from a panoramic distance!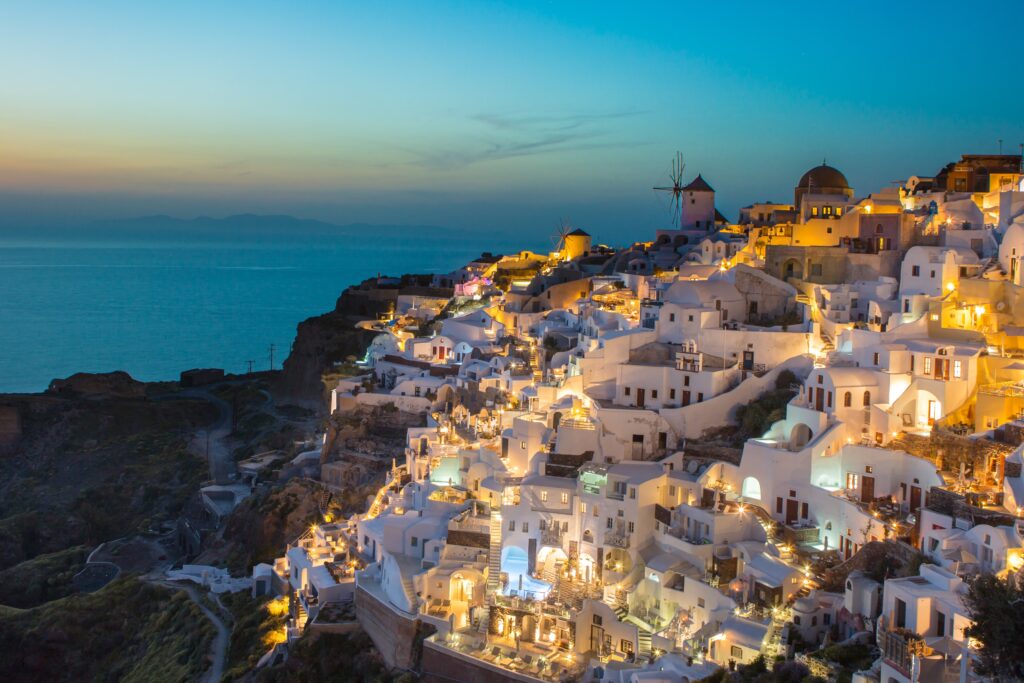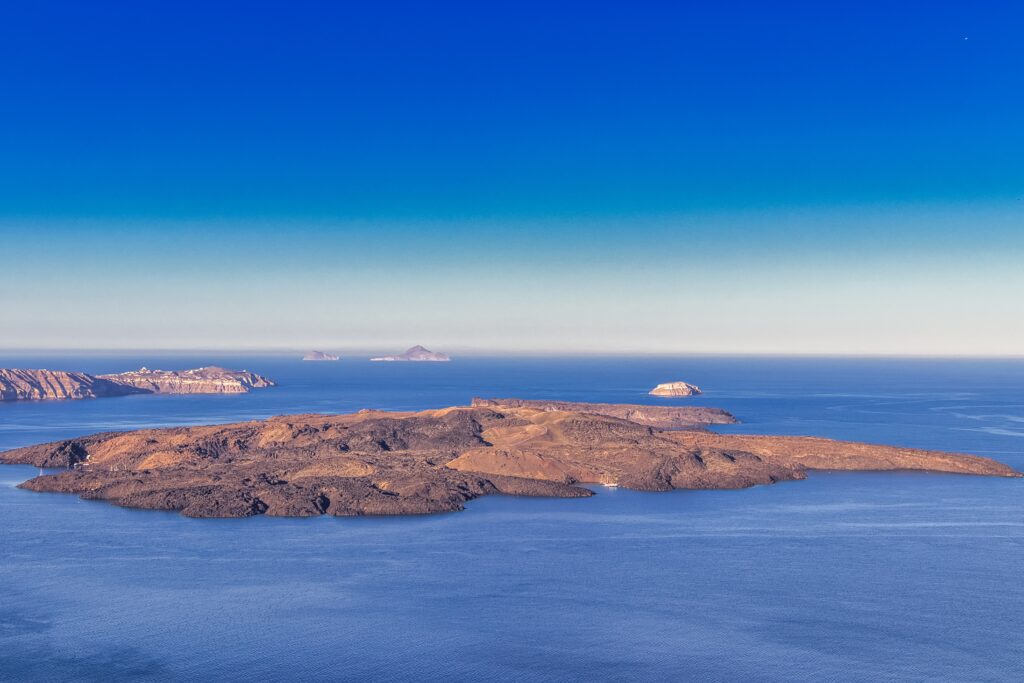 Folegandros
Eat & Drink
1. To Goupi: located in one of the many pretty squares of Chora, classic Greek food is done exceptionally well here
2. Astarti: our favourite local bar in yet another picturesque setting, serving the best rakomelo on the island
3. Souvlaki Club: next door to Astarti, this has to be the prettiest souvlaki restaurant in Greece
Explore
1. Climb to Panagia church: there's nothing quite like sunsets overlooking the Aegean… in Folegandros, the views over the steep village are particularly impressive
2. Agios Nikolaos beach: the cliffside walk is not for the faint of heart… start the day instead on the fisherman's boat which hops back and forth from Agkali to Nikolaos in five minutes flat!
3. Rent a quad bike: we think quad bikes are the best way to explore the greek islands; perfect for navigating dirt tracks and discovering small hidden coves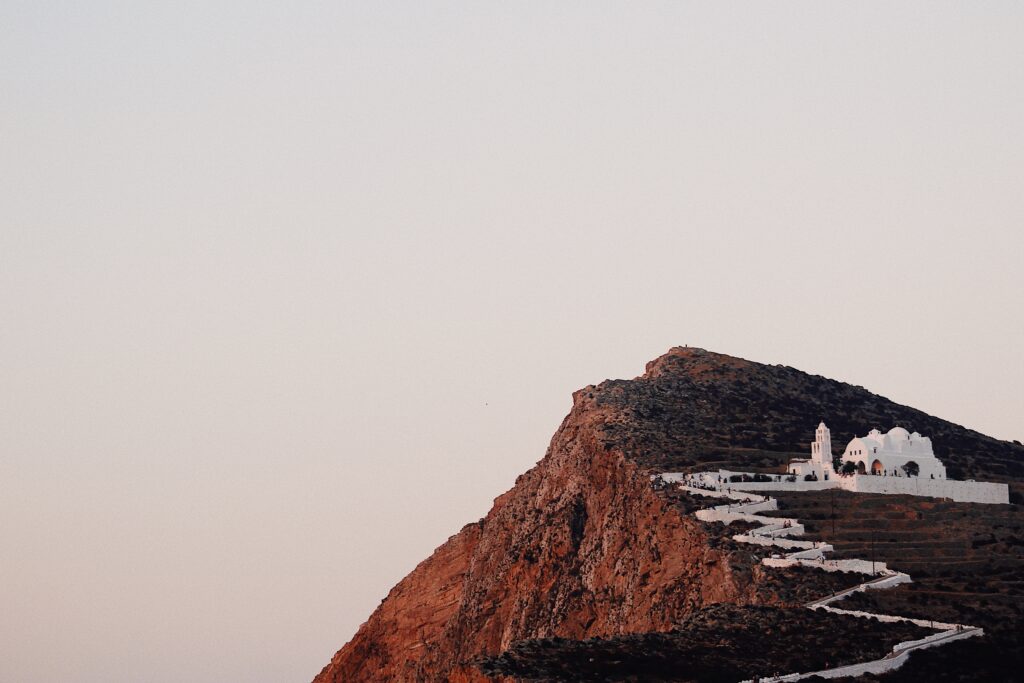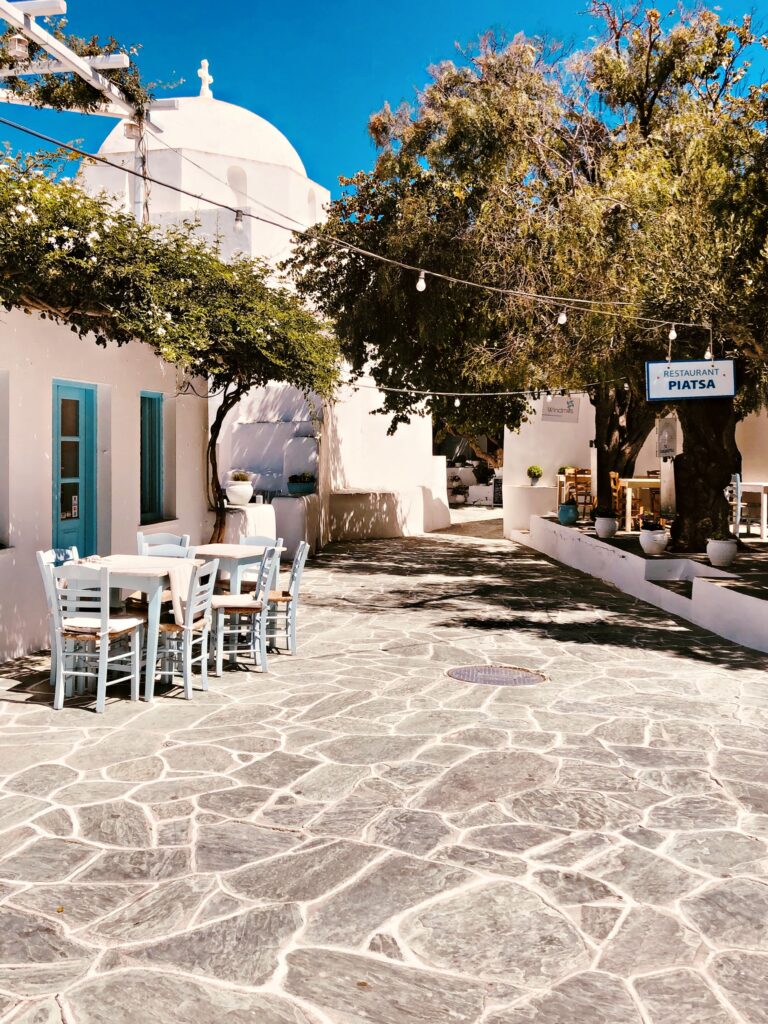 Milos
Eat & Drink
1. Astakas: traditional seafood taverna in the colourful fisherman's village of Klima – yet another fantastic sunset spot
2. Bakalikon Galanis: simple but inviting restaurant where locals go for the best meze in town
3. Kivotos ton Gefseon: where we discovered watermelon pie and never looked back!
Explore
1. Sarakiniko & beach hoping: we are yet to discover better or more unique beaches in Greece than those on Milos… and Sarakiniko is Instagram's favourite for a reason
2. Cruise to Kleftiko & Sykia: another way to discover Milos' fabulous coastline and areas unreachable by land
3. Sunset from Kastro: this time, the experience also includes a 13th-century Venetian castle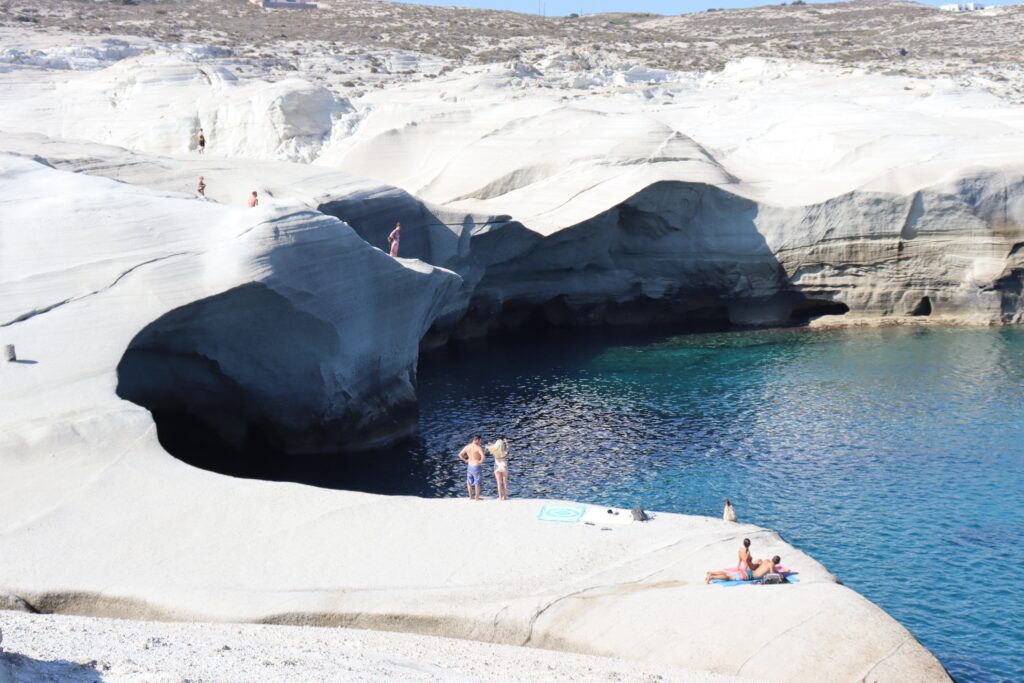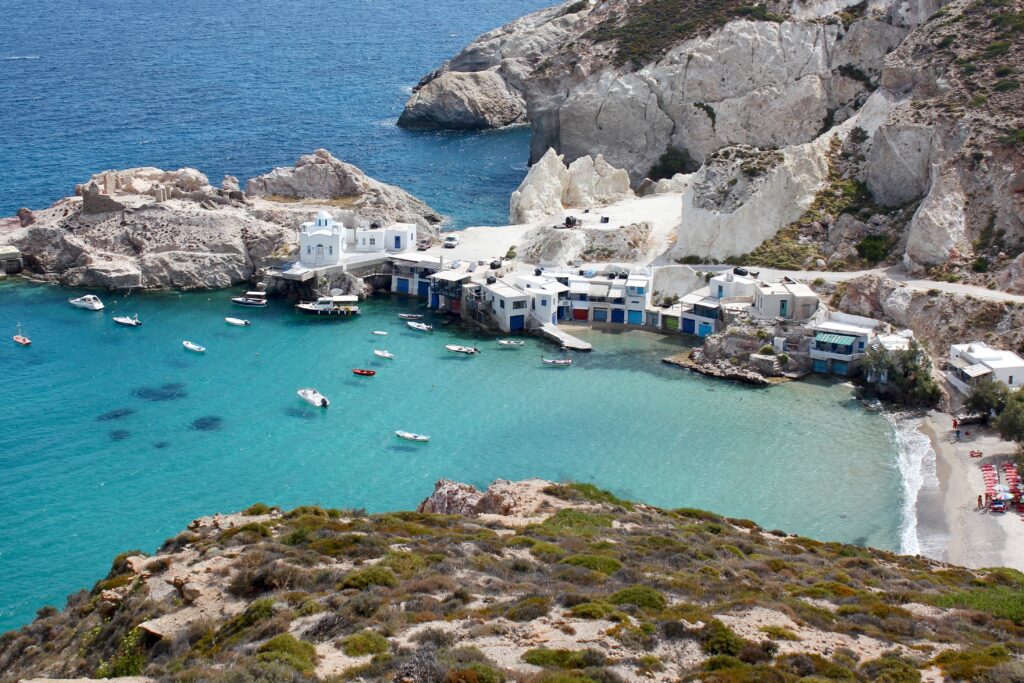 Sifnos
Eat & Drink
1. Omega 3: our favourite foodie experience in Greece and a must for anyone that loves seafood – end of!
2. Kafeneio Drakakis: the meze here is proof that Sifnos is the legitimate champion of the culinary scene in Greece
3. Mosaico: Artemonas is arguably the prettiest village on the island and this laid-back spot is the perfect early evening pitstop
Explore
1. Self-drive cruise: navigating our way around the island by speedboat was a thrilling experience we'll never forget!
2. Kastro & Chapel of the 7 Martyrs: another early evening adventure, this time in the ancient village of Kastro and involving Mojitos …
3. Bar hopping: what the village of Apollonia lacks in size it definitely makes up for in atmosphere
Hike
With its inexhaustible network of beautiful ancient hiking trails, Sifnos is one of our favourite Cyclades zslands for hiking.  Retrace the steps of sailors, merchants and pirates and walk along ancient paved paths, exploring the incredible landscapes that lie dotted with thyme-adorned villages, majestic acropolis and endless golden beaches. With over 100km of clearly marked trails, this is the perfect way to discover all Sifnos has to offer away from the crowds. Whether you want a slow ramble or an all-out adventure, we'll find the perfect route for you and can even arrange a local guide to show you the way – retelling legends of ancient mythology about the Gods that called this land home.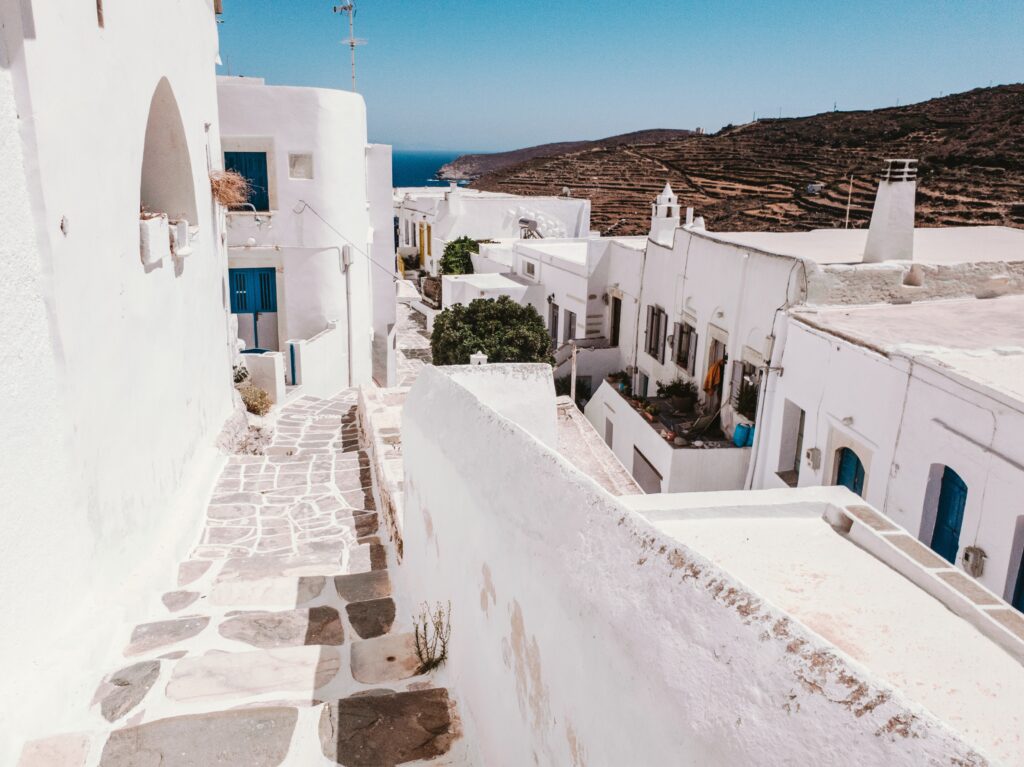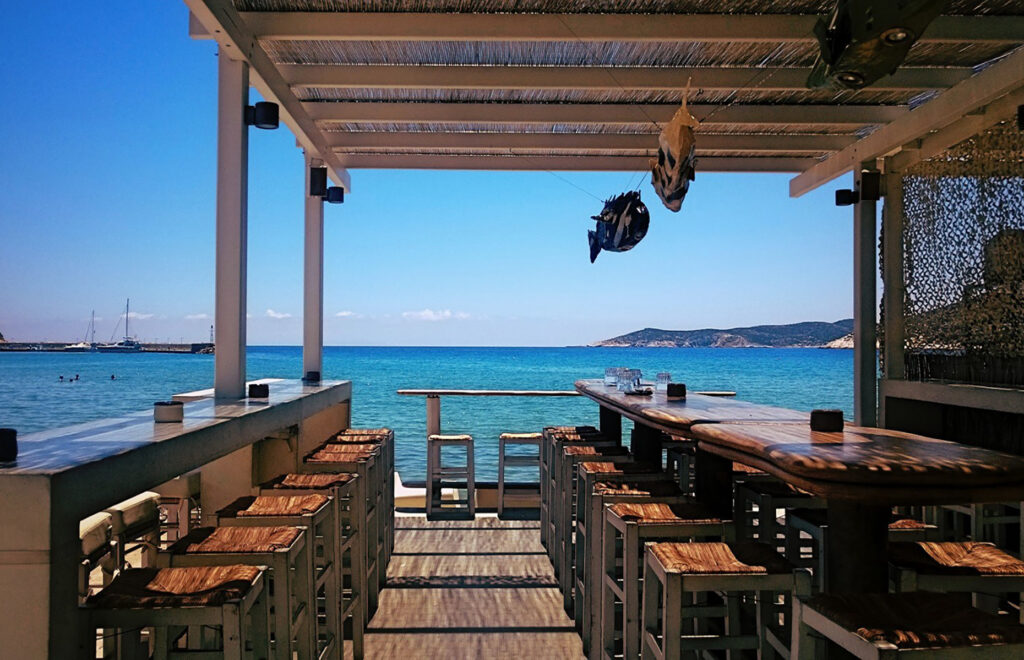 Paros
Eat & Drink
1. Siparos: seafood restaurant a step above the rest, in a typically picturesque setting
2. Kafeneion i Palia Agora: we have a soft spot for greek 'kafeneo' and both the mezze and the atmosphere here are fantastic
3. Tsachpinis Ouzeri ton Nautikon: quintessential seafood taverna by the water, which is always lively!
Explore
1. Greek island life: Paros has both idyllic beaches and lovely traditional villages, this is where you come to slow down and enjoy island living
2. Paros Park: an extension of the above – explore well-signposted hiking trails, and more beaches & try and catch a movie at the open-air cinema
3. Antiparos: reachable by boat in less than 10 minutes, this is becoming Paros' chic little sister – another great island to explore by quad bike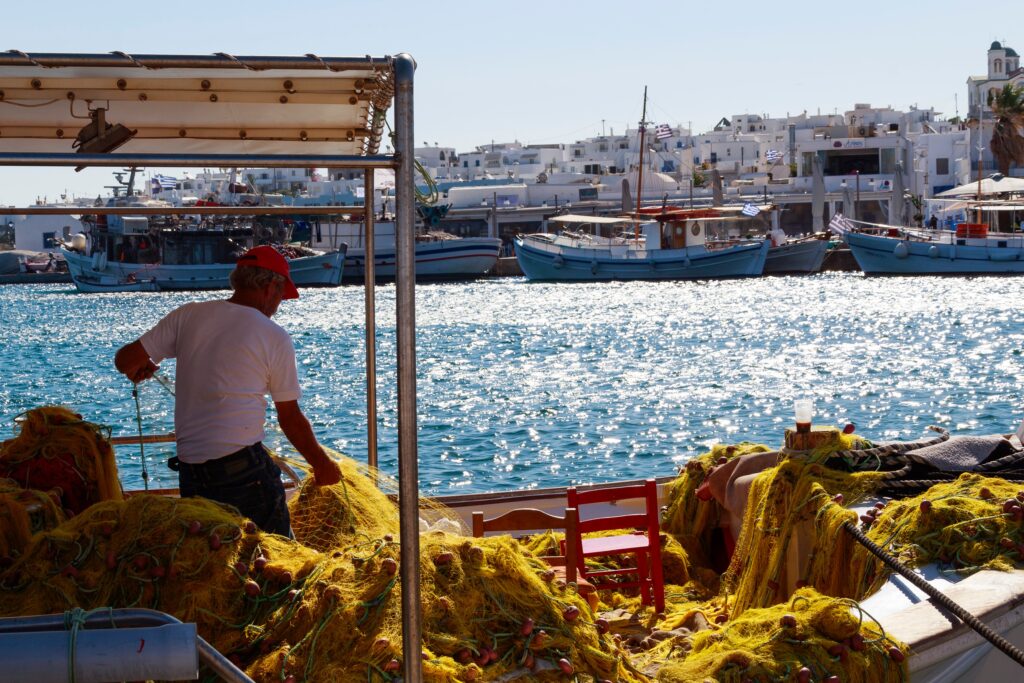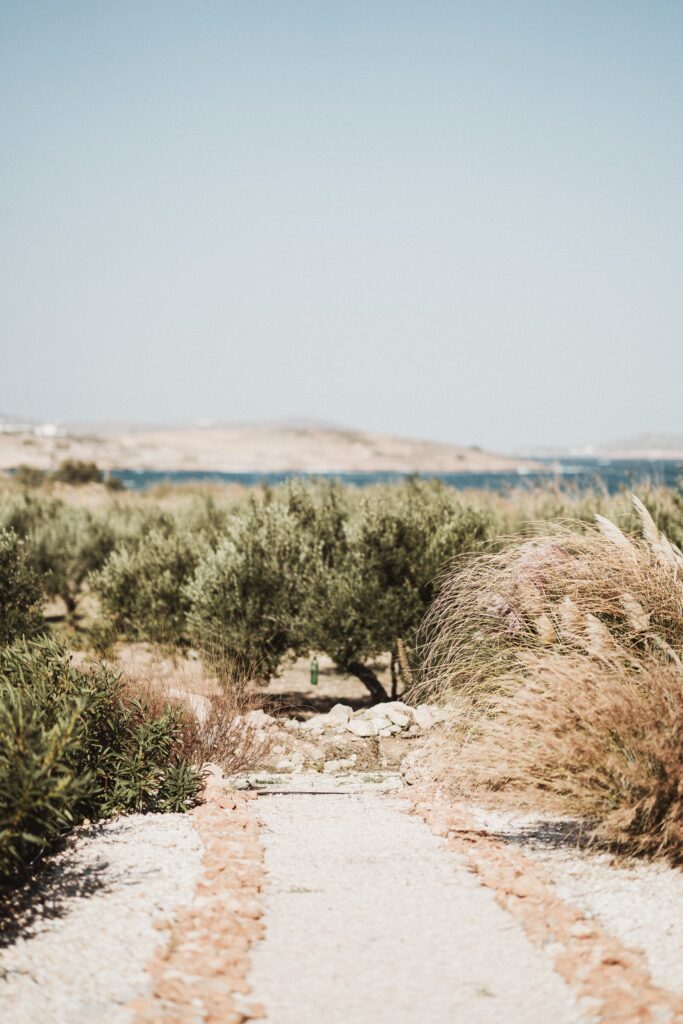 Mykonos
Eat & Drink
1. Scorpios: one of Mykonos' most iconic beach bars, which we of course particularly love for its sunset area!
2. Kiki's: overlooking our favourite beach, this is a refreshingly classic taverna experience
3. Alegamou: we particularly love this beach bar during happy hour …
Explore
1. Guided tour of Delos: escape the glitz of Mykonos for a day and take a boat to this spectacular archaeological site
2. Little Venice: Mykonos' prettiest village is at its best early evening
3. Agios Sostis: for a change from buzzy beach bars, this a little slice of heaven!
If this has inspired you to take the first flight out to Greece, let us know – we're here to help!