Catching up with Prints Harry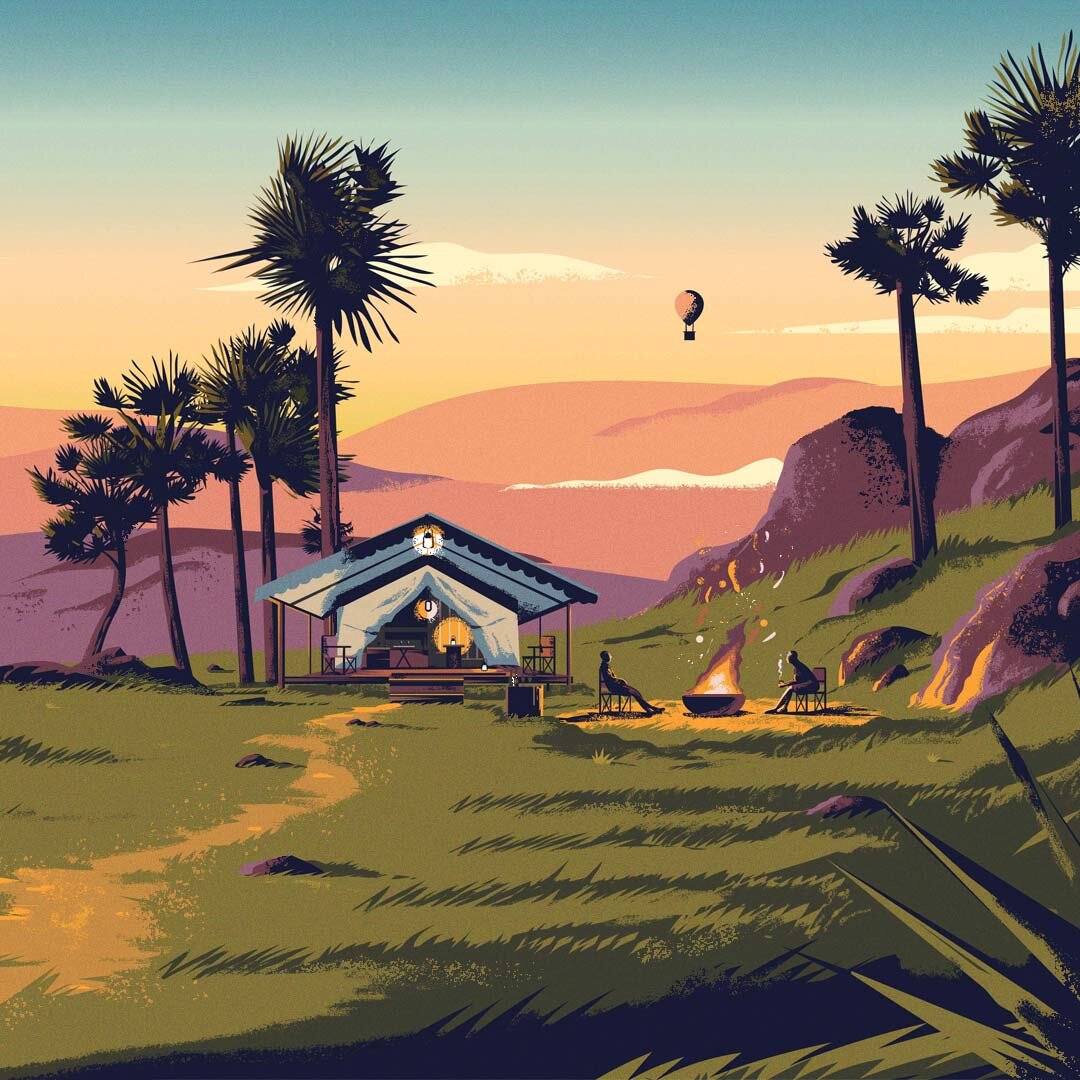 We're always looking to go out of our way to work with small independent creators, so when we found Prints Harry, an incredible illustrator based in south-east London, it was a no brainer to ask him to design our website's hero image. Harry absolutely nailed our brief and was a real pleasure to work with.
Read on as we chat through all things design and dream destinations.
Lets start at the beginning
We've done it! Thanks so much for your hard work on this amazing illustration, before we dive into it, can you tell our audience a bit about yourself and Prints Harry?
Sure! My name is Harry and I am an illustrator and designer living and working in South London. I loved drawing and designing things as a child, and I would spend hours sat alone in my bedroom designing football kits and boots for my own fictional sportswear brand or making my own magazines.
I ended up doing a degree in literature though, and then went on to work in publishing. Through the years my creative interests returned, and I spent most of my twenties teaching myself how to illustrate, animate and design under the name of Prints Harry, until I was in a position to be able to do design work full time. I've gone through some pretty severe artwork style changes in that time!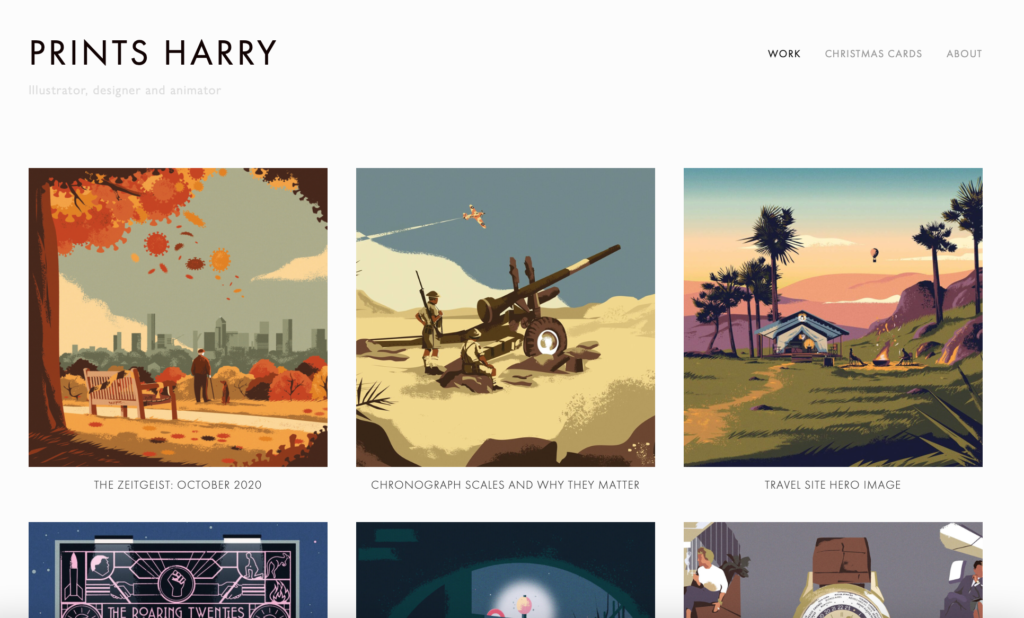 The Brief
What was your first reaction to the nemo brief and was it similar to any of your previous projects or a totally new challenge?
Travel is obviously one of those briefs you hope to get, as it's so easy to be inspired by travel photography and artwork.
The brief was really detailed with lots of big ideas, and included some brilliant reference photos which is great, but it was a totally new challenge as I've never had to illustrate a hero image for a website before.
A hero image obviously comes with a fair bit of pressure as it's the first thing a visitor to the site will see, so everyone wants to get it right. It also comes with the added challenge of working out how to make the image work around the company logo, menu and search box, so you're reasonably limited with regards to what goes where in the image, and what colours you can use where. It also needs to be responsive so that both the desktop and mobile view of the image worked equally well. So there's a lot to keep in mind. 
What was the biggest obstacle throughout the journey and how did you and the nemo team overcome it?
Throughout, the team wanted the image to convey a sense of mystery, and for it to be almost a fantasy scene, which is a tricky balancing act as it can end up looking too make-believe and imaginary, or too colourful and busy. I think we also found it hard to add some 'drama' to the tent location, but the idea from one of the nemo team to move the tent from a flat plain to a campsite in a canyon helped to elevate the image in more ways than one!
What was the most enjoyable aspect of this project and how pleased are you with the end result?
Well, the project has overlapped with various tiers of restrictions and a lockdown, so virtual Zoom chats with the team at nemo offered some very welcome conversation! It also meant I could spend some time thinking about sunsets and luxury safari tents, which definitely beats watching depressing press briefings and viewing alarming charts.
I tend towards more muted colours and 'moodier' images in my personal work, but I think the end result works well as a vibrant, bright welcome to the website, and the palette is much more in keeping with the colours and branding nemo uses elsewhere.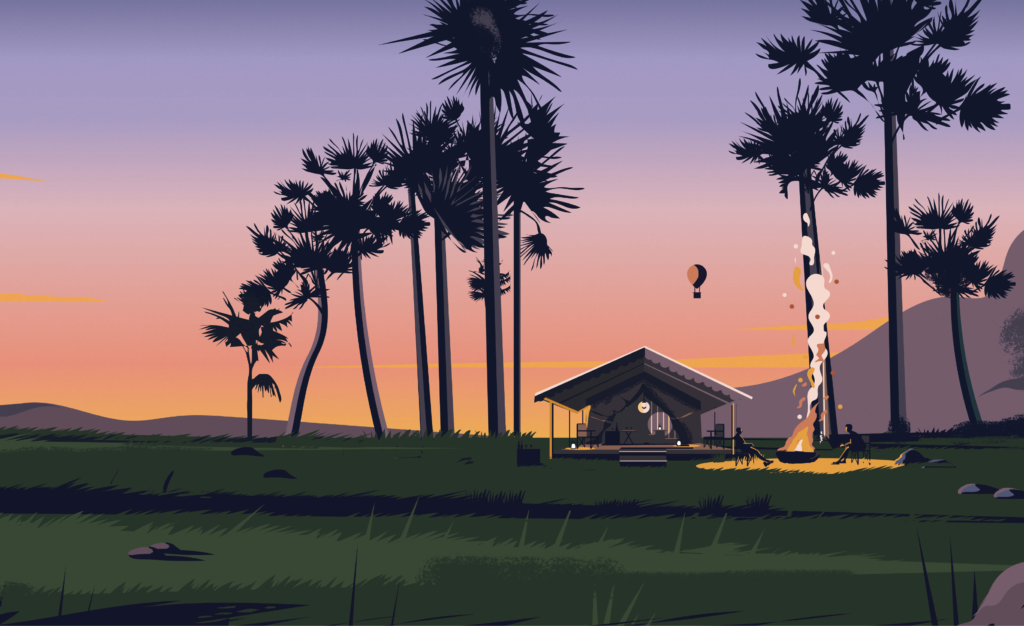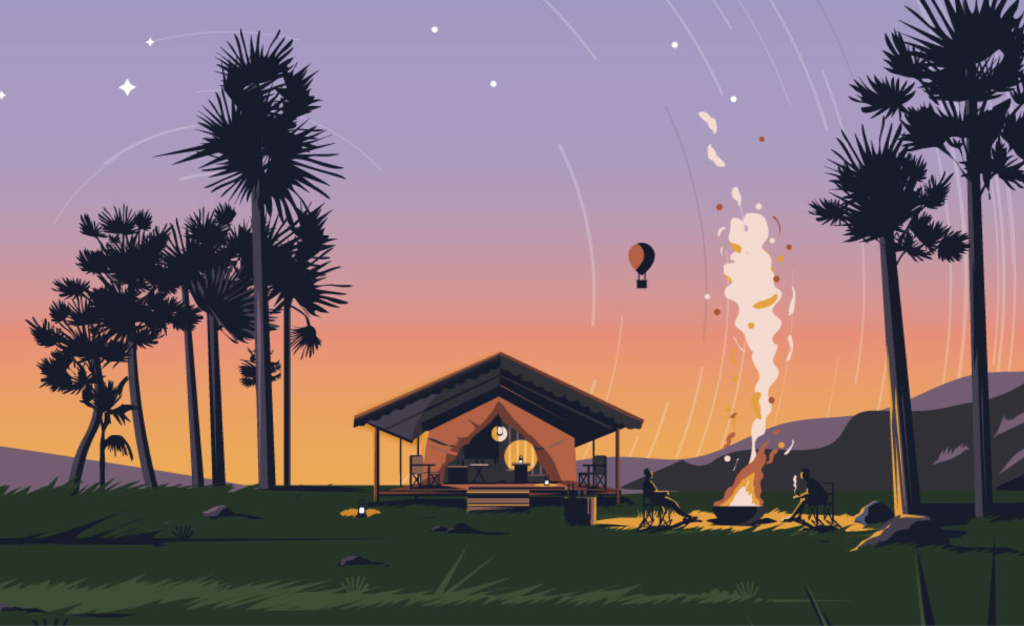 This was such a ray of positivity during those dark winter months for us at team nemo, what else can we expect from Prints Harry this year?
I'm working on a book idea, which I am excited about having some time to complete. But over the next year I'd definitely like to work with some more companies and brands that aim to make a difference. The ethical travel aspect of nemo was something I brought up in our first meeting having seen their website, as I think it's incredibly important we all try to make a positive difference to the planet, especially with regards to things like climate change.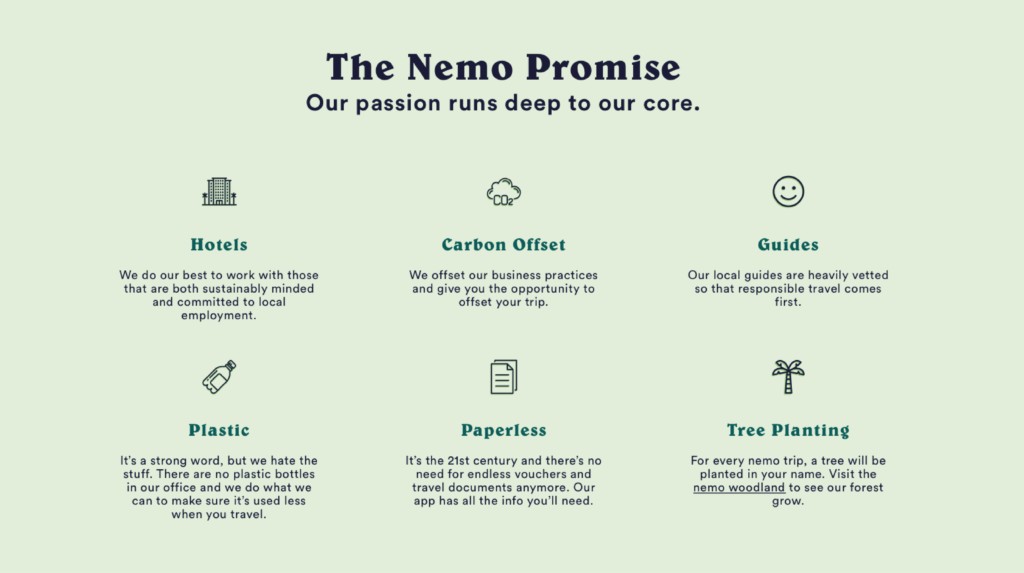 The Bucket List
Thanks for that Harry, we pride ourselves on our ethical and sustainable ethos. Finally, what's your dream holiday destination for when lockdown lifts?
I actually got to go to my dream holiday destination a few months before Covid hit. I've wanted to visit Rio de Janeiro since a very young age, and had always dreamed of seeing a football match at the famous Maracanã stadium. I was lucky enough to do both for my 30th birthday thanks to my girlfriend's incredible generosity!
While we were out there, Flamengo (based in Rio de Janeiro) came from behind to win the Copa Libertadores final in the last seconds, which led to us getting swept up in some pretty euphoric street celebrations and parties. It was definitely one of those 'money can't buy' moments that will stay with me for the rest of my life. It really makes me emotional just thinking about it!
Obviously there's plenty of the planet I'd still like to see and do though, Japan is pretty high up on the list, and I'd like to see even more of Scotland, particularly the Highlands and islands.
I will definitely be paying that nemo homepage search box a visit or two as the world opens up again!