Curated by Experts, Designed by you.
Building your dream trip just got easier.
Built with the modern traveller in mind, we've expertly blended intuitive tech with human expertise, giving our travellers the tools to design their dream trip with confidence. With each one of our curated itineraries pieced together by nemo experts, browsing our portfolio of destinations is the perfect way to get inspired. We know each traveller is different, so use these pre-suggested itineraries as a jumping-off point, and once you've selected an itinerary you like the look of, the magic happens when you hit the "Design Your Trip" button on the top right of the page. Let's dive in…
1. When do you want to go?
Handily, you'll find the details of when you should visit each destination on our itinerary pages – take a peek before you plan to check the optimum months to visit your destination of choice.
2. Browse and swap in hotels
Whether you're design-driven or location-oriented, our handpicked hotels can be swapped in and out of the itinerary according to your every whim.
3. Add activities
From sunset boat tours to picnics in olive groves – our selected activities are irresistible, and guaranteed to put a smile on your face.
4. Add, remove or re-order destinations
Re-order, remove and swap in destinations, it's your trip! Our intuitive itinerary builder will make suggestions when you're in there – making it as easy as possible for you to piece together the ultimate itinerary.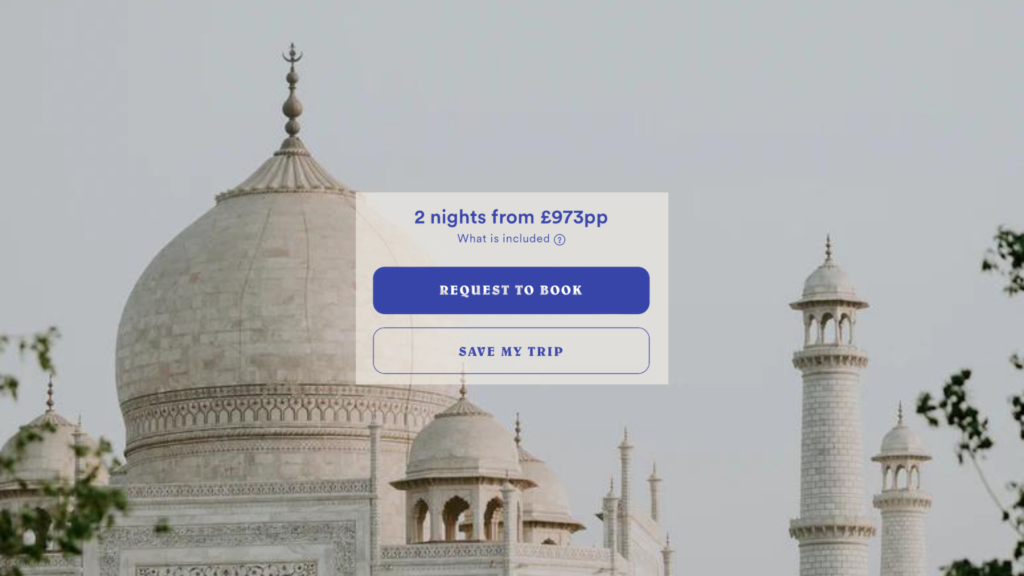 5. Keep track of the cost
As you tailor your trip, you'll see the price on the itinerary builder change in-line with your additions – so you can stay on top of the budget, so there are no surprises when you come to book.
6. Save your progress or submit an enquiry
Remember, our experts are always on hand to help you piece together an incredible trip – so submit an enquiry or drop us an email if you need a hand!
7. Time for us to work our magic
Whether you've perfected your itinerary or would like to chat it through, we'll lock it down and put together the perfect trip for you. Once it's all booked, you can access your confirmation on the platform, plus our concierge will be in touch to add all the final flourishes.
We're here #ForTheMoments