Why We Love Argentina…
Argentina is a knockout combination of vibrant experiences that will leave you craving more. Saddle up for heart-pounding horse-based adventures and the steamy rhythms of tango, or soak up the electric vibes of Buenos Aires city life. Brace yourself for jaw-dropping views as you witness the thundering power of Iguazu Falls, get lost in the epic grandeur of Patagonia's majestic landscapes and raise a glass in the wine-soaked vineyards of Mendoza.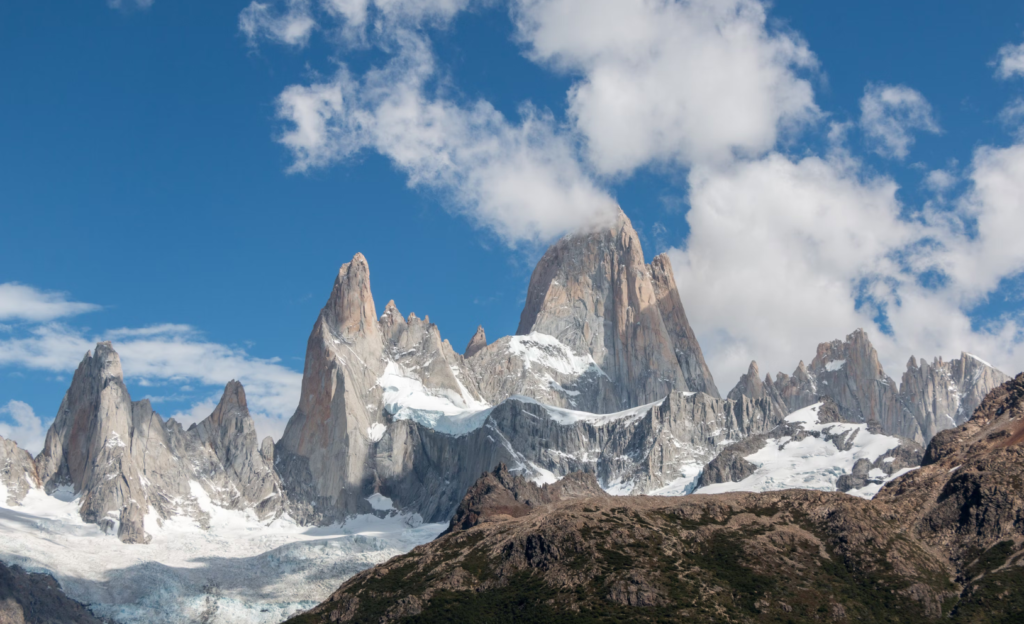 Entry Requirements 
Passports
If you are visiting Argentina, your passport should be valid for the duration of your stay.
Visas
You don't need a visa to enter or travel through Argentina as a tourist for up to 3 months unless you're travelling on an emergency travel document.
Please check out your local travel advice and let us know if you're travelling from a different territory.
Covid-19 Rules
Please see the British government's advice here. 
There are no COVID-19 testing or vaccination requirements for travellers entering Argentina.
Please check the Government guidance if you are entering/returning to a different country, and do get in touch with our concierge team with any questions.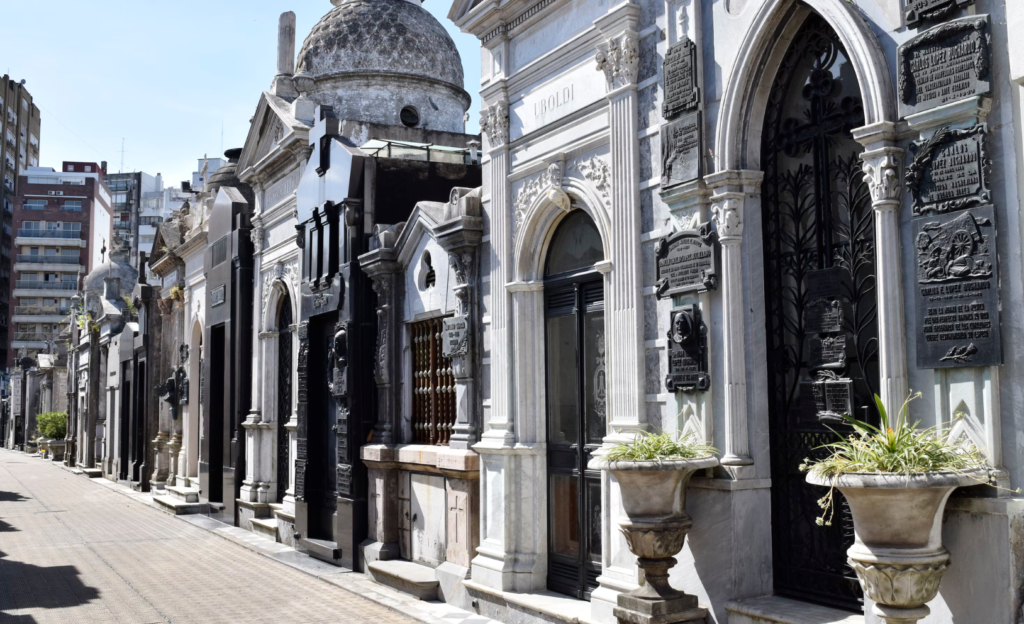 Transfers and Transport
We're able to arrange your transfers for you, just let us know your flight number, and we'll plan the route and let you know the cost! We can also arrange your transfers between hotels/regions for multi-stop trips.
Taxis are plentiful and inexpensive, we recommend you opt for 'radio taxis' where fares are metered and you pay (in pesos) what is shown on the meter (a small tip is customary). Please take note of your hotel name and address to show the driver. You can also download the Cabify app, handier if you want to pay with your credit card. Be aware that Uber is not legally authorised to operate in Argentina.
Overground trains, the underground ("Subte") and buses are a great way of getting around the city. To access all three of these, you will need to buy a SUBE card from a larger underground station and load money onto it from the underground station or most kiosks – similar to London's Oyster Card. Please note that the buses and underground only require you to scan in once, whereas overground trains require you to scan at the start and at the end of your journey. Google maps is usually reliable in regard to route and timings, however, there may be discrepancies in both areas.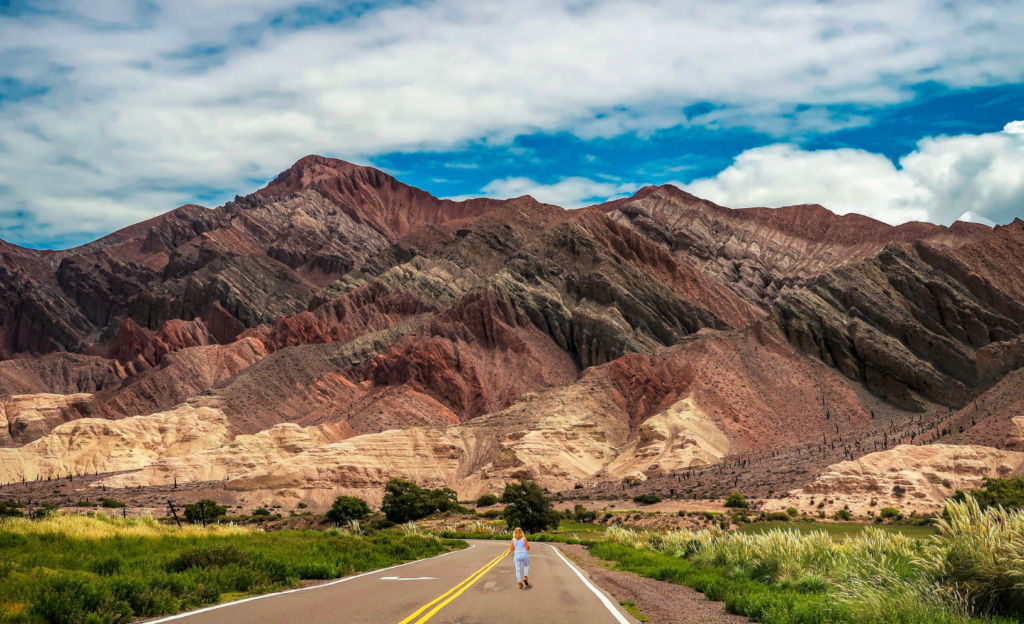 Laws, Customs and Safety
Take a look at Argentina's Laws & Customs here. 
– Please note that by law, everyone must carry a photo ID. Checks are rare in the cities but more common on the road, a photocopy of a passport or driving licence (with photo) is sufficient.
– We suggest that you leave all high-value items in your room safe, including but not only limited to watches and jewellery.
– In bars, cafes and restaurants, never hang bags or purses on the back of your chair.
– Take care of your phone and belongings when using public transport, especially when doors open/close.
– Keep your passport, air tickets and cash in your hotel safe. Carry a photocopy of your passport and small change with you.
– Greetings: Most exchange kisses (usually a single cheek-to-cheek kiss) on first meeting both men and women.
– Shops: in the big cities they are open from 9.00 a.m. to 8.00 p.m., although on the outskirts and in the provinces, they generally close for a few hours at midday.  Shops generally open from 9.00 or 10.00 a.m. to 1.00 p.m on Saturdays, though many shops in Buenos Aires may open Saturday afternoon.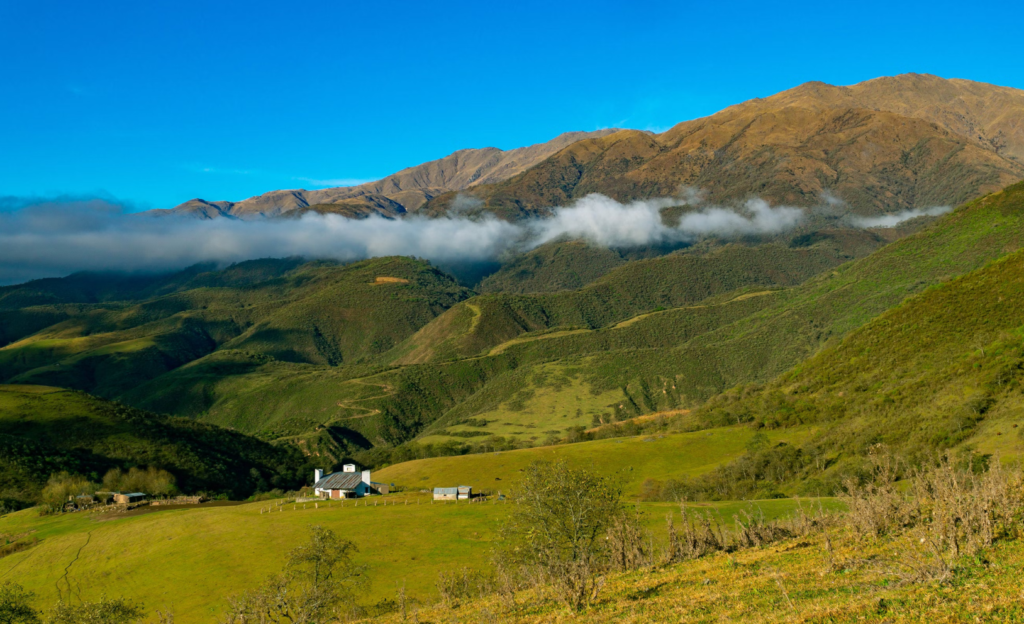 Plug Type
For Argentina, there are two associated plug types, types C and I. Plug type C is the plug which has two round pins and plug type I is the plug which has three flat pins in a triangular pattern. Argentina operates on a 220V supply voltage.
Currency
The official Argentine currency is the Peso. There are bills of 10, 20, 50, 100, 200, 500 & 1.000 pesos and coins of 10, 5, 2 & 1 peso. There are different 10, 20, 50- and 100-peso bills (all valid currency), please be aware of counterfeit money.
ATMs: Availability is generally good, but you should not rely sole­ly on using international debit cards to access funds (in Argentine pesos). Please check with your bank before travelling to make certain your PIN is valid in Argentina and what, if any, restrictions there are per day on withdrawal amounts.
Cash: US dollars are not widely accepted outside the major tourist areas for cash transactions, but it is worth bringing a supply of dollars to exchange for pesos as an emergency measure (some places may only accept 100-dollar bills).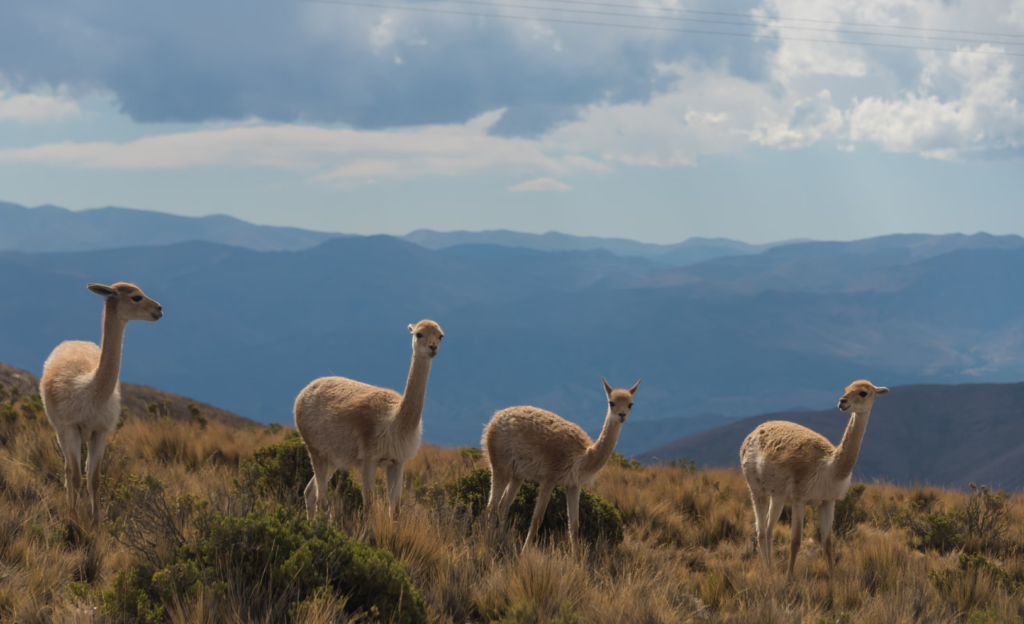 Climate and Weather
Iguazu: The weather will vary from warm to hot and humid in Iguazú Falls, with rainfall likely. Average temperature: 20°C – 30°C.
El Calafate: The climate in Glaciers National Park is generally mild and rainy, with no defined dry season but less rain in the summer. Springs are cold and windy, with most rain from March to May, and these winds reduce in autumn.
North West: Salta has a subtropical highland climate and is famous in Argentina for having idyllic weather. Located in the subtropical north, but at an altitude of 1,200 metres, Salta enjoys 4 distinct seasons: summers are warm with frequent thunderstorms and daytime highs around 26 to 28°C, autumn brings dry weather with pleasant days at around 22°C. By winter, the dryness is extreme, with very few rain spells.
Bariloche: The climate is temperate mountain weather, it's a continental cold weather zone with a dry season. Summers are dry and temperatures can reach into the high 20's (°C), but most of the year, the range is from  0°C – 20°C; winters are humid and it snows often. From mid-November to mid-April is the best time to visit, which coincides with the fishing season.
Patagonia/Ushuaia: This region has a subpolar oceanic climate and temperatures average 1°C in the coolest month, July, and 10°C in the warmest month, January. Due to its high southern latitude, the city's climate is influenced by Antarctica, and the duration of daylight varies significantly, from more than 17 hours in summer to just over 7 hours in winter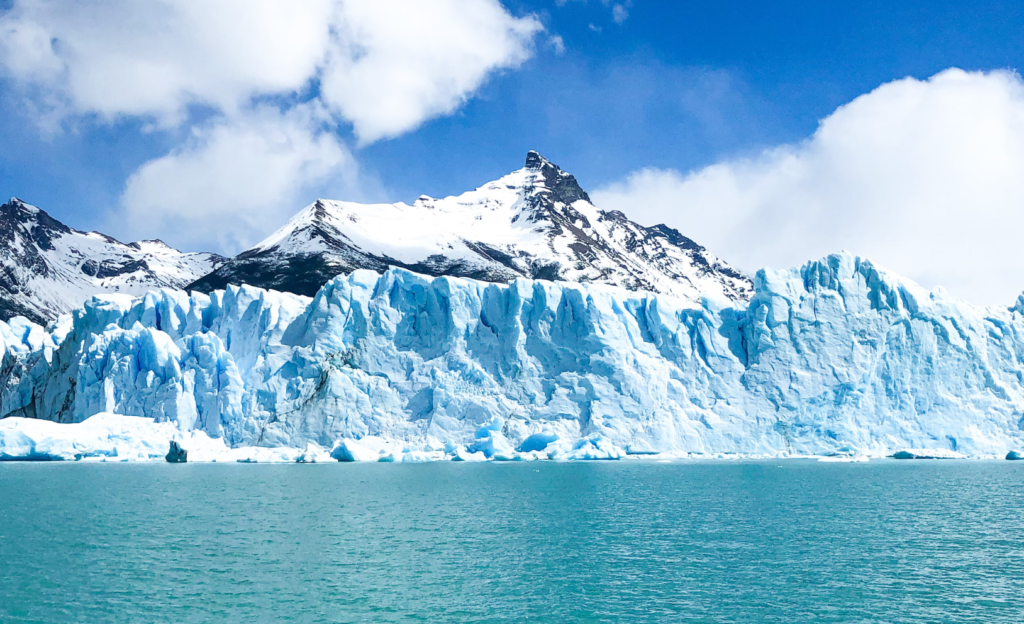 What To Pack
General
Casual summer attire – shorts – swimsuit – trainers – sliders/sandals – lightweight trousers – long/short sleeve t-shirts – light-warm socks – rain jacket – light, informal evening clothes – jumper/sweatshirt – cap – sunglasses – suncream.
For Patagonia/Calafate/Ushuaia
Hiking shoes – warm socks – gloves – warm parka/jacket (duvet, insulate, etc) – binoculars – sweatshirt/pile sweater (warm Patagonia type) – jacket or coat for evenings.
Medication
You are advised to bring an ample supply of any medi­cations you are taking, in their original containers, and keep them in your carry-on in the event your luggage is lost or damaged. Please also bring copies of your prescriptions.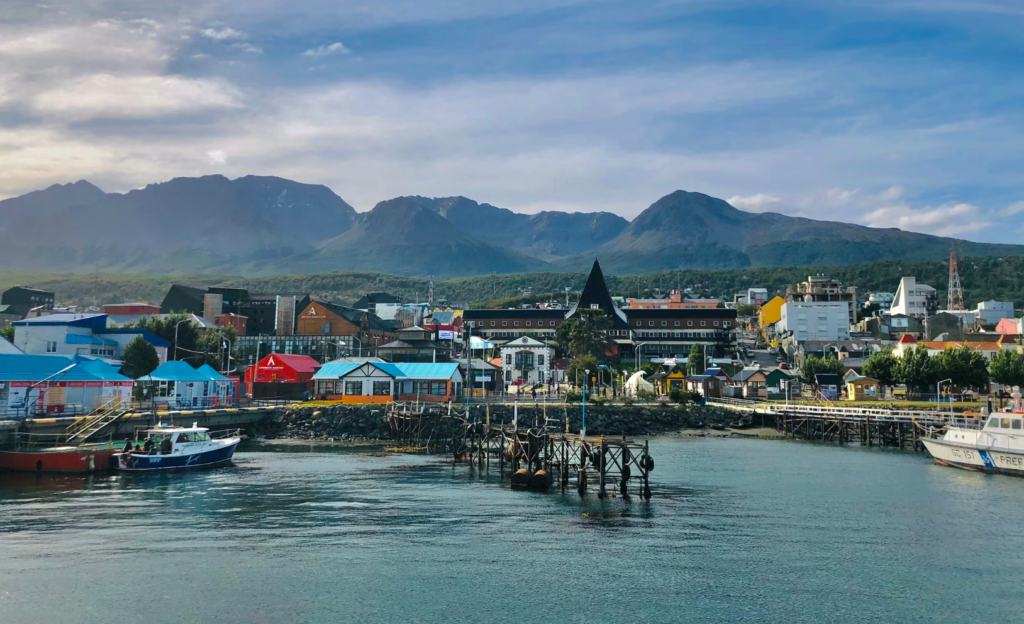 Vaccinations
We aren't certified to give medical advice so always recommend you consult your doctor or a travel doctor, as they will know which vaccinations you have already and any additional ones necessary for your trip. You can also take a look here for travel vaccination information and advice on bringing medication into the country.
Tipping
10% to 15% of the amount of the bill is usually left in restaurants in cash (pesos or US dollars). Doormen, porters and ushers in cinemas and theatres are also generally tipped and your guide will highly appreciate receiving as discretionally deserved; from US$ 10/US$ 15 per day is a good gratuity.
Flights & Time Zone
The total flight duration from London to Buenos Aires, Argentina is 13 hours and 30 minutes.
Argentina is GMT -3.
Language
Although the official language is Spanish, the kind of Spanish spoken in Argentina has its 'particularities or its own idiomatic expressions and slang ("lunfardo"), mainly due to the significant Italian immigration before, between and after the two World Wars.
I Don't Speak Spanish – Will This Be A Problem?
Not at all. Argentina is well-equipped to handle visitors from all over the world. While English is widely spoken throughout the country, be prepared for some shops and street vendors that only speak Spanish. Google Translate App offers a Spanish file to download that can still be used while offline.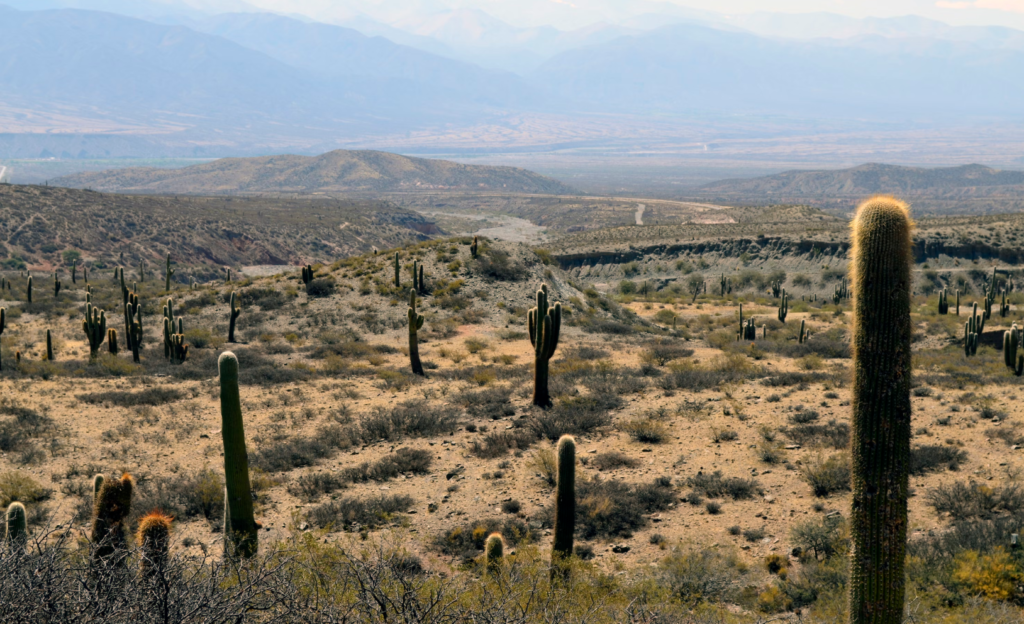 Food
Argentinian cuisine is known for its rich flavours and diverse influences. The country's culinary heritage draws from a combination of indigenous traditions, European immigrants, particularly from Italy and Spain, and the gaucho (cowboy) culture. A prominent feature of Argentinian cuisine is its love for grilled meats, especially beef. Asado, a traditional barbecue, is a celebrated culinary art form, with succulent cuts of meat cooked over an open flame. Empanadas, savoury turnovers filled with various ingredients such as beef, cheese, or vegetables, are another popular dish. Argentina is also famous for its love of mate, a traditional South American herbal tea, which is shared among friends and is a significant part of their social culture. Sweet treats come in the form of Alfajores and Dulce de Leche (in everything from ice cream to sweet empanadas), another must-try dish is 'choripan' – like a hot dog but with pork and beef chorizo and chimichurri in a bap. Italian-inspired dishes like pasta and pizza have also found a place in Argentinian cuisine, often with a unique local twist. When it comes to wine, Argentina's celebrated association with Malbec reigns supreme and we can recommend the best vineyards to visit in Mendoza for a full immersion into the wine-making process.
Restaurant Tips: Dining in Argentina and especially Buenos Aires begins later than you may be used to. So, if you visit a restaurant at 6pm and no one is there, it is not because it is not popular or good – it is just too early! To dine with porteños think of a reservation at 9pm or 10pm. (Some restaurants will open for dinner from 8pm).