Our experts review: self-catered hotels.
With a few weeks to go until UK hotels can fully reopen, we've been hearing enthusiastic murmurings about hotels diversifying and welcoming guests with immediate availability. Offering self-catered stays means they can open in a totally safe manner, whilst ensuring their guests still get the absolute most out of their trip. The team were desperate to get out there and try it for themselves, so Sarah popped down the road to The Bird in Bath and James to Sidmouth Harbour Hotel in Devon, two fantastic hotels perfectly placed for a weekend getaway.
It was amazing to be out traveling again and it's got us seriously hungry for more … keep on reading to get the lowdown on our 'self-catered hotel' stays.
Warm Welcome
S: Eager to explore all that Bath has to offer, we arrived mid-morning and were greeted like old friends by the incredible staff at The Bird who led us to our room. Wow. Luxe furnishings, a bed big enough for the classic jump and starfish flop and with huge windows leading the eye from green cricket pitches over to Bath Abbey. Terrace-level rooms are well equipped with basic self-catered facilities (kettle, microwave, etc.) and a lovely breakfast hamper can be brought to your door in the morning. What a treat.
J: On arrival, we weren't sure what all the fuss was all about. The back of the hotel looked nice, but not mindblowing. And then we checked in and were shown through the hotel, towards the chatter, and onto the terrace, boom! Beautiful views to the coast, a heated outdoor pool with people swimming, it was official, we were on holiday.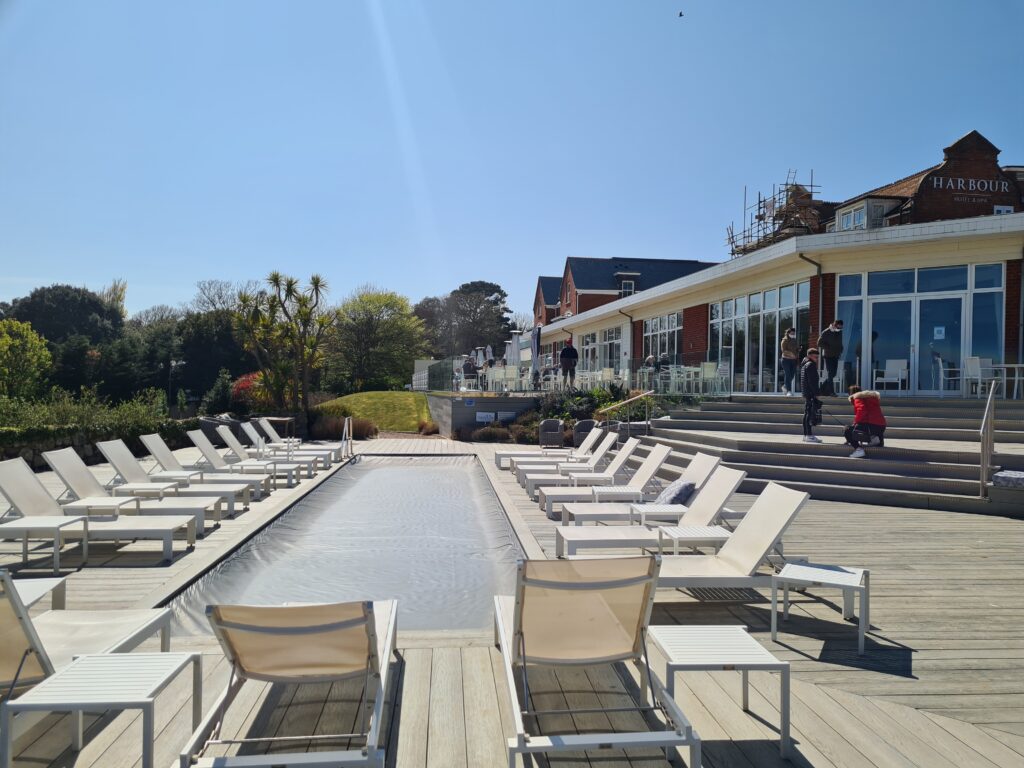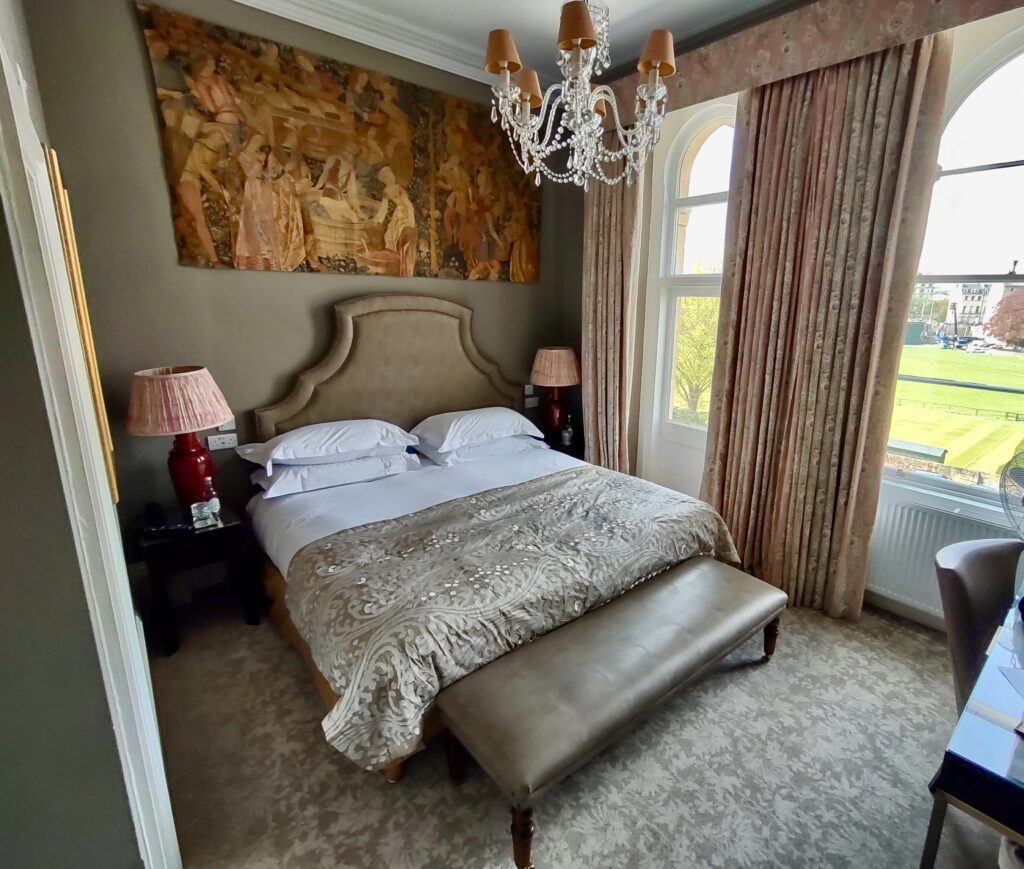 Out and About
S: This little city is great for exploring on foot and The Bird is the perfect base from which to do so, onsite parking is included so there's no driving needed … a great excuse to sample the locally brewed ciders in town. We walked around most of central Bath in the few hours we had spare, but could easily spend days wandering in and out of the multitude of quaint independent shops, tea rooms and museums. It's a truly insta-worthy spot. Expert's tip: Head over to Landrace Bakery for a bite to eat, freshly baked pastries and local produce. Seriously good stuff.
J: Sidmouth definitely has that old seaside town charm, with old Victorian buildings dotting the seafront and your classic local tourists battled the seagulls, fish and chips in hand, but it's a beautiful spot with a lovely coastline. We headed down the promenade in the evening for a drink at sunset and the next morning (after a brief (very brief) dip in the outdoor pool) enjoyed an awesome little hike along the Jurassic Coast. If you're into your walking, this is an epic base to explore the Devon coastal paths.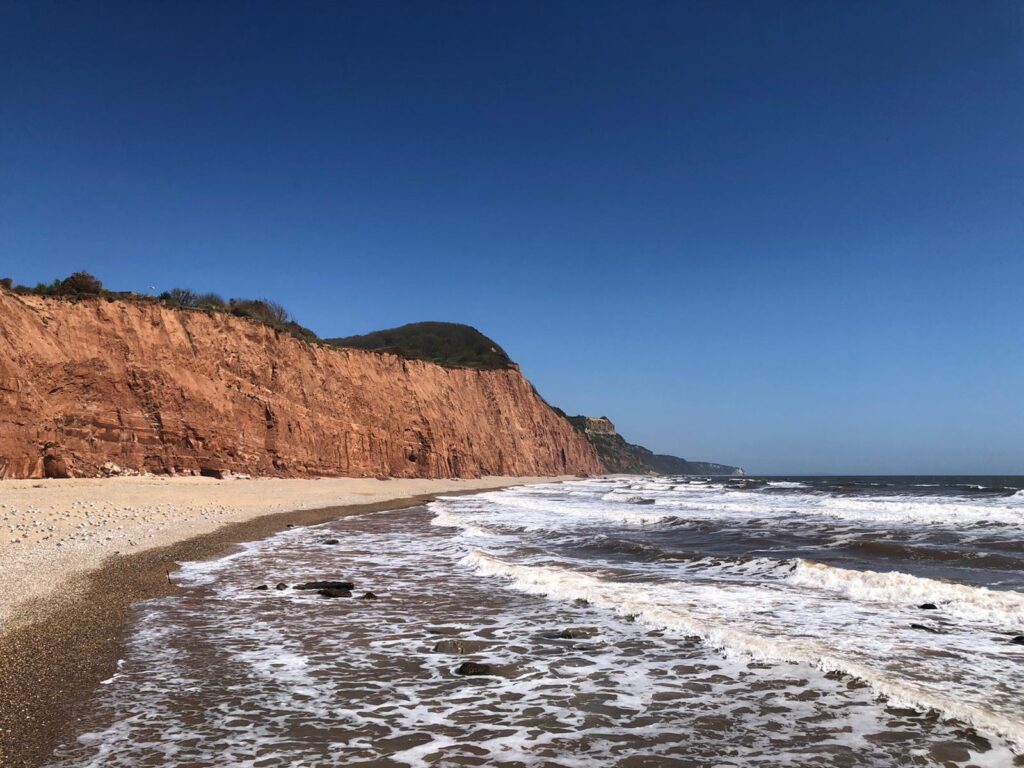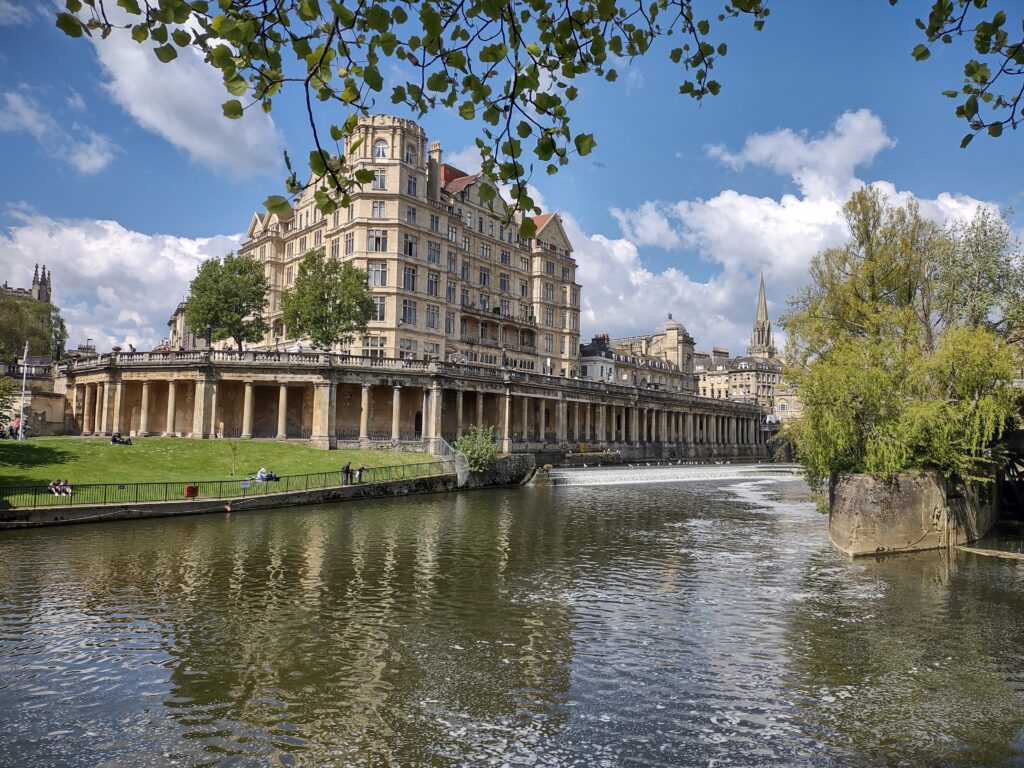 Food Glorious Food
S: If you fancy something more than a microwave meal in your room, head outside to onsite restaurant Plate. Bar Manager Joel and Head Chef Leon let us in on the secrets of the fantastic new menu; locally sourced produce and unique cocktail recipes including colour-changing Pimms and Champagne Coladas are just a few of the delights to be had. They've got great plans to bring a Michelin star to Plate, I can't wait to go back in a few months and indulge in the full indoor dining experience.
S: We sat outside under Morrocan-inspired gazebos and tucked into mackerel, local beef and divine white chocolate fudge … finishing with a naughty Morso coffee and Kahlua cocktail before heading for some shut-eye.
J: If I'm by the sea there's one thing I want on a menu, fresh fish and seafood, and Sidmouth Harbour didn't disappoint. Chunky crab sandwiches were the order for lunch and in the evening, curled up in blankets looking out to sea, the hot fish bouillabaisse was the perfect dish.
J: I'm also a sucker for a hotel breakfast, and due to the self-catering protocol at the hotel this had to be provided in the form of room service, in bed, which, if I had it my way, would be the choice every time.
The Lowdown
S: Overall a real novelty stay and it was so (SO!) good to be back out travelling again – even if it was only 30 mins down the road from me. So much had been done to ensure our stay felt as normal as possible, whilst ensuring everything was done safely. Onsite restaurant late means COVID-safe, al fresco dining is available just steps from your room … and who wouldn't want to watch the sunset over The Abbey as you munch! If you're thinking of booking a weekend getaway any time soon, this is a real jewel of Bath and I'm still reveling in the beauty of its surroundings.
J: Sarah's nailed it on the head there. It felt like SUCH a novelty to be back in a hotel again, and the 'self-catering' didn't feel that different to a normal stay. A few one way systems, people wearing masks, and some of the communal spaces were closed, but aside from that the spa was open, the pools, and I was perfectly happy with the breakfast in bed option. That said, I really look forward to staying in a hotel when everything's back open (as while breakfast in bed is nice, it sure is tricky to eat).